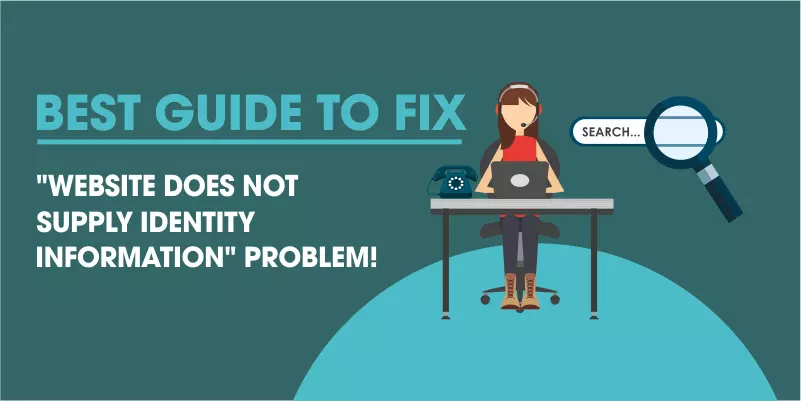 The internet has been growing rapidly since the past decade.
With each passing moment, more and more people are joining the World Wide Web for either giving or extracting information. In the modern world, to be successful, your business must be on the internet. It is the largest platform to engage with people and exchange information. There are more customers for your product online compared to the brick and mortar store. Hence, having your product or service on the internet skyrockets your sales.
With the sudden increase in the number of users, the threat to information leakage has also increased. 'Security' is no longer an option, rather it has become a necessity. It is practically impossible to deliver a service or a product without acquiring some personal information such as phone number, address, etc. from the user. The customer puts his/her trust in your hands and provides you with the data. But what if the information gets into the hands of the thieves? This can lead to undesirable circumstances. To avoid these problems, you must assure that your website is a safe place for clients.
One of the most common ways to secure your website is to buy an SSL certificate. SSL, also known as Secure Socket Layer, is a secure communication protocol used to protect the information shared on a website. It encrypts the information and makes sure that no one listening on the channel can make sense of the data being transferred. This is the quickest way to secure your web traffic.
Now coming to SSL certificates. These combat you and your client against the commonly heard cyber threats such as identity thefts, information leakages, etc. These certificates are issued to an authentic and reliable website by trusted authorities. These providers are trusted third parties known as Certificate Authorities. They make sure that the website that has applied for an SSL certificate is not a fraud one.
Having an SSL certificate creates a safe and trusted environment on your website for the exchange of information. Various types of certificates and certificate authorities are out there on the World Wide Web. You must check out resellers like ClickSSL for the best choices and buy yourself an SSL certificate. This will surely play a huge role in skyrocketing your business. If you buy an SSL certificate from ClickSSL.net, then it will fit to your budget also.
How Do I Verify a Site's Legitimacy?
The elephant question in the room is "How Do I Verify a Website is Legitimate?". It is of utmost importance to know if the website you are working on is secure or not. If it is not, it may lead to online fraud or cybercrime. There are many ways to verify if a website is legitimate or not.
To prevent information leakages and other adverse situations you must make sure if the website has an SSL certificate or not.
SSL certificates turn the plain text transmitted via HTTP (Hypertext transfer protocol) into HTTPS (Hypertext transfer protocol secure). So if the website you are visiting has HTTP instead of HTTPS in its URL, you must not share any information on the site.
As we discussed above, you must check for an SSL certificate of that website to ensure if the website is authentic or not? In addition to this, web browsers also have built-in security features. The web browsers check whether the site you are visiting is secure. If it finds some issue with safety related to the site, it displays a warning on your screen. A frequent problem that occurs is "Website Does Not Supply Identity Information".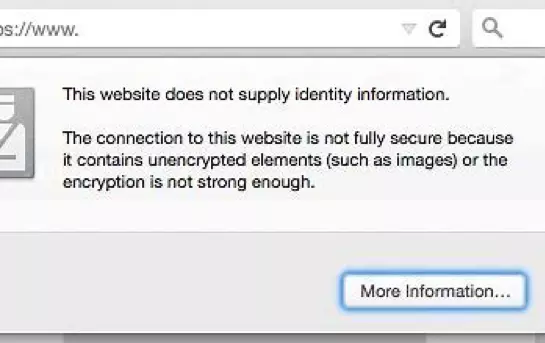 Why Does this Occur?
This error has been mostly reported in Mozilla Firefox. This alert is displayed near the address bar of the website in the form of an exclamation mark. Clicking on this yellow exclamation mark displays the message - Website Does Not Supply Identity Information.
The websites where this error is displayed may even have an SSL certificate, but some images, videos, or hyperlinks might not be transmitted securely. This happens when the graphics or links used on the website have an HTTP source rather than an HTTPS one.
Seeing this alert might scare you. But do not worry; you are on the safe side until you are asked to provide some personal information or authentication details. Being a website owner, you may face difficulties when such an error shows up. This can lead to a loss in the trust of customers and hence purchases. Nevertheless, here are some ways to remove this error.
How to Fix "Website Does Not Supply Identity Information" Problem?
1. Redirect the HTTP resource manually
As we discussed above, the error usually occurs when there are some HTTP resources, i.e. mixed content on your website. You have two ways to avoid this:
Forward the resource to HTTPS: You can manually, by selecting one link at a time, redirect them from HTTP links to HTTPS links. This may take some time but when all the graphics and links in your browser are secured, the issue will be solved.


Save the external image to your server: Instead of requesting a graphic or link from an external source, you can copy. Thereafter, you can save them on your website. This prevents the error as the external - not so secure site is no longer linked to your web page.
2. Getting yourself an EV SSL certificate
Purchasing an EV SSL certificate is the best solution to the error showing up on your website. If you apply for an SSL certificate, the certificate authority asks for certain business registration and third party business registered details to authenticate your website. The process for getting an EV SSL certificate may take a bit longer than getting a regular - DV SSL certificate, but it proves to be more secure. It assures the web browser that your site is a trustworthy one and the clients can, without any worry, share their details. You must also keep in mind the certificate authority you are getting a certificate from. Hence, buying an EV SSL certificate is the easiest and quickest way to secure your website and prevent it from showing such errors.
3. Changing Your Browser
This error shows up mostly in the Mozilla Firefox browser. To remove this, a rational step can be changing the browser you are working on. All browsers are different from each other and have some additional features.
4. Add your Website to the Trusted List
On the Firefox web browser, there is an option to add your website to the trusted browser's list. This prevents the error from showing up on that particular website. You can do so by following these steps:
Open Mozilla Firefox.
Open the menu list by clicking on the three horizontal lines on the top right of your window.
Go to options and then click on security from the left side of your window.
You must now click and open Exceptions tab.
Enter the URL of the site which you want to add to the trusted list.
Restart the browser and you won't face this issue with the web site again.
5. Disabling SSL check
Mozilla Firefox has the option of disabling SSL check which prevents showing up of this error. Before doing this, you must keep in mind the threat. Disabling this will open up sites without any security checks and can prove to be quite dangerous. You can disable it by following the steps given below:
Open Mozilla Firefox.
In the address bar of the browser enter – about:config.
You might get an alert pop-up message. Confirm it.
You can find the security.ssl.enable_ocsp_stapling entry in the long list.
Double click on the item.
You will find the value to be set on true by default. Change this value to "false".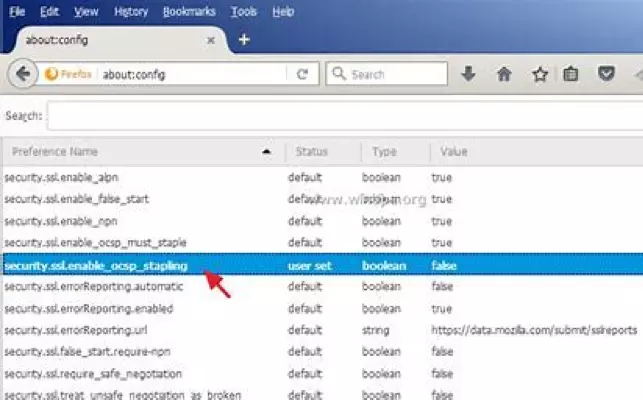 Conclusion
When this alert pops up on your screen you can either accept the risk or not open the website. But you have to click on "ignore" every time you open the web page. This can be annoying at times and so, you can use the ways mentioned above to remove this error permanently. We hope this article gave you all the information you needed about the error "Website Does Not Supply Identity Information" and how you can solve it.