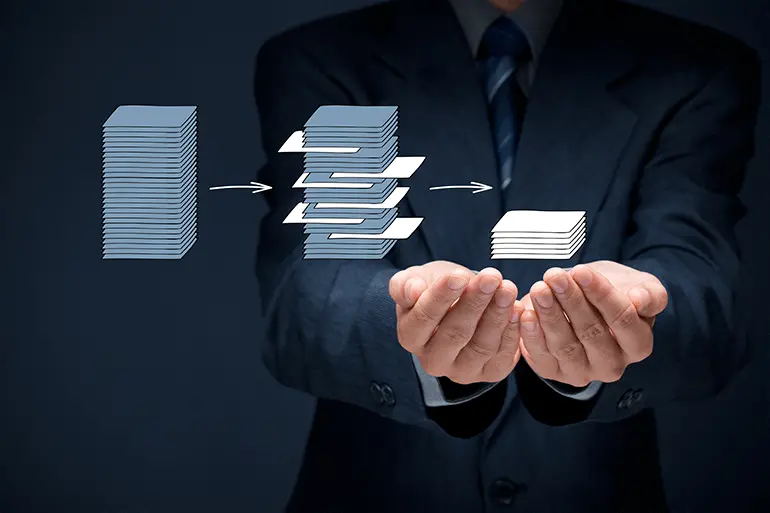 The impact of leveraging big data in your organization could prove to be a boon or a bane.
The vast chunks of data poured into organizations, help to improve services. This large volume of data is referred as big data. Big data analytics aims at gathering, storing, analyzing, querying and updating data. The volume, veracity, variety, and velocity of data assimilated by an organization can be used for numerous applications. Big data offers countless benefits to various industries, such as healthcare, insurance, and pension, while also changing their organizational culture. According to a recent survey related to health and safety, 31.2 million working days were lost due to ill health and non-fatal workplace injuries in 2016-2017. This states the loss of employee working days that lead to a decline in the organizational productivity. Big data in your organization will help gain insight of the overall business operations.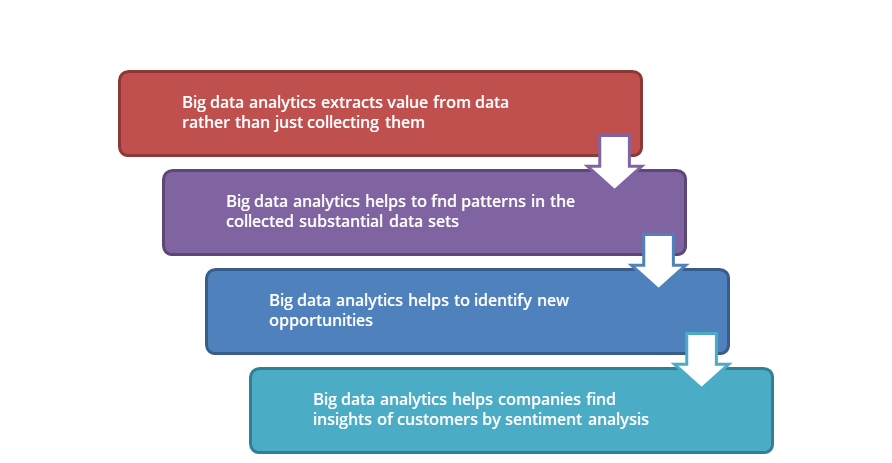 What's Big Data all about?
Organizations gather and generate significant amounts of data. It is crucial to manage it efficiently and securely. Handling massive volumes of data with traditional methods is tedious; hence big data came into the picture. Big data analytics extracts value from data rather than merely collecting it. It is imperative to analyze all the data collected by an organization thoroughly to get an insight into what the future strategies should look like. Big data helps companies and their employees to solve core business issues at an early stage. Big data analytics helps find patterns in the collected data sets, which allows business users identify and analyze emerging market trends.
Moreover, big data analytics helps companies identify new opportunities and help them improve in areas where they lack. This way industries can develop new products and expand their offerings. Furthermore, big data analytics help gather insights for customers, allowing to analyze the right audience and target them accordingly. For instance, big data tools help HR teams in companies in the recruitment process to identify the right talent faster by collating data from social media and job portals.
The Use of Big Data in Organizations
Building a great organizational culture plays an integral part not only in employee engagement but also in the overall meeting the business objectives. Every organization should evaluate their employee's performance, analyze business outcomes, build new policies, analyze market trends, stay ahead of their competitors, discover reasons for employee attrition and dissatisfaction, benchmark against their competitors to make maximum business profits. Also, the mid-level employees and their decisions should be given the same importance as the top-level managers. Big data analytics helps to lower headaches by offering tools that can help to gain these parameters. Big data tools can help the decisions of juniors to travel to the managers, helping to make collaborative business decisions. The large amount of data that pours into companies help analytics to find patterns in data and gain actionable insights. Predictive analytics can help companies to predict the market trends, set their business goals, policies to enhance their business, which can drive their companies. However, big data in your organization could also have a negative impact. To analyze the policies, market trends, business goals, there is a need to have a large dataset containing relevant data. Improper and inadequate data can give wrong predictions, which can prove to be disadvantageous. Also, leveraging big data analytics in organizations should need a clear understanding of the technology amongst employees. Not having a clear understanding and not able to use the big data appropriately could result in unexpected losses and disappointing results.
Proper understanding and knowledge of leveraging Big data in your organization are important to have its positive impact on your business. Hence, recruiters, employees, managers, regardless of their domains, should learn about big data analytics and its capabilities to benefit themselves.