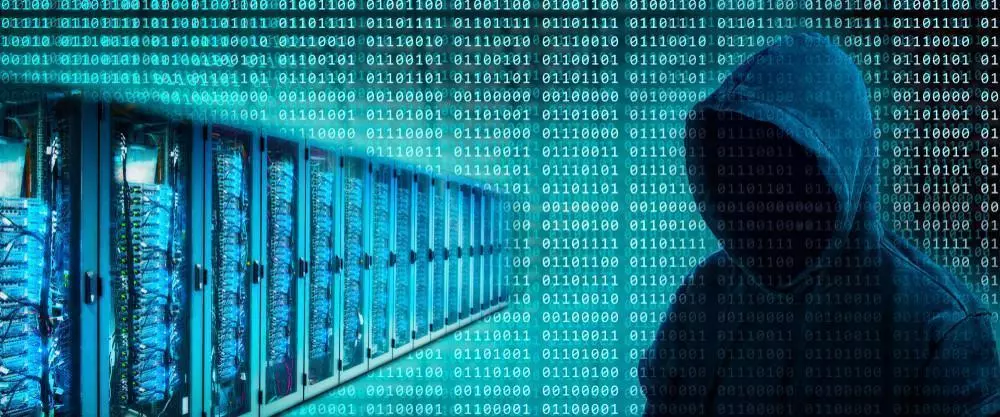 Big data analytics is extensively used to collect and analyze data to provide a more personalized experience and to make accurate predictions about the market and customer behavior. But, the lawmakers and the civil rights groups have raised concerns about big data privacy risks, data reaching the wrong hands.
If you use a wearable like a smartwatch that counts your heart rate or if you use Netflix to watch a show, each of these activities leave a digital trail of data, which is collected for analysis. Every major corporation, such as Facebook, Apple, and Amazon, use big data analytics to collect and analyze your data. Furthermore, big data analytics is used to create strategies for providing a personalized experience for the customers.
Big data analytics has proved to be one of the most promising, upcoming fields in technology, in the 21st century. The sheer volume of data available on the Internet is immense and finding a way to utilize the available data to understand market trends and customer behavior is an efficient application of the collected data. Furthermore, the data is analyzed and used to predict different market and customer trends. Big data analytics and strategies are made accordingly to provide a personalized experience for customers. But, there are potential downsides to the collection and use of big data. Technology experts and civil libertarians have consistently warned about security issues and big data privacy risks.
Security Issues with Big Data
The amount of data that you generate while accessing any website is impossible to measure. Every time you join a new service and click on the "I agree" option, you grant permission to the website to access your personal data. Corporations do not provide any information about where the data is being stored or what the data will be used for, which is making lawmakers concerned about big data privacy risks.
Additionally, the data collected results into the formation of a massive pile of data, which generates the requirement for vast data storage. As a result, the data is duplicated across multiple locations to ensure better security and to control space issues. But the huge amount of data attracts hackers and it becomes difficult and unmanageable to secure the data in multiple locations. Major security breaches have affected even the biggest of organizations. Sensitive data like credit card and debit card information, social security data, and personal details can be compromised during a major security breach. For example, the data of 50 million users has been compromised in a major security breach at Facebook. Furthermore, the compromised data can contain pictures, email ids, phone numbers, and other personal information. All the sensitive data can be leaked online or sold and put to various illegitimate uses. There is no single method to secure all the collected data and address big data privacy risks at once. What happens with the compromised data is not under anyone's control and solely depends on the hacker's intent.
Big data privacy risks
The data collected by businesses is typically used for ethical practices like making the products better and the services user-friendly. But, the potential of implementing big data analytics for unethical applications is raising concerns, about big data privacy risks, among technology experts and lawmakers.
Big data applies the concept of DIKW (Data, Information, Knowledge, Wisdom) pyramid.
At the Data level, data is collected from the users and stored in the database, and inferences are drawn based on your behavior and patterns at the Information level. The Knowledge level is used to connect the dots using your personal and political views, interests, and professional development. Furthermore, at the Wisdom level, the knowledge can be tracked over time to create a personal profile of any user. All the collected information can be used for malicious activities, which can lead to the destruction of the freedom of anonymity. Our laws have not adapted to new technologies yet, so there are no specific regulations to control malicious activities. Lawmakers in the EU and the White House are planning to make stringent regulations about how the companies can use big data and address the big data privacy risks. Before coming up with the new regulations, lawmakers need to understand the applications of big data and negotiate with the corporations to make efficient laws.
Unintentional Data Discrimination
Other concerns with big data privacy risks come with inaccurate big data analytics. Big data can be inaccurate on some occasions and corporations tend to rely too much on big data analytics. The causes behind the inaccuracy in big data analytics can be
the collection of inaccurate data,
data compromised by hackers or malware, and
inefficient algorithms.
If data models are built around incorrect data or algorithms, they may create complexities for every user. For example, if you have an insurance firm and a cybercriminal has added fake data in your database, then your decisions regarding insurance policies and premiums might not be optimal. The analytical bias can be unintentionally based on ethnicity, age, or gender. Additionally, biased and inaccurate analytics raise various complications, as it is extremely complex to find the flaws. Hence, it is important to create an effective approach to avoid bias in big data analytics. Furthermore, the data usually includes customer demographics and biased big data analytics can lead to big data privacy risks.
Solving the Crisis
Since the technology is fairly new, there is no absolute solution to avoid big data privacy risks altogether. More research, conscious thinking, and informed decision making are required to find a solution to address all the concerns regarding big data analytics. Lawmakers need to make regulations to protect individual privacy, and to ensure that big data analytics are used efficiently. Organizations should be transparent about what type of data is being collected, and how the data will be used. Additionally, companies should provide the customers with an option to opt-out. Besides, the stored data should be encrypted and policies of access control with stringent authorization process need to be carried out. It is essential to spread more knowledge and awareness about big data, big data privacy risks, and the ethical practices of big data analytics.
However, the benefits of big data analytics are too crucial to be overlooked. Every company can use big data analytics to predict customer trends and strategize their approach to achieve better results. It is essential for every organization to adopt new technologies like big data to stand a chance in the competitive global market. But, it is also important to utilize the potential of big data in an ethical manner to avoid big data privacy risks in your organization. Understanding the full potential of big data analytics and figuring out the best practices for successful big data projects can be a complex task. Hence, it is recommended to consult a vendor that has expertise in digital business and big data analytics.
Big data analytics has revolutionized the business practices of all the major industries and the roots of big data technology are digging deeper every day. We need to understand and unlock the full potential of big data and consider the worst-case scenarios to be well prepared for avoiding the big data privacy risks.