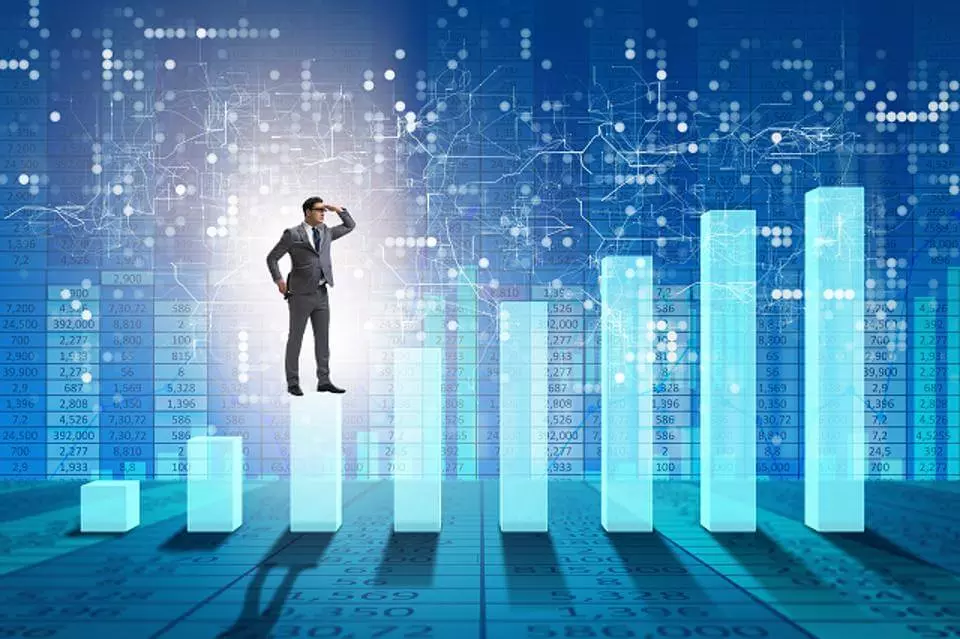 Customer lifetime value is the total amount of money businesses expect a customer to spend during their lifetime.
Measuring this metric is essential as businesses can decide what amount to invest in marketing their products to a particular customer to get a higher ROI.
Businesses can use big data in marketing to forecast customer lifetime value to better strategize their marketing, depending upon the customer. This will help take personalized marketing to a whole new level and provide businesses with a higher ROI. Here's how they can achieve this: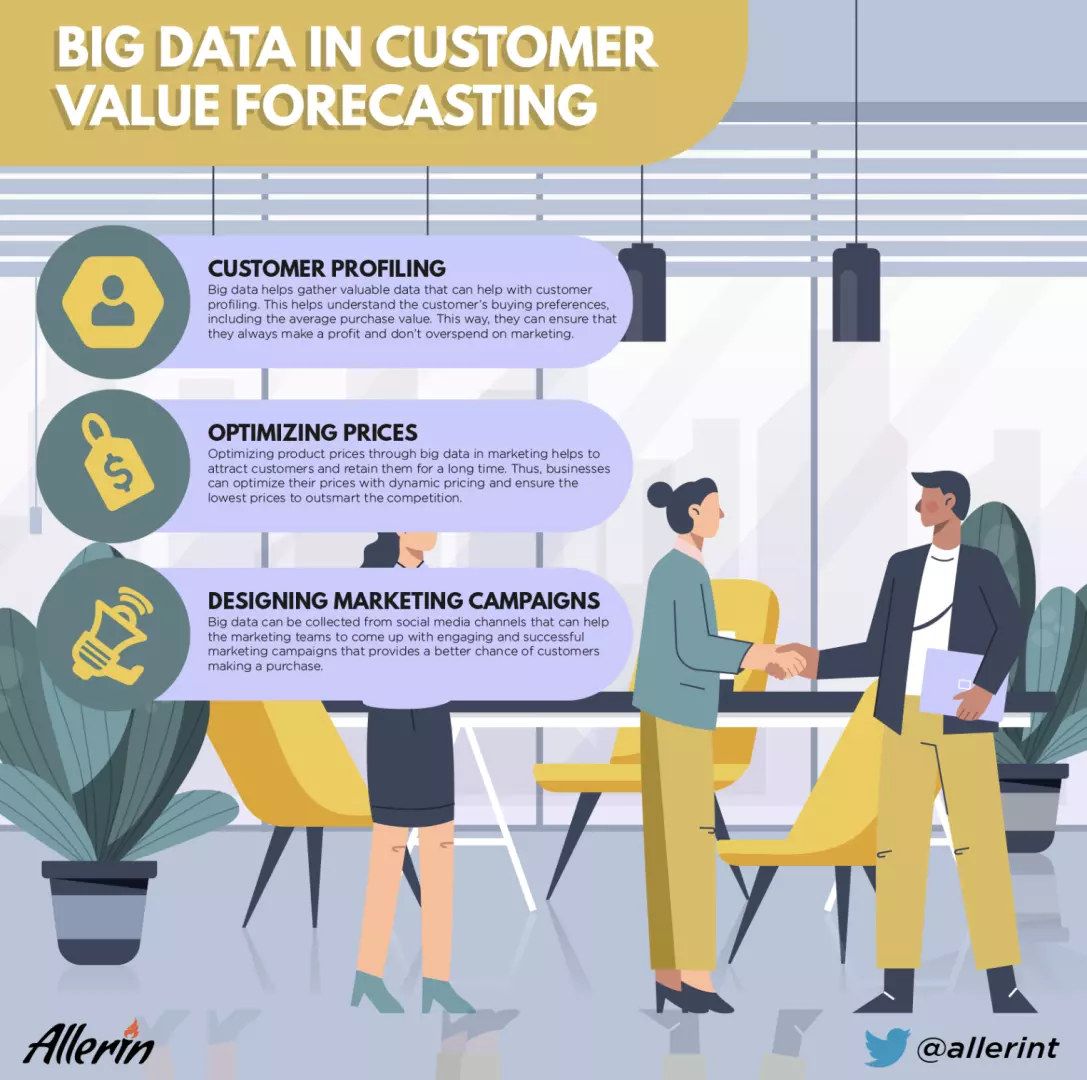 1. Building Customer Profiles
Big data helps gather valuable data that can help with customer profiling. This helps understand the customer's buying preferences, including the average purchase value. Businesses can better spend their marketing budgets based on the metric to derive maximum return on investment.
For example, suppose the average purchase value of the customer is USD 200. The business will spend an amount less than the average purchase amount on paid advertising and marketing for the said customer. This way, they can ensure that they always make a profit and don't overspend on marketing.
2. Optimizing Prices
Another application of big data in marketing is optimizing product prices to attract customers and retain them for a long time. Big data can help businesses not only get customer data but also help gather competitor data as well.
Analyzing the data can help understand the purchasing power of the customer as well as the lowest rates offered by your competitors. Businesses can, thus, optimize their prices with dynamic pricing and ensure the lowest prices to outsmart the competition.
This can also help determine the future buying choices of the customers as they have a better understanding of what price points they make a purchase.
3. Designing Marketing Campaigns
Big data can be collected from social media channels that can help the marketing teams to come up with engaging and successful marketing campaigns. For instance, businesses can analyze the types of accounts the customers are following and the posts that they have interacted with the most. This data can be combined with other data such as the customer purchase history, average cart value, and others. This enables businesses to create targeted marketing campaigns that have a better chance of customers making a purchase.
The use of big data in marketing has the potential to provide businesses with deeper valuable insights about their customers. It can also help predict customer purchase patterns with high accuracy. Businesses can, thus, create targeted marketing campaigns and keep their marketing expenditures at a minimum.