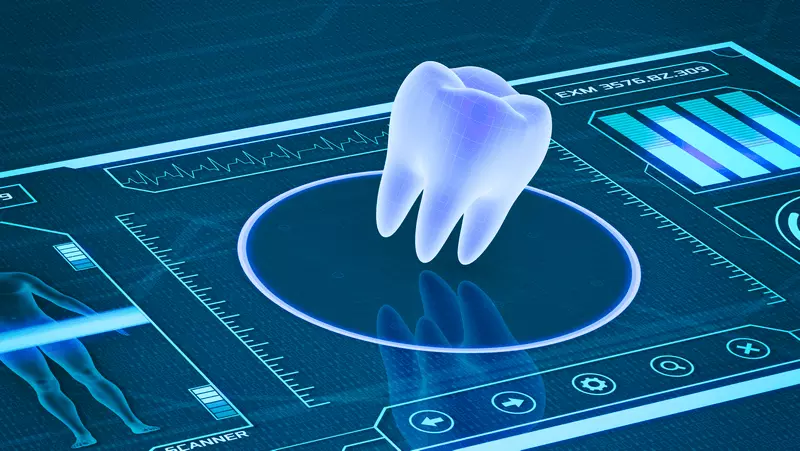 Big data, internet of things (IoT) and blockchain are transforming dentistry.
Advanced technologies are overhauling the future of dentistry, making tremendous growth in the diagnostic devices and treatment options.
Imagine this: You experience a sudden and sharp pain in your tooth. The next thing you do is run to the washroom, connect the smart brush with your smartphone, and then place it in your mouth. As soon as you place the toothbrush in, it monitors the condition of your tooth while simultaneously storing the scanned data in the cloud. Using AI and big data analytics, the data is analyzed, which diagnoses that you are suffering from a tooth cavity. The report of your tooth is then automatically sent to your dentist, who further takes the necessary action.
Seems like a sci-fi movie, right? But, this is the not-so-far future of dentistry. New and advanced technologies that are disrupting our lives are also revolutionizing dentistry in myriad ways. Technologies have the potential to automate existing dental treatment decision workflows, helping dentists make a precise diagnosis and patients get the proper dental care.
Here are a few disruptive technologies that are offering robust diagnostic tools and better treatment methods.
1. Big Data in Dentistry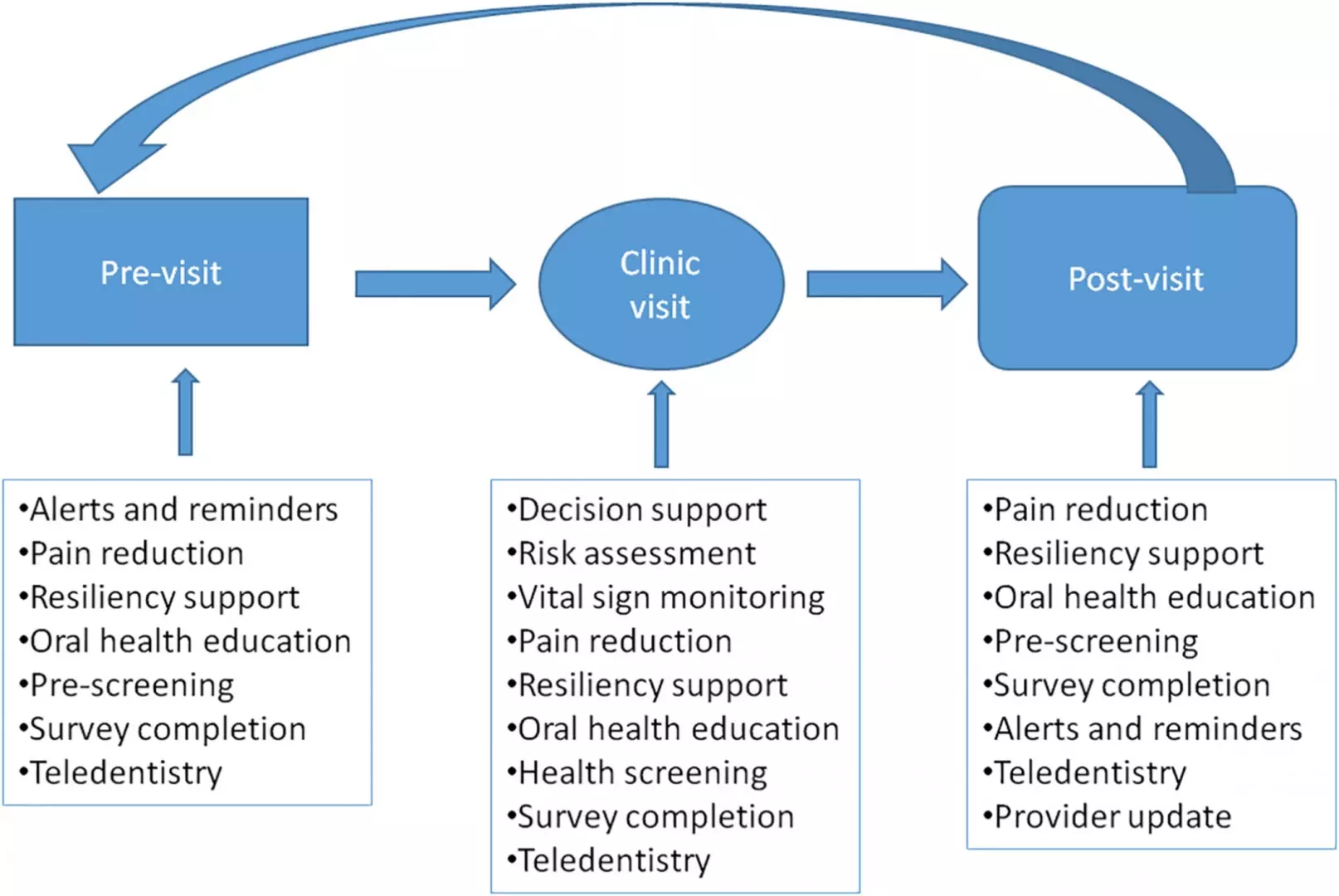 The electronic health record is a rich source of data that help dentists understand their patients inside out. By analyzing big data, dentists can help patients improve health, diagnose the disease at an early stage, and also provide their patients with personalized dental care. But, analyzing vast chunks of patient data manually is impossible. Here's where big data analytics comes into play. Big data analytics can analyze vast chunks of data, including personal patient data and demographic data, to identify which oral health problems recur repeatedly. Dentists can then provide their patients with appropriate suggestions. Besides examining the historical medical records, big data analytics can give dentists accurate insights into the oral health problems that are likely to occur in the future.
In a nutshell, by analyzing real-time data, big data analytics helps in revolutionizing the oral health of the population, thereby paving the way to precision medicine.
2. IoT in Dentistry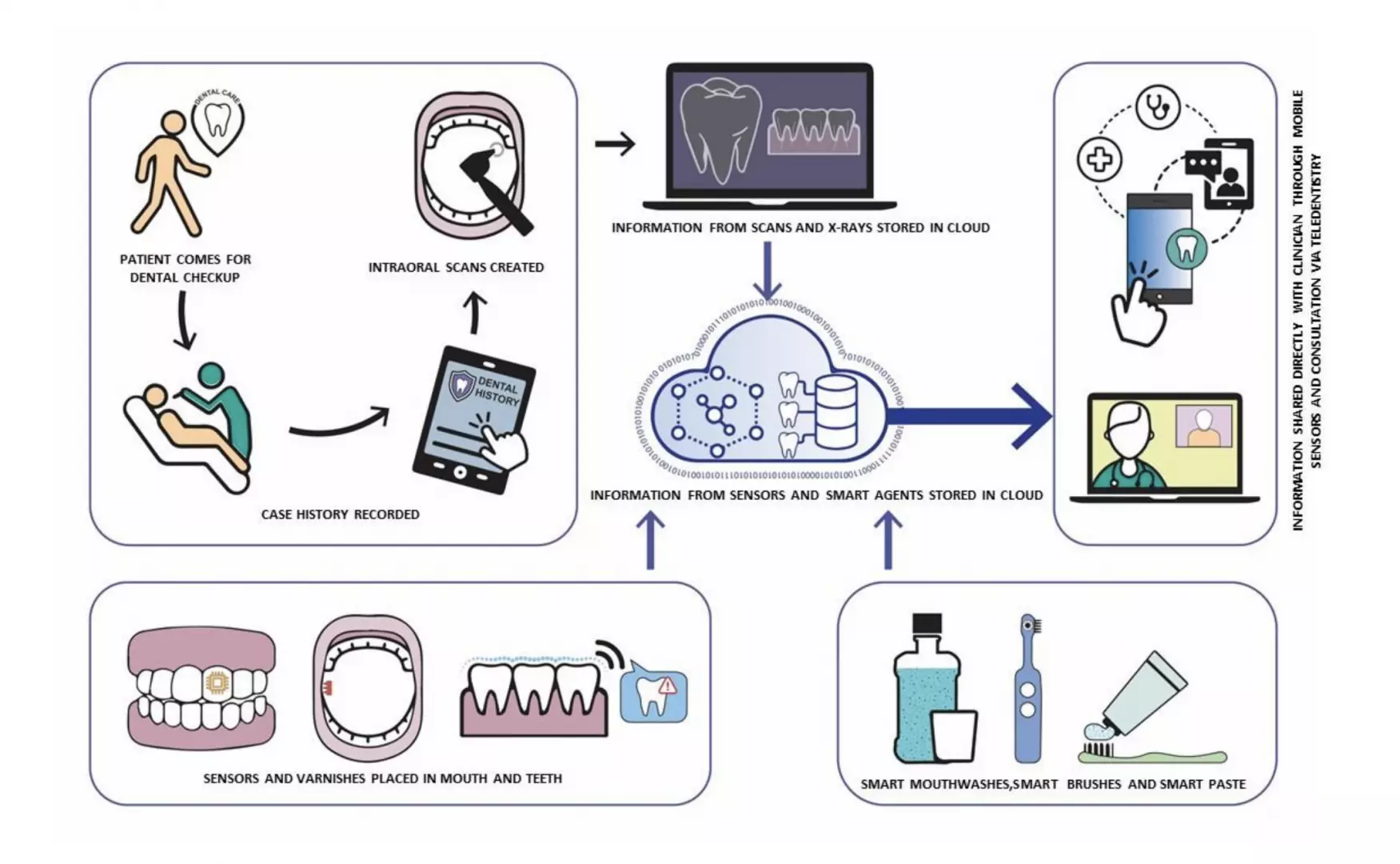 We have already seen how smart toothbrushes can help us in taking care of our oral health. With the help of smart mouth guards or sensors mounted on an implantable tooth, dentists can keep a live track of your eating behavior and your oral hygiene. Accordingly, dentists can offer you the required treatment. Based on your oral health, dental clinics can also help you pick the right insurance premium policy, helping you save your money on irrelevant premiums.
3. Blockchain in Dentistry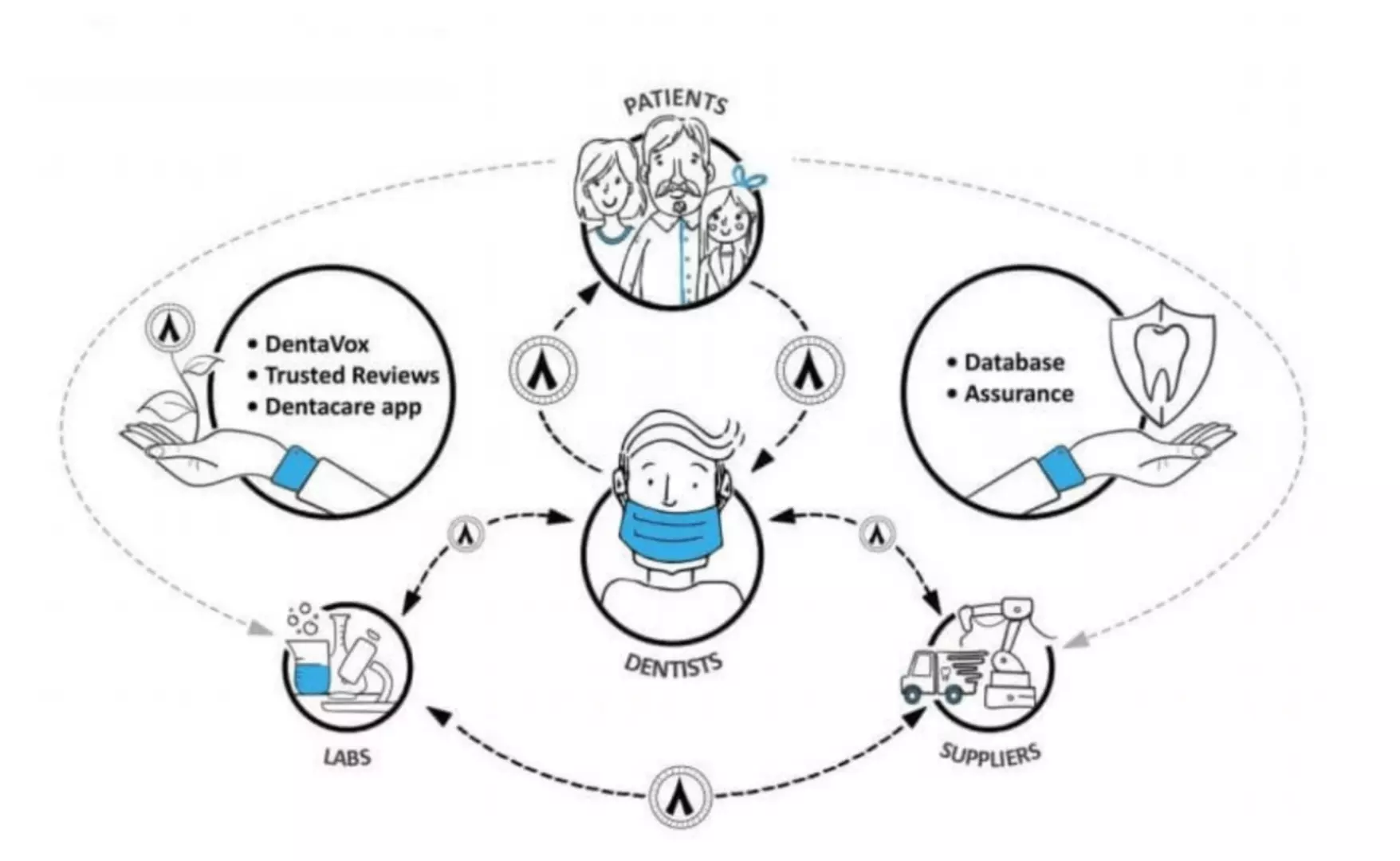 Gone are the days of paper-driven dentistry. Now, with blockchain, dentists can store their patients' records on a decentralized ledger, helping them save their money and time in having paper-based records. Additionally, dentists and patients can reap the advantage of blockchain being 'immutable,' helping their records to be secure.
With the advent of these technologies in dentistry, we will see a future where doctors and patients will be connected to each other in real time. These advanced technologies will enable patients to enhance their oral health, while minimizing their visit to dentists. On the other hand, technologies will help dentists perform smarter marketing campaigns, provide better treatment to patients, and build an impeccable professional reputation in the society.