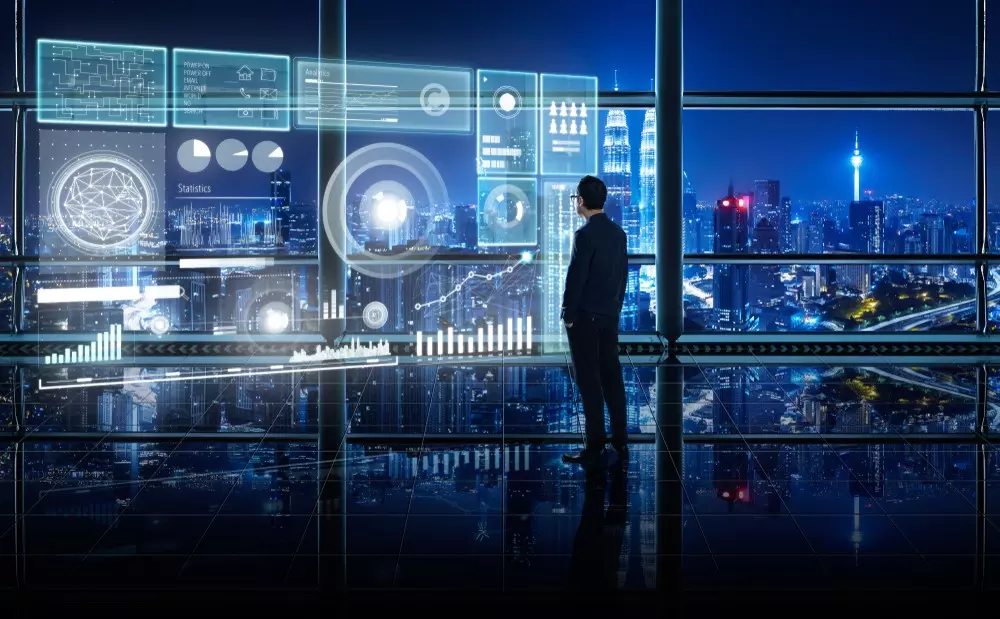 The use of big data in accounting can open up massive possibilities for growth by providing valuable insights to assist leaders in decision-making regarding finances, compliance, and risk management.
It is estimated that the total data produced in a day would reach 44 zettabytes, that's 44 trillion gigabytes, in 2020. This data can be captured and analyzed to gain valuable insights that can help in the growth of businesses. Businesses, therefore, need to implement tools that can help convert the data into actionable information, and for that, they require data analytics tools. Big data is already transforming the finance sector, and the accounting segment is no exception. Big data can help streamline accounting processes, help with risk management, and assist accountants in making data-driven, business-oriented decisions. Here's how using big data in accounting can impact the industry:
Big Data in Accounting Can Impact These Practices in a Big Way
Big data will help accounting firms in streamlining processes and better serve their clients by providing actionable and insightful information in real-time. The areas in which big data and big data analytics can help include:
Audit
Auditing is the core of the accounting industry. It helps analyze a company's financial assets and performance. However, in this age, traditional accounting procedures are time-consuming and don't provide valuable insights. Big data and data analytics are transforming the audit process from being sample-based to data-based, providing information about all key areas of the business. It helps leaders understand their business better by providing detailed information. Big data helps track expenditure accurately in real-time and is, thus, highly helpful with periodic auditing. Combining the power of big data, analytics, and other tools such as RPA can not only automate the auditing process but also help reduce errors usually encountered in the manual process. Thus, they provide greater accuracy and compliance than conventional methods.
Risk Management
The insights provided by big data help to identify financial risks and rectify them easily. Having a huge set of data beforehand empowers accountants to carry out predictive analytics, and thus they can predict future risks more accurately. They can warn clients and advise them to take the necessary steps required to avert any major financial issue. Big data analytics can also help to identify potential frauds. It, however, may need the support of AI, blockchain, and computer vision technology to continuously monitor an enterprise's assets and expenditure details to determine any irregularities.
Business Decisions
Since big data helps businesses take complete control of their financial operations, business leaders can make better growth-oriented decisions. With the real-time availability of data, leaders can make better short-term, and, as well as, long-term financial plans. Thus, big data works as a trusted advisor for accountants, helping them provide better services to their clients.
Big data brings enormous benefits to the accounting sector. Still, it needs a coherent partnership of other technologies such as artificial intelligence, RPA, and computer vision to be leveraged to its maximum potential. Therefore, accounting firms investing in big data in accounting practices should also look to incorporate the other technologies mentioned to maximize the benefits of big data.