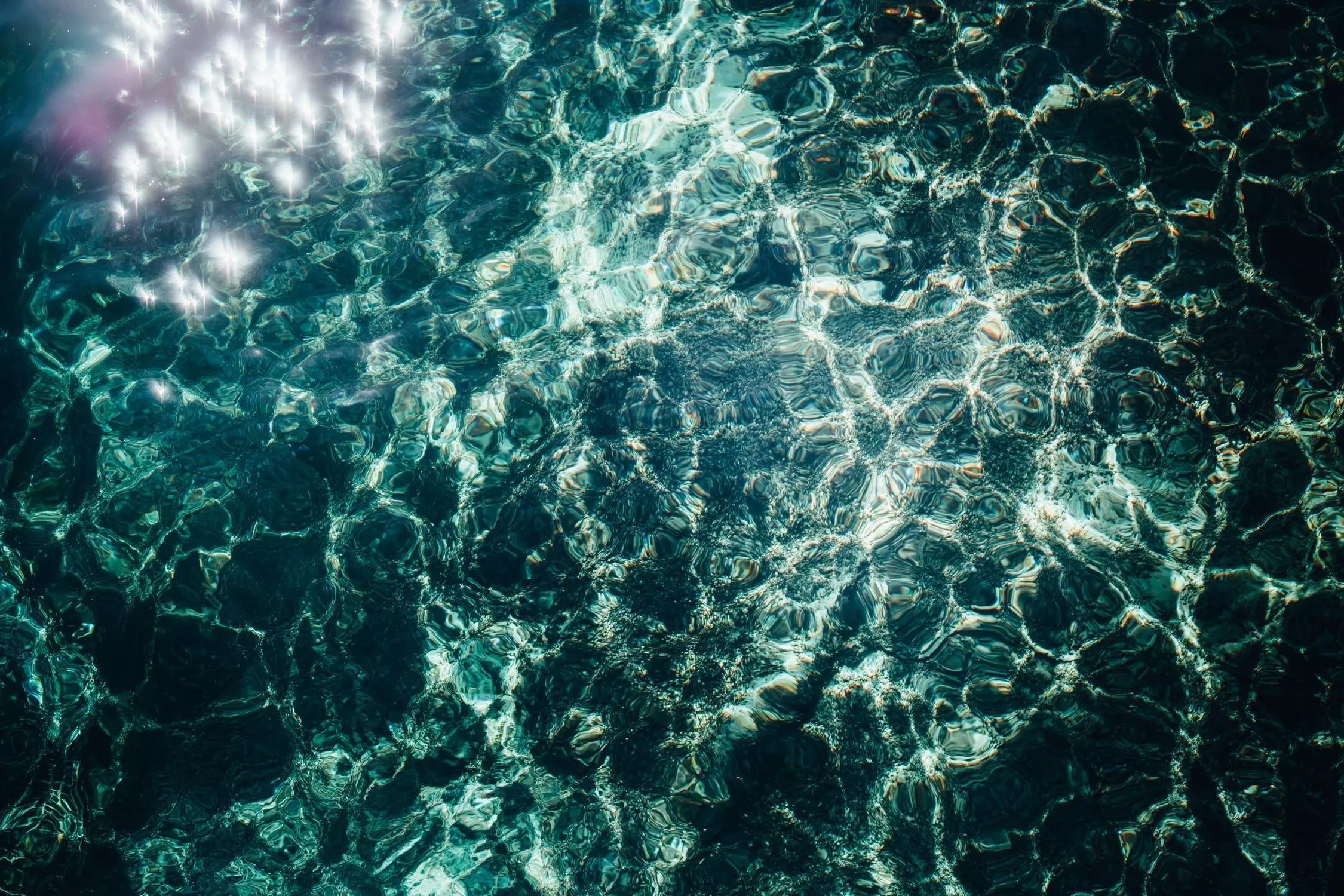 Following a period of despair, cryptocurrency derivatives are making a comeback yet again and this time might really be different.
Timothy Wade looked at himself in the mirror. Bruised and battered, a nose crooked from multiple surgeries when punches had landed squarely between his eyes, Wade looked as if a butcher had taken liberties with him that you wouldn't take with chuck steak.
Yet the 35-year-old, who looked far older than that was no quitter.
Slamming his locker shut, Wade made his way back out into the practice ring for another grueling four hours of training.
And such was Wade's routine. Fighting it out, day after day.
Once spotted as a rising talent in the welterweight boxing circuit in his hometown of Baltimore, Maryland, injury, illness and just plain bad luck had seen Wade's chances for making it into the professional ring come and pass.
By thirty, he had been written off as a "could-have-been." Yet against the advice of his doctors, Wade never gave up.
"As long as I have breath in my body, I will box. I am a boxer."
Every day he would repeat this mantra to himself and every day, no matter how tired he was from working on Baltimore's docks, no matter how his body ached, he would be in the gym, every morning at 6 a.m., ready to spar and ready to duel.
So two weeks after his thirty-fifth birthday, despite years of every person around him telling him to throw in the towel, Wade stepped into the ring, blinking at the lights in Madison Square Garden, in what would be the bout of his life.
Unknown and unfavored, Wade's bout was supposed to be a warm-up match to the title fight, that evening in New York City's premier venue.
Wade's opponent, Antonio Bera, a three-time welterweight world champion, was even told by his coach to go easy on Wade and save up his strength for the real challenge scheduled three weeks from then.
Bookies were so confident that Wade would go down that they started taking bets for how many rounds Wade would last before a total knockout.
As Wade and Bera stepped into opposite ends of the ring, Bera was relaxed, calm and confident and as the two men stepped towards the center, Bera whispered into Wade's ear,
"Don't worry, I'll keep it interesting for the crowd."
Wade returned with a stony, silent, glare — pure focus.
And as Bera skipped around the ring, taunting Wade and working up the crowd, Wade moved deftly, sizing up his opponent.
As the two fighters stared at each other, Bera was immediately taken aback by Wade's agility despite his age. At almost a decade younger, Bera had expected Wade to be far slower to the punch.
But what Bera had not expected was the sheer brute force packed behind each of Wade's expertly timed and placed punches.
In the solar plexus, in the ribs, in the head, over and over again, Wade was landing punches like they were planes at JFK.
And while Bera was no pushover, many of his punches failed to connect as Wade was equally adept in defense as well, weaving and bobbing, blocking and shunting, outwitting his adversary's every move.
Because what Bera had not counted on was that Wade hadn't just spent hours at the gym, he'd also spent hours watching videos of Bera's previous bouts, something which Bera had not done, considering that his bout with Wade would be an exhibition match, a walkover.
And as Wade landed punch after punch, Bera was beginning to tire, whereas Wade was just starting to come into his own.
By the sixth round, Wade was just about ready to end this match. With a strong left hook that caught Bera completely unawares, Wade sent Bera sailing towards the canvas.
The announcer was ecstatic, he couldn't believe what he was seeing, announcing that the crowd had just witnessed what could perhaps have been the biggest upset in welterweight boxing history!
And as the referee lifted Wade's hand towards the rafters in victory, Wade, tears streaming down his cheeks knew that it had all been worth it.
For the millions watching on television, what was supposed to be a warm-up fight for that night's title bout, the opening act had somehow become the main event.
In the dozens of press conferences and interviews that would follow, Wade, when asked by dozens of reporters how he managed to come back from zero, his reply was simple,
"Don't be too quick to write anyone off."
It Ain't Over Yet
Which is why traders who had bet that the demise of the Chicago Board of Exchange's (CBoE) Bitcoin futures contract would herald an end to institutional interest or participation in cryptocurrencies may have been too quick to write off that interest.
To be sure, in the two years that the cash-settled CBoE's and Chicago Mercantile Exchange's (CME) Bitcoin futures have been in existence, trading volumes were lackluster at best.
So it was no surprise that at the start of this year, when Bitcoin was hovering between US$3,400 and oblivion, CBoE abruptly announced that it would be throwing in the towel on its Bitcoin futures altogether.
But the cryptocurrency world is a strange place, where time does not travel in linear, but rather exponential speeds.
So when Bakkt, a firm backed by the Intercontinental Exchange (ICE), owner of the New York Stock Exchange, announced the launch of its own physically-deliverable Bitcoin futures contracts last month, CME, the last surviving regulated provider of cash-settled Bitcoin futures was not to be outdone, announcing that it would be offering Bitcoin options that would be settled in its Bitcoin futures from 2020.
In a statement, CME Group Global Head of Equity Index and Alternative Investment Products, Tim McCourt, said,
"Based on increasing client demand and robust growth in our Bitcoin futures markets, we believe the launch of options will provide our clients with additional flexibility to trade and hedge their bitcoin price risk."
"These new products are designed to help institutions and professional traders to manage spot market Bitcoin exposure, as well as hedge Bitcoin futures positions in a regulated exchange environment."
But there are several problems with McCourt's optimism — for one, there is no spot market for Bitcoin per se, with the majority of trading occurring across a range of both regulated and unregulated cryptocurrency exchanges.
The other issue is that CME's Bitcoin options won't be settled with physically-deliverable Bitcoin either, making the CME product a naked bet piled atop an existing naked bet.
But before we even get that far, what's the difference between a futures contract and an options contract anyway?
Futures For Options?
A futures contract is an agreement between two parties to sell or buy an asset at a certain time in the future at a pre-determined price.
In the case of CME's Bitcoin futures contract, someone could sell a contract for Bitcoin at US$10,000, expiring on November 30, 2019, and someone could agree to buy Bitcoin at US$10,000 on the same date.
The problem comes in because CME's Bitcoin futures are not physically deliverable.
Which means that when November 30, 2019, comes along and if Bitcoin is US$9,000, the buyer of the US$10,000 future would simply need to hand over US$1,000 over to the seller of that same CME Bitcoin futures contract.
But, and this is an incredibly important "but," no Bitcoin actually changes hands in CME's Bitcoin futures contract.
Which makes it entirely possible for contracts many times the actual circulating supply of Bitcoin to exist — which flies in the face of the very nature of Bitcoin — that its supply is programmatically finite and determined.
In a normal futures contract, the seller of the futures contract is contractually obliged to deliver the asset underlying the contract, whether that asset is a commodity or a stock.
In the case of CME's Bitcoin futures contract, no such obligation exists. Both sides of the contract are simply naked bets on the future price of Bitcoin.
Options, on the other hand, are contracts that give the purchaser of the option the right to either buy or sell an asset at a future date, but not the obligation to do so.
The purchaser of an option may choose to exercise the option to buy or sell or to let the option expire.
So for instance, if an investor purchased an option to buy Bitcoin at US$10,000 that would expire on November 30, 2019, if the price of Bitcoin was below that amount, the investor would choose not to exercise that option and lose the amount paid for the option.
If however, the price of Bitcoin on November 30, 2019, was above US$10,000, say US$12,000, this astute investor could exercise the option, with the seller contractually obligated to deliver the Bitcoin, and the buyer could then sell the Bitcoin on the open market at US$12,000, pocketing US$2,000 less the cost of the option.
The only problem is that CME's Bitcoin options are settled in its own cash-settled Bitcoin futures contract and not Bitcoin — making it a bet on a bet and yet again, at the contract's conclusion, no Bitcoin changes hands.
So it's hard to say whether or not CME's Bitcoin options will actually add to or take away from the entire cryptocurrency ecosystem.
Place Your Bets Please
But one thing is certain, Wall Street is constantly on the lookout for new things to wager on.
According to CME's McCourt,
"We've been looking at Bitcoin options for a long time."
Every new product, from CME, ICE, and elsewhere, is another building block in what is expected to eventually be an institutional market for cryptocurrencies to become their own asset class.
According to CME, there are currently about 3,300 individual accounts trading approximately 7,000 Bitcoin futures each day — a rounding error when compared to the 4.3 million contracts traded daily on the exchange across all its offerings, which include derivatives tied to energy,
stock indexes and interest rates.
Yet if Bakkt and CME succeed, they could give both regulated and unregulated cryptocurrency exchanges a run for their money.
While large cryptocurrency exchanges are no longer raking in the high fees that they once were, the business still generates revenue and despite the cryptocurrency doldrums, there seems to be no shortage of new projects seeking a listing on one or more regulated and unregulated cryptocurrency exchanges.
Legacy financial exchanges are aware of this and whether or not the cryptocurrency sector becomes a new revenue stream or not, institutional players such as CME and ICE are assuming that there's a chance that it will.
As regulators catch up with the nascent sector, there is a sense that cryptocurrencies could potentially become a significant asset class — at least that's what some are betting on.
So while volumes of these regulated cryptocurrency derivative products may be low for now, it might just be a tad premature to write them off altogether.