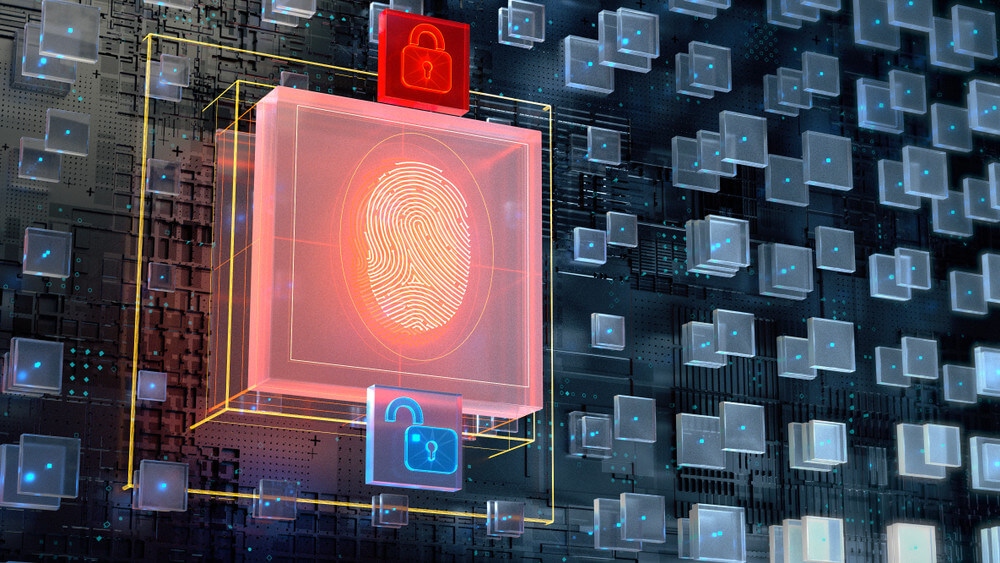 By combining biometrics and blockchain, organizations can improve identity management.
Leveraging blockchain technology can sort out many identity management issues ranging from privacy risks to long waiting hours for document verification that can be easily addressed.
Be it the airport, workplace, or the banks, we are asked to provide our ID proofs just so often. Identity verification is not just commonplace but an important protocol across various services and sectors. Even though we all know that the identity verification process is carried out as a safety measure, we do not quite like it. For example, the tight security at airports, right from entering the airport to boarding a flight, has so many steps to identity verification. We are expected to reach airports an hour earlier just so we can get done with the verification in time. Security officers ask for IDs, verify them, and carry out the required verification process. Realizing the need for a positive, seamless, and pleasant flying experience, the airlines and airport authorities are tapping in the potential of biometrics. 77% airports will include biometrics for identity management in the next three years. Not only airlines but also workplaces have implemented biometrics for identity verification. Today, most of the organizations have a biometric device installed at their entrance that scans the physical features of the employee for verification.
The news on cyber frauds has shaken banks across the world, forcing them to think of solutions that would allow them to sit back and relax. Hence, banks today have switched to a frictionless and hassle-free verification process, which is, biometrics. Apart from biometrics, digital signatures are also one of the commonly used identity verification mechanisms. We provide credit card details for making online transactions. But before the payment, we are asked to verify our identity by entering the authentication code that is sent to our mobile phones. So OTPs are also a popular option for verification.
Different types of identity verification systems are used by different sectors. These identity verification processes require a strong platform that ably manages the data, claimer authentication, and defines access to resources too. When the conversation is about security, transparency, and most importantly, trust, one of the best technologies that could provide promising results is blockchain. Biometric and blockchain is expected to redefine the way identity and access management will operate in the near future.
Determining the Problems with Current Identity Management Models
The current identity management, model is based on the cloud. The identity data collected via biometrics is stored in a centralized cloud storage platform. In today's time where all the information about customers is stored on a centralized cloud-based storage system, it gives a good opportunity to hackers for stealing the sensitive data. No matter how strong the security is, hackers manage to get hold of the data easily. Also, as the data is stored on a centralized database, third-party vendors come into the picture, which further increases the complexity and interferes with the privacy of data owners. In the case of online transactions, an identity management system typically involves the:
End user

Service provider

Identity provider

Control party
With too many stakeholders coming into the picture, the complexity, privacy, and security risks are heightened. Hence, there is a need to replace the current identity management models with a more, secure, efficient, and transparent identity management model. And blockchain fits really well into these requirements. Why? What is so special about blockchain?
Tapping the Potential of Blockchain

Technically, blockchain offers a decentralized ledger that stores the data after the participant proves her identity. The technology uses strong encryption algorithms that make it super robust and secure. In simpler words, if a blockchain participant wishes to store the transactional data on the blockchain network, then she has to first input a validation code. Without entering the required code, the participant cannot store or access any data.
So, blockchain eliminates the complex traditional transactions, making it simpler for the sender and the receiver. As the traditional transactions involve third-party vendors for verification and authentication, the risk of data alteration and breach also increases. But with blockchain, worry no more! With blockchain, the participants on the network enjoy instant authentication with low transaction costs, no stress of middlemen, and high processing power.
Identifying the Role of Blockchain in Identity Management
We live in a digital world, where most of our personal life details can be found in some corner of the web. But, the question is do we really want our data to be viewed by just anyone? No, right? The data on our identity when stored on the cloud is at high risk of getting hacked. We may have no information on who, how, and where our data is being used. The sad part about this digital era is we don't even know where our data is lying because we cannot access it. Some third-party enterprises are entitled to access, share, and control our data at their discretion.
With the help of blockchain, we would get complete control on who views, accesses, and shares our data. The problem of go-betweens gets eliminated, which is where most of our problem gets solved. No central power will rule the data. The transactions will be happening between the valid participants only. We can opt whom to provide access to. Every single activity will be reflected on the chain. Also, once the information is stored on the ledger, it remains forever. So, blockchain provides immutability too!
Combining Biometrics and Blockchain for Identity Management
Technology has revolutionized almost every aspect of our lives. From solving significant problems like cybersecurity threats to comforting our lives, technology has helped us tremendously. Earlier we had to provide our ID proofs for identity verification, But today biometrics is being heavily used instead. Technologies are making our life more convenient, no doubt. But, as new technologies emerge in the tech space, hackers try even harder to carry out their malicious activities. Similar is the case with biometric identity verification. The prying eyes of hackers are set on the cloud, where the biometric data is stored.
However, when one technology fails to offer its 100%, there is always another technology ready to fill in the lacuna created. And so enters blockchain technology! Blockchain and biometrics can be clubbed together to possibly fix all problems with the existing identity and access management systems. Don't you think, blockchain and biometrics were meant to be together, like a pair made in heaven?