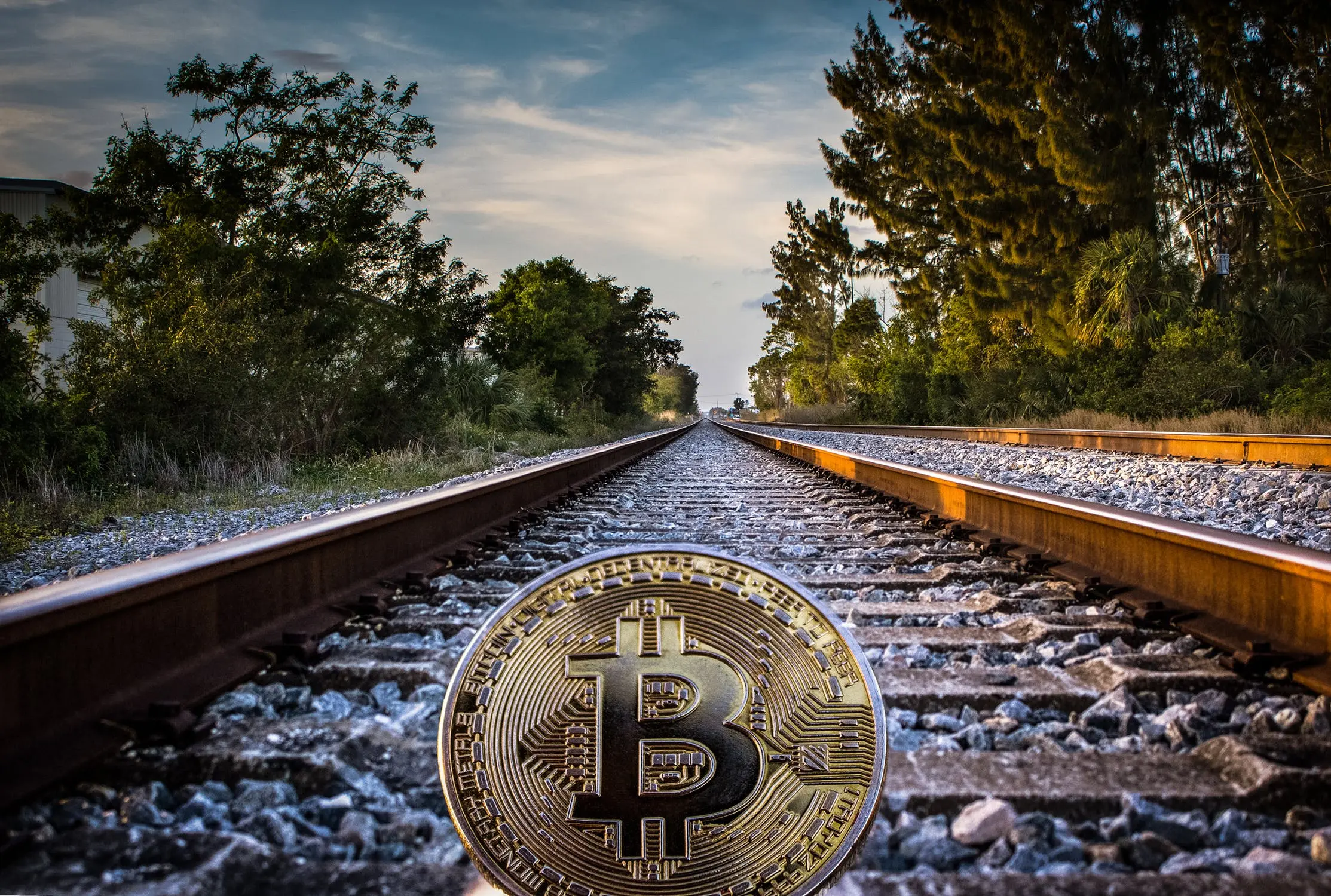 Let me make it clear in no uncertain terms that cryptocurrency investments remain highly speculative. They do not have a track record beyond the tip of one's nose and their use cases as well as the decentralized applications that are being built upon them continue to remain uncertain. That having been said, they also represent the greatest potential and possibility for technological revolution this side of the invention of the internet and no, Al Gore did not invent the internet. But just like the internet, cryptocurrencies have also gone through their boom and bust cycle and in this piece, I will examine why when it comes to investing for the future, investors, if they can even be called that, become gamblers in a seemingly never ending race to the peaks of euphoria and the seemingly bottomless fall to the depths of despair.
The economist John Maynard Keynes once famously wrote,
"The game of professional investment is intolerably boring and over-exacting to anyone who is entirely exempt from the gambling instinct; whilst he who has it must pay to this propensity the appropriate toll."
Almost everyone is prone to some form of gambling or speculation. Whether it's buying a Powerball ticket or scratchies, the idea of a punt, a bet for a larger windfall is in the human psyche and hardwired to our DNA. But it's an essential part of who we are as humans and an important one. Our ability to punt led our ancestors out of Africa (perhaps not far from Wakanda) to explore the known world. Our gambling desire fueled the voyages of Magellan (who circumnavigated the globe) and Columbus (who got lost and found America). If not for our innate gambling nature, we would not have unlocked the equity of the capital markets, the steam engine and all the myriad modern marvels that we take for granted. But an unavoidable and necessary corollary to our propensity to take chances is inextricably tied to our tendency to create bubbles.
Ever since the Great Financial Crisis, the message to investors has been to embrace the intolerably boring — index, rebalance, diversify. If that sounds like exercise to you, that's because it is. Exercise has a tendency to be boring but it reaps substantial rewards to those who do it regularly over the long term. No one develops a six-pack over a weekend, trust me, I tried. The only six-pack I developed over the weekend had the name Coors on the label. So why is it that despite knowing the way to investment success is a measured, long term approach, we give in to our innate desire for a game of chance? It's the same reason we reach for junk food. Our hypothalamus — our reptilian brain if you will — is hard wired for survival. Sugar means survival, that's why we reach for a pack of cookies instead of celery. Why we'd rather take a punt and make it big instead of invest for the long term. But it's also what enabled our ancestors to supersede the neanderthals to eventually conquer the known earth.
So that's why when blockchain and Bitcoin first came on the scene, it was only a matter of time before we created a bubble for that as well.
To understand the Bitcoin bubble, it helps to compare it with the dotcom bubble of the late 1990s. Everything seemed to be going right for the MTV generation. People believed peace was going to come to the Middle East, with Yasser Arafat and his engagement with Israel. China had just entered the World Trade Organization and it was assumed would eventually tranisition inevitably towards a democracy. Investors didn't just pile into dotcom stocks, they punted on everything. Fuel cell companies, zero-pollution vehicles and end to American dependence on Middle Eastern oil. the 1990s, on the back of Reaganomics and Thatcherism was swinging. Brokers wielded clunky brain-melting cellular phones and drove shiny new BMWs. Optimism was the drug of choice. Against that backdrop, the deal with cryptocurrencies becomes clearer.
Contrary to popular belief, cryptocurrencies were not born on the promise of a lobster in every pot and a Lambo in every garage, but of pessimism, mistrust and a disillusionment with government and financial institutions. But don't take my word for it, take Bitcoin's eponymous creator Satoshi Nakamoto's inscription on Bitcoin's genesis block,
"The Times 03/Jan/2009 Chancellor on brink of second bailout for banks."
Yet ironically, what was intended to be a flipping of the finger towards legacy financial institutions and the governments that serve them, Bitcoin has traversed a peculiar path from the keyboards of the cypherpunks to the keystrokes of Wall Street traders. Bitcoin peaked the week futures on it were launched last December and everyone else piled along for the ride. Investors of every stripe, from the to flamboyant to the feckless all wanted a piece of the action. Like stock of the Mississippi Company, the higher the price of Bitcoin went up, the more investors scrambled to get it. In that fever, dozens of hedge funds were launched, as hedge fund managers who had exhausted and arbitraged away most of the available alpha in capital markets looked to Bitcoin and its ilk as a new frontier, where the streets were paved with alpha. Against that backdrop, all manner of ETFs were being proposed to the SEC and slammed down time and time again, while the CBOE and CME created their first Bitcoin derivative products. The party would never end it seemed.
But end it did.
Today, Bitcoin has shed almost three quarters of its all-time high and according to a recent EY report, a full 86% of all ICOs (initial coin offerings) are below their listing price and 30% have lost substantially all of their value. To be certain, the ICO and cryptocurrency craze of winter 2017 had all the makings of a good bubble. First, cryptocurrencies had a fantastic story — they were going to disrupt the world of finance. Second, the supply of investable assets also had to be limited, to create the mismatch between the wide appeal of the story and what investors (or punters) could buy. But because ICOs were so easy to launch, everyone and their uncle poured in, which popped the ICO bubble as quickly as it was inflated. Which for all intents and purposes is a good thing. Now that the irrational exuberance is past, the truly invested in cryptocurrencies and the technology that underpins them can go about their business.
In the dotcom frenzy, stock of companies that just added a dotcom to the end of their company names saw their shares surge as much tenfold, even without having added any significant value or revenue to their companies. If that sounds familiar to the present moment, that's because it is. Let's not forget Long Blockchain Corp. formerly known as Long Island Iced Tea Company, whose stock surged simply on the basis of a name change. Assets from stocks to property are all trading at eye-watering valuations which are divorced from reality or reasonable returns. This time is really not different. Low interest rates and asset bubbles fueled the speculation that was the cryptocurrency bubble.
So how can you profit from knowing this?
From the ashes of the dotcom bubble, phoenixes such as Amazon and Google arose. It stands to reason that from the ashes of the cryptocurrency bubble, a new breed of crypto-phoenixes should arise. The difficulty will be of course to figure out which ones are phoenixes and which ones are pigeons. Fortunately, the euphoria of the cryptocurrency bubble is well behind us, allowing us to do the methodical and yes, boring aspect of cryptocurrency investing. It may be tedious, but tedium and repetition yield sustained results.
Consider arbitrage investing in cryptocurrencies. Cryptocurrency markets are notoriously inefficient and inefficiency provides diligent and hardworking investors the opportunity to arbitrage those inefficiencies. For instance, every cryptocurrency exchange has a slightly different price for the same, fungible commodity that is Bitcoin. Able investors can arbitrage such differences.


Study the underlying technologies. What are the real use cases for blockchain technology and not simply the made up ones for marketing purposes. In what situations would a decentralized, immutable ledger really have value? What are the legacy industries that cryptocurrencies and blockchain technology could disrupt?


Research the founding team. Even the best technologies can fail to develop if the founding team start hurling fecal matter at each other. What is the experience of the founders? Have they had success in building companies in the past? Who are their venture capital backers? What is their track record of success.
Cryptocurrencies either represent the greatest con of this decade, or the greatest opportunity. But if you're a gambling sort and I'm guessing that you are, it may be worth a bet to stay invested.