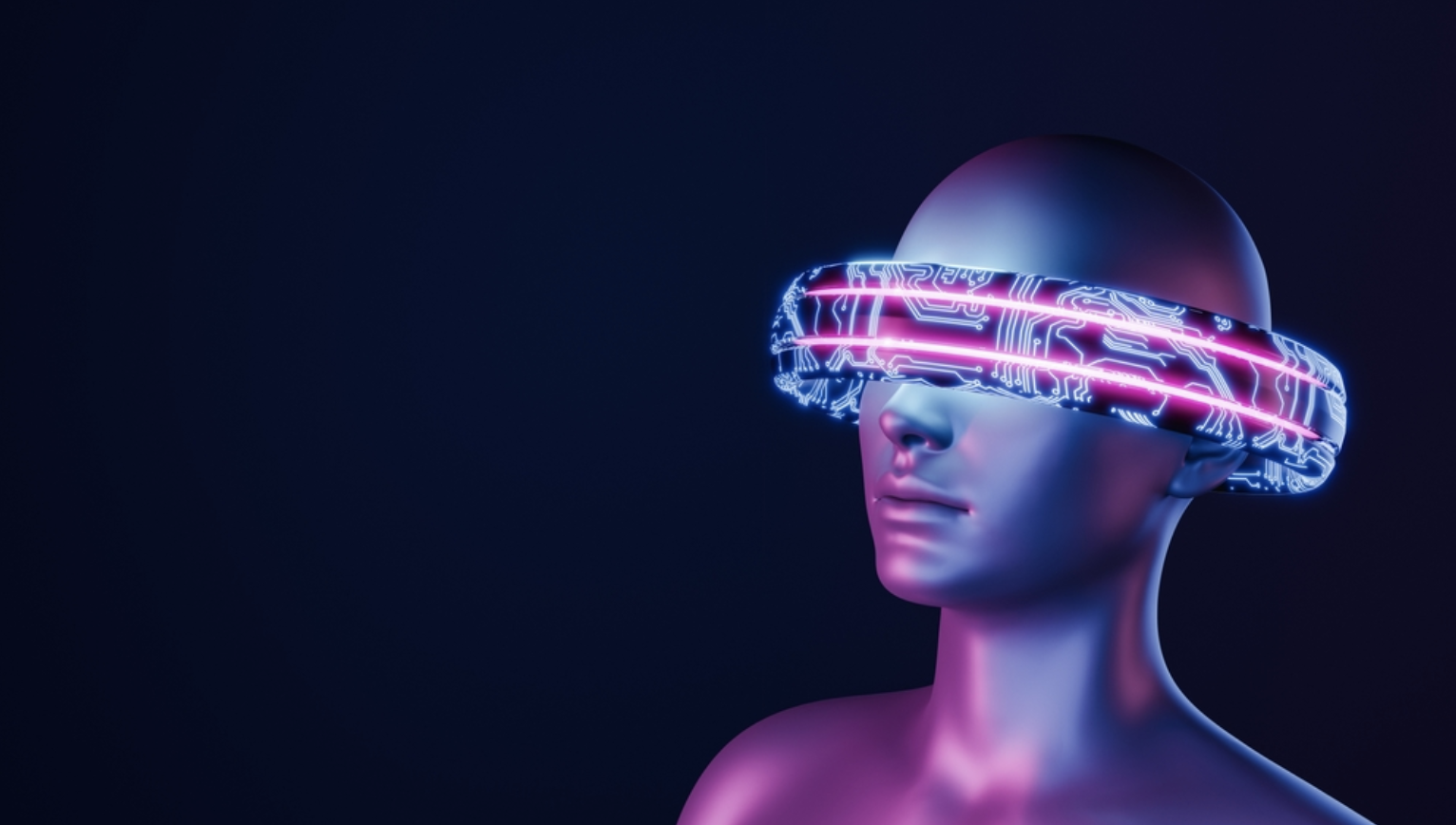 AI in entertainment bridges human limitations by eliminating years of biases and prejudices and creating diverse comedy content.
Can a robot interest you in a sarcastic comment? Oh, yes, it can! Incorporating AI in entertainment is engendering starkly opinionated debates amongst consumers and artists. The entertainment industry is a library of cultural mythologies and language nuances that differ across boundaries. Yet, people could still connect with other cultures primarily because of the human touch and the influence of other factors, such as exposure, personal preferences, and favoritism.
This raises the question of whether a robot understands these language nuances, literature references, and people's touch points. The answer is positive, and Mr. Zed is a classic example. Explore how robots are making better comedy content and taking over the stage.
INCORPORATION OF HUMOR INTO ROBOTS
It's humans teaching robots how to make humans laugh. That's funny enough. Humans are leveraging comedy learning resources from legendary comedians and feeding those data points into AI bots to train them. This is the primary step to making machines understand the nuts and bolts of human humor. Machines are trained to understand the timing of delivery, judge humor based on people's responses, and note the joke that receives the maximum responses. However, the framework of comedy content does not have a standard process; sometimes, it is impromptu. Comedians have to take cues from the crowd/situation and hit a punchline on the spot. Such cases are also leveraged to train AI bots to change content and make it more engaging and situation-relevant.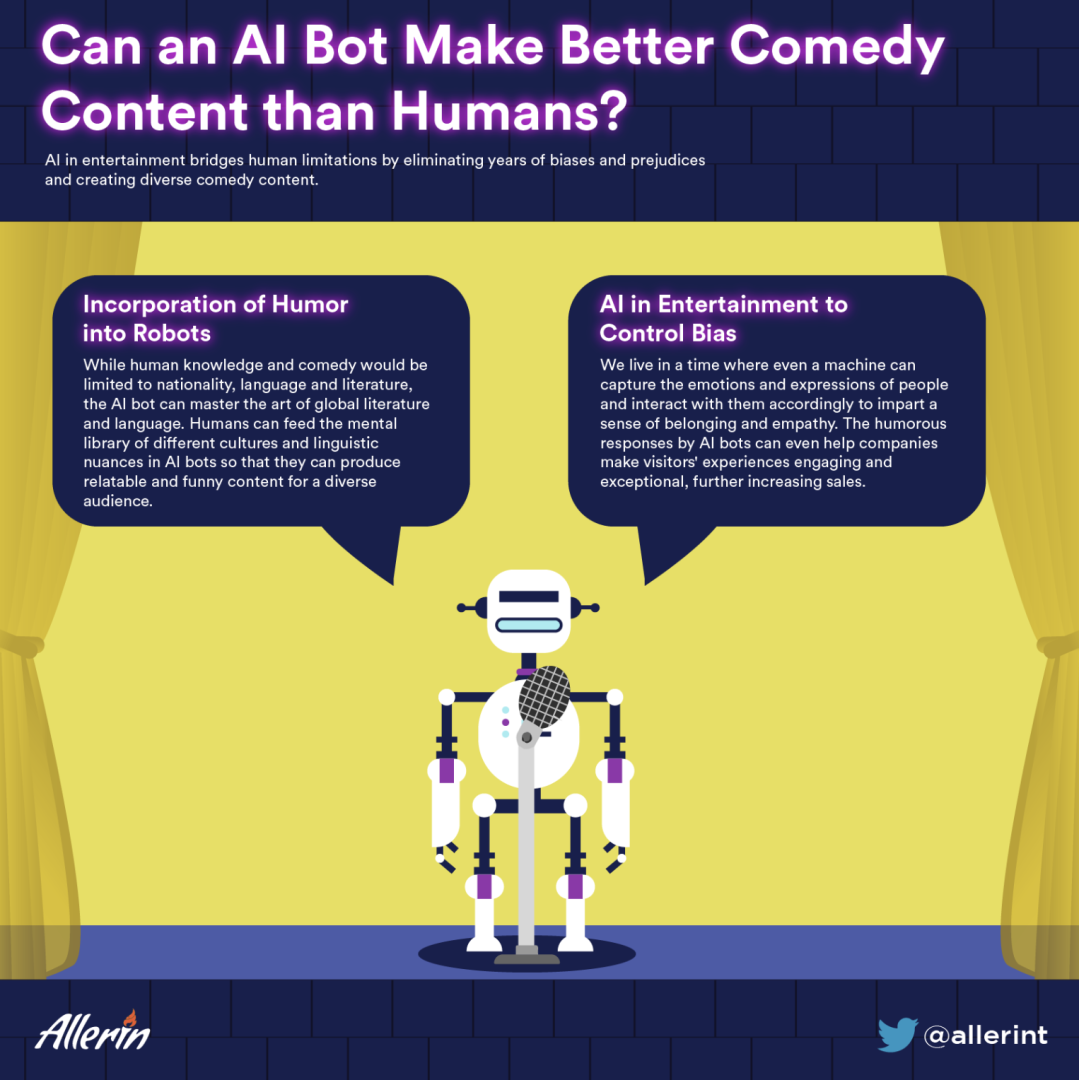 While human knowledge and comedy would be limited to nationality, language and literature, the AI bot can master the art of global literature and language. Humans can feed the mental library of different cultures and linguistic nuances in AI bots so that they can produce relatable and funny content for a diverse audience.
AI IN ENTERTAINMENT TO CONTROL BIAS
Since humans are raised in a particular environment, years of stereotypes and biases are deeply ingrained in them, which further influences their views and opinions. A machine can be actively trained to eliminate stereotypes and prejudices from its content by feeding them vast amounts of data. This could also mean that machines or AI bots will be capable of producing unique and diverse comedy content that is beyond human intelligence. The data from different cultures and ethnicities will enable AI bots to construct different themes and ideas for comedy content while keeping biases and stereotypes at bay. Sometimes, the content could come across as absurd, but as Mirowski puts it, "The goal isn't to build a thing that will make the laughs for us, but instead one that can help humans find new things to laugh about."
Humans dismantle the biases and distance between humans and machines by incorporating AI in entertainment. We live in a time where even a machine can capture the emotions and expressions of people and interact with them accordingly to impart a sense of belonging and empathy. The humorous responses by AI bots can even help companies make visitors' experiences engaging and exceptional, further increasing sales.
AI is using comedy to get closer to you—and that's not a joke!