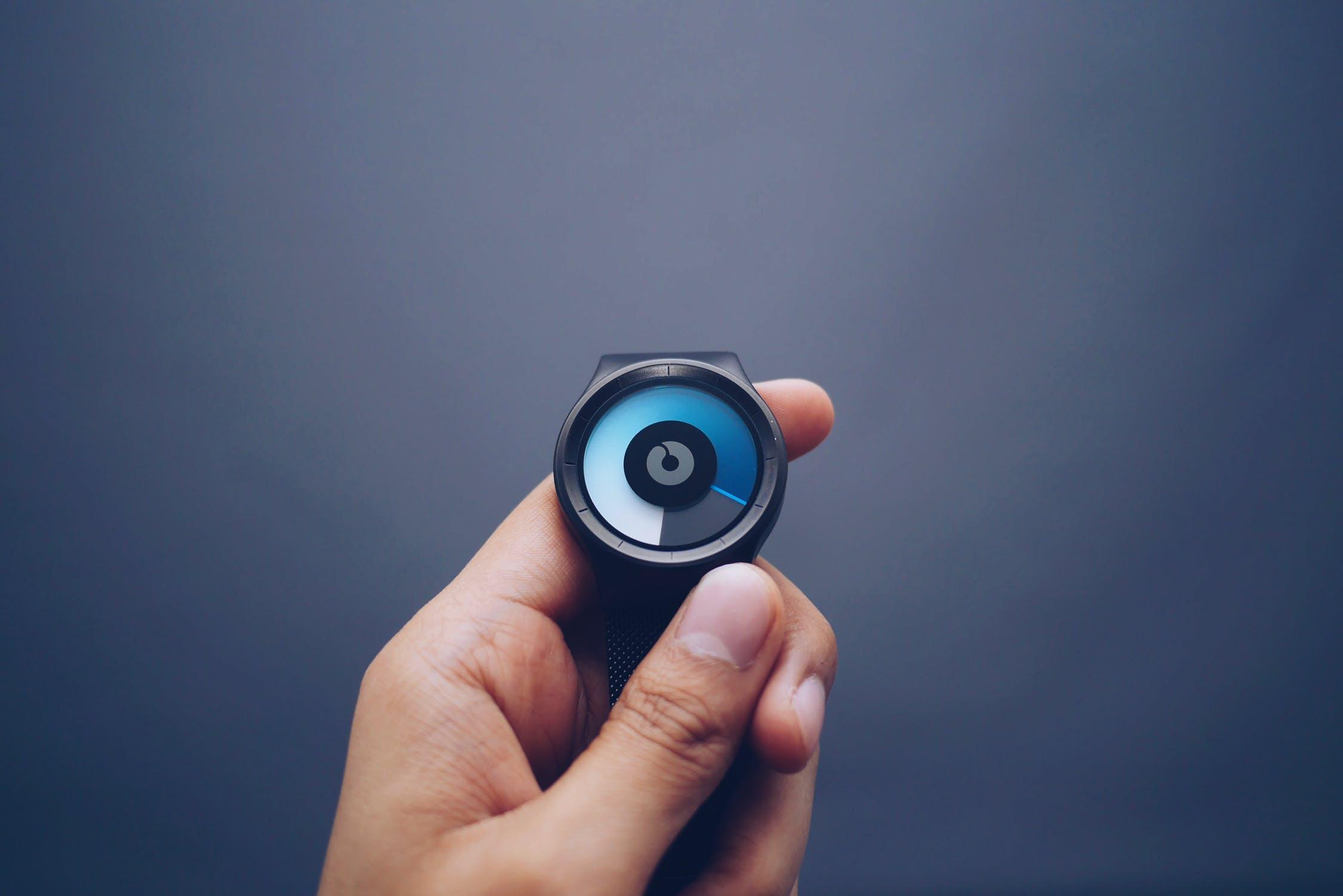 IoT wearables are capable not only of constantly monitoring the wearers' habits but also of triggering actions automatically if needed, making smart wearables our latest weapons in the fight against addiction.
As technology progresses and continues to rid us of many of our natural limitations and ailments, it is often accused of spawning new problems. For instance, the proliferation of the internet, and the dark web, in particular, has made addictive opioids more accessible than before. Although news like these show modern technology in a bad light, the positive impact made by technology is much more significant and should not be ignored. In fact, modern technological applications like AI, big data, and IoT are offering us solutions to most of our illnesses, saving thousands of lives every year. For instance, the use of AI in healthcare has given rise to many life-saving applications, from cancer-detection systems to surgical robots. However, there has been very little to show for when it comes to curing addictions like tobacco smoking, alcohol consumption, and opioid abuse. But now, there has been a recent addition to the series of technologies that are enhancing our physical well-being↼wearables. These devices enable people to keep track of their health and develop healthy habits and are now becoming a growing part of our fight against addiction.
Habits that Harm
An addiction can be any habit that we engage in compulsively and uncontrollably to the extent that it harms our health and daily life. We can be addicted to anything that we use or consume on a frequent basis. From something as seemingly harmless as our mobile phones to life-threatening drugs like Heroin, addiction can take many forms. Nearly all addictions have adverse effects on people and their physical health and are a major healthcare concern across the globe.
The most obvious form of addiction is that of smoking, a habit that kills about 480,000 people per year in the US. Among preventable causes of death, cigarette smoking is the most predominant one and due to the ease of access and legal status of cigarettes, unlike most other other harmful substances. Although cigarette addiction is not as strong and uncontrollable as say, Heroin, it is still hard to let go, mainly due to easy accessibility. It has been reported that nearly 80% of smokers who try to quit relapse within 6 months. And smoking excessively causes lung cancer, which causes more deaths than other forms of cancer.
Just like smoking, the use of alcoholic drinks is neither prohibited nor exclusive. And hence, just like smoking, alcoholism is also a highly prevalent social and healthcare issue. While liquor consumption may not be bad when undertaken in moderation, overconsumption can potentially kill people, directly or indirectly. When alcoholics drink, they become unaware of the quantity of alcohol they are consuming and often find themselves indulging too much into it, leading to severe behavioral and physical health issues.
An even more serious and deadly form of addiction is that to opioids. In the US alone, more than 115 people die everyday due to opioid drug abuse. Opioids are substances like Heroin, which are extremely hard to resist and stop using once people get used to them. Opioids are used to make numerous prescription drugs, usually to counteract pain after surgeries. These drugs, when used for continuous periods beyond the prescribed regimen may cause users to become tolerant to the pleasurable effects of these drugs. Thus they often seek heavier doses of opioids, and likely end being addicted.
Besides these, there are also other forms of addictions or habits that are as compulsive as addictions and can lead to adverse effects if continued for prolonged periods. For instance, using smartphones has gone from being a luxury to a necessity and now, an addiction in many cases. Another new form of addiction, albeit a little controversial, is food addiction. As you might already know, consuming more food than is necessary can lead to severe health problems like obesity, which is responsible for an estimated 300,000 deaths in the US.
The fight against addiction, unlike most would suggest, isn't always just a matter of "willpower" or "self-restraint". Sometimes, these initially controllable habits can turn to involuntary desires that need a little external help to overcome. And technology has always been a part of this collective fight against addiction.
Technology in the Fight against Addiction
Opioid addiction, in most cases, can be prevented by restricting the quantity of prescribed opioids to patients. A patient can easily switch physicians to repeatedly receive prescriptions for opioid drugs for longer than necessary. However, storing prescription data along with other healthcare information in a centralized, unified electronic system can enable regulators to prevent patients from over-consuming opioid medicines. Prescription drug monitoring programs (PDMP) are enabling healthcare authorities to monitor and hence control the prescription of controlled substances.
AI applications are being developed, or at least being planned and designed, to help smokers quit smoking by bringing greater awareness and accountability in the process. Smartphone apps that use AI bots to chat with users are being used to make users more aware of their smoking habits, leading to reduced smoking.
AI, being a highly effective pattern recognition and predictive tool, is being tested and used as a predictor of relapse in alcohol addicts using different sources of data, such as that pertaining to social media behavior. These apps, upon detecting instances where users are likely to fall into relapse, trigger timely intervention and prevent the undesirable. Many applications are also being used to help recovering addicts to find and give support to others in their own situation. These applications foster communities of recovering addicts and people volunteering to support those in need, helping former addicts stay committed to their sobriety.
Wearables as Weapons against Addiction
As mentioned above, recovering from addiction isn't always a matter of individual effort but requires at least some external support. And the closer and more easily accessible the source of support is, the better and more effective it will be in the fight against addiction. And thanks to IoT, wearables are providing the close, consistent support that has been missing earlier. Wearable devices like fitness watches are equipped with sensors that are becoming increasingly adept at tracking users' daily habits. For instance, there is an AI application that uses a smartwatch to help smokers control their habit. The application uses deep learning algorithms to track the wearer's hand movements relative to his mouth and identify instances when he is smoking. This can be used to notify them and make them aware of their actions. The app rewards points to users based on their smoke-free streaks, which the users may find as an engaging way to get rid of their addictions. With greater progress in sensor technology, these devices can be made more effective and help smokers shed the habit of smoking for good.
For alcoholics, or those wishing to control their alcohol consumption, a wearable breathalyzer can be used to monitor the alcohol content in their body and notify them when they cross a safe threshold. This can make drinkers aware of their consumption habits and help them consciously limit their indulgence in the same. Similar applications can be used for tracking opioid consumption habits, although such applications are still some way away in the future.
There are also smart wearables that, in addition to monitoring your habits, offer physical stimuli to prevent you from engaging in undesirable activities. Such watches, in response to the wearer engaging in unhelpful or addictive habits, alarms users with a beep, vibration or if desired, a mild, uncomfortable electric zap to break bad habits. Such wearables can give recovering addicts the push that they need to overcome their unhealthy, addictive habits.
So, can wearables cure you of your addictions? Not exactly. Because ultimately, in most cases, it is the intent of the user to rid themselves of their addictions that is more vital than any external gadget. Regardless of however technology progresses, it cannot directly control the mind to want to quit undesirable habits. However, it can assist those intending to quit their addiction by making them more conscious of their destructive habits. Thus, although I do believe that the fight against addiction can be ended with technology, it can only begin with the individual.