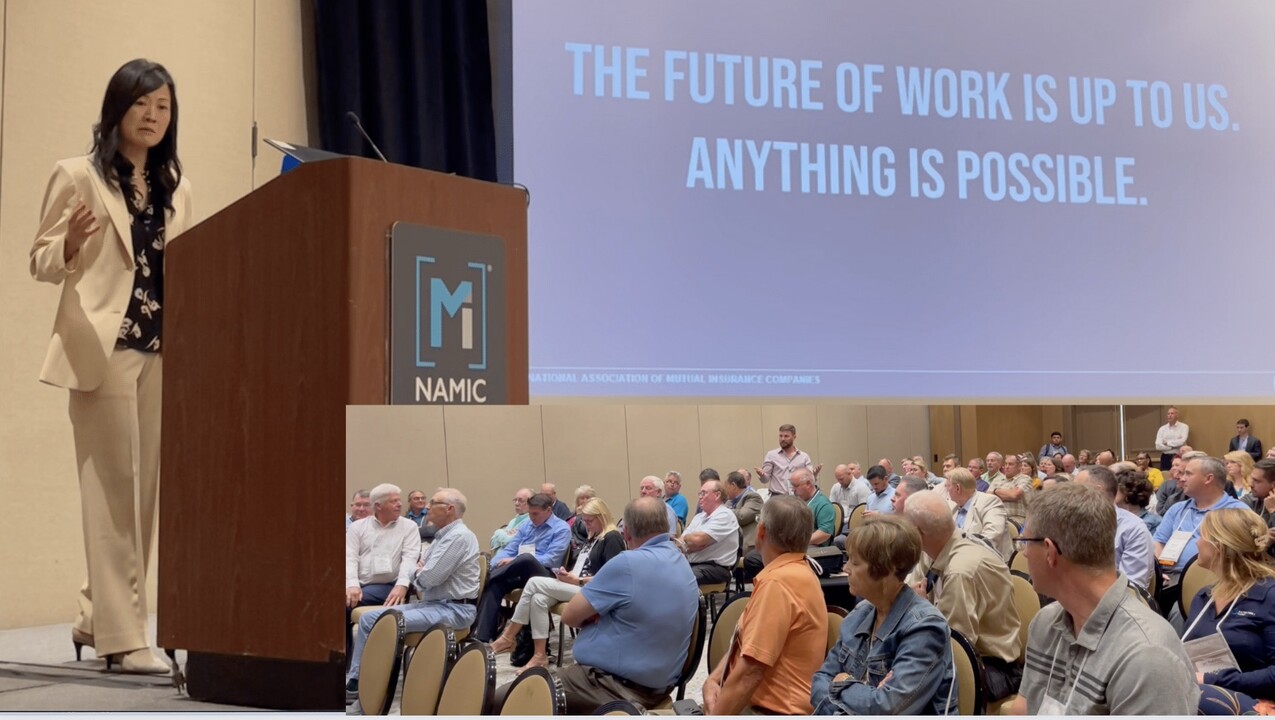 What a hot and lively week in Dallas! 98F and a huge crowd at the 127th National Association of Mutual Insurance Companies (NAMIC).
Over 1000 senior insurance executives, board members, and service partners, represented 400+ property and casualty insurance and related companies. NAIC officers discussed the insurance trends, regulatory challenges, and barriers to competitive markets. 45 speakers held economy power sessions and education sessions sharing thought leadership on the biggest industry challenges and opportunities.
I had the honor to address the hottest topic – "The Future of Work" – at NAMIC. My session began with a live poll on the top 3 most common reasons given for employees quitting jobs. Here are the most voted reasons among the 181 votes: Lack of workplace flexibility, inadequate compensation, unmeaningful work, and lack of career development.
Here are the results in percentages: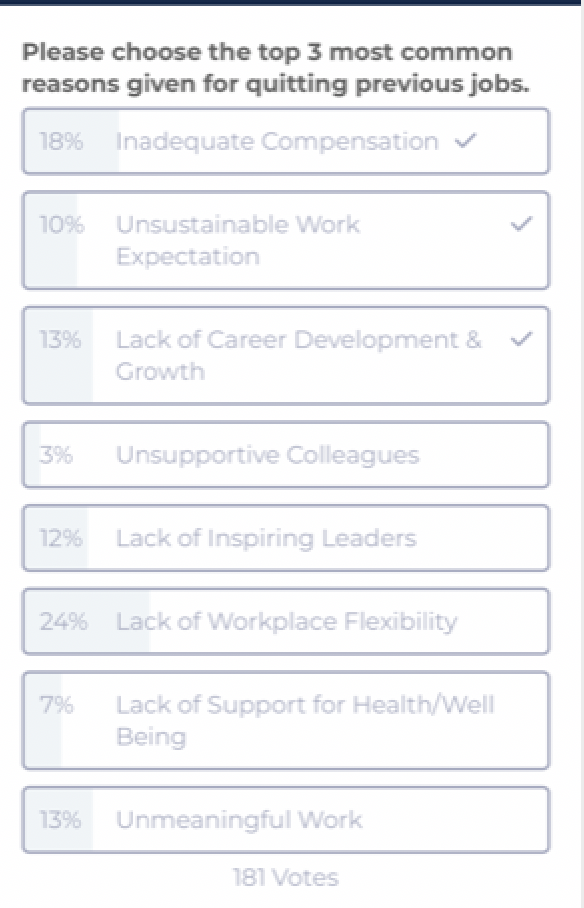 In 2021, 47 million Americans quit their jobs and entered the era of the great resignation. Since January of 2022, over 4 million Americans quit each month. To understand why, McKinsey surveyed 13000 employees in 6 countries from April 21 to April 22. The top reasons for people quitting jobs were lack of career development/advancement, inadequate compensation, uninspiring leaders, and lack of meaningful work. Below is a chart with more details.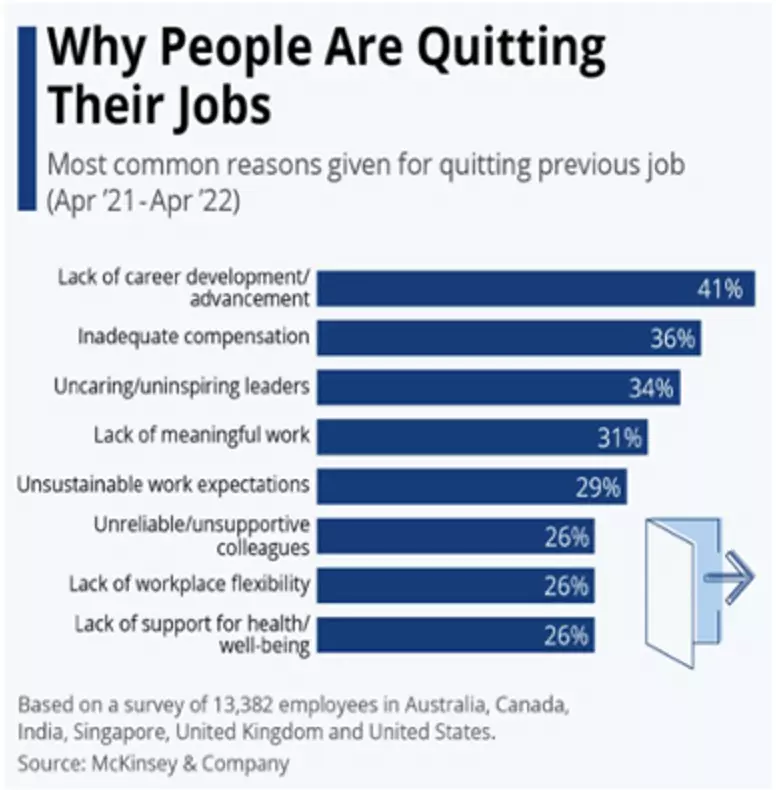 The live audience poll and McKinsey's survey both ranked meaningful work, career growth, and compensation as top reasons for quitting, followed by uninspiring leadership and lack of workforce flexibility.
Moreover, the future workforce demographic is changing from baby boomers to millennials and Gen Z. According to Pew Research, by 2050, 75% of the workforce is expected to be made up of millennials. 44% of millennials say they are more likely to be engaged when their managers hold regular meetings with them. Currently, only 21% meet with their manager on a weekly basis. Gen Z has surpassed millennials as the largest generation, making up 12% of the workforce. 22% of Gen Zs currently have at least one immigrant parent. By 2026, Gen Z will become the largest non-white generation. For Gen Z, community, diversity, and inclusion as well as their sense of passion and purpose hold utmost importance.
My speech covered three main topics: talent management including upskilling, transitioning to a hybrid environment, and outlook for the next 10 years. Registered attendees can get access to the recording through the end of 2022.
During the Q&A, the youngest attendee urged us to look around and notice that there were not enough young people at NAMIC. He called out the importance of understanding the younger generation and giving them more opportunities to network with decision makers at events like NAMIC. That perfectly summed up my presentation. Though NAMIC has certainly evolved with more women representation (15 this year out of 45 speakers and a few CEOs), there is still a need for more diversity in demographic and thought.
I was delighted to reconnect with former colleges, a few CEOs and board members of the mutual insurance companies at NAMIC. My favourite part of NAMIC is that it always feels like a family fair. It is a place we can share best practices and support each other even though our businesses may compete. Where else can you find such an ecosystem?