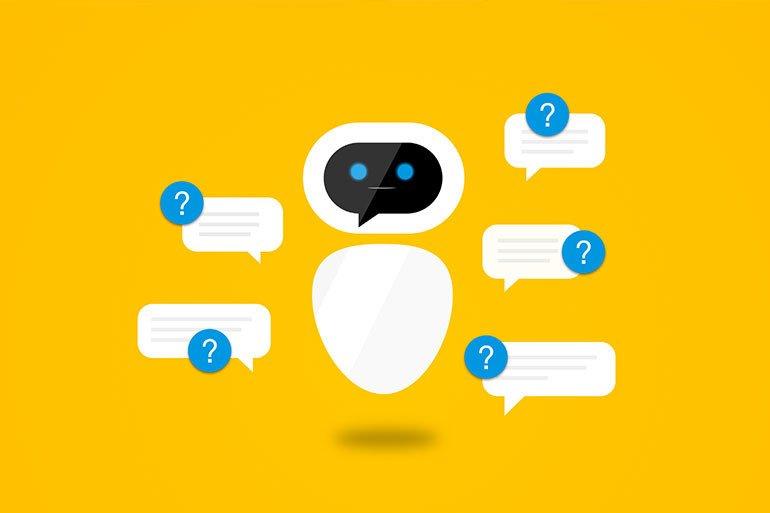 As consumers are getting increasingly involved in messaging apps, companies are now partnering with tech firms to increase user interaction through chatbots. This initiative has developed into a whole new domain called Conversational Commerce.
Chris Messina, the inventor of hashtags (as mentioned on his .me page), mentioned the term Conversational Commerce back in 2015 in an article published on Medium. His idea behind the term was the collaboration of e-commerce with messaging apps. Since then, popular instant messaging platforms like Facebook Messenger, WhatsApp, and WeChat are looking to develop tools to interact with businesses. Even smart devices like Amazon Echo are cooperating with brands to enable users to interact with them through voice commands. But companies are unsure about hiring a workforce just to chat with their customers about product choices and browsing catalogs. Nevertheless, chatbots are an efficient alternative to hiring company representatives who chat with customers.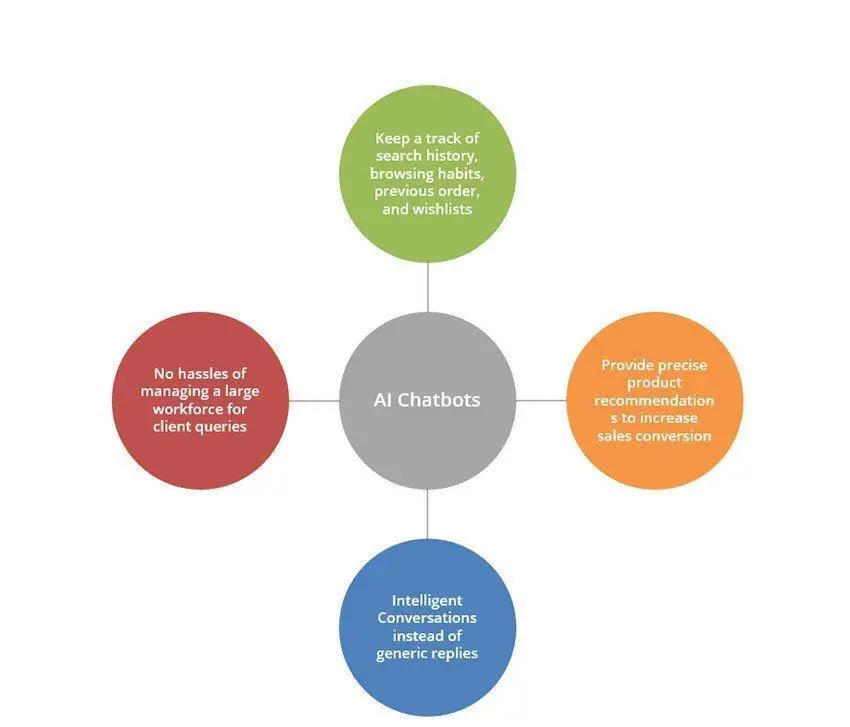 Are Chatbots Better than Human Representatives?
Artificial Intelligence is developing at an astounding rate. Chatbots are no more software that keep shooting generic replies to customers. Today, chatbots are AI-powered. They can understand each customer and cater to specific needs based on search history, previous orders, and wish lists among many other factors. Chatbots can use this data to precisely recommend products to the customers. The same can be very difficult for human representatives. Moreover, over time, the chat algorithms keep improving by taking feedback from the user after an interaction. In cases where a user requires support for a product or a service, a chatbot can answer basic queries of the customer and can then transfer the interaction to a senior representative in case an advanced query needs to be resolved.
What Role Does a Chatbot Play in Conversational Commerce?
Companies are aiming to make it simpler for consumers to buy or experience its products or services by partnering with messaging apps. In mid-2016, Facebook made a 'mark' (pun intended) by allowing chatbots on its messenger. Likewise, Kik and Telegram have also opened their platforms for brand chatbots to interact with users. For consumers, these developments are beneficial. Consumers no more need to switch between different apps while multi-tasking, and bringing so many apps on one platform also makes product comparisons easier. Unlike the websites, support chatbots offer a more in-store experience to the consumer. Given that the chatbots are smart enough, customers can expect answers to questions like, "What do you think I should get for my wife?" or "What should I gift to my 10-year-old niece?" Apart from brands having to develop their chatbots, personal assistant chatbots like Magic are now coming up who can handle everything on their own. They can suggest restaurants, book a table, hail a taxi, or even send orders to Starbucks so you don't have to stand in the queue.
Conversational Commerce is becoming a new dimension in marketing. As brands are taking note of this approach, Artificial Intelligence continues to empower chatbots with the ability to handle consumers and drive sales from messenger apps. All of this is undoubtedly making consumers' lives easier.