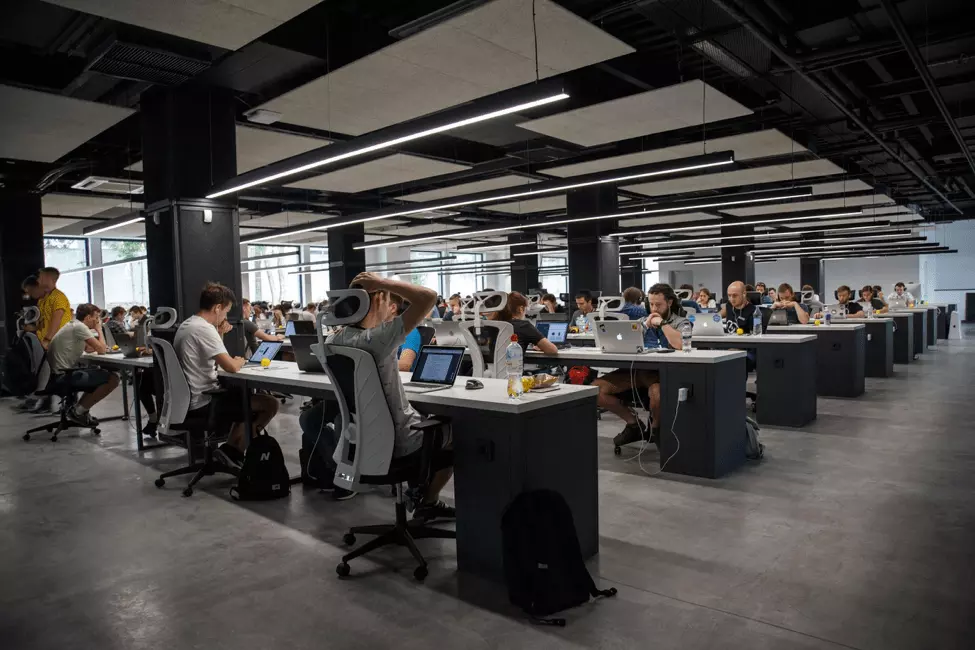 Technology is changing at a higher rate than many individuals, including the commentators in the digital industry expected. The digital technology era is taking the world by storm. It is much more sophisticated than what governments, companies, and even people can absorb. Before even decision makers and organizations can get accustomed to digital technology, there is an emergence of more advanced technologies in the form of machine learning and artificial intelligence.
Almost any other person is optimistic that the new technological 'buzz' in the digital world will be useful in data mining, sorting, and classification but not everyone can differentiate these terms, which means that people are talking about something they don't know or understand. Therefore, individuals and businesses alike are likely to repeat the same mistakes they have consistently committed; low absorption of technology due to lack of understanding and sufficient knowledge.
To avoid these recurring mistakes, this article has assembled sufficient information to analyze and differentiate the terms so that an average individual can understand what he/she is talking about while at the same time enhancing technological incorporation and implementation.
Overview
Artificial intelligence (AI) involves technological advancements where computers and other technological devices are incorporating the knowledge and intelligence demonstrated by human beings. A significant number of individuals confuse this technological growth into a complex system that can be able to perform as human beings. However, the system that demonstrates this intelligence has been made to do so by human beings.
Humans possess natural intelligence, which means that they can be able to evaluate, understand, and make decisions with regard to their understanding. However, many tasks are currently done by computers. People provide instructions to the computers through input devices for analysis. Computers analyze data and provide results but don't make decisions. People are working on technological growth that will see computers have all the capabilities of humans such that they don't only analyze data and give results, but they also make decisions.
Machine learning (ML) is another emerging technology where machines can learn on their own. Currently, machines conduct analysis and provide results based on the installed programs. ML is an application of AI that will allow machines to learn and improve how they handle and perform various roles and tasks with regard to experience. The more the machine performs various roles the more it becomes perfect and accustomed to the role such that it provides more accurate results within a short period.
Key Differences
The primary aim of AI is to increase the probability of success and not accuracy. Naturally, human beings are not accurate. This explains why they use different technological devices such as calculators or personal computers to aid in enhancing accuracy. This means that, if they fit a system with the same knowledge and intelligence that they possess, they will only be increasing the chances of success but not accuracy. On the other hand, the primary role and aim of ML are to improve efficiency through experience. ML is focused on ensuring that a machine that performs a particular task can perform it correctly without concern for success.
The other goal of artificial intelligence is to use smart programs with the aim of simulating natural intelligence to solve complex problems. Human beings have a natural intelligence that they can use to solve complex problems. However, human beings get tired easily, and their brain capacity is structured to handle the problems of a particular magnitude. Machine learning focuses on taking data and learning from the task undertaken so that it can maximize the output on another similar task. ML focuses on performing the next function in a better way as compared to the previous one.
Another critical difference is that AI goes for decision making and will only focus on ensuring that the optimal solution is realized. Human beings analyze large data so that they can use it for decision-making purposes. The decisions made must help the company to achieve optimum results. Therefore, humans are impacting natural intelligence to computer systems so that they can make critical decisions, which will result in optimal outcomes.
ML does not focus on decision making or optimal solutions but focuses on allowing a computer system to learn new trends and patterns on the data. After learning and understanding both trends and patterns, ML will only go for a solution without paying much attention to whether the solution is optimum or not.
Conclusion
We are still in the early days of both AI and ML, but we will eventually reach there. We are moving at a higher speed, and very soon, computer systems with human intelligence will be analyzing critical situations in the company and coming up with optimum solutions. From the analysis above, it is now clear that there is a massive difference between AI and ML. This knowledge will help in the application of these advanced technologies once they materialize.