While all that glitters is not gold, the demand for stablecoins is leading to more cryptocurrencies tying themselves to the shiny stuff.
These streets are messy for a reason. (Photo by Banter Snaps Unsplash)


Jordan Chan, his shirt drenched to his skin in the warmth of another man's blood, looked around him like a desperate animal wanting to avoid being hunted by another predator.
He knew he had to leave the teeming city of Hong Kong in a hurry now.
A mid-level enforcer for the feared Hung Hing triad in Hong Kong, a murder as public as the one that Chan just committed meant only one thing — going on the run.
There was an unspoken accord between the triads of Hong Kong and the police — that violence be kept to a minimum and where perpetrated, be discreet.
Chan's recent actions were anything but discreet.
That very evening, after a quick shower and with little more than the clothes on his back, he made his way to a quiet fishing port to board a nondescript fishing boat that would take him to Taiwan, where he'd hide out for awhile.
Because Chan couldn't be carrying a lot of cash across to Taiwan, he had no choice but to take the next best thing — gold.
Adjusting a gold Rolex Day Date — also known as the "President's Watch" on his wrist, he figured that the gold watch could be pawned for enough money to tide him over while he lay low in Taiwan.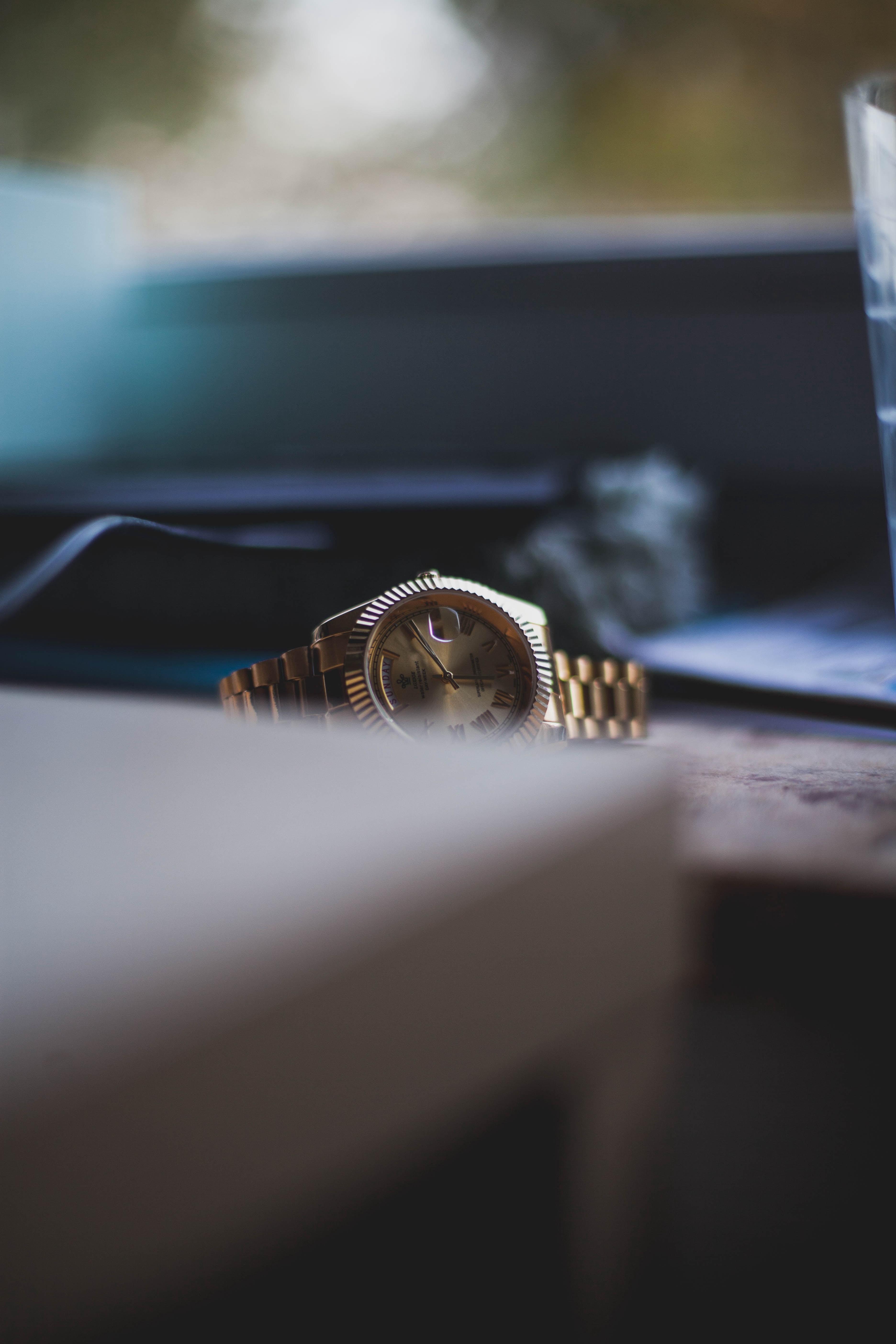 Good as gold around the world. (Photo by Jasper Benning on Unsplash)


Because in times of trouble, all that glitters is gold.
From the evacuation of Ho Chi Minh City at the end of the Vietnam war, with hordes of anxious South Vietnamese fleeing the impending arrival of the communist forces from the north, their teeth filled with gold to Jews fleeing Nazi Germany, gold, especially in times of trouble, represents convertible value and safe passage.
When the Romanovs, Russia's last royal family thought they would be escaping the clutches of the Bolsheviks, they stuffed their clothing with gold jewelry and lined their undergarments with as much as they could carry.
Whether in times of political crises or global uncertainty, whether to fund wars of aggression or to defend against inflation, people, throughout millennia have sought safe harbor in gold.
Gold Is Shining
And with global economic uncertainty surging around continued Sino-American trade tensions, central banks and gold-backed exchange traded funds have been gobbling up the shiny metal at an unprecedented rate, sending gold prices soaring.
Gold futures in New York have been trending towards US$1,500 per troy ounce — about US$200 or 15% above gold's theoretical value of US$1,300 (using the U.S. Dollar Index and past data on yields of inflation-linked U.S. treasuries).
The difference between the actual and theoretical price of gold is the largest since 2011, when gold prices were buoyed by the downgrading of U.S. sovereign debt.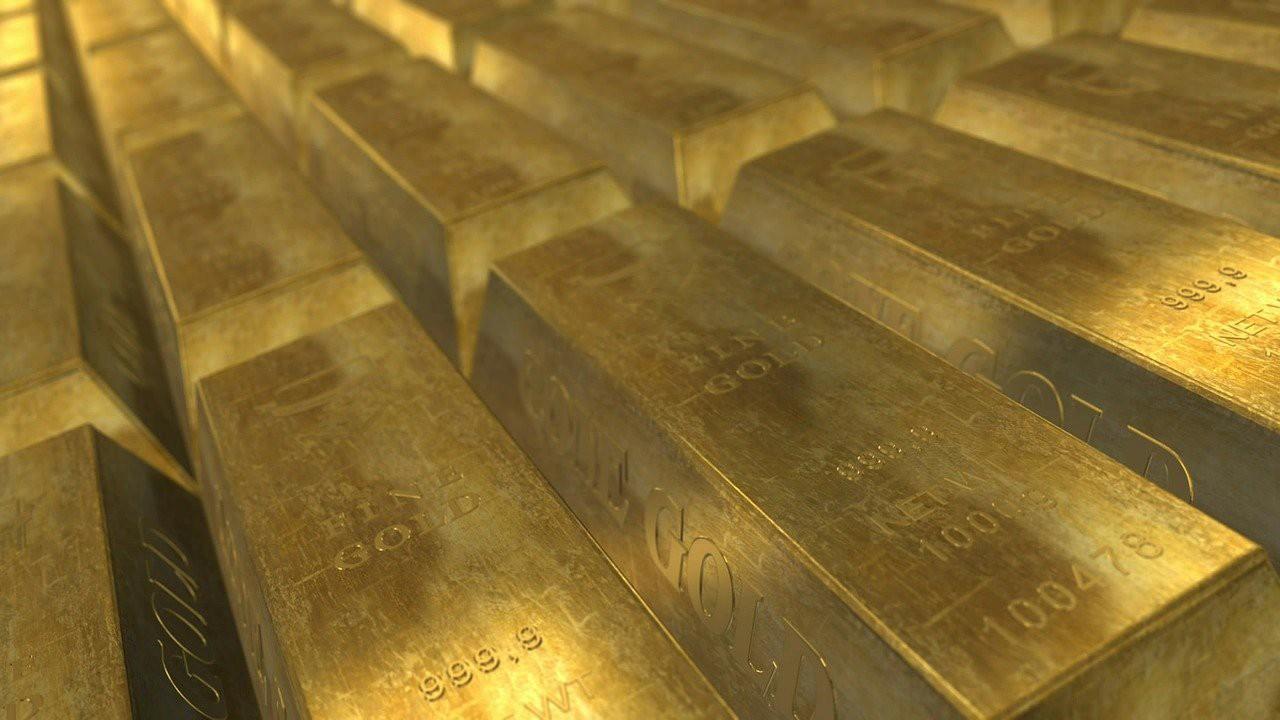 The world's favorite brick. (Image by PublicDomainPictures from Pixabay)


A prolonged period of negative interest rates and a staggering US$13 trillion of negative yield debt has led to central banks pouring into gold.
According to the World Gold Council, central banks bought so much gold in the first half of this year that at this rate, the amount of gold purchased by central banks this year will be on track to reach the highest level since 1971, when the U.S. abandoned the dollar's gold-backing — and that says a lot.
China has been one of the largest buyers of gold, rebalancing its foreign exchange reserves that have been heavily tilted towards U.S. government securities.
And other countries, especially those with tense relations with Washington have been following suit as well, in particular Russia, India and Poland who have all been buying up gold.
According to a survey by American asset management company Invesco, 32% of central bankers said that they intend to buy gold over the coming year, a role reversal for central banks who had up till recently, been net sellers of gold since 2009.
As countries start to eye U.S. treasuries more suspiciously and with few "safe" alternatives to turn to, many central banks are naturally reverting to the age old "as good as gold" adage.
Pension funds, hedge funds and other institutional investors have also been fueling an inflow into the gold market as well.
And the amount of gold held by ETFs reached an all-time high at the end of September, withe the combined purchases of gold by both central banks and ETFs reaching about US$277 billion over the past decade alone.
A New Gold Rush?
Yet all this should come as little surprise as gold prices are highly correlated with a rise in global uncertainty.
The rise in the Economic Policy Uncertainty Index, a barometer of uncertainty published by a group of academics shows that global risks are heightening to unprecedented levels as the U.S.-China trade war continues to weigh on investor sentiment.
Globally, the rise of populism as well as protests in Iraq, Iran, Hong Kong, Libya, France, Peru and Lebanon to name a few, are giving the world an eerie sense of descent into anarchy.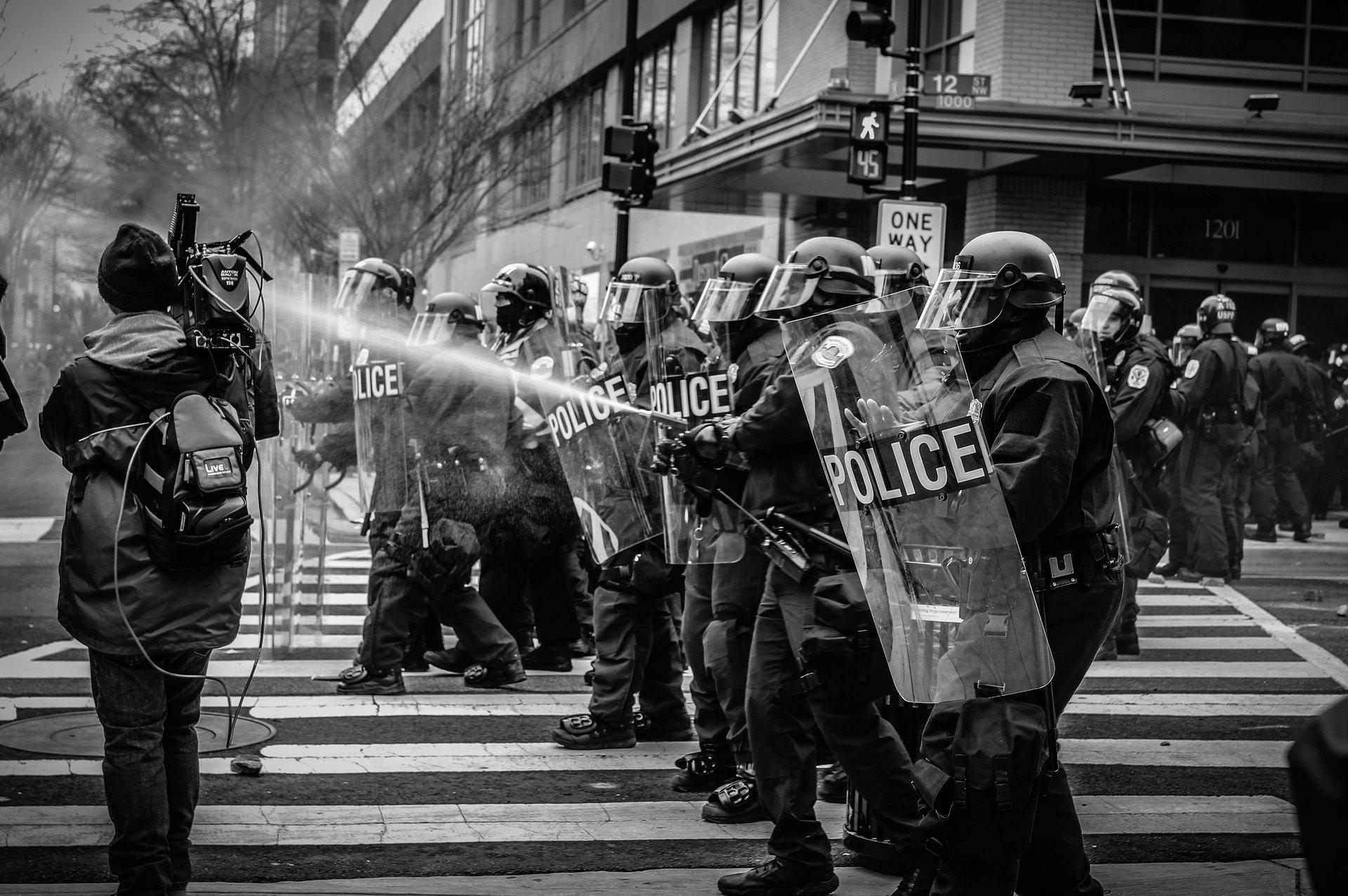 Water gun fight started to get ugly. (Image by StockSnap from Pixabay)


Climate change is resulting in some of the worst natural disasters on record and against this backdrop, it's small wonder that investors are pouring into gold.
And while gold has been criticized as lacking yield or interest payments, that shortcoming has been masked by the unprecedented US$13 trillion in negative yield bonds circulating through the global financial system.
Against this backdrop and with the proven popularity of stablecoins such as Tether, warts and all, cryptocurrency companies are courting a new sort of stablecoin, perhaps one even more reflective of the times — gold-backed stablecoins.
Coining Cryptocurrency Gold
Considering that Bitcoin was meant to be the digital equivalent of gold, it is somewhat ironic that blockchain technology, the plumbing that supports Bitcoin, is being appropriated to support Bitcoin's physical rival, gold.
The last year has seen a surge in the issuance of gold-backed tokens, with even the issuer of the world's favorite stablecoin, Tether, looking to issue Tether Gold before Christmas this year.
According to Tether and Bitfinex CTO Paolo Ardoino, the gold-backed Tether Gold will be backed 100% by bullion reserves, which one will note is exactly what the company said about it's Tether USDT stablecoin — that it would be backed 1 for 1 in dollars — a concept more relative than factual.
In an email to Bloomberg, Ardoino wrote,
"Current macro-finance uncertainty brings the need of traditional instruments to hedge risk of our customers, especially in the crypto-industry."
"Gold has been, historically, an important asset for risk contingency."
Not to be outdone, American firm Paxos debuted Paxos Gold in September and CoinShares Group launched its own gold-backed digital token in October, bringing the number of gold-related digital tokens to over 20.
And many of the same reasons that are drawing investors to physical gold or gold-backed ETFs are also pushing them into gold-backed tokens.
Speaking with Bloomberg, Danny Masters, Chairman of London-based CoinShares says,
"Gold tokens are appealing due to a confluence of events: Weakening real interest rates and weakening national currencies combined with increasing regulatory clarity around non-security tokens and the natural appeal of gold to investors."
But unlike physical gold, or even gold ETFs, crypto-gold is far easier to trade and to store.
Plus given the largely unregulated nature of the cryptocurrency industry, makes gold-backed tokens an attractive proposition for clients courting the privacy of cryptocurrency melded with the stability and value of gold.
The value is not in the metal. (Image by MichaelWuensch from Pixabay)
To be sure, this isn't the first attempt to digitize gold, nor is it likely to be the last.
Almost a decade ago, e-gold saw millions of investors buying the currency online before it was ultimately suspended under a barrage of legal issues.
And as trading volumes across cryptocurrency exchanges falls, many are hoping that gold-backed digital tokens will excite new trading activity and help to beef up the lackluster liquidity of the past few months.
Whether or not those hopes will play out remain to be seen, but one thing is certain, macroeconomic factors are favoring a move into tokens backed by physical assets, of which gold may just be the tip of the iceberg.