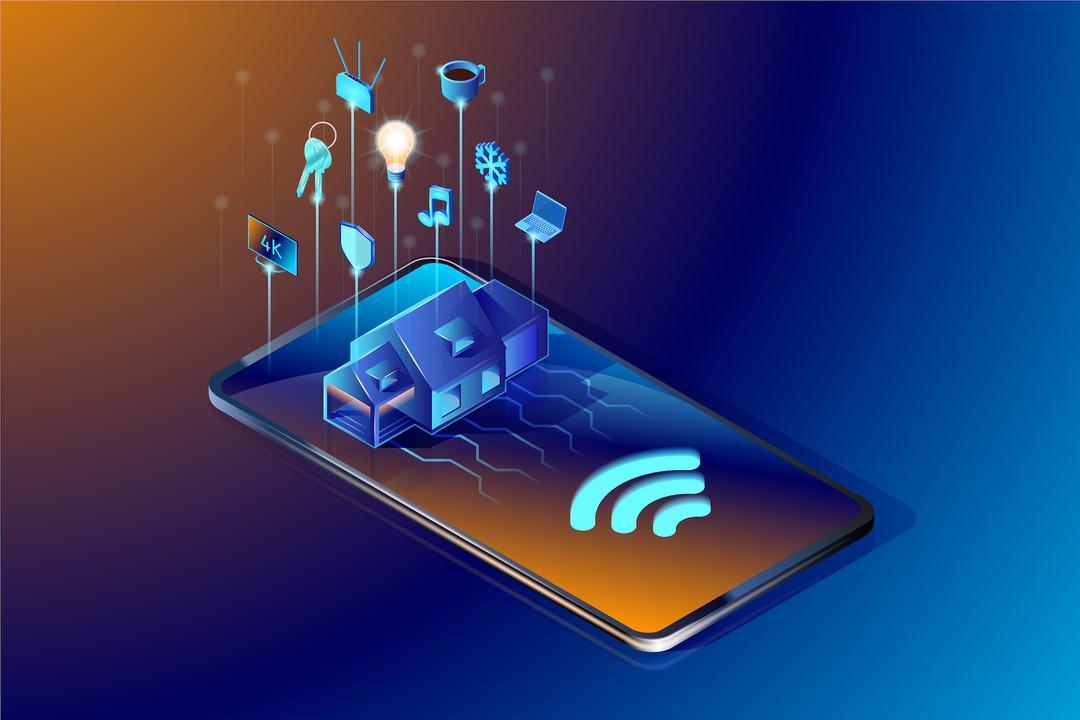 Many people and organizations, especially environmental experts and governments, are worried about the effects of pollution and climate change. As a result, these entities are planning the use of modern technologies such as artificial intelligence (AI), blockchain, and IoT to combat climate change.
Climate change is among the biggest global issues of the 21st century. Although caused by humans, it impacts every living creature on the planet. For instance, Australia recently reported the first ever extinction of a mammal due to human-induced climate change. Such effects can become a reality for various living beings across the globe. Hence, environmental experts are concerned about the adverse effects of climate change. Celebrities like Leonardo DiCaprio, Meryl Streep, Ben Affleck, and Channing Tatum are consistently trying to raise awareness about climate change and protect the environment.
Elon Musk has been using modern technologies and alternative methods to develop environmentally conscious technology like electric cars. His principles can be applied by several organizations to contribute to the battle against climate change. Organizations can deploy modern technologies such as AI, blockchain, big data, and IoT to combat climate change. For this purpose, advanced applications based on modern technologies can be used to track carbon emissions and energy consumption. With the help of these modern technologies, people and organizations can generate strategies to combat pollution and climate change.
Utilizing Modern Technologies to Save the Environment
Governments, private organizations, and people can utilize the following modern technologies to reduce the effect of climate change:
Artificial Intelligence
Calculating the impact of climate change based on the available data can be complicated. Various climate models can produce different predictions as the data is often broken down into several parts, different pairings of processes and systems, and varied temporal and spatial scales. Generally, climate change reports collect multiple models and calculate their average. In this approach, equal importance is given to each climate model. Alternatively, AI can help identify models that are more reliable by giving additional weight to models that provide more accurate predictions. Climate models that perform poorly are autonomously given less significance by the AI system. Through this approach, climate change reports will become more precise.
Natural disasters like hurricanes severely affect human life and vegetation in forests. The US has witnessed several dangerous hurricanes over the years. Such hurricanes can reduce the population of various tree species in the forests. After such incidents, government bodies and forest officials need to calculate how many trees have been affected. For this purpose, forest officials can utilize machine learning to analyze collected data and recognize which species are affected the most and which are capable of withstanding strong winds. Additionally, forest authorities can capture images via drones and satellites that can be sorted and analyzed using AI. Using this data, the authorities can develop afforestation strategies and monitor their effects by mapping images.
Tech giants like Microsoft have introduced the AI for Earth program that has committed $50 million for developing and testing new AI applications to protect the environment. The program has awarded 35 grants to more than ten countries for climate and water conservation and biodiversity and agricultural improvement. Programs like these will give rise to commercial projects that can fight climate change. Organizations can implement their own AI-based programs to battle climate change.
Blockchain
The promising potential of blockchain can be witnessed at its best in the financial sector. Likewise, the implementation of blockchain can also help in conserving the environment and combating climate change. The United Nations is utilizing blockchain technology by launching the Climate Chain Coalition to research and develop innovative use cases. One of the use cases can be carbon emissions trading. Blockchain can offer a decentralized platform for carbon asset transactions. With a distributed platform, organizations can record carbon emissions with complete transparency. Businesses that reduce their carbon emissions significantly can sell extra carbon credits to other organizations. With this approach, blockchain can incentivize the reduction of carbon emissions in a transparent manner.
Several rooftop solar owners may generate surplus power that can be sold. Currently, rooftop solar owners do not have a platform to sell surplus power. Blockchain technology can help in the development of a decentralized medium for selling surplus power. With this approach, the utilization of solar power can be effectively increased. Additionally, blockchain can also help create a platform for crowdfunding and peer-to-peer financing of climate action projects.
Monitoring different types of waste across several locations can be a complicated task. Usually, all trash is sorted and monitored by different government organizations and the collected data is obtained for waste monitoring. Alternatively, government organizations can create different blocks for various locations to aggregate data on numerous types of waste in real-time. Also, blockchain technology can be used to incentivize plastic recycling programs. Governments can set up recycling spots at different locations and reward citizens with digital tokens.
Deploying IoT to Combat Climate Change
Technologies such as AI and blockchain can help minimize the effect of climate change. But, leveraging IoT to combat climate change will help address climate issues with much greater efficacy.
Monitoring Carbon Emissions
Several non-profit organizations are trying to push the concept of net zero carbon. For this purpose, organizations can install IoT sensors in their building to monitor carbon emissions. Similar IoT sensors can also monitor energy consumption, utilization of renewable energy, and waste generation. Governments and non-profit organizations can precisely measure carbon emissions, waste generation, and utilization of power across several organizations using IoT to combat climate change. Also, governments can identify the organizations that are responsible for high levels of carbon emission and develop strategies to reduce emissions. Governments can also create policies for carbon compliance to regulate carbon emissions and ensure the collection of precise data about carbon emissions. Such applications will enable governments to effectively implement IoT to combat climate change.
Reducing Traffic
Traffic is a major issue in urban areas and spending long periods of time in congestions can lead to higher levels of pollution. A typical vehicle emits an average of 4.6 metric tons of carbon dioxide every year. Hence, government organizations are exploring different solutions to reduce traffic. For this purpose, governments can install IoT sensors in traffic lights to monitor the flow of traffic. For instance, smart cities can implement IoT sensors to synchronize traffic lights for reducing congestions. Such IoT sensors can also collect large volumes of traffic data in real-time for analysis. Using the generated analytics, governments can obtain insights such as the number of vehicles using different routes and traffic conditions during rush hours. Governments can design effective strategies to reduce traffic with the help of analytics. With this approach, governments can reduce the emission of greenhouse gases using IoT to combat climate change. Also, IoT sensors such as beacons can monitor parking spaces and guide drivers to empty parking spots.
Controlling Wildfires and Deforestation
A recent wildfire incident in California damaged almost 9,300 acres of land in Yosemite National Park. Such wildfires can destroy the population of trees and cause high levels of pollution. Forest authorities can utilize technologies such as IoT to combat climate change by preventing wildfires. Forest authorities can attach IoT sensors to various trees that can alert them in case of a wildfire. With the help of IoT, forest authorities can quickly execute mitigation strategies to reduce the impact of wildfires. Additionally, forest authorities can detect illegal logging activities in deforestation-prone areas using IoT sensors. By leveraging IoT to combat climate change, forest authorities can effectively monitor forests and reduce deforestation.
Tech organizations can offer IoT environmental sensors as a service to various other organizations and smart cities. Thus, these tech companies can help create a nationwide or global environmental sensor network using IoT to combat climate change. The global network can store vital data on pollution and carbon emissions. Using this network, governments and non-profit organizations can monitor the causes of climate change on a global level and create strategies to eliminate the responsible factors.