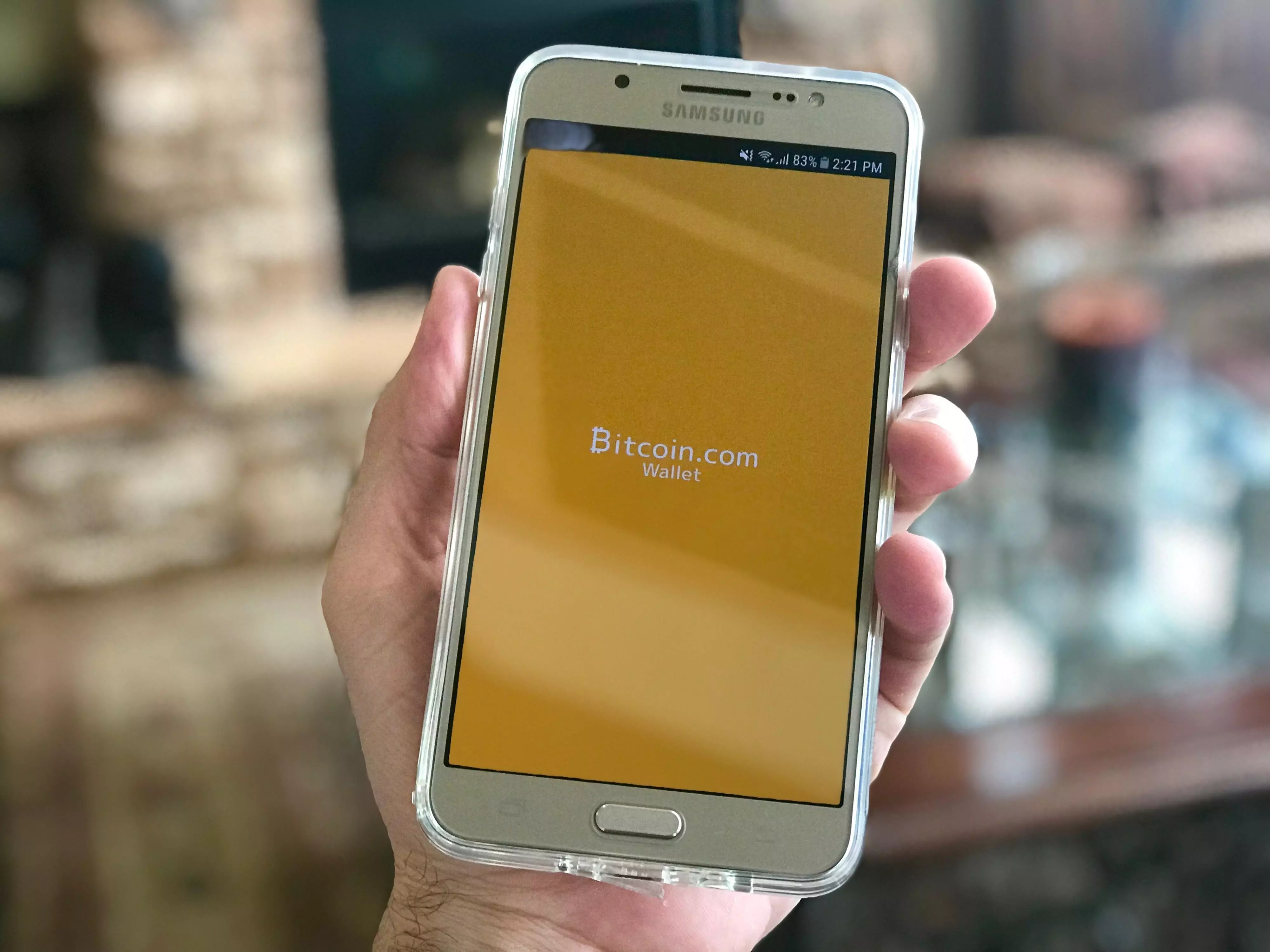 Tether may or may not be backed by dollars, but nobody seems to care anymore.
John Wilson was hot and there was no escaping the heat. It didn't matter if you stood up, it didn't matter if you sat down. Like a rabid dog, hounding your every movement, the heat was just one step away from finishing you off.
It didn't matter how much water you drank, you were always dehydrated. Sweat covered you when you lay in your cot, sweat smothered you when you were out in the yard and sweat shrouded you when you were in the dining room.
Sweat. That was the one inescapable prison within a prison.
To say that Wilson had a troubled childhood was like saying Charles Manson had some minor mental health issues.
Living under the whip of an abusive, alcoholic father, Wilson had run away from home four times by the age of 10. By 14 he had been in and out of foster homes so many times that he didn't even bother to unpack each time he arrived at his new digs.
By 16, he had already been in and out of juvenile detention so many times that the wardens didn't even bother to ask him what he was in for anymore.
And by the age of 20, had spent the better part of his life in some form of incarceration or other till the point where he knew no other life.
And one of the peculiarities of being in and out of prison so often is that over time, you start to lose track of what holds value.
Because in the joint, cigarettes are currency. Phone time is currency. Bread is currency. Things that the outside world take for granted, become the lifeblood that lubricates a vast underground economy behind layers of armed guards, watchtowers and steel bars.
So during the brief moments when Wilson was not staring at the four walls of his cell, when an old friend offered him a cigarette on the street corner, his immediate reflex was to put it in his pocket instead of light it up.
Because what value is depends on who you're asking that question to and where they are.
Paying in Cryptocurrencies
So while the New York Attorney General's office may be pursuing its allegations of fraud against Bitfinex, the company whose owners also own and issue the world's favorite stablecoin, Tether, that is supposedly tied to U.S. dollars — the rest of the cryptocurrency world have shrugged off the allegations and added to Tether's use.
And it's not just Tether that has seen a spike in usage.
While you wouldn't expect someone to pay for a meal in gold bullion, that seems to be precisely what people with the digital equivalent are doing.
According to Chainalysis, in the first 7 months of this year, the amount of cryptocurrency sent to 16 merchant service providers, including BitPay rose some 65%.
And although Bitcoin more than doubled during the same period, it still accounted for almost 90% of all these transactions despite the fact that in the past, steep price jumps in the bellwether cryptocurrency saw sharp declines in its use as a spendable currency.
Bitcoin as a spendable cryptocurrency may yet see an even greater boost as the Intercontinental Exchange, owner of Bakkt, the platform responsible for delivering the world's first physically-backed Bitcoin futures contracts, has started testing its consumer app for cryptocurrencies with Starbucks and is set to roll out the application within the first half of 2020.
Cryptocurrency payment processors such as BitPay and other payment processing companies are also adding payment support for a wider range of cryptocurrencies which has the potential to boost cryptocurrency-based commerce.
BitPay, which claims to process more than US$1 billion worth of cryptocurrency annually, anticipates continued growth in that amount and has added Bitcoin Cash, Ether as well as XRP (Ripple) to its repertoire.
And while the amount of cryptocurrency used in commerce today remains a fraction of mainstream payment methods, growth has been at a breakneck pace.
At the start of this year, on average US$3 million worth of cryptocurrencies were used per day for payments, by July, that figure had almost doubled to US$5.5 million.
Although inconvenience has been cited as a major stumbling block to greater adoption of cryptocurrencies for payments, there are scores of companies working to improve the speed and volume of transactions that can be processed.
Transaction confirmation on the Bitcoin network for instance can take up to an hour at times, but non-profits like the Lightning Network are working hard to reduce those times offchain. At a recent Lightning Network meetup in San Francisco, talk of going from 7 to 7,000 transactions per second were slowly but surely coming to fruition.
Tethered to The Times
But where the greatest use of cryptocurrencies for payments has been seen has been the digital dollar — Tether.
Despite the controversy surrounding Tether, many new initial coin offering (ICO) projects choose to pair their listing with the stablecoin, because it's easy for investors and traders to value their investments without having to do mental gymnastics.
Tether's use in commerce especially has skyrocketed in the first seven months of this year, jumping five-fold and accounting for 9% of all cryptocurrency-based commerce, according to research from Chainalysis.
And while the crypto Twitterverse is alight with allegations over Tether's manipulation of Bitcoin's price, with equally fervent supporters rushing to defend the stablecoin, it has quietly become a popular way to pay for goods and services.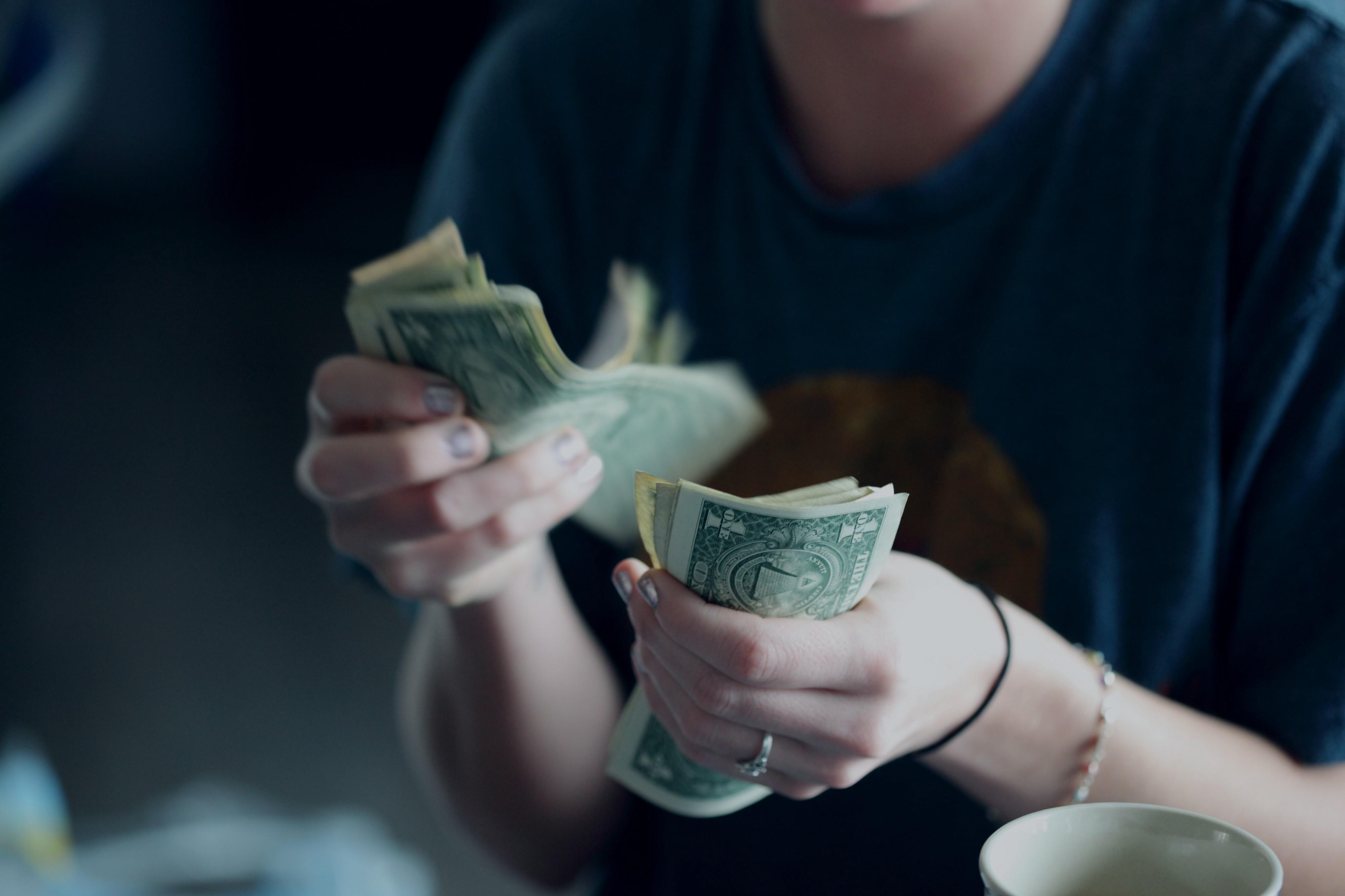 One reason of course is its ease of use.
Till date, the Federal Reserve has yet to issue a digital dollar or its equivalent.
Whereas China has the ubiquitous WeChat Pay and Alipay which can be used not just to pay merchants, but between peers as well, there is no such equivalent application in the United States.
At sites like CoinPayments.net, one of the largest processors of cryptocurrency payments, Tether accounts for as much as 1 in 3 of transactions, an increase of 30 times what it was from a year ago, based on data from the Cayman Islands-based firm.
CoinPayments.net claims to work with no fewer than 2.4 million vendors.
Over at B2BinPay, Tether now makes up a fifth of all transactions originating from both customers and merchants, compared to less than a tenth a year ago, according to Ievgen Iugrinov, a product manager for the Moscow-based company.
And this perhaps may be why Facebook founder and CEO Mark Zuckerberg's warnings that the U.S. is being left behind when it comes to digital currencies may not be strictly linked to self interest in launching Facebook's own cryptocurrency Libra.
Private Solutions Fill Public Spaces
There is clearly a demand for a digital dollar, or at least the convenience of one and supposedly, Libra was intended to be that digital dollar.
The same driving forces that made Tether so popular with cryptocurrency traders when it arrived on the scene in 2017 is now driving its use as a medium of exchange today — its stability.
Because Tether is tied at a one-to-one ratio with the dollar, it effectively works as a reserve of cryptocurrency that can very quickly and seamlessly be swapped out for other cryptocurrencies when needed.
As Tether is already pegged to the dollar, there's no need to struggle with cumbersome fiat-cryptocurrency on and off ramps and Tether is increasingly being accepted by merchants.
Cryptocurrency store directory Cryptowerk currently lists 265 companies that accept Tether for direct payment, a number that is increasing steadily.
Speaking to Bloomberg, Sean Mackay, operations head at CoinPayments.net noted,
"Merchants used to accept Bitcoin, Ethereum, Ripple and convert it into Tether in order to hedge against the volatility."
"Now we are seeing the payments just being done directly in Tether."
And while some may be tempted to believe that Tether's use is coming at the expense of Bitcoin and Ether, that would be a mistaken assumption.
To begin with, Bitcoin has generally been viewed more as a store of value than a medium of exchange and Ether serves the role of the resource which commands usage of the Ethereum protocol's smart contract system and as a conduit for ICOs — they may be called crypto "currencies", but that may be more a misfortune of nomenclature then reflective of their value proposition.
The recent surge in Bitcoin's dollar value may have made some holders ("hodlers" if you must) of the cryptocurrency somewhat reticent to start spending their recently regained wealth, but it has also pushed others to spend while the value is high.
Cash for the Uncashables
One area where Tether has gained real traction is among merchants who till now have struggled to gain access to credit card processing fees, or who would rather avoid high card processing fees, including adult stores, online gambling sites, and vape and cannabis shops.
Take Toronto's Green Earth Robotics for instance, which sells sex dolls, where Bitcoin, Ether and Tether are the three most popular cryptocurrency payment methods.
According to the company's co-owner Michael Chrzan,
"Tether, it's started catching up."
"Since their community is growing, we believe it will expand in time. When the community is growing, they start using the coin."
But Tether isn't without its controversies.
Tether's parent companies are being sued by the New York Attorney General for allegedly trying to hide loses of over US$850 million in co-mingled client and corporate funds.
But to be fair, Tether itself may have been the victim of a lack of banking services, which may have led to this outcome.
Either way, Tether and its backers have vigorously denied these allegations.
Then there's the once-touted one-to-one backing of a dollar behind each Tether which no longer seems to be the case.
In a court filing earlier this year, Tether revealed that only 74% of Tethers are covered by cash and short term securities and absent an independent audit, users of Tether are going to have to take its owners on their word.
And if Tether is indeed not "fully covered" and are akin to bank accounts where a simultaneous withdrawal of all deposits would precede a run on the bank, traders and users of the stablecoin seem content to play a game of "Pass the Parcel."
Which is why most traders don't hold on to large deposits of Tether at any point in time and why those who have it are quick to spend it on goods and services and even other cryptocurrencies which at least have the blockchain to back them.
Eventually though, the accumulation of risk of Tether failing starts to concentrate on the merchants who accept it for goods and services and who store large quantities of it.
But then ultimately, what a currency is depends on who you're asking and where they are. By that measure, is a Tether so far different from a cigarette?