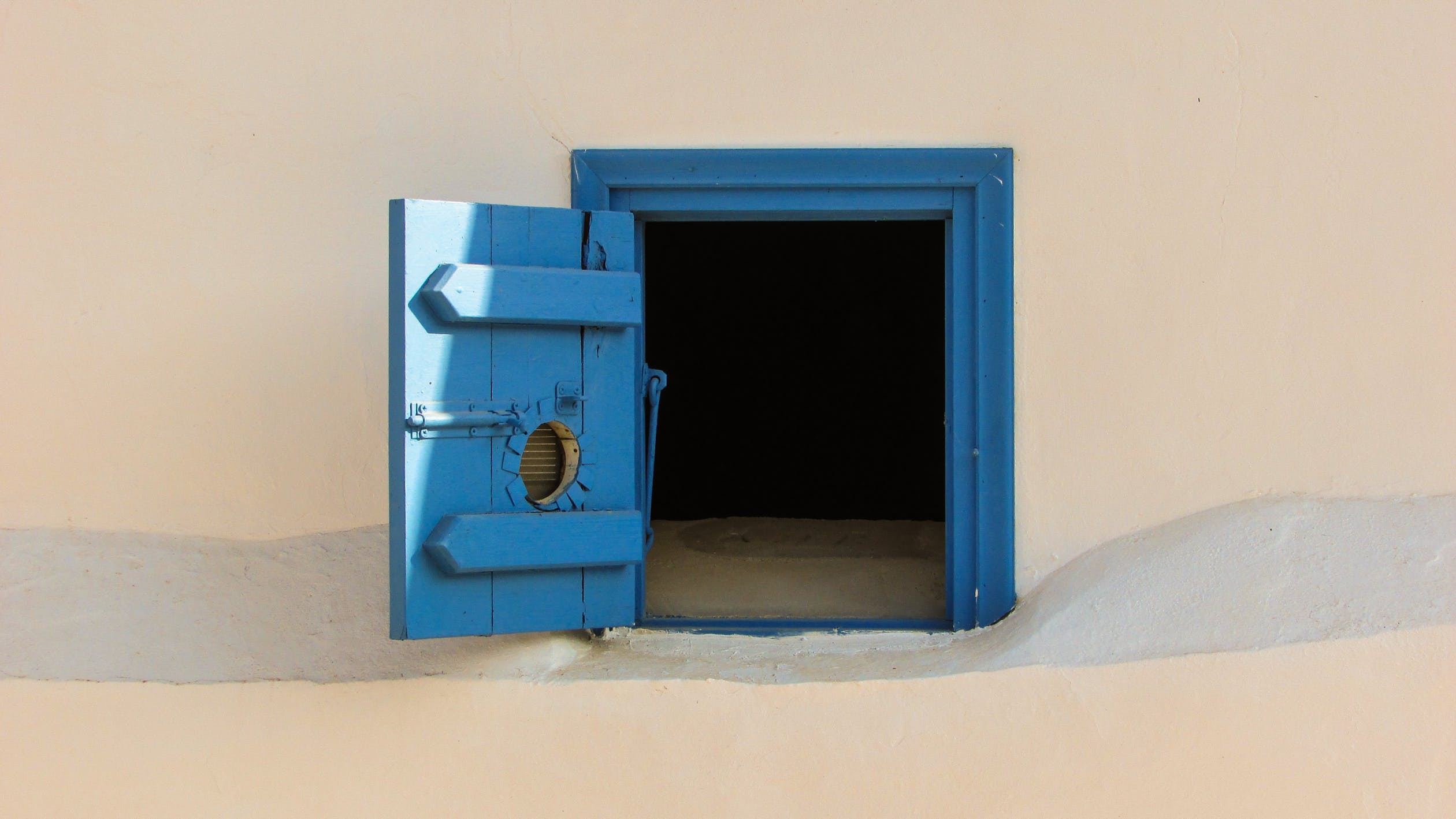 With a resurgence in the price of cryptocurrencies this year, institutional investors and finance professionals are riding a wave of renewed interest in the nascent digital assets as an opportunity to reinvent themselves.
Anthony Chang bites hard on the tip of his glasses. A nervous tick he developed since he first started needing to wear spectacles, Chang grinds down hard on his eyewear when he's particularly stressed.
And today is one of those days.
The quarterly close is coming and Chang is behind on preparing the accounts for an Australian-listed company that would have needed them yesterday.
Chang does not deal well with stress.
And it's not that he's inefficient. A hard worker, Chang is distinguished in his accounting firm in Sydney, Australia, for being indistinguishable.
Quiet and soft-spoken when spoken to, Chang has a strong reputation as a reliable accountant who apart from having emigrated from somewhere in Southeast Asia (was it Singapore?) to Sydney, has no notable back story, or at least not one for which his tee-totaling co-workers are want to note.
Chang is seldom behind on his work — he makes it a point to never come under pressure or stress — but because of a series of peculiar transactions made by the firm in question, he's having difficulty auditing his client's accounts for that quarter and reconciling the financial statements.
"Stay calm," he repeats to himself.
"It's no big deal. Just stay calm."
But Chang can't help it. Despite the 50-degree weather outside, beads of sweat are collecting on Chang's forehead, at the precipice of recently receding hairline.
While not quite at risk of turning green and into the Incredible Sulk, whenever Chang gets stressed, his mind immediately drifts back to what his life could have been like in Singapore, if not for that one moment of indiscretion.
When Chang was serving as an officer as part of his compulsory military service in Singapore, his military portfolio required him to report directly to high-ranking officers in the army.
As his workload and stress grew, Chang found himself wandering the many shopping malls dotted across the island nation to blow off some steam after work.
On one ill-fated evening, Chang walked into a bookstore to browse his favorite manga comics, when he noticed a high school girl in her school uniform looking at some of the glossy magazines on the rack.
His mind started to drift to when he too was in high school and silently lusting after his classmate, whose slight frame belied the pertness in other areas of her person.
And before Chang knew what he was doing, he became alerted to screaming and the firm hand of a security guard on his arm.
Whilst drifting between bouts of stress and sexual fantasy, Chang had somehow lost sight (and control) of his conscious self and had somehow outraged the modesty of the innocent high school girl who was just trying to keep herself abreast (no pun intended) of the latest teen trends.
When security officers grabbed him, his hand was still reaching out to grab her (in regions which are impolite to mention).
So despite having gone to all the "right" schools and having been accepted to all the "right" colleges, this mark, this scar, this stain, would forever blemish Chang's otherwise spotless record, which in a city (state / country) as small as Singapore could only really mean one thing — packing up and relocating elsewhere to start afresh.
In Chang's case that was Australia.
And this migrant's tale perhaps forms the basis of a somewhat convoluted analogy to the legions of finance professionals trickling into the cryptocurrency space, for an opportunity to start afresh.
Like the early migrants to the United States, these professionals are trickling in for a variety of reasons, for-profit, for prospects and for potentially remaking themselves into someone else.
Bitcoin's Back for Good?
Bankers such as Jamie Dimon of JPMorgan Chase derided it, saying that he essentially did not "give a shit" about Bitcoin at a conference in October last year and with the bellwether cryptocurrency tumbling some 80% last year versus the dollar, it's no surprise that Dimon and many others thought that the cryptocurrency bubble was well and truly deflated, never to rise again.
Goldman Sachs went quiet on plans to open a digital asset trading desk and even Blythe Masters, former CEO of Digital Asset Holdings, one of the pioneers of investments in the nascent sector also quietly bowed out of the cryptocurrency space.
To the unbelieving and uninitiated, 2018 was a year to convert your Trezors into overpriced thumb drives and to say a solemn goodbye to cryptocurrencies forever.
But then something happened in 2019.
Whether it's due to the U.S.-China trade war, ongoing tensions in the Middle East, persistently low-interest rates or riots in Hong Kong, Bitcoin, and other cryptocurrencies have been soaring since the early part of this year and titans of the financial services industry are looking into the space again to try and decipher whether the cryptocurrency crash of 2018 was precisely that or simply a speed bump.
Since the first quarter of 2019, a slew of traditional financial services firms have thrown their hats into the ring.
Sauce for the Goose is Sauce for Everything
Flow Traders, an Amsterdam-based and publicly-listed trading firm that specializes in exchange-traded products announced in April that it was adding cryptocurrencies to its slew of products.
And just two months ago, a group of 50 companies, including two high-frequency trading outfits, Jump Trading and DRW, as well as Mike Novogratz's Galaxy Digital, a cryptocurrency merchant bank of sorts, formed a group to develop a "deep, efficient and secure" market for cryptocurrencies.
Speaking to the Financial Times, former Morgan Stanley and Standard Chartered banker Marcus Swanepoel, now CEO of Luno, a cryptocurrency firm said,
"Over the past two years we have seen evidence building that Bitcoin is an uncorrelated asset class and it makes sense to add it to portfolios."
Uncorrelated perhaps, although there is some suggestion that given the recent lockstep rise of Bitcoin and gold, the two may be more closely correlated than initially thought.
But primarily, Bitcoin is an unconstrained asset, not being tied to anything else other than what its purchasers, users and speculators make of it.
Bitcoin can be anything, everything and nothing — all at once.
And because Bitcoin can be everything, anything and nothing, the quintessential digital asset is particularly ephemeral and it's price, the function of competing narratives.
Because of its unconstrained nature, Bitcoin's recent rise has been attributed to as many reasons as there are opinion makers.
Bitcoin is Surging Ahead Because?
Bitcoin bulls suggest that Facebook's recent announcement that it will launch its new digital currency next year, Libra, as one reason to explain the corresponding rise in Bitcoin.
Others suggest that JPMorgan's own cryptocurrency, which was launched several months earlier, creatively named "JPM Coin" is another reason — because if the biggest Bitcoin and cryptocurrency skeptics can launch their own versions — perhaps the original is not as valueless as the critics would have us believe.
Yet another theory is that a sharp turn in U.S. monetary policy has seen Bitcoin's rise — yet the dollar has continued to rise as well, which suggests that demand for Bitcoin is even stronger than measured in dollar terms.
Another possible reason is that the riots in Hong Kong have made wealthy Chinese jittery about leaving their money in what was once viewed as a safe haven, out of the reach of the long arm of Beijing. These Chinese are now looking to move their billions offshore and what better way to beat Beijing than by Bitcoin?
Then there have been the dovish sentiments emanating from the European Central Bank and the Bank of Japan, signalling that negative-yielding bonds from the likes of Germany and Japan are likely to persist for the foreseeable future, despite an already staggering US$12.7 trillion worth of negative-yielding debt swishing about in the financial world. Against that backdrop, zero-yield assets such as gold and Bitcoin seem somewhat appealing.
Speaking with the Financial Times, David Mercer, CEO of LMAX Exchange, a currency trading platform which started offering cryptocurrency trading last year said,
"There is a lot of demand coming from Asia and Japan where Bitcoin represents a wave of hope against a deflationary monetary environment. It's become a safe haven of the digital space."
According to Mercer, LMAX Exchange does about US$400 million a day worth of cryptocurrency trading and demand for cryptocurrencies is no longer exclusively tied to retail investors.
Mercer reveals that six of the largest high-frequency traders on LMAX Exchange's fiat-currency platform are also active in the cryptocurrency market as well, attracted into the space by the fat spreads and increasing volumes.
But much of the institutional interest in cryptocurrencies remains in the shadows, or on "offchain" to use the nomenclature of the industry.
Can I Tell You A Secret?
A head of electronic trading at a large U.S. bank said traders would jump at the chance to trade cryptocurrencies, given the relatively small size of the market (US$280 billion at last glance) and the ample opportunities for profit.
The same way that the Silicon Valley drew in some of the best software engineers and developers away from Wall Street, the cryptocurrency industry is drawing in the best and brightest away from Wall Street as well.
According to Jan Strømme, a veteran foreign exchange trader who set up cryptocurrency-focused trading firm Alphaplate in August last year, young programmers and quantitative traders are ditching careers at banks to work at cryptocurrency-focused companies, at a time when interest from institutional traders is rising.
And it's not just the traders and software developers who are crossing over.
Many other professionals which provide ancillary services for the financial services industry are making the move as well.
Graham Rodford, founder and CEO of Archax, which provides a platform for cryptocurrency trading, started trading Bitcoin six years ago as a side project from his day job as head of compliance at Omni Partners, a London-based hedge fund.
Rodford is betting that in the future, hedge funds will do their fundraising through platforms such as Archax and trade in all asset classes, including stocks and bonds, in digital form.
Speaking with the Financial Times, Rodford said,
"We have come a long way in terms of the market structure already with skilled professional from the traditional world moving into this new emerging world and bringing with them a wealth of experience."
According to Luno's Swanepoel, the world is slowly moving towards a new monetary system and believes his firm will soon be competing with the biggest banks as the underpinnings of the financial system undergo a radical shift,
"The holy grail of the internet is to be able to move value peer-to-peer safely and securely and we can do this now with blockchain technology."
"We just don't yet know if it's money or bitcoin or something else we should be moving around."
Swanepoel's opinion is echoed by LMAX Exchange's Mercer,
"Today the most efficient way to move money to Australia is to get on a plane
and fly there with a suitcase."
"This is clearly not going to last if you believe in blockchain technology."
Institutional Baggage
Yet one major hurdle in the "institutionalization" of cryptocurrency markets is the tendency of legacy professionals to bring across much of the legacy baggage which decreases operational efficiency and increases operational costs when it comes to transactions.
While there is no doubt a role for custodians, fund administrators, auditors and legal professionals in the cryptocurrency space, these are functions which could be eliminated or at the very least have their costs substantially reduced, through the use of blockchain technology and the savings gathered from these hitherto indispensable functions served, passed on to clients and customers.
Custodians could simply act as gatekeepers for cryptocurrency assets, for clients who are unable or unwilling to bear the expense of self-custody and the records of ownership made available on pseudonymous blockchains.
Audit requirements could be dramatically scaled down as funds place their asset transactions, returns and profit information on permissioned public or client-only accessible blockchains which are self-updating and immutable.
While there will still be a need for legal professionals (not because I am one, but just because), smart contracts could help in a variety of highly standardized derivative contract execution, dramatically cutting costs and leaving legal professionals to provide higher valued-added work to the ecosystem.
And there is a growing sense that given time, advancements and adaptation in the cryptocurrency space will work towards melding the very best practices from the financial services industry with blockchain technology to reduce the friction in the financial markets.
To date, almost every major industry has been disrupted by technology. From the way we view transportation, to temporary accommodation. How we communicate, the way we receive our news and everything in between, all of it has been disrupted by technology.
Yet somehow the financial services and banking sector have resisted disruption. Even today, there are some banks which use Fortran, an archaic and ancient programming language, for some of their back-office processes.
Because of the need for a trusted third party, financial institutions have been able to avoid evolution and have continued to persist in a protected bubble, until now.
But blockchains and cryptocurrencies were designed to eliminate the trusted intermediary.
Cryptocurrencies and blockchain technology may be the final nail in the coffin for the complacency in the financial services industry.