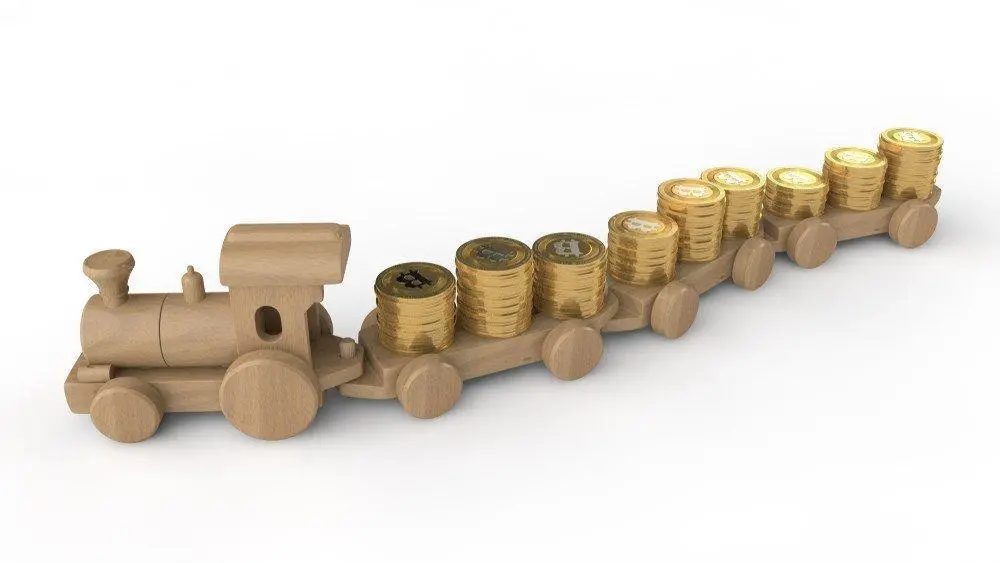 Crypto tickets will replace e-tickets, and smart contracts will automate cargo billing and ease identity verification while traveling. Mind you, blockchain in rail travel will do wonders!
Russian railways plan to adopt this amazing technology - the blockchain - for delivering the best possible service to their passengers while also reducing the expenditure on logistics. Cheap transportation, secure payment environment, and enhanced passenger safety were on prime focus while adopting blockchain in rail travel. The Russian railway firm RZD ranks third in the world already. The firm's decision to include blockchain in rail travel may, in all likelihood, help the firm boost its position. But it's not just Russia that's experimenting with blockchain. Thailand too is an active emerging participant in the field of blockchain application. The state is investing a lot of its capital to bring in the angle of new-age technologies, where leveraging blockchain for their railways is one such area. Furthermore, AEON and IBM are developing blockchain-based rail payment systems for people and companies in Asia. Though countries are in the pilot experimenting phase, they have complete trust in the technology, which is clear from their announcements. Taking into account the degree of excitement for blockchain in railways across the world, it feels like the hype for the technology is real. But, what's so incredible about blockchain? We saw countries capitalizing on blockchain, is the technology so unique? If yes, then what makes it exceptional? And, how will it transform the current railway system?
The Tedious Traditional Ticketing System
We were thinking, what reasons could possibly have dragged these countries (Russia and Thailand and others interested in blockchain) to think of blockchain as a solution to the challenges faced by public sector enterprises, like the railways. Remember those times when we had to visit the ticket window at railway stations for buying tickets? That was so stressful and time-consuming, right?
Then came the Internet, which allowed us to sit back and make bookings comfortably from anywhere in the world. The emergence of the Internet gave birth to online transactions and communication. The Internet offered us the opportunity to cut down costs on traveling. But have you ever given a thought to how much money we spend on 'processing fees' while transacting online? Besides, hackers are constantly on the looking out for our confidential information when we make transactions online.
While making payments online, we share confidential information, like our credit card number, giving little or no thought to the fact that a hacker may be waiting impatiently to steal this information. It was pain points like these that probably compelled countries like Russia and Thailand to take a step towards the innovation of their ticketing system for railways.
Say Hello to Blockchain in Rail Travel
Before we go forward and discuss the use of crypto tickets, let's first try and understand what has led to the hype around cryptos tickets. The answer is – its underlying technology. Yes, you got it right - it's blockchain!
Blockchain is paving the way for a revolution in the world of online transactions, of any kind. Blockchain, in simple words, offers a decentralized ledger that stores real-time information on a blockchain network post identity verification of the sender. As there is no central authority to control the transactions between the buyers and senders, the need to expend resources on maintaining a third-party verifier is eliminated. If 'A' wants to send something to 'B,' then 'A' will have to enter the validation code, confirm that it's his or her, and then he or she is allowed to send the message/money/cryptocurrencies to 'B'.
As the technology includes strong encryption algorithms, fraudsters cannot easily break the code, which makes blockchain 'one of the best technologies' available today to fight cybersecurity threats. So, buying train tickets with cryptocurrencies will get hackers out of the picture. Not only hackers, but also the money wasted on 'Internet handling fees' could be saved with cryptocurrencies. Incredible, right? Now that's what makes blockchain so special.
Demystifying the Potential of Cryptocurrencies and Blockchain in Rail Travel
So far, we've unleashed how cryptocurrencies will usher in new opportunities for train travelers, but the crypto payment methods have a lot more potential, which goes beyond the travel industry. Other than railways, crypto tickets will play a significant role in booking air tickets or movie tickets too. Another important domain where the crypto-payment method will bring about transformation is event ticketing.
Cryptocurrencies will play a prominent role in event ticketing, setting a platform for buying and selling event tickets in a highly secure way. Hence, with the help of crypto payment methods, the risks around bots, scalpers, hackers, and other such unauthorized ticket resellers will get eliminated. To add to this, smart contracts will also terminate the bulk buying of tickets by bots to leading to the sale of tickets in black.
Furthermore, blockchain can act as a game-changer in the transportation of cargo containers. With IoT sensors attached to cargo containers, the concerned firms can collect real-time information on the condition of cargo goods and the location of the train moving the cargo. The received data can then be recorded on a blockchain, which cannot be altered by anyone thereafter. Every stakeholder having access to the network can view the history of the freight, thereby overcoming any lack of transparency issue. Also, with the help of smart contracts, railway firms can automate the billing of the cargo consignment once delivered successfully. This would cut off the middlemen, thereby increasing efficiency, enhancing transparency, and reducing capital investment.
Not only the railway department, but also the passengers will get to enjoy the full potential of blockchain. We all are well-versed with the document verification process involved in traveling. The process is time-consuming, annoying, and at the same time, tiring as we go through the same process at almost every gate before departure and after arrival. And if we forget to carry our identification documents, then that might lead to another set of issues altogether. Imagine how stress-free and happy our journey would be if the railway authorities do away with this process completely, while not compromising on our safety. How? Blockchain. Once KYC is done on a blockchain-based app, travelers will not be verified again at the railway station, if they book the tickets using the same app.
A few decades ago, there was no Internet, and we were quite complacent with the way we did things, simply because we hadn't explored the alternative. But today, it is impossible to imagine our lives without the Internet. Similarly, today when blockchain is in the developmental stage, it hasn't won mass confidence yet. But, once researchers, experts, and companies contemplate blockchain's use cases thoroughly, there is no looking back then. But, the pace at which blockchain is taking over roles in business and beyond, across the globe, is really phenomenal. The genie is out of the bottle already, and it will soon perform any job that its masters shall command.