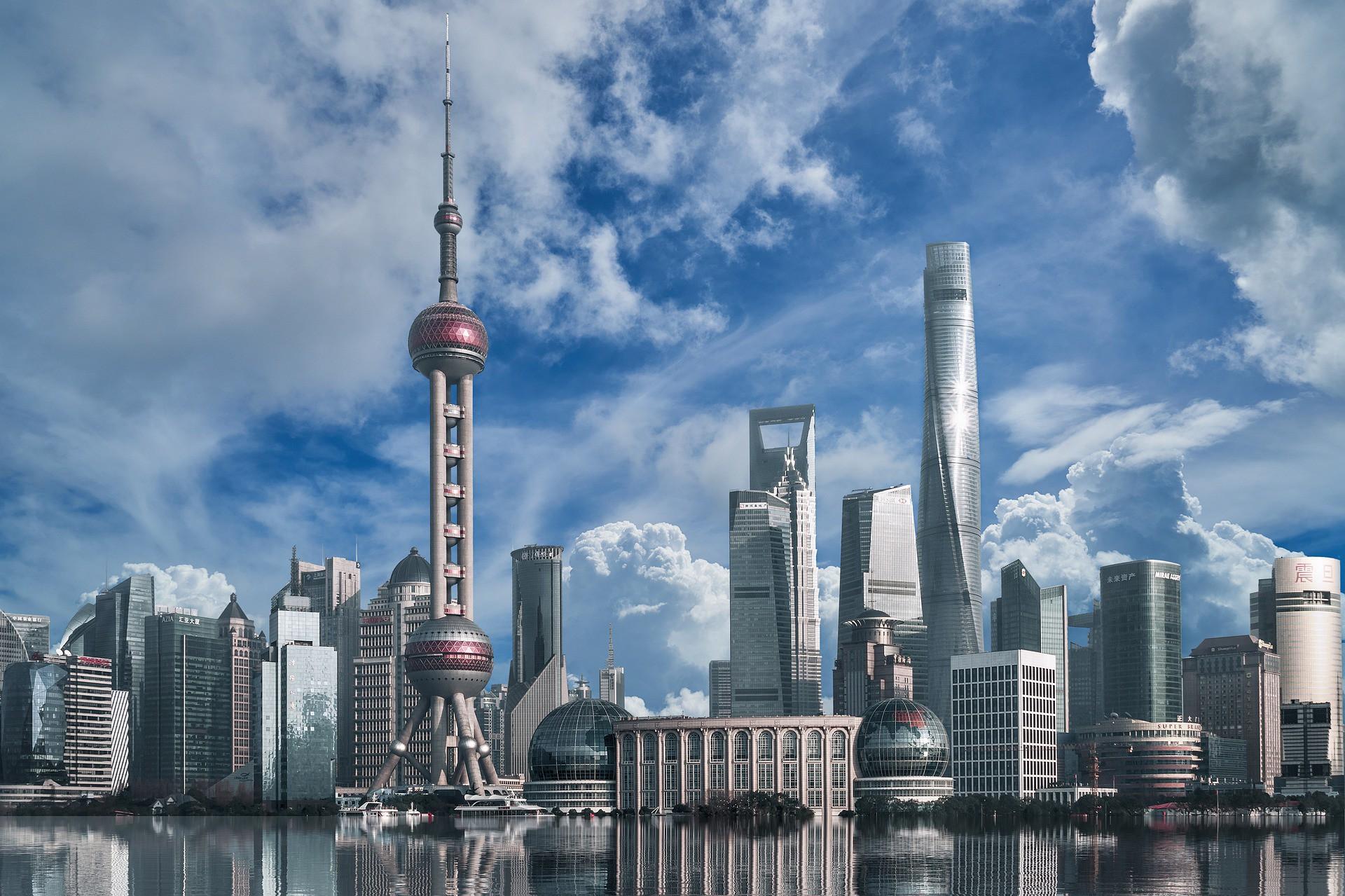 Warren Buffett famously called it "rat poison," but that hasn't stopped institutional investors from stocking up on Bitcoin and other cryptocurrencies in 2019.
When Yan Xu was a boy living in Zhengzhou, a city in China's Henan province, his childhood memories were replete with one consistent sensation — hunger.
As a growing boy in an impoverished suburb, Xu remembers of his childhood in the 1960s that food was always scarce.
Sitting in an unheated classroom in winter, Xu's mind would often wander.
Xu would dream of food, all sorts of delicious delicacies that his family could never afford — steamed pork buns, roast chicken and rice. There never seemed to be enough rice.
With the other children in the neighborhood, Xu would play games which constantly revolved around food, imagining themselves dining at sumptuous banquets and reveling in tales of plenty.
Fast forward almost six decades since and Zhengzhou would have been unrecognizable to a childhood Xu.
Today, Zhengzhou is a bustling metropolis of over 10 million people and boasts some of the most advanced transport networks in the world.
And where once hunger filled every household, Zhengzhou's citizens can choose from cuisines gathered from every corner of the globe and yes, even America is represented with fast food chains like KFC and McDonald's.
Instead of malnutrition, today, obesity is the prevalent health problem in cities like Zhengzhou and across much of urban China.
Xu, now over seventy years has seen his city transform before his very eyes.
Across China, stories like Xu's, reveal the miracle of China's economic transformation, but also the vision of one man.
As the Chinese leader who is largely credited for the reforms that transformed the Middle Kingdom, Deng Xiaoping, is best remembered for his pragmatism and was quoted as saying,
"It does't matter if the cat is black or white, so long as it catches mice, it is a good cat."
Deng was at the time referring to labels such as "capitalism" and "communism" and concerned that a centrally-planned economy was doing little to fulfill the Chinese people's material needs, tried to steer the Middle Kingdom on a different course.
One Man's Rat Poison Is Another Man's Treasure
Because whether an investment is "rat poison" or the best thing since sliced bread, really depends on whether it's achieved its intended results for the investor.
Against a backdrop of negative interest rates and paltry yields, it appears cryptocurrencies have become that proverbial cat for institutional investors.
According to one of the world's largest Bitcoin trust providers, institutional investors such as hedge funds, endowments and pensions have been pouring into cryptocurrencies.
Grayscale Investments, which enables accredited investors to own Bitcoin and other cryptocurrencies without the hassle of managing private keys, claims to have taken in almost US$608 million in 2019 alone, surpassing the total amount raised in the six years prior.
According to Grayscale, institutional investors made up 71% of those inflows, up from 66% in 2018.
The increased interest and participation in cryptocurrencies, particularly from hedge funds, comes as no surprise as managers face pressures from several directions.
Low interest rates have boosted stock markets such that low-cost index funds such as Vanguard and State Street, have outperformed hedge funds with their high fee structure.
In 2019, while the S&P500 was on a tear, hedge funds managed to marginally improve their performance, yet they still underperformed their benchmarks and underperformed the market in general.
Computer-driven quantitative funds as well as long-short funds were among the strategies that performed the worst in 2019.
Because many algorithmic strategies rely on correctly reading markets and economic trends, the strong bull market that ended abruptly in February last year, caught many quant fund managers flatfooted and scrambling to rewrite their algorithms.
And amidst global geopolitical tensions and uncertainty, macro strategy funds, especially those focused on commodities and currencies, turned in a weak report card.
But despite a massive outflow of money from hedge funds in 2019, a much larger inflow more than offset these redemptions, confirming that with interest rates continuing to stay so low, investors are still looking to hedge funds to turn in performance.
Strategies For The Goose Are Strategies For The Gander
To be sure, the investing landscape has changed dramatically in the past decade after the financial crisis, especially for hedge funds.
These days, a trader with a sound knowledge of programming, can deliver more alpha from his parent's basement than someone with an MBA sitting on Wall Street.
The era of "proprietary information" at power lunches in the Four Seasons in Manhattan are over and the suit has been replaced by the hoodie.
Against this backdrop, hedge fund managers are increasingly finding it difficult to maintain alpha, especially when algorithms are able to copy systematic trades, and high speed trading algorithms rapidly trade away any arbitrage opportunities.
In order to gin up returns, some hedge funds have now started moving into cryptocurrencies, where some of the strategies from Wall Street are transferable and because cryptocurrency markets are less sophisticated, opportunities abound and last longer.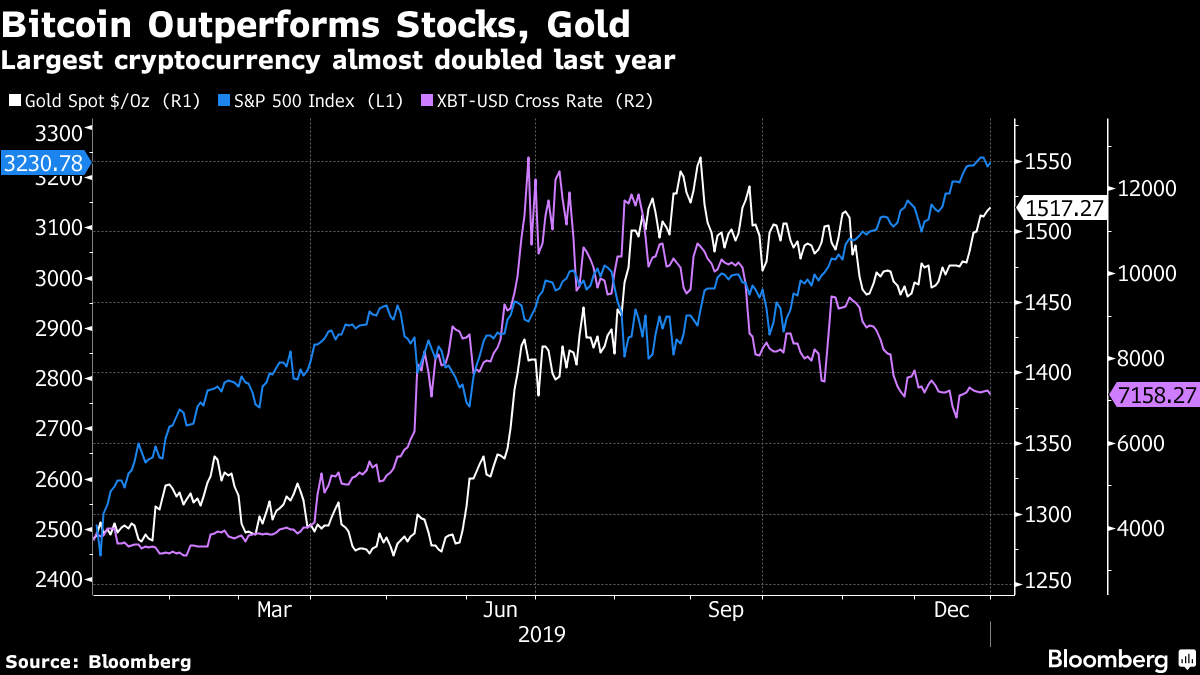 Grayscale's assets under management have increased to about US$2 billion, with much of that increase in the last year alone, just as Galaxy Digital and Nickel, which are similar investment vehicles allowing institutional investors to buy cryptocurrencies by way of trusts, are just launching.
These trust-type investment vehicles are favored by investors who want to gain exposure to cryptocurrencies such as Bitcoin, without having to deal with the complexity of custody and management of the cryptocurrencies themselves.
Speaking with Bloomberg, Michael Sonnenshein, managing director at Grayscale notes,
"It's clear that we're experiencing institutional adoption."
"The asset class is experiencing increased validation from legacy companies like Fidelity and CME, signaling to institutions and the investment community as a wholet that crypto as an asset class is here to stay."
Other reasons may also be fueling institutional interest in digital assets as well, including the impending "halvening" of Bitcoin — where the block rewards for securing the Bitcoin blockchain are set to halve and which some believe will increase the dollar value of Bitcoin — as well as an environment of low interest rates and negative yield.
In a liquidity-rich, low-yield environment, it's only natural that investors search out returns.
And with Bitcoin outperforming both stocks and gold last year, it's no wonder that institutional investor interest has swung back around again to the digital asset sector.
Because as a wise man once said, it doesn't matter if the cat is white or black, as long as it catches mice, it is a good cat.
For some institutional investors at least, cryptocurrencies may be that "good cat."
Image by enriquelopezgarre from Pixabay.