I am excited to be recognized with such great cybersecurity though-leaders!
Now more than ever, cybersecurity is becoming a critical pillar to the proliferation of digital technology. Trust in the devices and systems is crucial that people, companies, and governments embrace and rely upon. Every day, the innovation, investment, and adoption become more dependent upon the digital security, personal privacy, and physical safety that falls under the umbrella of cybersecurity.
Leadership is needed to traverse these troubling and ambiguous issues. Look towards the thought leaders to identify pitfalls and guide the way.
Thanks to Thinkers360 for their ranking of Cybersecurity Thought Leaders. Each profile provides a convenient list of the persons articles, resources, interviews, and engagements.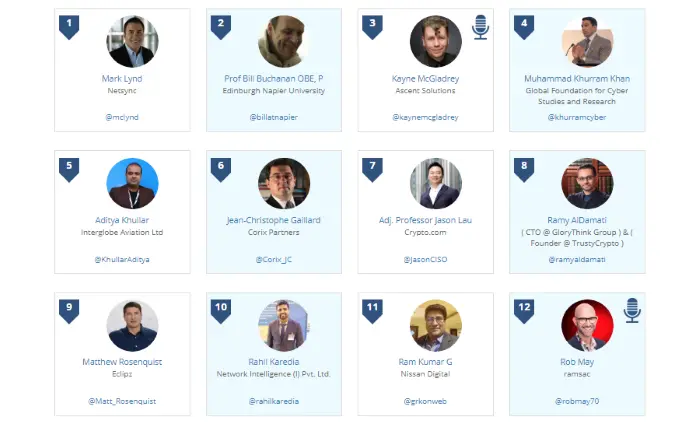 Thinkers360 Cybersecurity Thought-Leaders Ranking for July 2020


Interested in more? Follow me on LinkedIn, Medium, and Twitter (@Matt_Rosenquist) to hear insights, rants, and what is going on in cybersecurity.