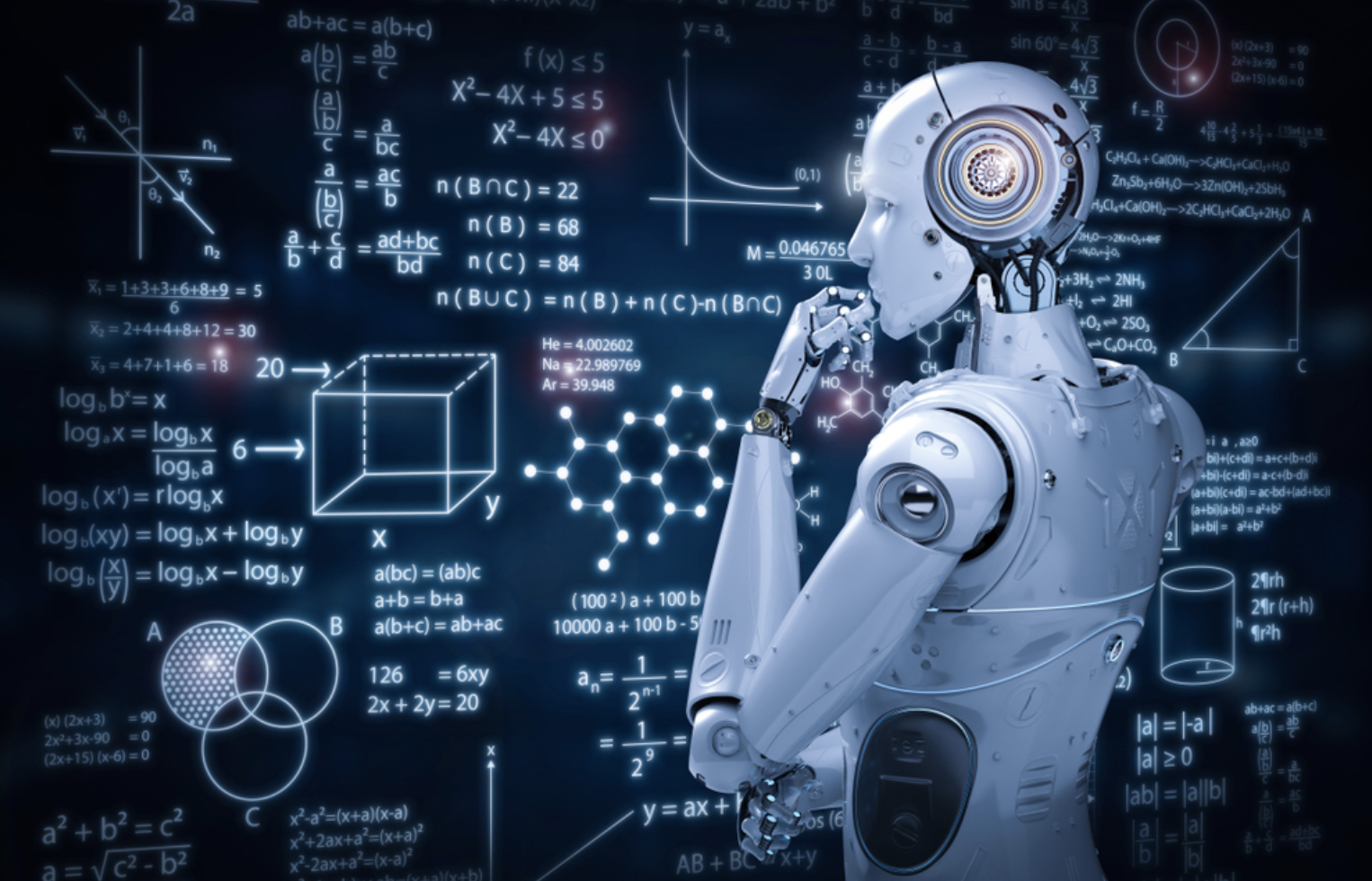 Digital transformation has become the new mantra for companies to thrive in the digital age.
Data science and machine learning are two major assets in the digital transformation era.
‍Digital transformation has become a necessity for businesses. It is the way forward for all businesses, regardless of size and scope. However, it should be more than simply digitizing your processes. Digital transformation should be about re-imagining your business processes with cutting-edge technology and artificial intelligence like data science and machine learning. This would help eliminate manual labor and accelerate growth with collaborative technologies like chatbots, virtual assistance and augmented reality, while having a seamless user experience across all channels – online, mobile app and website – with the help of an integrated CMS that can adapt to any screen size.
DATA SCIENCE AND MACHINE LEARNING TRENDS YOU CANNOT IGNORE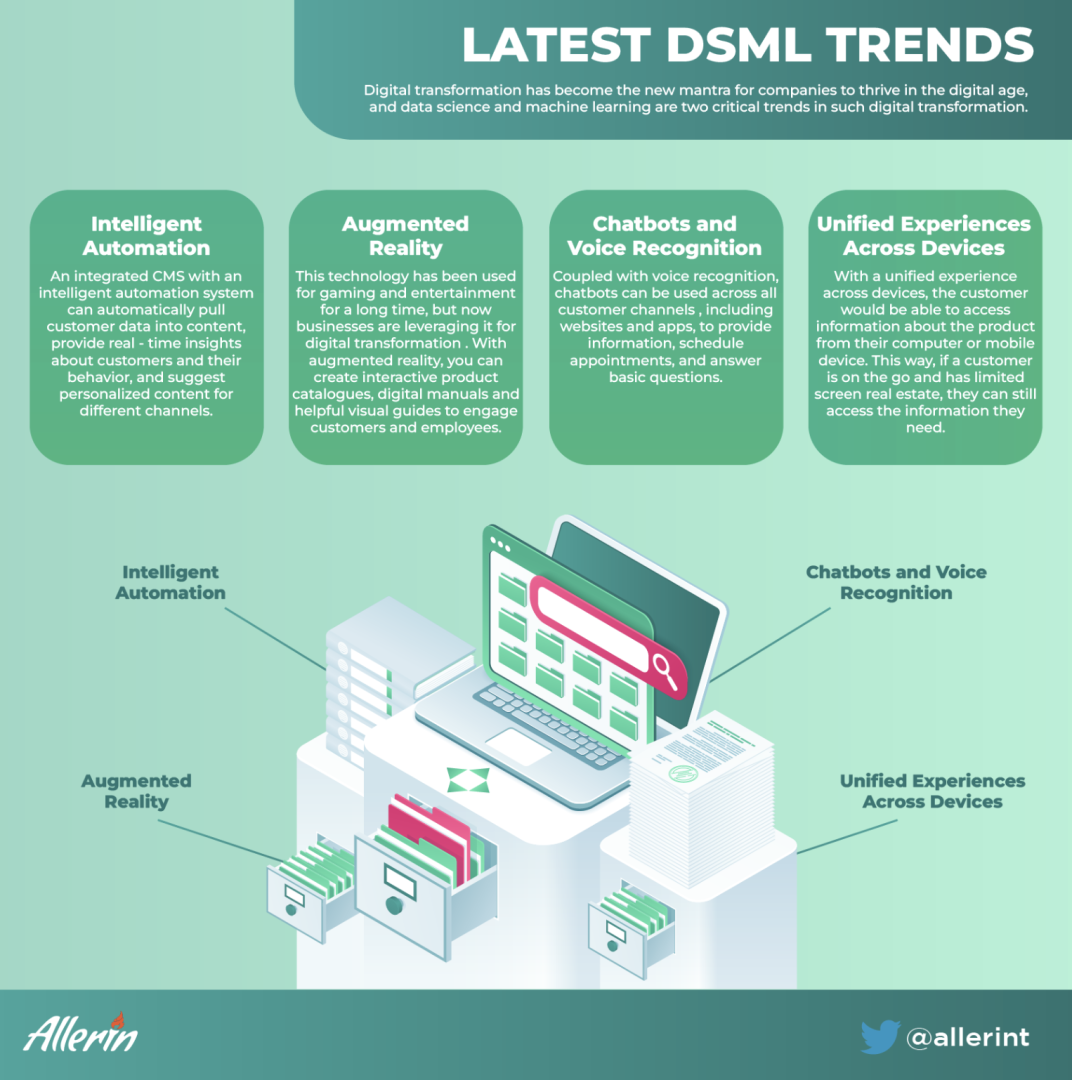 With the above thoughts in mind, let's look at four new DSML trends you cannot ignore.
Intelligent Automation
Most digital transformation initiatives focus on creating a digital front-end, with a strong focus on customer-facing channels. While that's obviously important, a lot of organizations forget about the back-end and the data that's being used by their systems. This is a mistake, as intelligent automation can help bridge the gap between the front-end and the back-end systems and processes. It's a key element that can help organizations curate data, which is then used to enrich customer experiences and create personalized marketing campaigns, among many other things. An integrated CMS with an intelligent automation system can automatically pull customer data into content, provide real-time insights about customers and their behavior, and suggest personalized content for different channels.
Augmented Reality
Augmented reality lets you digitize your business processes by visualizing information. It can help you create exciting customer experiences by enabling them to see and interact with information in their physical environment. This technology has been used for gaming and entertainment for a long time, but now businesses are leveraging it for digital transformation. With augmented reality, you can create interactive product catalogues, digital manuals and helpful visual guides to engage customers and employees.
Chatbots and Voice Recognition
Digital transformation is about more than just creating engaging customer experiences; it's also about making sure that those experiences are accessible on any platform. Coupled with voice recognition, chatbots can be used across all customer channels, including websites and apps, to provide information, schedule appointments, and answer basic questions. A key element of digital transformation is making your business accessible to customers no matter where they are or what device they're using.
Unified Experience Across Devices
A unified experience across devices ensures that customers experience the same content and functionality regardless of what platform they're using. For example, let's say a customer wants to learn more about your product. With a unified experience across devices, the customer would be able to access information about the product from their computer or mobile device. This way, if a customer is on the go and has limited screen real estate, they can still access the information they need.
A digital transformation is necessary for businesses to grow and thrive. However, it takes more than just digitizing processes. With the help of data science and machine learning, organizations can reimagine how they work with new technology and tools. Thereby, they can create an integrated experience across devices and channels, with a seamless flow for customers and employees.