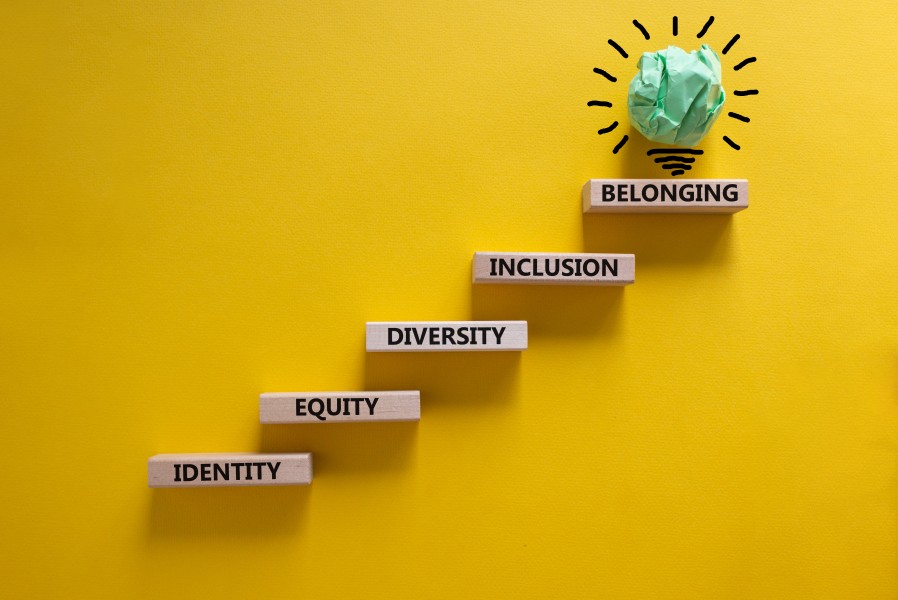 Digital transformation can be a critical accelerator for inclusion and equality of opportunities across diverse communities, but to optimise its full potential, attention must be afforded to growing gaps around representation and the inherent risks this can pose.
In particular, I believe the time is now for organisations to evolve their approaches to using Artificial Intelligence and Machine Learning to ensure they are not negatively impacting underserved communities, especially regards to the types of bias/discrimination that can impact life changing decisions, from financial lending, to hiring processes, tenant selection and so much more.
This ranges from AI development and evaluation, and its capacity to maintain, strengthen or reproduce bias, but also related areas such as product design and marketing, which can also express bias, alongside democratisation of access to AI and ML training, and further still, evolving the narrative on what a career in this field actually 'looks like'.
Let's explore the key elements in turn!
Beyond the AI - There are over 180 identified variations of Human Biases


Firstly, AI cannot be fair or gender-neutral by default, so the right investment in achieving this is key. Indeed, solving the gender bias problem in AI and ML in particular is actually a long standing issue. As far back as the 1960's the world's first chatbot had a female name, Eliza, despite being a silent software programme lacking any voice or physical form. This convention of female naming of AI assistants has largely continued and contrasts strongly with the development of search and rescue robots built in the male form as just one example. As a growing research body suggests, gender stereotyping has significant implications:
'When no objective characteristics (congruent with a success on a task) of robots are known, social beliefs about gender will have a strong influence on the perceiver's judgments' Dufour & Nihan 2016
I believe this type of narrative is a contributing factor to the under-representation of women (and other communities) in STEM careers, notably AI research jobs where the gender ratios remain highly skewed. In their 2017 study polling three conferences and with participants across twenty three countries, < a target="_blank" rel="nofollow" href="https://www.linkedin.com/company/element-ai-a-servicenow-company/" data-entity-hovercard-id="urn:li:fs_miniCompany:82713324" data-entity-type="MINI_COMPANY">Element AI, a ServiceNow company found 88% of participating researchers were men. More broadly still, the World Economic Forum (WEF) surveyed the AI talent pool based on LinkedIn data, polling users who self-identified as having AI skills – with an overwhelming 78% of those reporting Yes being male. Further, the AI Index Report produced by the Stanford Institute for Human-Centered Artificial Intelligence (HAI) found that women account for only 16% of tenure-track faculty focused on AI globally, and just 26% of data and AI positions in the workforce.
Turnover is a related concern. Indeed, for many years women working in the technology field have suffered a much higher turnover rate than those working in other sectors with an early study finding that over a period of 12 years, some 50% of female STEM professionals had switched to other fields, that compares to just 20% of women working in other fields. This was compounded by the impact of covid which had a disproportionate effect, inflaming the gender gap and The Great Resignation (Morgan Stanley 2022). As one example, during the period February and April 2020, female employment fell 17.9% in the US while that of men declined by 13.9% (The International Labour Organization).
The time is now to change this! And the inclusion of diverse perspectives across all stages of AI development, adoption and promotion can not only help to mitigate bias risks, but help move beyond this to seize the opportunities that AI affords - enabling shared value across a range of business and societal outcomes. A fantastic example of this is AI for Good, a highly action-oriented technology and education platform hosted by the United Nations (UN) where organisations are coming together to create a contagion of positive change.
This includes Amazon Web Services (AWS) with whom I have been working on a range of activities and who have a commendable track record in delivering AI and ML enabled solutions for good aligned to the Sustainable Development Goals (SDGs). This has recently included helping to secure vital data, infrastructure and preservation of national identity in Ukraine and providing disaster-relief services at the edge, reconnecting absolutely vital telecommunications after a hurricane event.
Holistic representation of stakeholders, from those contributing to the design and creation of AI, alongside those who are impacted by its application is key to ensure that the development of AI is ethical and provides an equal spread of benefits. Equally, enabling an acceleration in Diversity, Equity and Inclusion in Artificial Intelligence and other technology disciplines necessitates the democratization of opportunities to learn, equipping everyone who wants to do so with the awareness and accessibility to improve their knowledge and understanding. And this includes learning beyond specific tech disciplines themselves to broader STEAM skills such as creativity, emotional intelligence, empathy and problem solving which are so complementary and help develop both skills confidence and the capacity to be ambidextrous to change.
When re reflect on today's 'digital divide', this is composed of discrepancies in digital skills literacy, internet access and tangible impacts (economic, health etc) between populations with recent Europe based research by Eurostat highlighting considerable cross-country inequalities. Left inadequately checked, this will not only stagnate achievement of the critical Sustainable Development Agenda, but will exacerbate the under-representation of women (and other communities) in STEM careers and specific disciplines such as AI and ML. The impact of this cannot be over quantified.
But change in tech is happening! with superb developmental programs such as re/Start which helps prepare unemployed and underemployed individuals for cloud careers through classroom-based training and GetIT, aimed specifically to inspire young students into tech, especially girls aged 12-15. You can find out more on this during my skills podcast special feature with the always inspiring Tanuja Randery Managing Director EMEA at AWS. Additionally, forums such as Women in AI are performing an excellent role in raising awareness and building community, alongside initiatives such as the tech 365 campaign which shines a light on diversity, equity and inclusion every day, showcasing voices from ages 8 to 88, and helping to encourage others to be curious and confident to think, this career could be for me!
New Women in AI Series - Part 2 Live!


The time really is now to come together and help cultivate tomorrows' changemakers today, underpinned by a commitment to data, technology and purpose driven change, together with enhancing accessibility and visibility. To support this further, I am delighted to invite you to explore this new video series in association with AWS where I am in conversation with leading Women in AI. in association with AWS where I am in conversation with leading Women in AI. I hope this helps to build momentum on 'netpositive' and will help inspire you or someone you know to be curious and confident to explore a career in AI or tech more broadly.
All feedback and questions most welcomed!
Thank you, Sally
About the Author
Prof. Sally Eaves is a highly experienced chief technology officer, professor in advanced technologies, and a Global Strategic Advisor on digital transformation specializing in the application of emergent technologies, notably AI, 5G, cloud, security, and IoT disciplines, for business and IT transformation, alongside social impact at scale, especially from sustainability and DEI perspectives.
An international keynote speaker and author, Sally was an inaugural recipient of the Frontier Technology and Social Impact award, presented at the United Nations, and has been described as the "torchbearer for ethical tech", founding Aspirational Futures to enhance inclusion, diversity, and belonging in the technology space and beyond. Sally is also the chair for the Global Cyber Trust at GFCYBER.