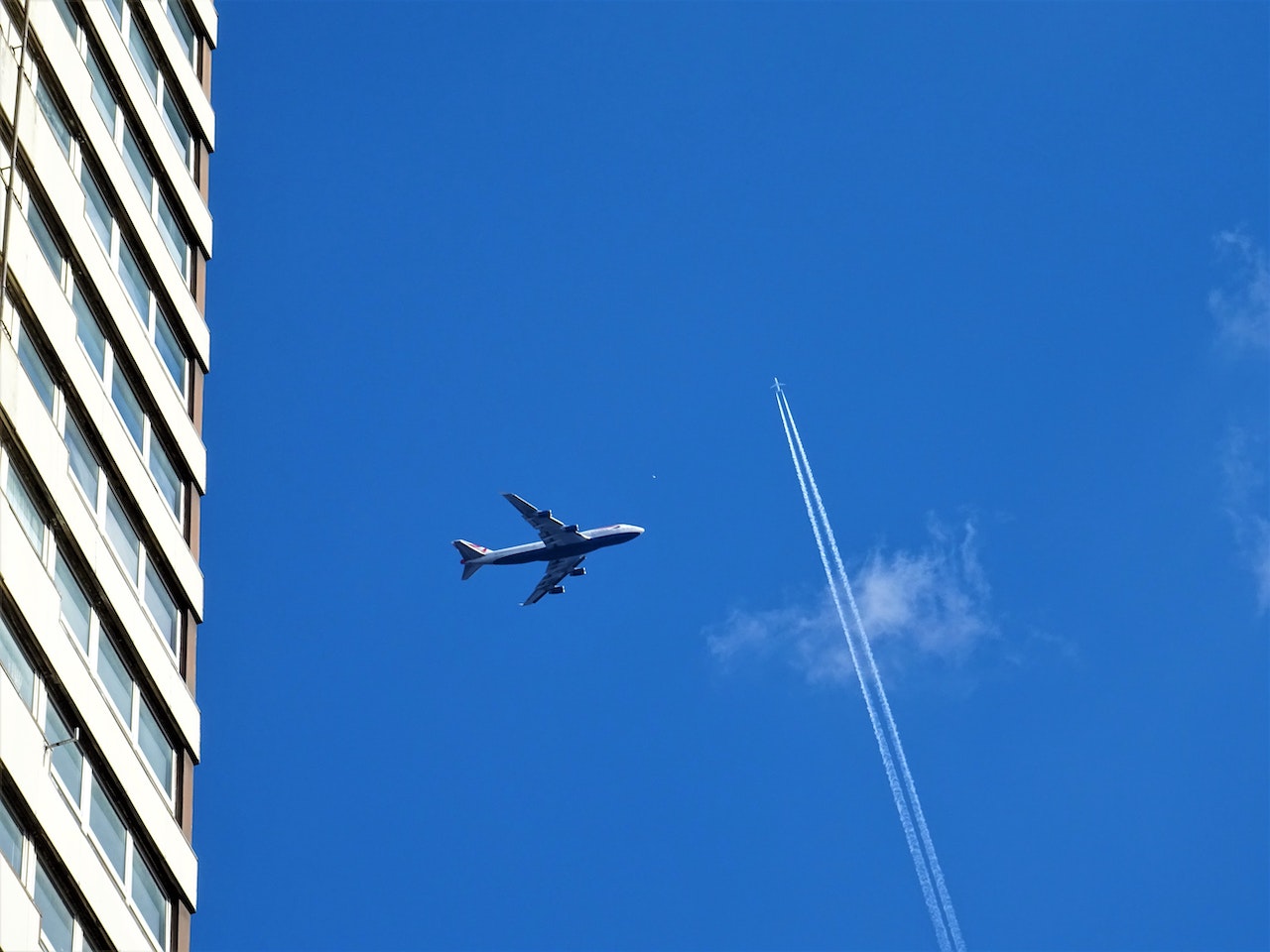 AI chatbots in the airline industry are transforming customer service, ensuring passengers a smooth end-to-end travel journey.
The aviation industry is built on exceptional customer service, where passengers' satisfaction and experience are paramount. In this era of technological advancement, AI chatbots for airlines are emerging as a game-changer for delivering enhanced customer service. These intelligent virtual assistants have the ability to transform the way airlines and airports interact with their customers.
With features such as natural language processing, context awareness, sentiment analysis, multilingual support and integration with backend systems, AI chatbots are poised to take customer service in the aviation industry to new heights. Let's look at how AI chatbots can enhance customer service in the aviation sector.
AI chatbots offer several advantages over other customer service solutions and can help airlines provide personalized, faster and more efficient service to their customers. Here are just a few of the ways AI chatbots can be used by airlines to enhance customer service: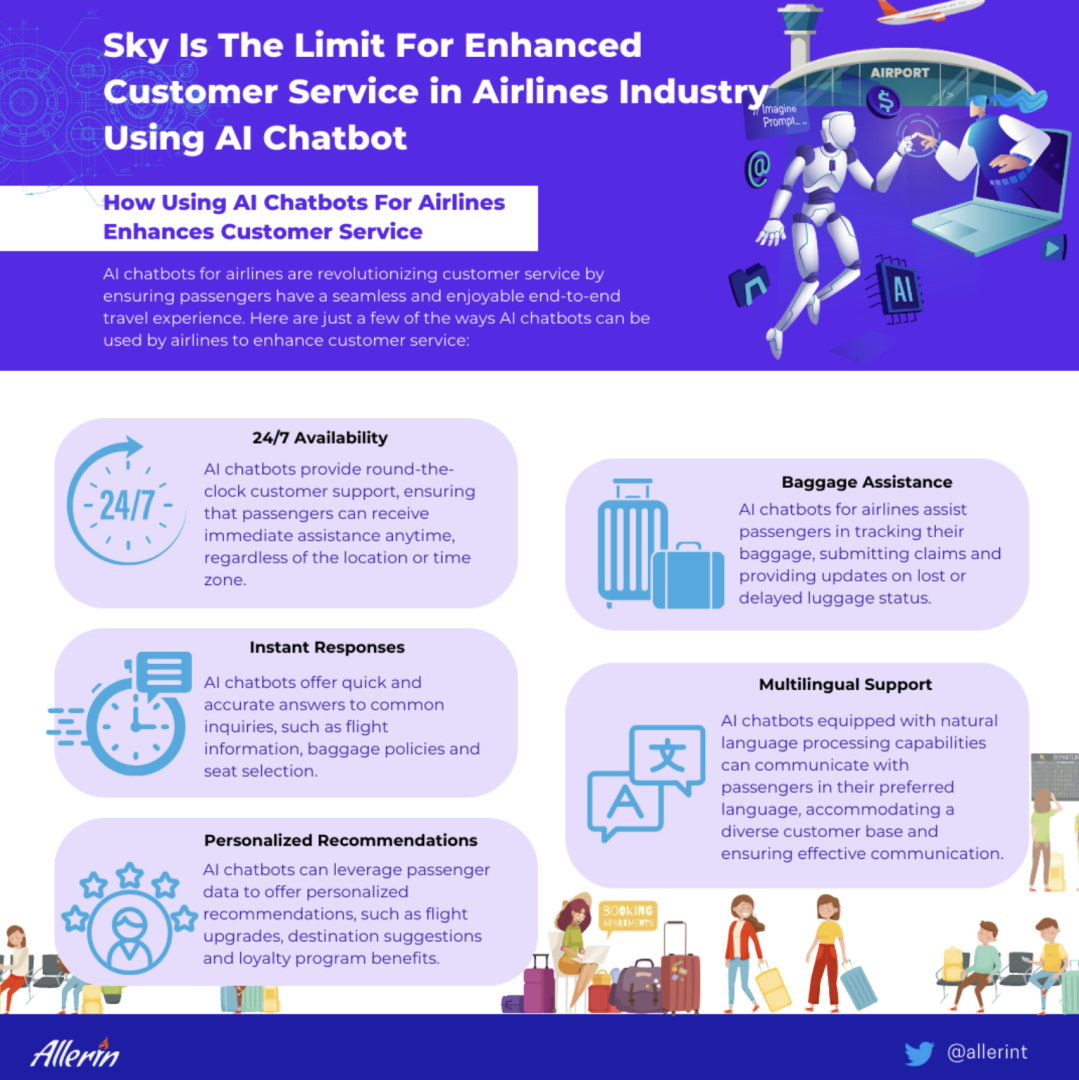 24/7 Availability
AI chatbots provide round-the-clock customer support, ensuring that passengers can receive immediate assistance anytime, regardless of the location or time zone. Whether it's a late-night booking query or an urgent flight change request, AI chatbots are always accessible, eliminating the frustration of waiting for human agents to be available during traditional working hours.
Instant Responses
AI chatbots offer quick and accurate answers to common inquiries, such as flight information, baggage policies and seat selection. Passengers no longer have to wait on hold or navigate through complicated menu options. With AI chatbots, customers can receive instant responses and relevant information, saving time and improving the overall customer experience.
Personalized Recommendations
AI chatbots can leverage passenger data to offer personalized recommendations, such as flight upgrades, destination suggestions and loyalty program benefits. By analyzing past travel history, preferences and demographic information, AI chatbots can tailor their suggestions to each passenger, enhancing the overall travel experience and fostering a sense of personalization and care.
Baggage Assistance
AI chatbots for airlines assist passengers in tracking their baggage, submitting claims and providing updates on lost or delayed luggage status. AI chatbots can offer detailed information on baggage location, estimated delivery times and necessary documentation through integrated systems and real-time communication with airlines' backend operations. This proactive and transparent approach reduces anxiety and improves customer satisfaction, showcasing the airline's commitment to resolving baggage-related issues efficiently.
Multilingual Support
AI chatbots equipped with natural language processing capabilities can communicate with passengers in their preferred language, accommodating a diverse customer base and ensuring effective communication. Passengers can engage with the chatbot in their native language, making the interaction more comfortable and personalized. This feature is especially valuable for international travelers who may have language barriers or prefer using their native language for clarity and ease of understanding.
Using AI chatbots for airlines can add multiple benefits for the airline, passengers and customer service agents. This allows airlines to offer improved customer service and communication, regardless of language barriers. By leveraging this technology, airlines can offer their passengers a reliable, efficient and personalized service. Considering the future advancements in AI technology, chatbots will continue to play an important role in the airline industry. The sky is surely the limit!