The application of blockchain in microfinance is breaking traditional barriers by allowing the underprivileged to gain maximum benefits.
Microfinance/ micro-lending/ microcredit are the synonyms of a financial service offering loans to small businesses and underprivileged people who are unable to avail the benefits of conventional sources of capital. Microfinance is the term for typically lower amounts of loan for a business of smaller size. Microfinance is available through the help of institutions, such as small non-profit institutions to corporate banks. Several organizations, such as Citi Microfinance and Kiva, are offering microcredit to businesses. These downsides included that even though microfinance's primary goal was to empower the underprivileged, World Bank suggests, microfinance is failing to be up to the mark in the last few years. Blockchain is a technology that was introduced by Satoshi Nakamoto and since the time of its introduction, blockchain technology has experienced fourfold growth and is finding applications across industries innumerable. A reason why industry pioneers are seeking to leverage blockchain is that blockchain is expected to be worth 20 billion dollars by 2024. CTOs and CIOs are finding technologies that can help find solutions to the problems faced by microfinance. Blockchain in microfinance holds the potential to introduce transformations essential for this industry as a whole.
Microfinance and its Problems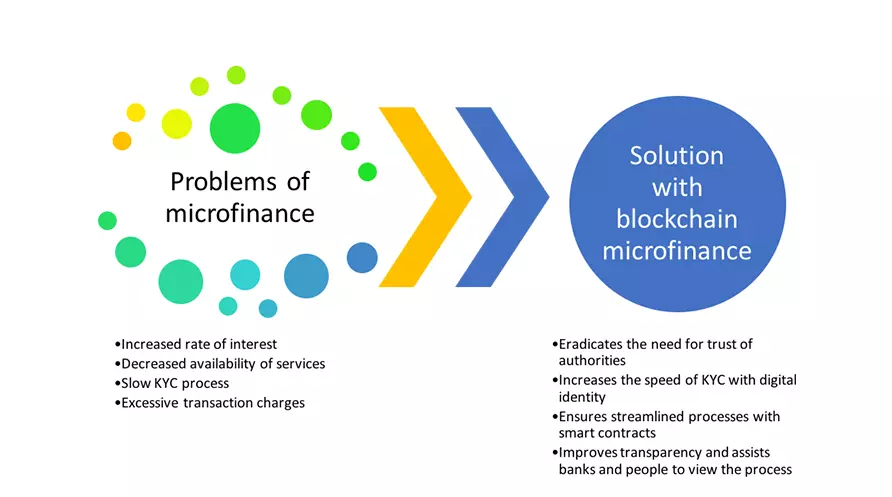 Microfinance is an industry that assists the underprivileged in obtaining minimal financial aid without the need for certain specifications. But with time, the microfinance industry developed setbacks that led to further issues created for the people. Some of the common problems faced with microfinance are the high rate of interest, lack of knowledge about the products they are supposed to purchase, and trusting financial institutions more than what is required.
The microfinance industry is operating with a primary goal of assisting the more impoverished section of the society to obtain benefits of essential services. But providing excessive loans from an abundance of lenders led to over-indebtedness leading to paying huge amounts of interests for previous loans availed.
As these microfinance institutions are operating with the assistance of numerous private sector banks, transaction costs with such organizations are enormous and lead to decreasing the number of people availing its facilities. KYC process for such MFIs also becomes a challenge when trying to efficiently function, one of the reasons being limited reach and even lesser official identification that adds to the sufferings of MFIs as well as the people.
How Blockchain is Empowering Microfinance
As industrialists consider blockchain to be a ground-breaking technology, microfinance industry also feels the same and is searching for ways there can be a transformation with the help of this technology. As blockchain focuses on increasing transparency in any industry it steps foot in; blockchain in microfinance can significantly assist in reducing the rate of interest borne by the people in return for availing financial services with its decentralization feature.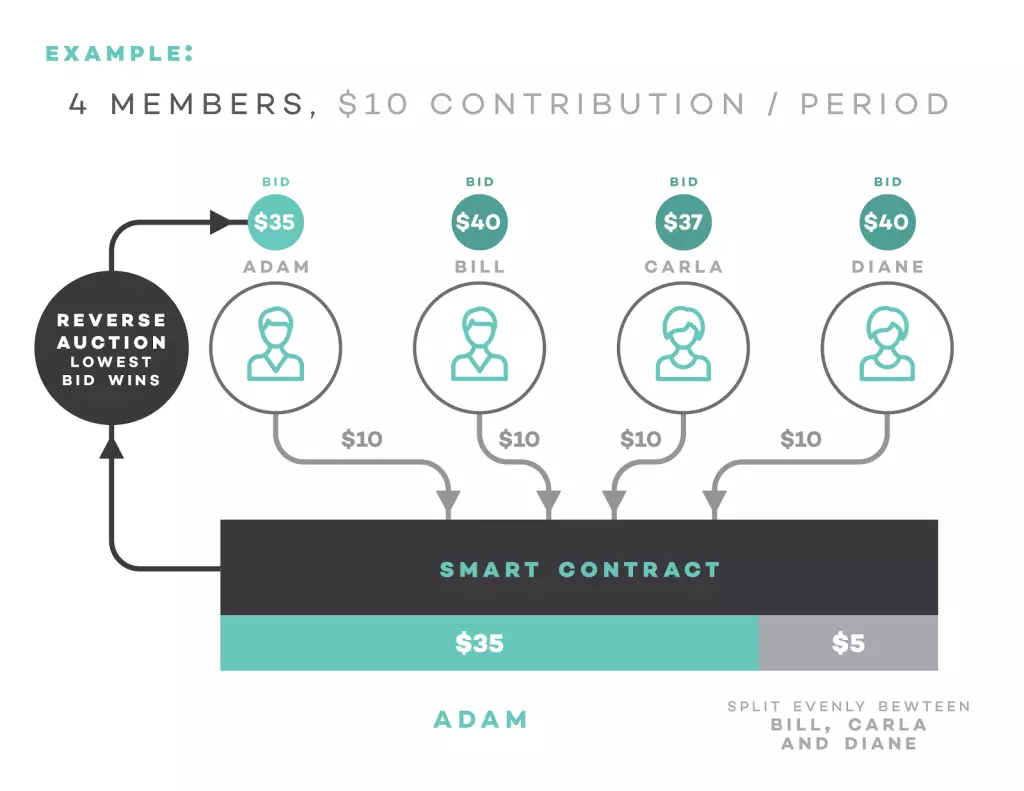 With blockchain's decentralized nature, it can assist several microfinance institutions to remove the need for mediators or the trust authorities. The use of blockchain in microfinance helps people in trusting each other rather than the centralized institutions to avail loans. This removal of trust authorities also helps in people being able to reach those who need the services.
With blockchain microfinance, small businesses and farmers requiring loans can avail the same by having a digital identity created with the assistance of blockchain technology. Ensuring efficient payment of loans is also more accessible with smart contracts. With blockchain's smart contract availability, the financial organizations can create a bond based on the terms and conditions specified for repaying the debt.
Financial institutions looking to leverage blockchain technology should prepare themselves to welcome a wave of technological transformation. Enterprises also need to educate their employees on how to work with such a technology. Businesses looking to leverage blockchain technology can consult vendors for blockchain portals and avail Blockchain as a Service (BaaS) and learn about the benefits of blockchain for finance if they do not want to create their portals.