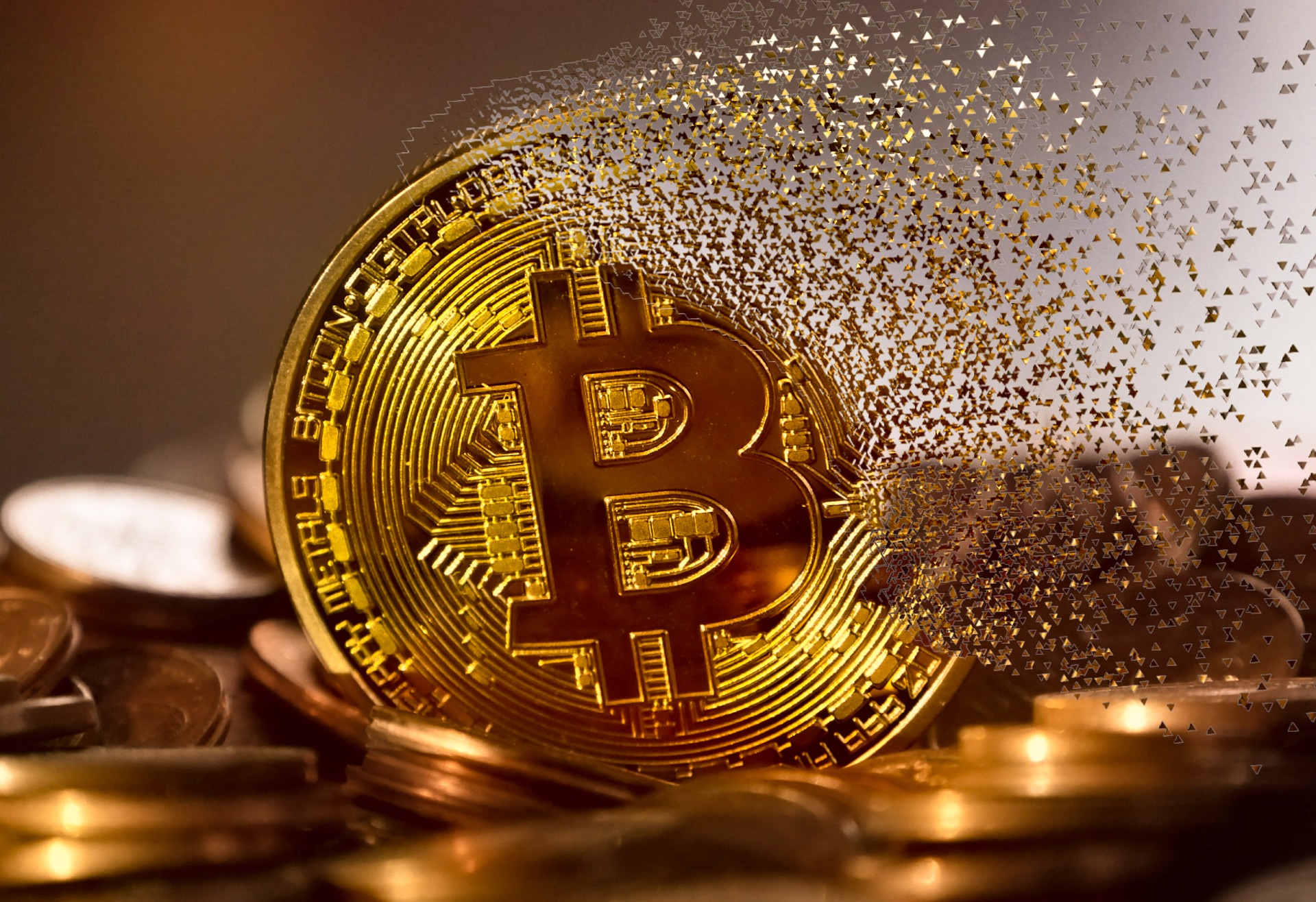 To understand China's push for a digital currency is to understand the body politic that governs this vast territory, and why a digital yuan will have a profound effect on the very essence of the economic life of the Chinese people.
On a typically gorgeous day (sunny in the mid 70s) in that quintessentially Los Angeles of suburbs, Glendale, Theresa Chu could not have been happier. But Chu wasn't soaking in the weather, she was soaking in the fat commission that she'd just made, selling another McMansion to a new Chinese emigre.
Billy Wong was beaming, stepping for the first time into the 10,000 square feet home which he'd bought without ever seeing, Wong appeared suitably impressed.
Speaking in thickly-accented Mandarin which revealed that he likely came from deeper inland China than he'd like to have admitted, Wong stretched his hands out ceremoniously and remarked,
"You see all this? Paid for with Bitcoin! It's amazing what it can do!"
In the summer of 2013, a then-newly appointed Chinese President Xi Jinping was making good on his promise of cracking down hard on corruption and political opponents.
And in the wake of that purge, thousands of Chinese who had their fingers in every manner of business, including local and provincial level officials, were desperately looking for ways to bring money out of the Middle Kingdom lest they too be caught up in that purge.
Chinese have known about Bitcoin from as early as 2010, but that knowledge was confined mainly to a small group of Chinese working in the tech industry.
But Chinese interest in Bitcoin spiked dramatically in 2013, with the appointment of Xi.
A Political Purge Christens The Rise Of Cryptocurrency
Suddenly, a new and emboldened Chinese President was out to purge corruption and political foes alike, and many were stuffing bags full of Chinese yuan and getting it out of the country by whatever means possible.
Of course trying to clear customs with bags full of cash is already difficult under normal circumstances, but under Xi, it became almost impossible, which is when enterprising Chinese cottoned on to using Bitcoin instead.
At the time, entrepreneurs on both sides of the Pacific acted as a sort of foreign exchange brokerage, helping Chinese to convert their yuan into Bitcoin, and then transferring that Bitcoin over to the U.S. to buy up luxury property, making property agents like Chu, rich beyond the dreams of avarice.
And by 2014, it wasn't just Chinese looking to get their money beyond the reach of Beijing who were engaged in the Bitcoin trade, a string of speculative initial coin offerings (ICOs) was catching on in China as well.
Around this time, the idea to introduce a digital yuan was first mooted among regulators.
And while ICOs as well as cryptocurrency exchanges were banned by Beijing in 2017, the digital yuan carried on.
Digital Currency Just a Natural Extension
With a penetration rate of 80%, mobile apps like Alipay and WeCat Pay have enabled digital payments to the point where the once common red RMB100 notes with Mao Zedong's unsmiling image are increasingly rare, particularly in urban centers.
Ostensibly, a central bank-issued digital currency is merely an attempt to cater to existing consumer behavior.
Given that more and more Chinese are paying for goods and services with their smartphones, it only makes sense that Beijing would want to issue a digital yuan.
From almost nothing in 2013, total mobile payment transactions hit over US$37.4 trillion by 2018, while physical yuan use has been declining.
M0, a measure of all physical currency in circulation, including coinage, fell to just 7.8% in 2019 from between 10% to 15% in the decade to 2010.
Despite still being considered an emerging market, with grinding poverty in its large rural hinterland, China is surprisingly one of the least cash intensive economies in the world.
Its M0 to M2 (cash, checking and time deposits) ratio is just 5%, versus some 24% in the U.S. and almost 60% in India.
While a digital yuan only makes sense to help the scores of unbanked Chinese living in mostly rural areas, tapping into a previously unserved customer base, the lack of physical yuan notes has made it doubly difficult for Chinese looking to spirit money beyond Chinese shores.
And although the availability of physical cash in China has decreased over the decade, in 2015, following a Chinese stock bubble and bust, an estimated US$1 trillion, or a third of China's foreign reserves, was estimated to have left the country as capital outflows, much of that in the form of cash.
Despite cash only constituting a small proportion of China's total capital stock, the amount still in circulation is by no means small — US$4 trillion — and that means that it's a loose end that Beijing will need to plug before it can facilitate full convertibility of the yuan, the last leg in the yuan's role towards greater global acceptance, while limiting capital flight.
Despite being the world's second largest economy, data from the Bank of International Settlements reveals that the Chinese yuan only makes up a paltry 2% of global transactions.
And one of the chief roadblocks to greater use of the Chinese yuan in cross-border transactions is its lack of convertibility.
But all that could change as a digital yuan would allow Beijing to be able to track and manage large capital outflows in the form of liquid digital yuan, for instance by flagging transactions in excess of say US$20,000.
The other benefit of a digital yuan is that it would be another weapon in President Xi's ongoing campaign against fraud and corruption.
Yuan Becomes A Sword
Much like how the US$2 billion PlusToken Ponzi scheme's digital wallets are monitored for any movement or activity, transactions made using a digital yuan would be traceable by Beijing and unusual fund flows easily detected.
Another benefit is that instead of relying on a hub and spoke method to distribute funds to the provinces, the Chinese central bank could now distribute salaries directly to intended recipients further down the bureaucracy, bypassing mid-level apparatchiks and removing their ability to "tax" underlings.
But a digital yuan also has more Orwellian implications.
As a digital yuan provides greater insight into how Chinese spend their money and where, Beijing would have better data with which to construct a citizen's social credit score, which is a measurement of "trustworthiness" that can affect the ability of a citizen to buy a home in certain districts and where their children can go to school.
Another more dark capability of a digital yuan is that a Chinese dissident and all of their assets can be "disappeared" more easily.
Because a digital yuan doesn't reside on a decentralized public ledger and unlike physical cash where ownership can be proved by existence, dissidents and those looking to challenge Beijing's iron grip on power, could see their entire economic existence rubbed off the block.
Writing for Foreign Affairs, Aditi Kumar and Eric Rosenbach of Harvard University's Belfer Center for Science and International Affairs note,
"The PBoC (People's Bank of China) will have a panopticon view of all transactions in the digital yuan and potentially, of all transactions in systems that leverage its technology, strengthening its information advantage."
And while Beijing has sought to assure citizens that their financial lives remain private (within reason), comments made at a conference in Singapore by Mu Changchun, the PBoC's head of currency were not altogether reassuring,
"We know the demand from the general public is to keep anonymity by using paper money and coins."
"We will give those people who demand it anonymity in their transactions. But at the same time, we will keep the balance between the 'controllable anonymity' and anti-money laundering, counter-terrorism financing and also tax issues, online gambling and any electronic criminal activities."
While Bitcoin and its ilk may have been born of an ideology to create an alternative parallel economy, uncontrolled by the state, its precepts and technology have since been co-opted by Beijing, where the risk of a decentralized digital currency is viewed as an existential threat to the state's ability to manage its finances and by extension, its citizens.
But in doing so, Beijing now has greater insight and arguably, greater control over its citizens' lives than at any point in the past.