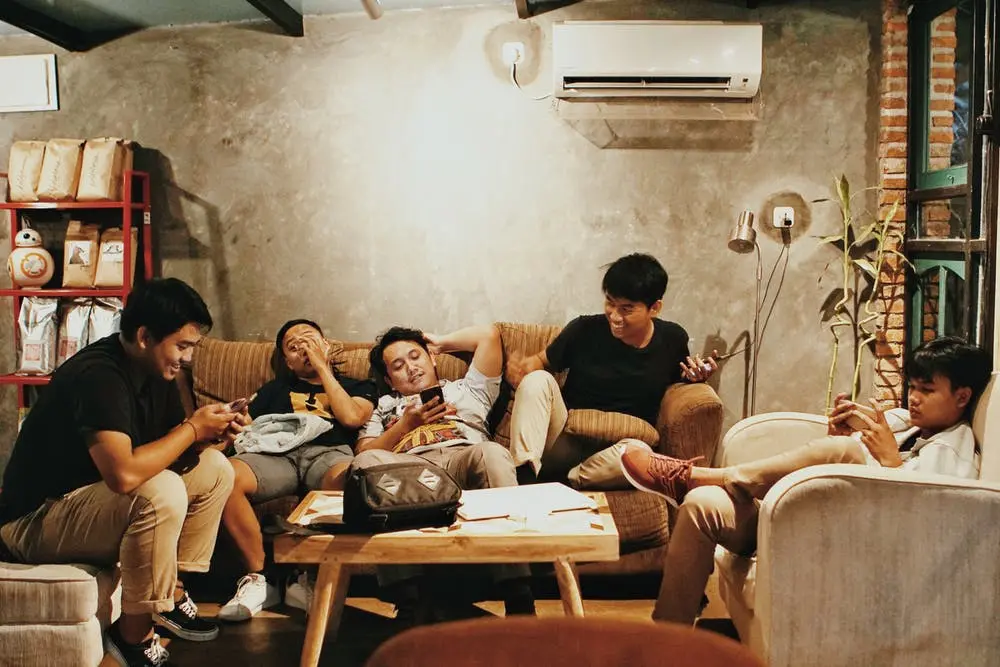 The impact of modern technologies can be felt in every industry sector. But, the growth of modern technologies in mainstream applications has exposed society to various negative social implications of technology.
While traveling via public transport, have you ever noticed that almost everyone around you is glued to their phones? And, by looking at them, even you might have felt like you should be checking your phone. But, you would also notice that no one is talking to each other and smartphones are replacing personal human interactions.
With the rise of the internet and social media, we have become capable of connecting with anyone in real-time. But, we might be losing the ability to connect with the persons who are often the closest to us. A recent study conducted by BBC Radio 4 found that people aged from 16 to 24 feel the loneliest. They are prone to loneliness despite having numerous online friends. One of the reasons for loneliness might be the constant exposure to the internet.
Teenagers are continuously scrolling through Facebook and Instagram, looking at the seemingly happy lives of their friends or celebrities, which after comparison, makes their lives seem mundane and boring. Similarly, there are other negative social implications of technology, which affect society as a whole.
Negative social implications of technology
Although modern technologies have proven to be useful for various applications, the negative social implications of technology are also emerging. And, numerous advanced technologies are affecting society in a different manner. Some of these technologies are:
Hyper-Connectivity
Social networks such as Facebook and Twitter were created and advertised as platforms for connecting with people across the globe. Many people have a habit of checking their phones right after waking up, which is a crucial sign of social media addiction. And, every popular social network has a feature of stories, where users can post pictures or videos of their activities. At present, social media is commonly used to display happy episodes from our lives to our friends and family. And, pictures on social media, particularly travel photos, are constantly posted on social media platforms. When other followers or friends look at these pictures, they start focusing on things that are missing in their life and feel envious. Additionally, the number of likes and followers has become a measure of public validation. And, any compliment is considered as a positive and supportive comment, while any criticism is considered trolling. A study pointing out the negative social implications of technology suggests that social media has an adverse effect on women's body image. After using social media even for short periods of time, women tend to become more self-conscious about their bodies.
Other negative social implications of technology include online harassment and fake news. Various groups belonging to a certain race, religion, or ethnicity are attacked on social media by racists, misogynists, and xenophobes. Moreover, social networks provide a sense of community for the hateful groups as they can create groups and pages specifically for hating particular groups. For example, communities like alt-right groups and incels have a huge online presence. Additionally, social networks are widely used to spread fake news and misinformation. Fake news portals write and share fake news on social media, to delude innocent readers into believing in propaganda and conspiracy theories. Political parties share fake news during elections to strengthen their campaign. In some instances, fake news has led to severe consequences.
Artificial Intelligence
Since artificial intelligence (AI) has developed with the help of deep learning, various AI-powered applications have been adopted by organizations that use speech recognition and natural language processing. For example, chatbots have proven to be effective in customer support, where robots can answer customer queries better than humans. But, people now prefer messaging a bot over personally talking to a customer support assistant. Likewise, the rise of artificial intelligence can potentially reduce the need for human interaction. Additionally, AI is so advanced that it can perform various tasks better than humans, such as trading, diagnosing critical disorders, and security. Hence, multiple tech experts and employees are concerned about the negative social implications of technology such as artificial intelligence stealing their jobs.
For successful artificial intelligence deployment, the system needs tremendous amounts of good quality data. If poor quality data is fed to the system, the outcome will be inaccurate and sometimes, biased. The bias can unintentionally discriminate against certain races, gender, or ethnicities. And, the unintentional bias can lead to social implications of technology that can be catastrophic in some cases. Furthermore, the algorithms used on social media platforms such as Facebook are designed to show content and media based on what you like, which can often create an echo-chamber to augment your confirmation bias. Thus, if you are inclined towards a political side, then you would see content confirming your bias with similar posts on your feed.
VR/AR and Gaming
Virtual reality and augmented reality have created a medium for interactive gaming, where gamers are immersed in the environment of a game. For example, the gaming giant, Valve has released a virtual reality archery game called the Lab, where the gamer is supposed to shoot waves of enemies from the top of a tower, but the most remarkable aspect of this game is the realistic bow and arrow physics with haptic feedback. As a result, gamers get so involved in the hyper-realistic game environment that they forget about their personal lives and play games all day. Such a phenomenon is already a lifestyle in Japan, where individuals who are known as NEET (Not in Education, Employment, or Training) spend their day only playing games or consuming other forms of media, which is so easily available. These individuals are incapable of having jobs or relationships. Similarly, after the release of the popular game Pokemon Go, people quit their jobs to play the game all day. Hence, multiple tech experts and psychologists are concerned about the negative social implications of technology such as unemployment and lack of social life.
Solutions for Positive Applications of Technology
The development of technologies such as artificial intelligence and virtual reality has skyrocketed in recent years. But, the negative social implications of technology have generated a dire need of social responsibility to ensure the safe use of technology.
Social networks such as Facebook and Twitter are constantly working on reducing negative social implications of technology by battling hate speech and online harassment on their platforms. But, their moderation teams are too small to monitor their millions of users. Additionally, popular websites support thousands of languages for different users. Hence, monitoring hate speech in multiple different languages is even more complicated, and the moderation teams are almost always short of translators. Thus, it is our responsibility to report hate speech, and stop online harassment on social media. Furthermore, casual users need to understand that public validation on social media does not mean anything in the real world. And, the pictures on social media portray the visually appealing parts of a user's life whether they are celebrities or casual users. No one shows how much they have worked to earn their lavish vacations. To battle social media addiction, casual users should schedule a minimum amount of time for all their social media activities. Unless one plans to be a professional gamer, virtual reality and gaming should be seen as entertainment. Therefore, just like any other form of entertainment, casual gamers must schedule a few hours to avoid addiction.
While adopting artificial intelligence, organizations must use good quality data to avoid inaccurate results and unintentional bias. And, hiring a team with niche skills can help strategize and enable effective adoption of artificial intelligence. Moreover, to address the negative social implications of technology regarding jobs being taken by robots, organizations should adopt artificial intelligence to assist employees by performing mundane everyday tasks, instead of replacing humans altogether.
Modern technology is a double-edged sword- one side represents the growth of productive, connected, and efficient everyday life, whereas the other side shows the negative social implications of technology that, if allowed to exist, can lead us to a grim future. Therefore, we need to make a choice before it's too late.