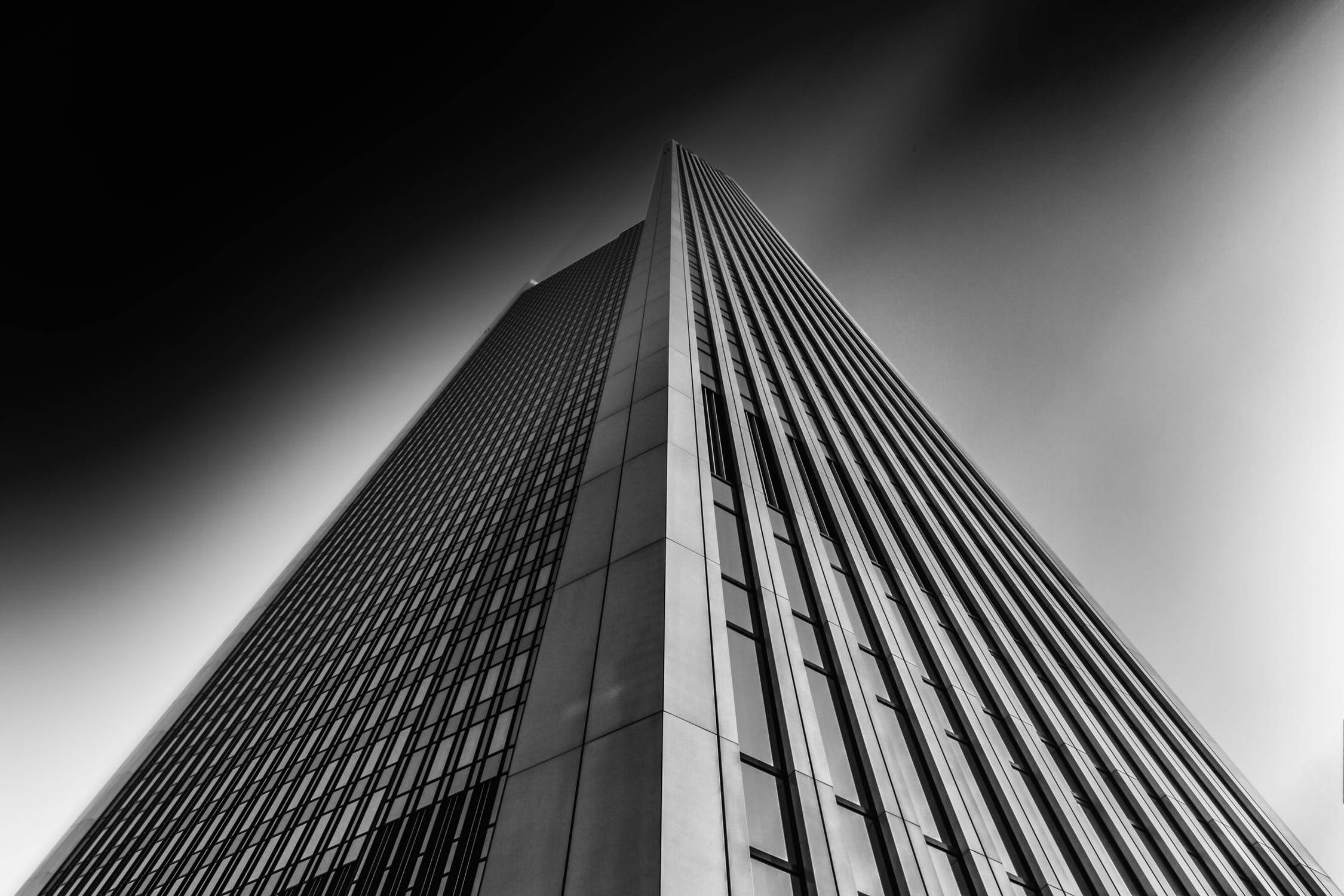 The world's biggest social network knows your life story, now they want to know how you spend your money. It may be based on blockchain, but Facebook's digital coin has very little in common with Bitcoin.
Britney McKenzie had difficulty swallowing. The metallic taste in her mouth was starting to recur more often, a common symptom experienced by many mothers in their first trimester.
But far from the glow of her pregnancy, McKenzie, a senior in high school, was dreading having the eventual and unavoidable conversation with her staunch Lutheran parents about her unplanned pregnancy.
As she sat in her bedroom wondering what to do, a knock came at the door, it was McKenzie's father, a software engineer working out of Austin, Texas.
"Come in."
"Brit, is there something you want to tell me."
"What about Dad?"
"I was using the computer in the hall and I noticed that I was being targeted with a whole bunch of ads for diapers and maternity clothing and since I knowthat your Mom isn't pregnant….then I noticed that you hadn't logged out of your Facebook account."
"Dad, that's private!"
"Don't worry, I didn't look. Look, whatever it is, I just want you to know that your Mom and I love you no matter what and whatever it is you may or may not be going through right now, you don't have to do it alone. Just know that we're here."
The softness and gentleness of her father's tone caught Britney by surprise and she broke down in tears, hugging him.
And while this story may have had a happy ending, across the world, the cookies left behind by logging into websites using our Facebook or Google accounts have left digital trails and clues as to our offline lives — oftentimes with unintended consequences.
Big Brother is Watching You
Whether it's being targeted with propaganda or ads, the data that we bleed into the internet is hoovered up by technology giants like Google, Facebook and Amazon to sell us more stuff that we don't need, or get us to vote in ways we don't necessarily understand.
And while the platforms themselves are not entirely to blame — presumably guns don't kill people, people kill people (but that's an entirely different discussion) — these pervasive technologies must certainly shoulder a substantial responsibility by allowing their platforms to be (mis)used.
Which is why the recent announcement that Facebook will be launching its very own cryptocurrency, backed by the U.S. dollar, must be viewed with some degree of skepticism and suspicion at best.
Breaking the Blockchain Code
To be sure, whilst I cannot profess to discern the psyche of Satoshi Nakamoto, the eponymous creator of Bitcoin and the open source blockchain upon which it was built, a plain reading of the Bitcoin whitepaper will leave the reader in no doubt that this (Facebook's cryptocurrency) was never what he, she or they intended with the invention of Bitcoin.
Be that as it may, Facebook, with its substantial war chest is plodding along undeterred, recruiting dozens of financial firms and online merchants to help launch its crypotcurrency-based payments system on the back of its 1.5 billion or so users.
The effort by the social media giant has a real chance of succeeding, upending the traditional and lucrative plumbing of e-commerce and monopolizing even more power and influence over our daily lives.
Unlike the Facebook platform itself, which has seen user growth in developed markets stalling, Facebook's other properties — Instagram and Whatsapp — have been growing their user base.
Ironically, Facebook's secretive cryptocurrency project, code-named "Project Libra" — the symbol of justice, balance and harmony (none of the qualities which social media is known for) has many qualities similar to initial coin offerings (ICOs).
To the uninitiated, the value proposition of ICOs was that digital tokens could be used for purchasing goods or services on their platforms.
These tokens, when purchased by early adopters, could be had at a discount and as the spiel went, would appreciate in value as the value of the goods and services that were on offer by the ICO rose.
Presumably, as the value of the goods and services offered by an ICO appreciated, so too, would the value of its digital tokens.
Fast forward and post-ICO bubble, many of these aspirations (misrepresentations) proved misguided at best and patently false in many cases.
But in the case of Facebook, it's digital token, backed by an equivalent in U.S. dollars no less, would be another thing altogether.
The Mother Of All ICOs
In the case of ICOs, which were building a platform where tokens would eventually be spent, Facebook already owns and manages a massive platform where their tokens can immediately be spent.
To put the numbers in perspective, one third of the world's population logs on monthly to Facebook and that's not including all the people who also log on to Whatsapp and Instagram.
Given that so many websites allow users to login using their Facebook accounts, it wouldn't be a stretch of the imagination for Facebook to pressure them into accepting Facebook's digital token as well — the power of the network effect — where the costs of non-participation far outweigh the costs of participation.
As if it hasn't already, Facebook intends to burrow even more deeply into the lives of its users.
With websites including The Wall Street Journal, allowing users to login using their Facebook profile, Facebook envisions allowing those same credentials to be selected as a payment method when users buy goods online as well.
But where Facebook's cryptocurrency starts to really resemble other ICOs is the potential of paying users fractions of a coin whenever they view ads, interact with content, or shop on Facebook or one of its platforms.
And presumably when Facebook's users receive these coins, they can then use them to pay for goods or services offered by the advertisers themselves — who would then use the same coins to purchase more advertising — creating a hermetically-sealed value transfer ecosystem — one completely centered around Facebook and its interests.
But given the social media giant's susceptibility to bots and other online trolls, would-be advertisers should view any such development in this direction with some degree of circumcision.
Furthermore, because such a value transfer ecosystem would be completely walled off, Facebook would alone act as the issuer, backer and arbiter of all manner of financial transactions.
Think of Facebook as assuming the roles of the Federal Reserve, the Securities and Exchange Commission and the New York Stock Exchange all in one swoop and it becomes immediately more apparent what the stakes are.
And while there are some who suggest that creating a "stablecoin" backed by fiat currency — namely the dollar — will strengthen Facebook's cryptocurrency value proposition, by providing a "legitimate payment method," as opposed to a speculative bet, say on Bitcoin, such a view misses out the main thrust and parry of the entire ecosystem that Facebook envisions — which is even more dominance over the lives of its users.
Some Are Created More Equal Than Others
Just because a Facebook cryptocurrency is pegged to a dollar doesn't mean that it's worth is equivalent to a dollar.
A clear example is of course Tether, a cryptocurrency (allegedly) backed by dollars as well.
Despite it's "tether" to the dollar, Tether has traded at various times in its history, at a premium or a discount to the dollar, straddling parity for the most part, but offering some degree of volatility in pegging its value.
If we consider that for a Facebook-issued cryptocurrency, one of its biggest use cases is for purchasing advertising on Facebook and its other platforms itself, something which no other stablecoin promises or is capable of delivering, then it is reasonable to suggest that parity of value for Facebook's cryptocurrency to the dollar is far from a given.


Say for example a holder of Facebook cryptocurrency receives a discount for ad spend when they use the coin instead of a credit card — in that case, there may be parity of denomination, but arguably, there is no parity of value.
The same way a dollar buys different things in different parts of the world (the very same dollar bill), by creating a dual-class system, Facebook's cryptocurrency, particularly given its global reach, will have far more wide-reaching implications and influence than an ordinary greenback.
Furthermore, the same way that the United States can impose punishing sanctions on countries as it deems fit (with oftentimes disastrous economic consequences for the countries that incur Washington's wrath), Facebook, with its own cryptocurrency has the freedom and potential to impose its diktat on its economic rivals.
It's Not All Bad
To be sure, there are some benefits to be had from a Facebook cryptocurrency.
With an estimated US$38 billion remitted by foreign workers annually and with remittance fees as high as 10% in some cases, Facebook has the potential to use its Whatsapp messaging service for money transfers, particularly for overseas remittances.
And it could also provide a payment gateway for many small business owners who either cannot afford to rent a credit card terminal or would prefer not to pay the transaction fees involved — a common situation across the developing world.
Facebook envisions eliminating swipe and other credit card processing fees that merchants pay on transactions, which are typically around 2% to 3% and are collected by banks, payment processors and networks such as Visa and MasterCard.
And with many of Facebook's users coming from developing countries, where social media sites including messenger services such as Whatsapp serve as the backbone of internet commerce, Facebook's cryptocurrency could break the card networks' dominance over global payments.
But Facebook wouldn't be breaking their dominance for a decentralized egalitarian world of value transfer, it would simply be replacing one hegemony with another.
And therein lies the rub of Facebook's push towards issuing its own cryptocurrency.
Following the financial crisis of 2008, regulators' focus was on the dominance of banks and other financial institutions and trying to figure out how to ensure that what had happened would never happen again.
But while governments and regulators were scrutinizing financial institutions, technology had overtaken the financial industry as a whole, concentrating more power than the financial industry could have even dreamed of.
Today, companies like Alibaba and Tencent in China, with their ubiquitous AliPay and WeChat Pay are arguably more powerful than Chinese banks or credit card companies.
In the West, financial institutions such as banks continue to hold sway, but for how much longer?
That Facebook has pushed forward with developing its own cryptocurrency should not come as a surprise.
Facebook's founder Mark Zuckerberg has long looked to the East to understand where technology will one day be. Despite Facebook being banned in China, Zuckerberg has visited the Middle Kingdom more often than any other major tech company CEO in the past decade alone.
To understand the impact of technology on the payments landscape, one need only visit China to understand how technology, particularly mobile payments, has dramatically rolled back the significance and influence of banks and credit card companies.
And it is against this backdrop that Zuckerberg's push into cryptocurrencies must be viewed.
If Facebook as a platform can (allegedly) sway the outcome of elections in some of the world's biggest and most important democracies, how much would it be able to influence our economic lives if we allow it to?
Whilst there are no doubt benefits with adapting, adopting and using Facebook's cryptocurrency, particularly one that is backed by the dollar — the benefit of decentralization, the raison d'être of the blockchain, would be lost by doing so.
The reason that the United States and other major democracies have separation of powers is to ensure that power in and of itself is not concentrated and therefore, less likely to be subject to abuse.
Facebook already influences so many aspects of our personal lives, to allow it inroads into our pecuniary lives I would argue is a step too far.