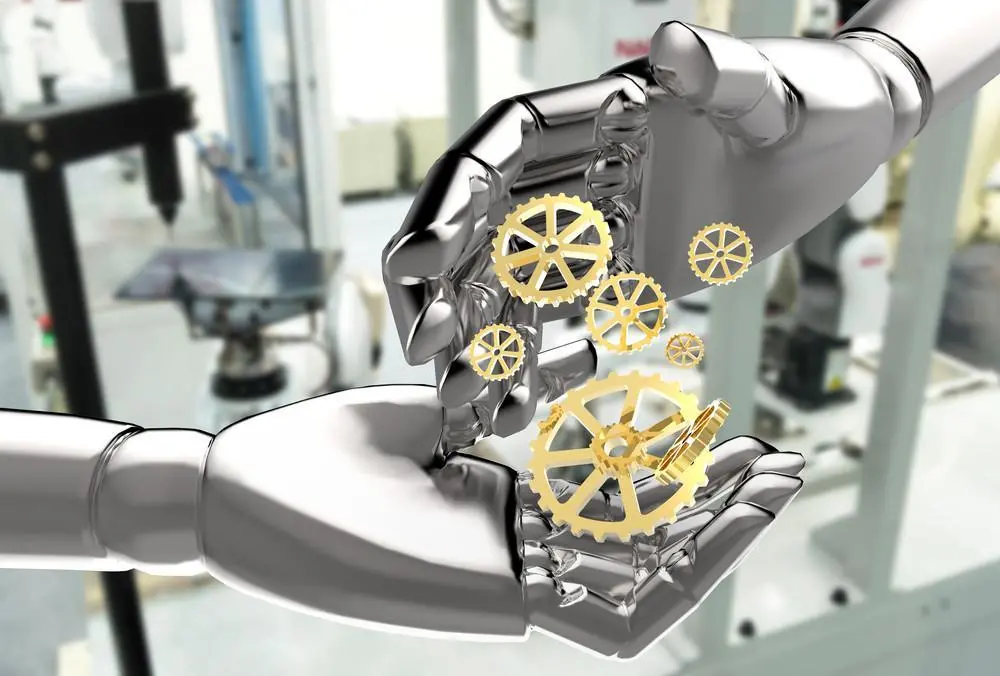 The key to successful artificial intelligence (AI) deployment starts right from the initial stage, i.e., identifying 'what' your business aims to do, to the end, i.e., keeping a 'strict' check on infrastructure regularly.
For quite some time now, AI has appeared in a lot of headlines, thereby amazing everyone. The technology that first made its inception in the year 1956 is now gaining a lot of attention from various industries due to its immense potential. No doubt, several organizations have got their 'key driver' for revenue growth, innovation, operational efficiency, and disruption, but attaining AI success is not as easy as one might think. Did you know, as of now, only 15% of enterprises have adopted AI for their business processes? This indicates that a significant percentage of organizations have yet not harnessed the potential of AI. The reason could be innumerable, ranging from inadequate funds to lack of skill and expertise to absence of the right infrastructure, and so on. Irrespective of the barriers to AI adoption, organizations should leverage AI at the earliest if they wish to glow brighter amongst their competitors. We understand the importance of AI in today's digitized world, and so we're sharing a few steps that would lead to successful AI deployment:
1. Identify Your Business Objectives
Sounds quite dull and monotonous, but this is one of the most crucial steps that you should follow if you wish to attain AI success. Having a 'well-thought,' clear, and comprehensive idea of 'what' your business aims, 'how' AI can fit in, and 'where' exactly you could ingrain the technology, will drive you on the right path of achieving disruption. Identify the pain points for AI adoption in your organization, set them as your goal to achieve, and then find an appropriate solution.
2. Start with Low-level AI Use Cases
When you initiate your AI project, it is preferable to start with low-level tasks rather than utilizing AI for 'decision-making' use cases. Directly jumpstarting your AI initiative for high-level operations without having prior experience would not give you the expected results. Hence, you should primarily focus on replacing, innovating, and automating manual interactions in the beginning only.
3. Gather Relevant Data
Once you know 'where' exactly to focus, the next step is to collect data for training the AI algorithm. More the data, more accurate the AI model will be. Hence, you should invest your capital in collecting data from different sources for developing an effective AI model, only for the identified business use cases. You should also ensure that the collected data is relevant, 'rich-in-quality,' and unbiased.
4. Build a Skillful Team
Having a strong team with talented, experienced, and skilled experts will positively impact any organization, for sure. Similarly, for successful AI deployment, organizations should hire a team of IT professionals who would help the business to grow to an altogether different level. No doubt, the final AI model provides breathtaking results, but for the model to showcase its power, AI developers, analysts, designers should first effectively build one.
5. Check AI Infrastructure Regularly
Adopting a new technology requires modifications to the infrastructure also. Similarly, when organizations plan to leverage AI, they should make the necessary changes to the infrastructure so that the technology fits in properly. For example, we know that building AI model requires a lot of data coming from different sources. But, the current infrastructure might not support such real-time data that's coming in. Therefore, organizations should leverage a cloud-based data management system for effectively storing the collected data. Similarly, organizations should ensure 'risk-mitigation' strategies, guaranteeing high-level privacy and security of the received data.
As introducing AI to business is new to most of the companies today, they should ensure that the required changes are done right. Changes are not natural, but unfortunately, it is the only way to shine in the ever-increasing competitive market. By encouraging workers to provide the required 'support for the change,' organizations can win the game of digitization and innovation.