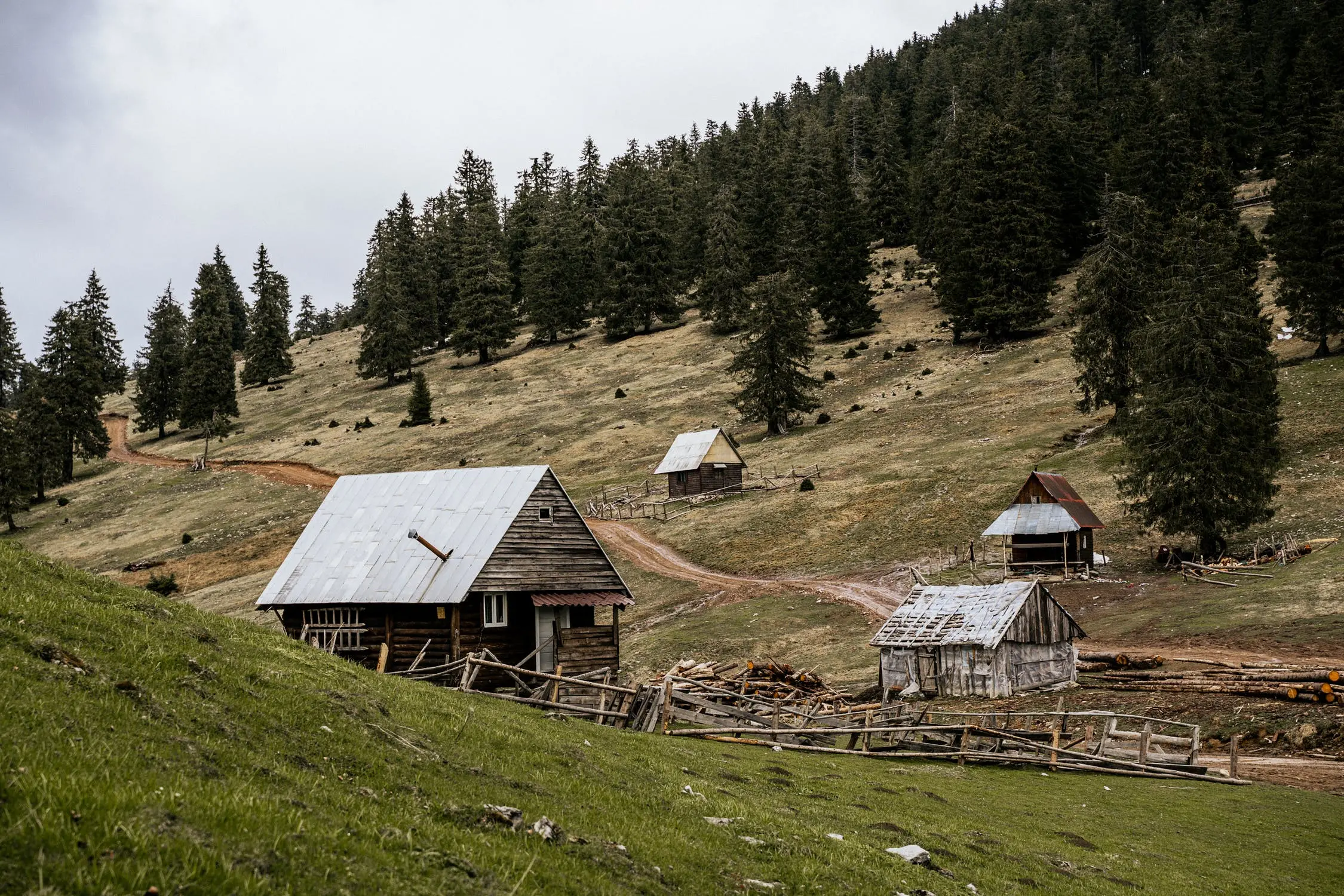 The first thing that Peter Saunders had to figure out was what was broken and then to figure out what wasn't. He adjusted himself slightly as bolts of pain shot through his left knee cap, ending in an orgy of agony at his lower left foot.
"Definitely broken. Now to test the right leg."
He moved his right leg gingerly, careful not to fall over the ledge which he was now perched on precariously.
Out in the wilderness of Yosemite National Park, the urge to go rock climbing by himself now didn't seem like such a good idea. At least his family knew where he was.
He reached over with his one good hand to feel for his mobile phone. Fortunately the fall from 20 feet onto the ledge had only really messed up his leg and arm. His phone screen was shattered, but it still appeared to work.
"Damn it, no signal. Damn you AT&T."
In the mobile carrier's defense, not many mobile carriers would provide signal coverage this deep into the wilderness. But then again, AT&T is not most mobile carriers, but I digress.
Saunders looked around him to get the lay of the land. As far as he could tell, the ledge that he was now lying on was another 40 foot drop to the ground (not likely to survive that fall) and there appeared to be the faintest semblance of a path, very narrow, perhaps no wider than 3 feet that headed back down towards the trail below.
He was a good two mile walk from his truck, but in his current condition, it might as well be a hundred miles.
He started to think about his family. He started to think about when he would hold his daughters again or kiss his wife. Then he stopped himself from thinking.
Now was not the time for thinking, now was the time for doing.
He formulated a plan in his mind.
Crawl down the ledge using his one good arm and leg and roll himself down the 40 feet to the trail. Then slowly crawl his way towards his truck, checking his mobile once every so often to see if he was back under AT&T's umbrella.
"Survive."
That was the only word he needed to concentrate on.
Every excruciating, bone-twisting, flesh-mangling movement was for one goal and one goal only. Survival.
Saunders eventually made it out of the woods, made it to the area hospital and made it back into the arms of his wife and daughters.
Because he chose to survive at all costs.
Survive.
The word for cryptocurrency hedge funds in 2018.
Survival at All Costs
Survival is a tricky business and nowhere is this more apparent than with the 150 or so cryptocurrency hedge funds that lived to see 2019.
Managing asset in total of about US$1 billion, the Class of 2019 can pat themselves on the back for surviving volatility, scandals, hackings and the brutal selldown in cryptocurrencies that marked 2018 , which saw the price of Bitcoin plunge some 72% and other lesser cryptocurrencies 80% or more.
In cryptocurrencies, zero is not a theoretical number.
As the anchor cryptocurrency for many long-biased cryptocurrency hedge funds, the drop in Bitcoin last year resulted in losses for most cryptocurrency hedge fund managers, according to a report by PwC and Elwood, a digital asset manager owned by Alan Howard, co-founder of the billion-dollar Brevan Howard hedge fund.
More than a hand full of cryptocurrency hedge funds failed last year and even as cryptocurrency prices have started rising again, many more are still in the fight to survive.
And making that survival that much more complex are the myriad fees that need to be paid to service providers to keep cryptocurrency hedge funds running.
As an emerging asset class, the costs, reputational risks and complexity of dealing with digital assets means that some of the most basic services that traditional hedge funds have to pay for are far more expensive for their cryptocurrency hedge fund counterparts.
Killing Me Softly With Fees
From custody to fund administration, costs for cryptocurrency hedge funds can easily be double or triple those for other hedge funds.
Considering that most cryptocurrency hedge funds hold assets of US$10 million or less, these costs can add up and raise questions about the sustainability of the business model, in particular long-biased cryptocurrency hedge funds.
With less than 10 cryptocurrency hedge funds managing assets in excess of US$50 million or more, notably San Francisco-based Pantera Capital and Polychain Capital (backed by Andreesen Horrowitz and Sequoia Capital), it may not be so much the business model that needs re-thinking, but consolidation that will ensure longevity and most importantly, survival.
And results from cryptocurrency hedge funds have also not been encouraging, with the median fund delivering a 46% loss in 2018. But viewed against the backdrop of an average 80% drop in cryptocurrency prices, it appears that at least some funds got it right.
To be sure, the winners of the Class of 2019 were dragged down by the long-biased cryptocurrency hedge funds of 2018, but quantitative cryptocurrency hedge funds fared far better, with a median return of 8% — a respectable performance considering that the hedge fund industry fell an average of 4.07% last year and comparable to Ray Dalio's Bridgewater Associates' Pure Alpha Strategy Fund, which posted a stellar 14.6% return.
Dollars to Dogecoin
Given the nascent nature of cryptocurrencies as an asset class (too early to call for now), long-only bets were always going to be highly speculative, whereas quantitative cryptocurrency hedge funds which can take short positions to bet on a fall in the value of Bitcoin and other cryptocurrencies would always have the advantage in riding the inescapable market volatility inherent in cryptocurrencies.
Furthermore, many quantitative cryptocurrency hedge funds also exploited the inefficiencies inherent in cryptocurrency markets for arbitrage as well as market making, to generate alpha.
But before you start pouring money into cryptocurrency hedge funds, let's not forget that these were the results for 2018, which means that many of the service providers which provide the basic fund administration and custody services for cryptocurrency hedge funds were still wrapping their brains around the complexity of dealing in and with cryptocurrencies — in particular proof of ownership (or proof of stake if you will).
And PwC's fintech and crypto leader for Asia, Henri Arslanian, caveats the PwC report, noting,
"All performance data were self-reported by each crypto hedge fund and this information has not been verified by their respective fund administrators."
Arslanian himself conceded that accurately valuing a cryptocurrency hedge fund was "challenging" at best, especially for funds that hold illiquid tokens or invested in early stage projects through simple agreements for future tokens or SAFTs.
Compound that with the fact that many established fund administrators do not provide net asset value estimates for cryptocurrencies (volatility notwithstanding) and that over three-quarters of cryptocurrency hedge funds do not have independent directors and it;s easy to see why questions about corporate governance and possible conflicts of interest are inevitable.
Since the PwC report however, cryptocurrencies and in particular Bitcoin and Ethereum have roared back to life, trading about US$7,000 for Bitcoin and US$200 for Ethereum, the first time in months that the world's top two cryptocurrencies have sustained above these levels for any length of time.
And regulators are also paying more attention to the space, with the U.S. Securities and Exchange Commission hosting a forum on May 31 to speak with stakeholders and other participants in the cryptocurrency space.
To be sure, dealing with cryptocurrencies using legacy structures was never going to be an easy task.


And kudos goes to the cryptocurrency hedge funds which have done their utmost to ensure as much of a semblance of institutional standards in the management of their funds as is reasonably possible.
Against this backdrop, as investors, when deciding whether or not an investment into cryptocurrency hedge funds is ideal for portfolio inclusion, it is perhaps best to consider one's appetite for risk as well as alternative assets.
Cryptocurrencies are but one flavor in an ever increasing smorgasbord of alternative asset classes from distressed debt to ship salvage, exotic properties to leveraged buyouts, many of which deal in assets which have the potential to be both illiquid as well as difficult to value.
Viewed against that backdrop, an investor would be better placed to make more qualitative judgments whether or not now would be the time to take a plunge into investing with a cryptocurrency hedge fund or whether it's best to take a seat on the sidelines until the alternative asset class yields clearer signals that portend towards its future.
For now at least, many cryptocurrency hedge funds cater to "friends and family" with institutional investors still numbering in the minority.
Yet for those investor willing to take the plunge into the cryptocurrency hedge fund pool, attractive discounts on fees as well as preferential shares are available.
In the meantime, the sector will do what it takes to survive and for now perhaps, that's all that's needed.