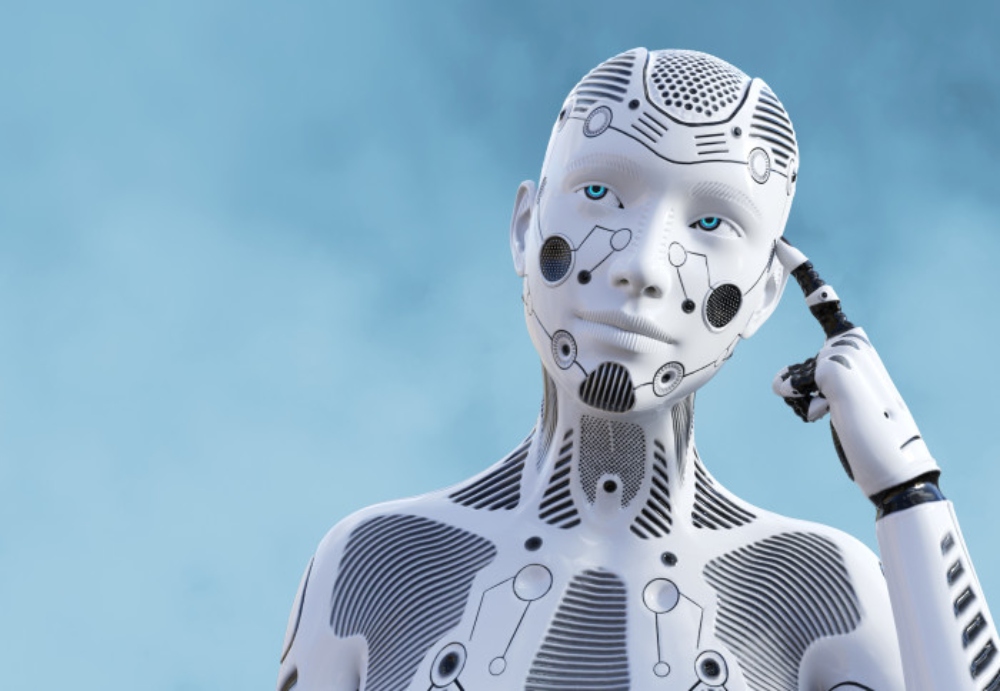 In today's information age, the landscape of influence is undergoing a significant transformation.
The emergence of AI technologies like GPT has blurred the line between human and synthetic information, challenging our traditional understanding of authority and expertise. While AI can provide accurate information, it also has the potential to spread disinformation, posing both opportunities and challenges. The Internet has become a powerful tool for validating expertise, allowing individuals to educate themselves and make informed decisions. Trust is now established through network-endorsed sources and aggregated experiences within digital communities. In this evolving digital era, Large Language Models like GPT-4 can serve as "Digital Sherpas," guiding us through the complex digital realm by processing massive amounts of information and providing contextually appropriate responses. As technology redefines authority, it is crucial to develop digital literacy, maintain open dialogues with experts, and cultivate critical thinking skills to navigate the evolving landscape of influence.
The landscape of information dissemination and consumption is transforming at an unprecedented pace. The era of relying solely on a singular, human source of expertise is evolving into an intricate interplay between human interaction and digital information. With the advent of AI, LLMs, social media and a constantly expanding Internet, a new paradigm of influence and authority is emerging, altering our traditional understanding of authority and expertise.
Human vs. AI: The Inception of Synthetic Information
In the past, obtaining information was mainly confined to interactions with human experts like physicians or mechanics, whose authority was conferred through years of rigorous training and experience. However, the rise of AI technologies, such as GPT, is blurring these lines, producing information that is often indistinguishable from that created by human experts.
Recent research has indicated that individuals are unable to distinguish between 'synthetic' tweets generated by GPT-3 and those authored by real Twitter users, posing both opportunities and challenges. While AI can disseminate accurate and comprehensible information, the danger lies in its equally compelling ability to spread disinformation, further complicated by the fact that humans are less adept at detecting false information from AI than from human sources.
The Internet as a Validator
While the notion of AI-generated content might seem unnerving, the Internet's capacity to provide rapid access to a plethora of information has reshaped how we validate expertise and knowledge. No longer are we solely dependent on the authority of a single individual, such as a physician, accountant or auto mechanic. Instead, the Internet provides a powerful tool for self-education and research, empowering individuals to form their own informed decisions and opinions.
A study has shown that patients who searched for information online prior to their medical consultations felt more comfortable with their physician's advice. Their Internet research provided them with a sense of confidence and facilitated a more meaningful conversation with their healthcare providers. However, it is crucial to consider that the flip side of this validation can manifest as an overwhelming amount of information, often of dubious quality and credibility.
The Network Effect: Redefining Trust
The network itself plays a critical role in this new landscape. It serves not just as an information repository but also as a means to establish trust. The reliance on user-generated content, reviews, and ratings is indicative of the digital society's shift from traditional authority figures towards network-endorsed sources. Trust is now built upon aggregated experiences and shared knowledge within digital communities.
The Digital Sherpa—The New Influencer
The deluge of digital information we face today calls for a new kind of guide — a Digital Sherpa, a beacon in the labyrinth of vast, often confusing, digital landscapes. Much like their namesake in the challenging terrains of the Himalayas, Digital Sherpas are the experts adept at navigating the treacherous terrain of digital information. Their knowledge of information quality, source credibility, and digital literacy equip them with the unique ability to guide users through the complexities of the digital realm. In this light, Large Language Models (LLMs) like GPT-4 might well serve as these Digital Sherpas. Their capability to process and analyze massive quantities of information and to provide concise, contextually appropriate responses has the potential to revolutionize how we explore, interpret, and utilize the digital sphere. In this ever-evolving digital era, LLMs could play a pivotal role in guiding us to the summit of understanding amidst an avalanche of information.
Technology is not simply winning over traditional modes of authority, it is redefining it. In the modern age, influence is a dynamic, fluid concept, constantly shaped and reshaped by the evolving synergies between human interaction, AI, and digital networks. As we navigate this transition, it is paramount that we equip ourselves with the digital literacy to discern quality information, maintain open dialogues with experts, and cultivate critical thinking skills.
The digital era is reshaping the concepts of authority and trust. The ability to influence is no longer confined to traditional authority figures but has been democratized by the Internet, AI, and digital networks. As we continue to move towards an increasingly interconnected world, the ability to discern, interpret, and use information wisely will become an increasingly important skill for every individual.