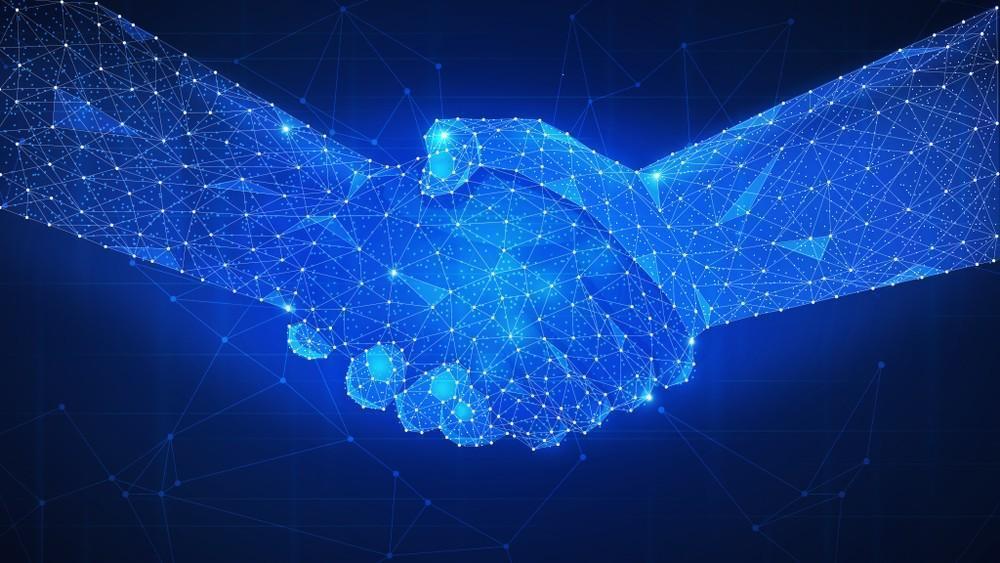 Businesses can utilize several smart contract use cases in industry sectors such as finance, retail, healthcare, and media to streamline business workflows.
A contract is a written document that contains the terms and conditions of a service agreement or a partnership. Since a contract is designed by humans, it may be interpreted differently by the multiple parties involved. Business contracts can have many complex terms and conditions, which upon misinterpretation may lead to ambiguity. Hence, a third party is often required to enforce the law and make key decisions during a dispute. This entire procedure requires a large volume of paperwork and settling disputes can be a time-consuming and complicated procedure.
With the advent of digitization, critical data can be stored and shared online. Hence, the practice of using paperwork for legal contracts has now become outdated. Modern technologies such as blockchain have given rise to a digital form of contracts known as smart contracts. Smart contracts translate various terms and conditions of an agreement into a computational code. Blockchain developers design the code in programming languages like C++ and Java. This code is translated into a set of rules that can be automatically validated and executed. Hence, smart contracts eliminate the chances of introducing ambiguity and misinterpretation. Hence, smart contracts don't need to rely on a third party to enforce the claims of an agreement. Due to these advantages, various smart contract use cases can be adopted by businesses to simplify various procedures and improve overall efficiency.
Smart Contract Use Cases
Following are a few smart contract use cases that can prove to be immensely beneficial to businesses:
1. Digital Identity
Smart contracts can enable people to own and control their personal information using digital identity management. It can allow people to select which pieces of personal information they wish to disclose to counterparties. For instance, while traveling abroad, people can choose and display the requisite personal information to airport authorities with the help of smart contracts. No other parties can view or copy digital data unless authenticated by the owner. Thus, smart contracts can be an effective deterrent for identity theft. Counterparties will not be required to store confidential data for verifying transactions. This can reduce data security liabilities involved in data transfer and storage. Digital identity management using smart contracts can also be used to ensure compliance and interoperability as critical data can be effortlessly shared with multiple parties.
2. Supply Chains
Supply chains involve several essential processes such as buying products from various suppliers, storing them in a warehouse, placing orders, packing required products, and transporting them to retailers or customers. Many organizations manage their supply chains using free and premium software. However, supply chain management software can be generic, one-size-fits-all solutions that may not be suitable for all businesses. Supply chain management is one of the many smart chain use cases that can make supply chains more transparent and efficient. Every action in the supply chain procedure can be coded into a smart contract. By integrating IoT into smart contracts, products can be tracked at every stage from factories to retail store shelves in real-time and the provenance of delivered products can be known and certified. Additionally, smart contracts can reduce the requirement of manual intervention in the supply chain procedure.
3. Financial Services and Banking
Financial services can precisely record financial data using smart contracts. Multiple smart contract use cases can be used to manage mortgages, capitalization table management, payments, and settlements.
For mortgages, smart contracts can automate payment processing and release liens after the loans are paid. Also, smart contracts can enhance the visibility of mortgage records and simplify payment tracking.
Smart contracts can streamline capitalization table management by circumventing the need for intermediaries in the chain of custody and automating the payment of dividends.
Bank runs can be a complicated issue for various banks. Bank runs usually occur if depositors feel that their bank may be unable to cover their deposits. To tackle this problem, banks can utilize smart contracts to allow depositors and shareholders to view a bank's lendings and reserves within specified parameters. Also, smart contracts can simplify regulatory compliance as necessary documents can be securely stored and shared with the concerned parties effortlessly.
4. Property Ownership
Smart contracts can be utilized to transfer the ownership of property. Smart contracts can record ownership rights and verify the identity of every owner. This approach can be especially useful for cross-border purchases, where time-consuming negotiations, tedious documentation, and complicated bureaucratic procedures can be avoided. Smart contracts can also be used for proving intellectual property ownership. Artists can preserve the proof of ownership for their work and protect it from theft and illegal use. Property owners and artists can choose their own terms and conditions for fair use of their work. Also, smart contracts can ensure that artists receive a royalty whenever anyone uses their work. Thus, with smart contracts, artists can reduce the impact of piracy.
5. Insurance
Insurance claims processing can be a time-consuming and complex procedure that may require weeks or even months. The entire procedure is manual, adding costs required for resources and increasing chances of human errors. In this scenario, smart contracts can automate certain parts of the claims process. Insurance agencies can write various insurance policies into smart contracts. Smart contracts can include several parameters based on the type of insurance policy. When the requirements of certain parameters are met, insurance claims will be processed automatically. For instance, factors such as the location of a hurricane and wind speed can be recorded into a smart contract and claims process will be initiated if the specified thresholds are crossed. Another use case among multiple smart contract use cases can be auto insurance. Smart contracts can record policy details and driving reports of drivers. By integrating IoT sensors into cars, smart contracts can instantly execute claims processing in case of an accident.
6. Prediction Markets
Prediction markets enable people to predict the outcome of events such as sports, election campaigns, and auctions. For example, the outcome of a football match or the future election campaigns of a politician. Prediction markets offer valuable insights regarding public opinions about a company or a political campaign. Businesses can also use prediction markets to understand whether they should launch a new product or not. Smart contracts can record the predictions of large groups of participants transparently to obtain more accurate forecasts. Participants can be incentivized for being a part of the prediction market and they can be rewarded after making accurate predictions. Payment of incentives and rewards can become precise and automated with the help of smart contracts.
7. Medical Trials
During medical trials, several patients have to visit multiple healthcare institutions and physically carry their documents to help doctors understand their medical history. Smart contracts can enhance clinical trials by offering cross-institutional visibility of patient data. Patients can choose which data they want to provide to an institution to ensure their privacy. Also, patient data can be transferred automatically with the help of smart contracts. With this approach, healthcare institutions can understand the results of various clinical trials. Additionally, smart contracts can help incentivize patients to participate in clinical trials.
Smart contracts can be made even more advanced by combining blockchain and AI.Blockchain and AI can work together to develop smart contract use cases that can adapt to complex parameters in an agreement. Using such an approach, smart contracts can become dynamic and agile. Also, AI-enabled smart contracts can analyze past negotiations to suggest different types of clauses that are more likely to secure an agreement. Due to these benefits, smart contracts may become a norm in business in the near future.