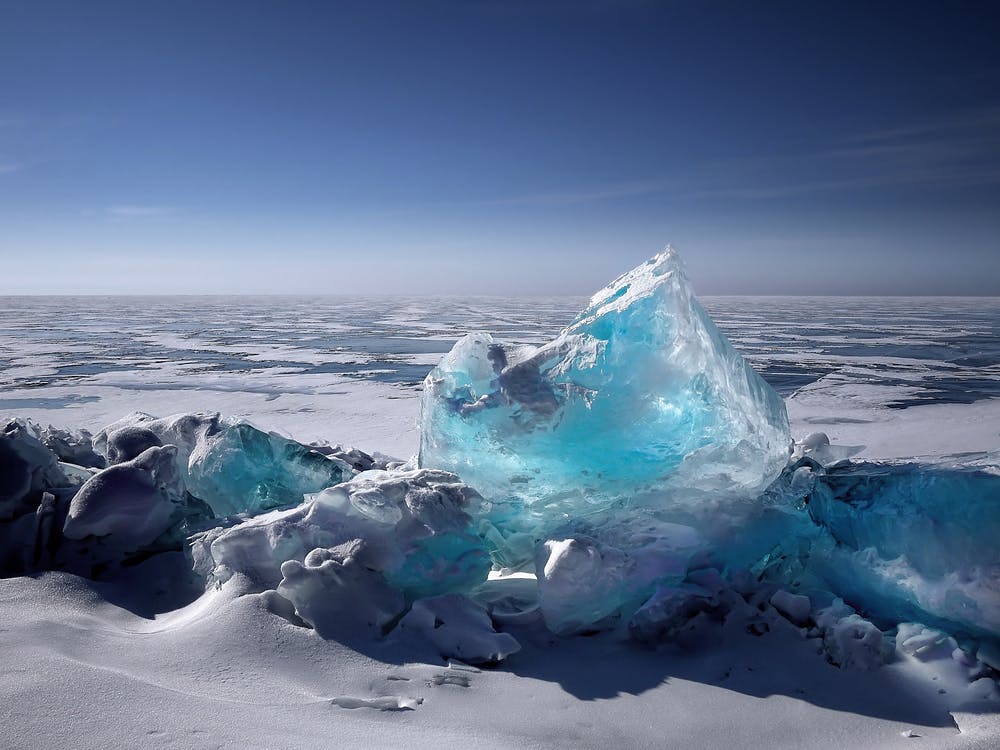 Climate change is real and is affecting us now more than ever. New solutions are needed more urgently than ever before. Utilizing technologies like artificial intelligence (AI) for climate change mitigation might prove to be our best possible bet.
Although climate change is a human-made problem, it affects all living species. The problem has only got severe in recent years so much so that influential people like innovators, public figures, and celebrities alike are raising awareness about climate change and doing their bit to stop it. Climate change has become a complex problem, and it cannot be solved completely using basic solutions. That's where technologies like artificial intelligence step in. Artificial intelligence can be used to analyze the current causes of climate change, predict future scenarios, and even create new products and services that can help minimize the causes and effects of climate change. Leveraging AI for climate change may not work as a silver bullet, but it can significantly help in our fight against it.
Leveraging AI for Climate Change
We need to act now and act smartly to tackle climate change. From bringing simple changes in our daily habits to adopting complex technological solutions to combat climate change, every step matters. AI can assist in our battle for thwarting climate change in the following ways:
Providing better Weather Predictions
Spotting the early warning signs of a catastrophic event can help save lives and reduce damage to property. By using AI for climate change monitoring, scientists are able to identify dangerous events such as tropical cyclones and atmospheric rivers. This can significantly help minimize casualties and loss to movable assets as people can be relocated to safer areas well in advance. With further advancements in artificial intelligence and machine learning, other events such as floods or famine can be predicted well in advance. Such accurate predictions can not only help during a disaster but also help prevent it altogether by allowing us to control the major sources of air pollution and greenhouse emissions that ultimately contribute to climate change.
AI can also help us gain new insights into climate change through climate modeling. Climate models can simulate the interactions of important aspects of climate, including ice, atmosphere, oceans, and land surface. With AI and machine learning, the model can be used to simulate future events and help isolate places severely affected by climate change. Better predictions can help governments draft better climate policies, prepare governments and citizens alike for change, and tap uncovered areas to find solutions for climate change.
Developing Smart Products for Smart Homes
We are headed for a smart-home future where every device in our homes will be internet-connected and 'smart.' Manufacturers can leverage AI technologies to ensure that these devices cut down on their greenhouse emissions. These products work the same way as regular smart devices. However, they can play a huge part in preserving the environment. Such devices include;
Smart Thermostats to Regulate Energy Consumption
According to the U.S Energy Information Administration, only 3% of US households use a smart thermostat. The thermostat can observe and learn usage patterns and can program itself accordingly. This not only eliminates the need for human intervention but also helps reduce power consumption. A smart thermostat can identify external conditions such as temperature and humidity and adjust the indoor temperature accordingly. They can also automatically adjust the temperature depending on the time of the day or whether the user is at home or away. A smart thermostat can help save 10% on heating and 15% on cooling.
Smart Water Solutions to Conserve Water
American households utilize gallons of water daily for maintaining their landscapes. Smart irrigation solutions can help save up to 9,000 gallons of water per household every year. AI-enabled smart devices can gather and analyze the local weather data and update user whether to water the lawn or not, in case of expected rains. Other smart devices can incorporate sensors to warn users of water wastage.
Zeroing on the Major Sources of Climate Change
Power plants are a major source of harmful emissions. Even though nuclear energy proves to be an efficient method of energy production with low carbon emissions, we are yet to harness it in a safe and economical way. Thus, coal power plants continue to remain a major source of energy production. Artificial intelligence can help track the sources of greenhouse gas emissions from power plants. Google is already providing grants to a non-profit organization for its satellite imagery system. The satellite can measure power plant emissions from space and can make the information available to the public. AI technology will use the latest algorithms to detect and track power plant emissions. The project will combine data from multiple sources for maximum accuracy. Regulations can then be imposed by governments or international organizations on power plants generating excessive quantities of greenhouse gases than the prescribed limit.
Upgrading the Current Procedures to Minimize Emissions
Artificial intelligence can be used to streamline the supply chain processes in the manufacturing, retail, fashion, and food industries to make them more environment-friendly. AI can help minimize inefficiencies, thus helping reduce carbon emissions. AI can also help in the prediction of the supply and demand cycle. Businesses can, therefore, plan their operations accordingly based on market demands and cut down on unnecessary power consumption. They can even switch towards more eco-friendly methods of production, packaging, and transportation to reduce their impact on the environment. Businesses can also reap financial benefits by implementing these efficient work methods.
Educating Citizens about Climate Change
"Our goal is not to convince people climate change is real, it's to get people who do believe it is real to do more about that," said Victor Schmidt, a co-author of the paper and Ph.D. candidate at MILA. The more people are aware and informed about climate change and understand that the threat is real, the better and stronger our fight against climate change will be. Although climate change is a global problem, its effect is not constant across the globe. Some areas are largely affected by climate change, while others are not. For people living in areas where the effects of climate change are tangible, they might not necessarily understand its true impact. Artificial intelligence can be used to spread awareness about climate change among people by simulating scenarios resulting from climate change. Such realistic environmental models can increase the understanding among people regarding climate change. Researchers from Montreal Institute for Learning Algorithms, Microsoft, and ConscientAI Labs have utilized GANs to stimulate the before and after-effects of climate change.
Tracking Deforestation
Deforestation accounts for roughly 24% of the global greenhouse gas emissions. Tracking and preventing deforestation is usually a mundane and labor-intensive task. Manual tracking of deforestation deep within the forest is a difficult task. There is also the risk of unwanted altercations with illegal loggers and can potentially result in the loss of human lives. Technologies such as satellite imagery and computer vision can help track and monitor forest covers. Combined with AI algorithms and sensors, tracking can become much more simplified and deforestation can be monitored on the ground level itself. A non-profit organization is already working with Google to create tools to track deforestation that can be hidden in trees throughout the forest, and it can detect illegal logging and poaching through audio cues.
Climate change is an issue that transcends boundaries and affects every living species on earth. Concrete steps must be taken, and taken quickly, to combat climate change. The use of AI for climate change battle not only pushes us forward to a more sustainable future but also helps businesses simplify their work procedures and create advanced devices that can help them grow financially.