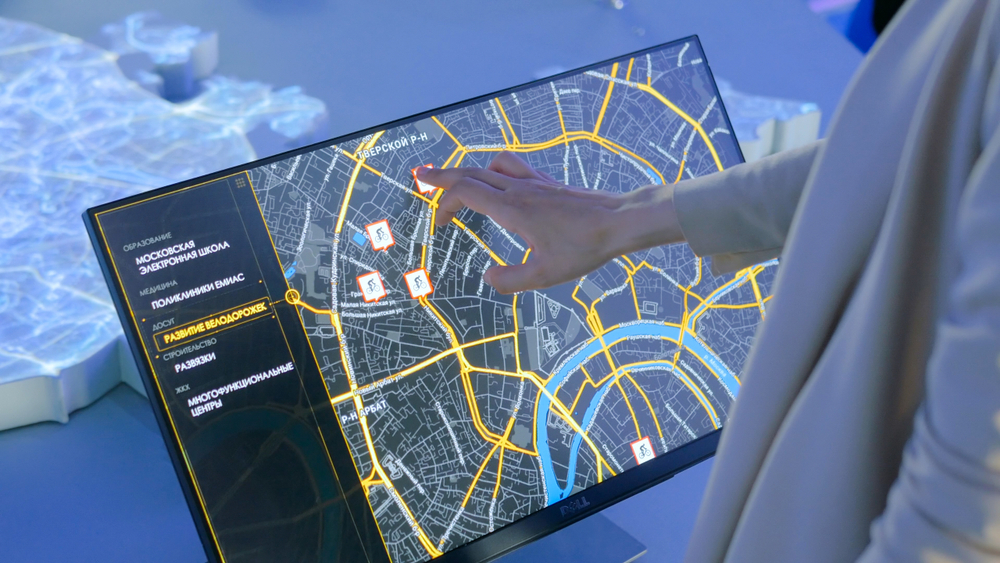 Leveraging augmented reality (AR) in smart city governance can help to better monitor and manage aspects such as transportation and ensure public safety to a higher degree.
By 2040, about 65% of the population will live in cities. This set of individuals will have their own needs that will be more urbanized and advanced than the current one. Government authorities will need to adapt to the modern needs and demands of this population with the help of technologies such as AR. AR can help overlay extra information over objects and help in gathering complete or missing information that couldn't be provided otherwise. The use of AR in a smart city can help with healthcare, traffic, and transportation management, crime detection, and other community services.
The Role of AR in Smart City Governance
AR can find applications in various governance practices, improving their efficiency. Some areas where AR can be used are: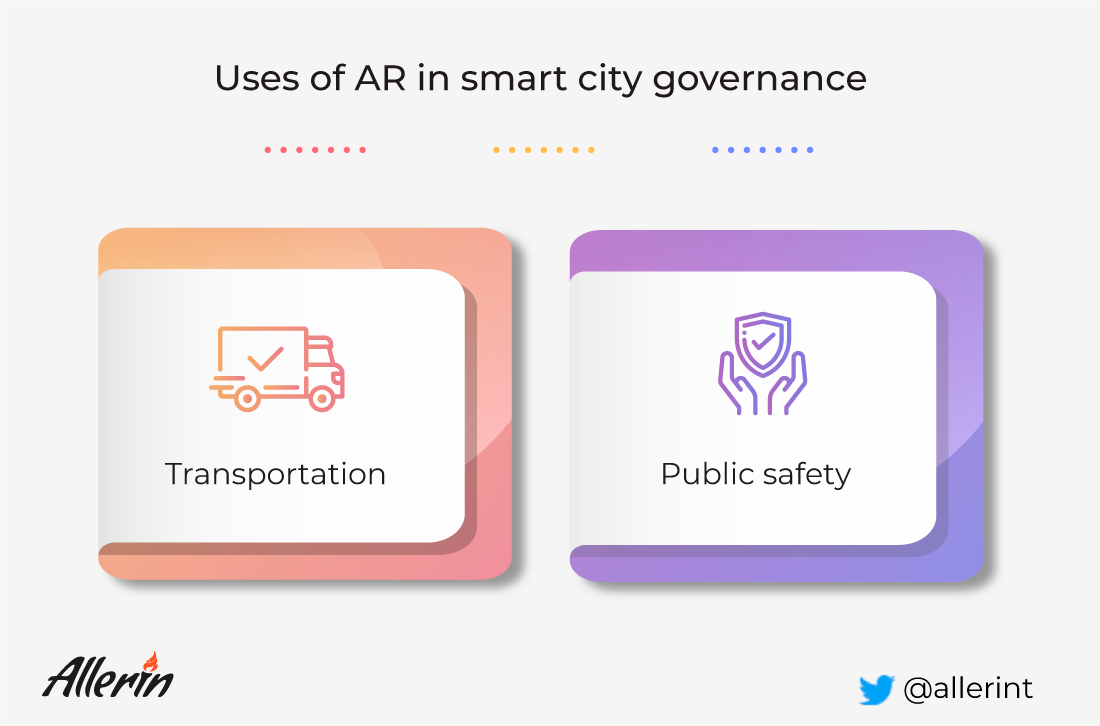 Transportation
AR can help ease the process of getting information about public transportation services such as buses, trains, and metros. Commuters can point their AR device at a map provided at the railway, metro, and bus stations to get real-time information about trains and buses on different routes. It can help with providing additional information like the number of commuters on the train, whether the train or bus is crowded or empty, the ETA, and the time it will take to reach the destination. Also, commuters can find directions regarding transportation options easily with AR devices. Commuters can find information about the nearest subway station or a bus stop from where they can reach their destination. It can also suggest the shortest route the individual can take to reach the destination. It can even suggest alternate methods of transportation such as ridesharing cabs, bikes, and taxi services that can help with the individual reach the destination quickly and in an affordable manner.
Public Safety
AR glasses that use facial recognition technology will help law enforcement authorities quickly get complete information about individuals. Details such as name, place, warrants, past crimes, if any, of an individual under screening can be found easily with the help of AR glasses. This can help authorities identify suspects or criminals that are on the run from the law, quickly. Similarly, emergency services like fire departments can use AR during an emergency. AR solutions can help navigate traffic and enable firefighters to reach the destination in the shortest possible time. It can also assist in carrying out safety procedures by overlaying details such as staircases, elevators, and entry and exit points of a building on fire. This can help firefighters to better respond to the situation as they have all the necessary information with the help of AR technology. A number of governments have already leveraged AR technology. For instance, police officers in Zhengzhou, China, are armed with AR glasses that help identify suspects by capturing photos of individuals and matching it with a central database of potential criminals. The future of AR in smart city is already here. Governments that have not already implemented AR solutions should adopt them at the earliest.