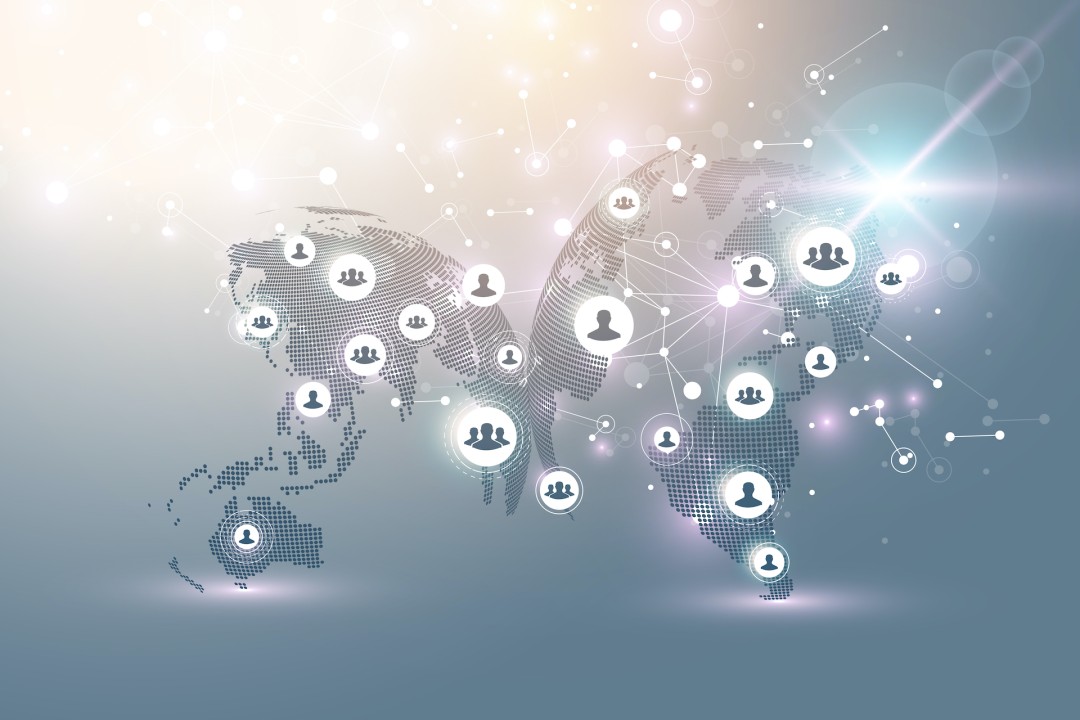 ERP has continued to be a crucial aspect of enterprises to boost business productivity.
The integration of big data with ERP can trigger unprecedented growth in businesses.
ERP systems continue to remain the backbone of businesses. However, present-day ERP systems aren't being fully utilized to their capabilities. That's because, the data available with the companies using ERP is being brought to significant use. According to a study by Information Week, only 12% of the data collected by companies is analyzed, while the rest 88% is left out. This means that businesses are losing out on a huge chunk of data that can be used to gain valuable insights. These insights can help increase the productivity and financial prospects of businesses. Integrating big data with ERP systems can help in the collection, processing, and analysis of structured and unstructured data generated by businesses. With proper utilization of big data, businesses can unlock a treasure trove of benefits over the already beneficial ERP solutions. Let's explore how integrating big data with ERP can work in tandem to help businesses:
Integrating Big Data with ERP
For three decades now,ERP has been an important part of large enterprises . However, not all data flows through ERP systems. It becomes a difficult task to manage big data and the information collected by ERP systems. It gives rise to a lot of complexities for data manipulation. Hence, big data tools are engineered in such a way that they can distinguish data sources and manipulate them. After the data manipulation is complete, it is then converted into a user-friendly form to be used. ERP, in itself, acts as a data bank for big data. Both big data and ERP can feed each other running parallely. The value of ERP systems can thus be enhanced immensely with big data integration.
Benefits of Integrating Big Data with ERP
Big data can have a positive impact on ERP systems and bring about the transformation of businesses. It has enabled businesses to improve their processes and enhance their revenues significantly. The internal processes are streamlined, resulting in a highly productive working model. Here's how the combination of big data with ERP systems is impacting businesses.
Understanding Customer Preferences
Social media platforms, sensor networks, and mobility largely affect the functioning of big data and ERP together. Currently, a large number of businesses are benefiting from social networking sites for understanding customer preferences. With the availability of big data, businesses can have a complete overview of the likes and dislikes of their customers. Hence, businesses can provide customized recommendations for a wide variety of options to their customers resulting in increased revenue. Even if the implementation of big data doesn't necessarily result in improved sales, it can help increase user engagement. The customer will spend more time on the company's platform. With advanced technologies like AI and ML, big data can be leveraged to understand the customer better and provide tailored suggestions.
Providing Business Insights
At present, businesses use sensor networks that collect semi-structured type of data. With big data, the data generated in business processes can be collected in a structured manner. This helps businesses to receive insights regarding inventory, production, and supply chain management processes in an efficient manner. These insights enable businesses to make better and more precise decisions that can be beneficial to the organization. Using big data with ERP can bring about the development of new and innovative strategies for the growth of the business.
Simplifying Scheduling Processes
One of the significant benefits of using big data with ERP systems is simplifying the scheduling of projects. A large amount of information can be processed in a short time, making the management and scheduling of projects a simple task. This can greatly improve the output of the business as operations can be run efficiently. With the integration of big data into ERP, businesses can freely access information in real time. This helps them better schedule their processes and save significant chunks of time. In addition, human resources can be allocated efficiently, resulting in increased productivity.
Improving Supply Chain Management
It proves to be a big challenge for companies to keep a record of all the processes involved in supply chain management. The flow of products from the supplier to the manufacturer is hard without getting a thorough insight into supply chain management. Supply chain visibility is vastly improved by integrating big data with ERP. Businesses can get an elaborated view of all its assets and processes by using big data for ERP solutions. With real-time monitoring of the data at hand, businesses can optimize all the routes involved in the flow of products and their movement in the supply chain cycle. They can easily supervise the information regarding the products at various stages in the supply chain.
Forecasting Sales
A retail business can hugely benefit from the collaboration of big data and ERP systems regarding forecasting and improving its sales. Having significant data in ERP systems like inventory and supply management, retailers can get deeper insight regarding sales patterns. With accurate predictions of sales, retailers can better manage their supply and demand requirements for various products. This can significantly reduce the instances of under or overstocking of materials and components and maximize revenues.
Standardizing Hiring Practices
Hiring the right candidates is a top priority for businesses. Big data is used by many companies to enhance their hiring process. Effective analysis and use of data can help improve the relationship with candidates. Recruiters can have in-depth information about job-seeking candidates. This can help in finer assessment of the candidate. Recruiters can find the most suitable candidate for the required vacancy. It can help fill potential talent gaps that arise in many cases. Thus, the integration can prove highly advantageous over traditional hiring procedures. With a workforce that perfectly aligns with the skill requirements and ethics followed at the workplace can result in a highly productive work environment.
Future of Big Data with ERP Applications
The combined use of big data with ERP will see increasing applications in various industries. Businesses are rapidly generating data, with 90% of it being attributed in the last two years. This data holds critical insights that can make or break the prospects of these companies. Health centers, hospitals, social media platforms, retail, and the fashion industry are some areas that can benefit hugely by implementing big data with ERP solutions. These industries rely on ERP systems heavily, and big data can be highly beneficial in improving their efficiency and daily operations.
It won't be wrong to say that the future of ERP will include big data. The incorporation of big data with ERP should make businesses capable of having a broad perspective over their business operations. However, businesses should ensure that the risks associated with big data are addressed to ensure optimum utilization of the technology. As an additional step, companies need a convergence of multiple advanced technologies with high-speed decision-making capabilities if they want to stay ahead of the competition.