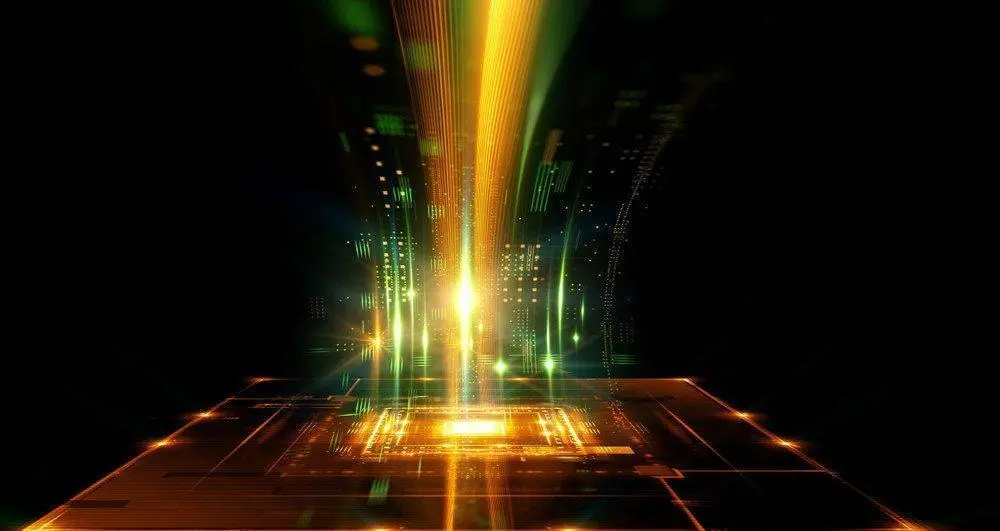 After revolutionizing the finance and entertainment industries, respectively, blockchain and VR are now playing a combined, highly impactful role in transforming the art industry.
Art can be, in a way, defined as the expression of an artist's subjective perception of reality. This expression can take many forms, from something as tangible as a sculpture or a monument to something as abstract and conceptual as a story or a musical composition. The concept of art is ever-changing and is as fluid as the experiences provided by the creations categorized under its label. An example that demonstrates the ever-evolving nature of art is its transformation under the influence of modern technology. Technologies like blockchain and VR are two relatively new technologies that are already transforming the art world, in ways never imagined before.
Read on to know how blockchain and VR are not only redefining the ways of art creation and consumption, but also the conception of art.
Creation
One of the earliest contributions of VR to the world of art is the ability to create a fully immersive visual artwork in virtual space. VR applications allow artists to create paintings in a three dimensional, virtual environment. These applications enable skilled artists to create seemingly realistic yet abstract creations that not only include stationary patterns like traditional paintings but also show movement. VR and blockchain can also be used to create and distribute movies. Such movies provide the audience with highly immersive visual experience, combined with rich auditory stimulation, through the use of three dimensional (3D) sound. This VR content is then distributed through blockchain in a secure, cost-effective way to audiences all around the world. Such application of blockchain and VR not only enables wide audiences to enjoy the immersive artistic experience from within the confines of their homes, but also helps creators to get fairly and directly compensated for their creative efforts.
Consumption
In addition to helping with the creation of new forms of fine arts, the combination of VR and blockchain also amplifies the way people experience performing arts. A considerable portion of revenue in music is earned through live concerts. However, the attendance of such concerts is limited by the capacity of the venues, which not only disappoints enthusiastic fans who don't get to buy the tickets, but also limits the artists' earning potential. To solve this problem, a platform powered by blockchain enables audiences to experience live concerts virtually using VR equipment. Audiences pay for virtual concert tickets, and VR interactions with celebrities and artists, through their designated cryptocurrency, which creates a self-sustaining ecosystem. The system not only enables more fans to experience their idols but also helps creators and performers to earn more.
Conception
The ultimate breakthrough in the world of art, brought about by VR and blockchain, is redefining the way people perceive art. Crypto-art is a new form of art which combines creative art and the blockchain to create virtual artwork that can be purchased using cryptocurrency. Another mind-blowing application of VR and blockchain are the virtual crypto-art shows, where people can experience crypto-art using VR technology. Such applications are stretching the definition of art and are broadening the concept beyond its existing boundaries.
The combination of blockchain and VR is transforming the art world, by spawning new forms of art, as well as enhancing the existing ones. With increased participation and support from artists, as well as, audiences worldwide, similar technologies can be used in the near future to form ecosystems where art can be created and appreciated limitlessly.