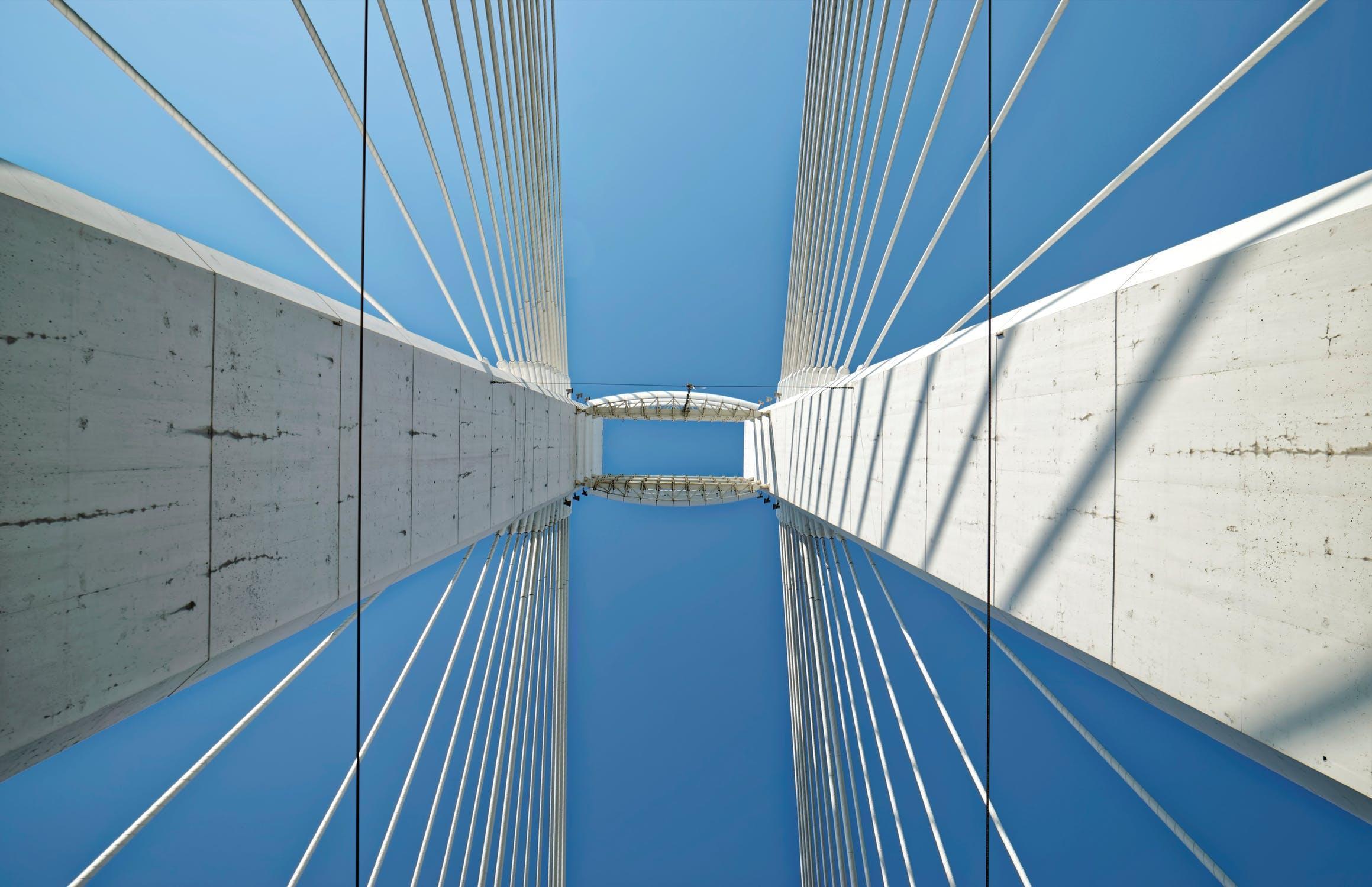 The construction industry can benefit from decentralized blockchain in construction by creating smart contracts and managing supply chains.
According to a study conducted by Aon, 95% of construction data gets lost during the handover to the first owner. This data is lost due to a lack of transparency, which increases the chances of construction fraud. The most common types of construction frauds include falsifying payment applications, billing for unperformed tasks, and substituting or removing material. Blockchain has the power to record and secure a huge amount of transactions. What makes blockchain so special is the security that it provides due to the use of decentralized ledgers for storing details. Blockchain in construction has the potential to be a perfect match for this industry where the consequences of fraud are huge.
The Revolutionizing Role of Blockchain in Construction
Security, transparency, and traceability - the three most fascinating features of blockchain - can revolutionize how the construction industry operates.
Penalizing Delayed Projects
Delays in construction projects cause disputes in negotiations that can cost construction businesses heavily. Construction companies can leverage smart contracts to overcome the delayed project barrier. Smart contracts are digital protocols uploaded on the blockchain network intended to self-execute and self-enforce contractual clauses mentioned in the agreement. Clients can create smart contracts with construction managers to penalize delayed projects. For instance, they can agree upon a deadline with construction managers. If the project is not completed, then the final payable amount will reduce according to agreed-upon clauses.
Automating Labor Payments
Inflation of labor costs can occur anywhere in the hierarchy of the payment chain. For instance, those at the bottom of the hierarchy, like daily wage labor, can record additional working hours or the amount of work completed. The ones above them can inflate costs by hiding or exaggerating what is paid to their subordinates. With the implementation of smart contracts, there will be no possibility for anyone to inflate labor costs. For example, when a laborer enters the site, his work hours are registered. Based on the per hour wage, payment can be auto-calculated. Details of every transaction will also be stored on the blockchain network, which will be available to each person involved in a construction project. Seniors, therefore, cannot hide or exaggerate payment details to inflate labor costs.
Managing Supply Chains
The supply chain involves many service providers, like suppliers and carriers. To keep an eye on every service provider is tough. Transparency and traceability provided by the blockchain network helps to keep track of transactions. And the same can help construction companies to track and manage supply chains. For instance, they can track the source of raw materials and the certificates of the suppliers. Tracking the source reduces the risk of construction companies getting involved in any legal issues due to their purchases from their suppliers. It also helps to trace the supplier in the case of faulty materials.
Blockchain in construction results in better implementation of privacy controls because of the security and transparency it provides. However, the blockchain is not unhackable. There have been instances of blockchain attacks in 2018, amounting to almost $1 billion. If not implemented correctly, a blockchain can suffer cyber attacks like Sybil, DDoS, Eclipse, and 51% attacks. Businesses should, therefore, collaborate with blockchain service providers that can help in the accurate implementation of a blockchain platform.