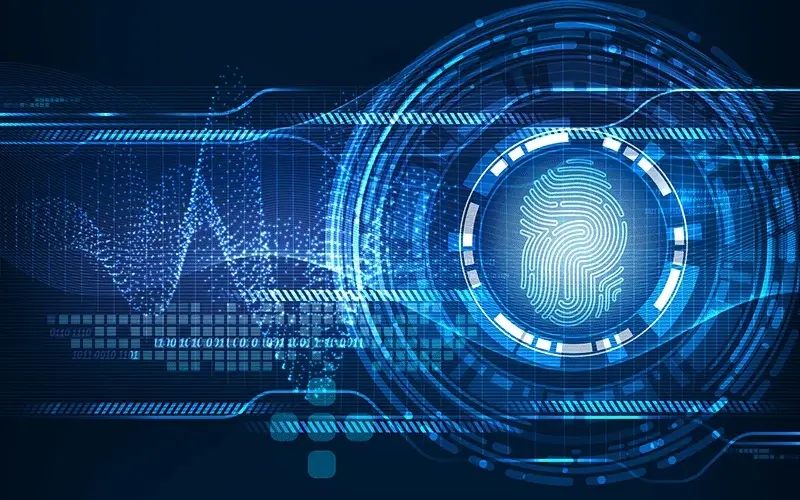 Blockchain technology can help to determine the origin of the weapons from production to delivery and prevent counterfeits.
The defense industry involves a lot of coordination among different teams to keep projects on track.
This task becomes even more complex because governments are involved in planning and execution of assignments. As a result the potential of blockchain technology in defense is being explored to end the existing complexities in the operation of this sector.
The defense industry involves a lot of resource management. It's also because the entire industry is resource intensive. In fact, a lot of countries around the world spend more on their defense sector than on basic amenities like education and health for their citizens. Because there is so much capital involved, the industry needs to adhere to strict resource management principles so that taxpayers' money is utilized in the best possible way. However, there have been several instances where lots of funds are wasted because of ill-management. Other than managing projects, communication in the defense industry also requires a robust and protected platform. Countries are habituated to being secretive about their defense projects before the masses, in general. Blockchain technology in defense may be of help here, to minimize the leakage of resources, to make the workflow more efficient, and also to provide a platform for defense communication.
Blockchain is on a path to revolutionize trade. Satoshi Nakamoto gave the world a secure and reliable method to transact with one another without the requirement to trust a third party to verify the transaction. Blockchain acts like a shared spreadsheet across a network that contains details of every transaction on the network. The fact that a copy of the blockchain rests with every participant on the network, secures the system from external attacks. The apparent infallibility of blockchain makes it a preferred choice for defense project management and defense communication.
Opportunities for Blockchain in the Defense Industry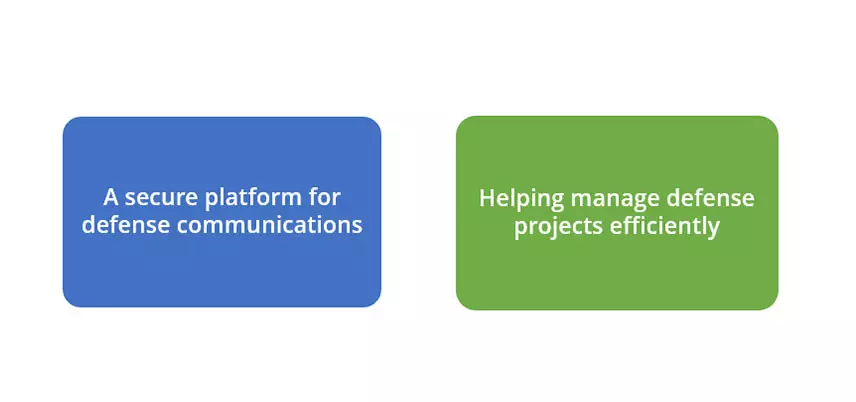 Managing Defense Projects
Blockchain can help defense project managers track the progress of different aspects of the project. A single blockchain will help track changes made to all the various components of an assignment. This will help managers analyze the situation better and calculate precise delivery schedules. Governments can also overlook the process so that there is a sense of transparency in trade between private contractors and defense stakeholders.
Securing Defense Communication
Defense communication requires a robust and secure platform for agencies to maintain secrecy, as per the protocols laid down. Blockchain is a suitable platform for handling defense messages because of its protected infrastructure. Messages can also be verified for their source before being sent on to the platform. Communications can be made transparent for a group of officials to avoid wrongdoings in the process.
Accenture has demonstrated how blockchain can help accelerate defense and aerospace projects with a patented application in Paris Air Show 2017. Blockchain is transforming a lot of sectors, and defense being a key one, pushes for further penetration of the technology. The United States Defense Advanced Research Projects Agency (DARPA) has signed a contract with ITAMCO (Indiana Technology and Manufacturing Companies) to develop a virtually hack-proof messaging platform based on blockchain. This step is the first in the introduction of blockchain into the defense sector. Over time, other governments will also realize the effectiveness of blockchain technology and adopt it into their defense applications.