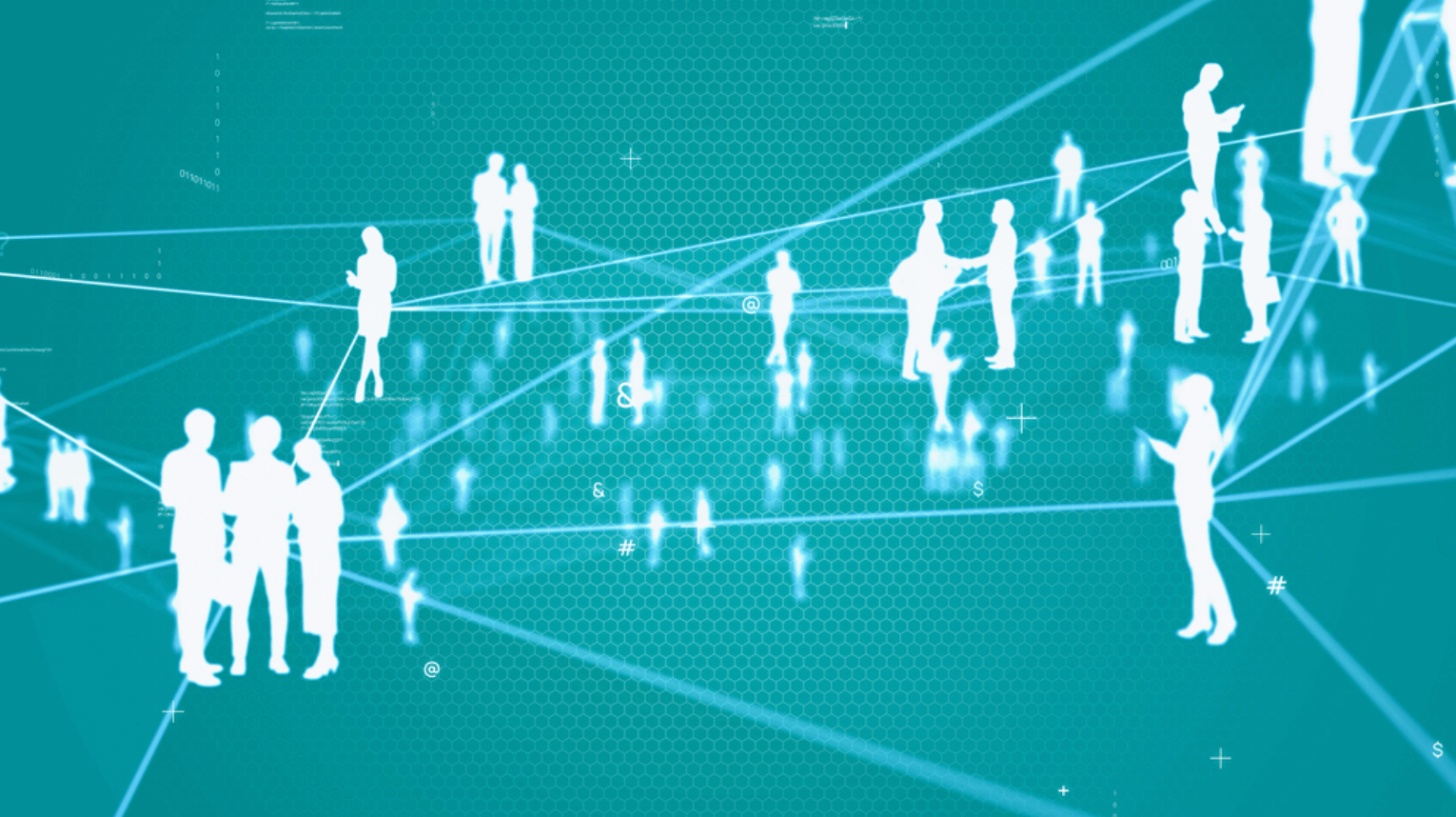 RPA and cognitive automation have pushed employees to assume creative roles as the mundane tasks are handled autonomously.
Big data in HR helps analyze trends, monitor performance, and dictate the course of action to follow in the future.
Workforce trends are seeing a titanic shift toward automation led by Robotic Process Automation (RPA) and cognitive automation, among other technologies. Although the process of automation in industries began a few decades ago, the pandemic and the competitive advantages have accelerated it further. It raises concerns about human workers losing their jobs during the transition and it's true.
However, AI-powered data analytics has matured enough to provide insights into the employees and their roles in an organization. As automation is taking away repetitive tasks, employees are assuming more creative and decision-making roles thanks to the inputs from analytics of big data in HR.
How Data Analytics Is Changing Employee Roles in a Cognitive Automation Era
Cognitive automation and RPA are taking up mundane tasks as they adhere to rule-based and repetitive tasks in a high volume. It helps produce items from scratch in comparatively less time and without much error. Additionally, it gives a competitive edge to any organization as they can produce items in large quantities while keeping the cost less than half of what a low-salary worker would charge. It is the predominant reason why manufacturing jobs are phasing out and this has propagated to other sectors, including HR, IT, retail, etc.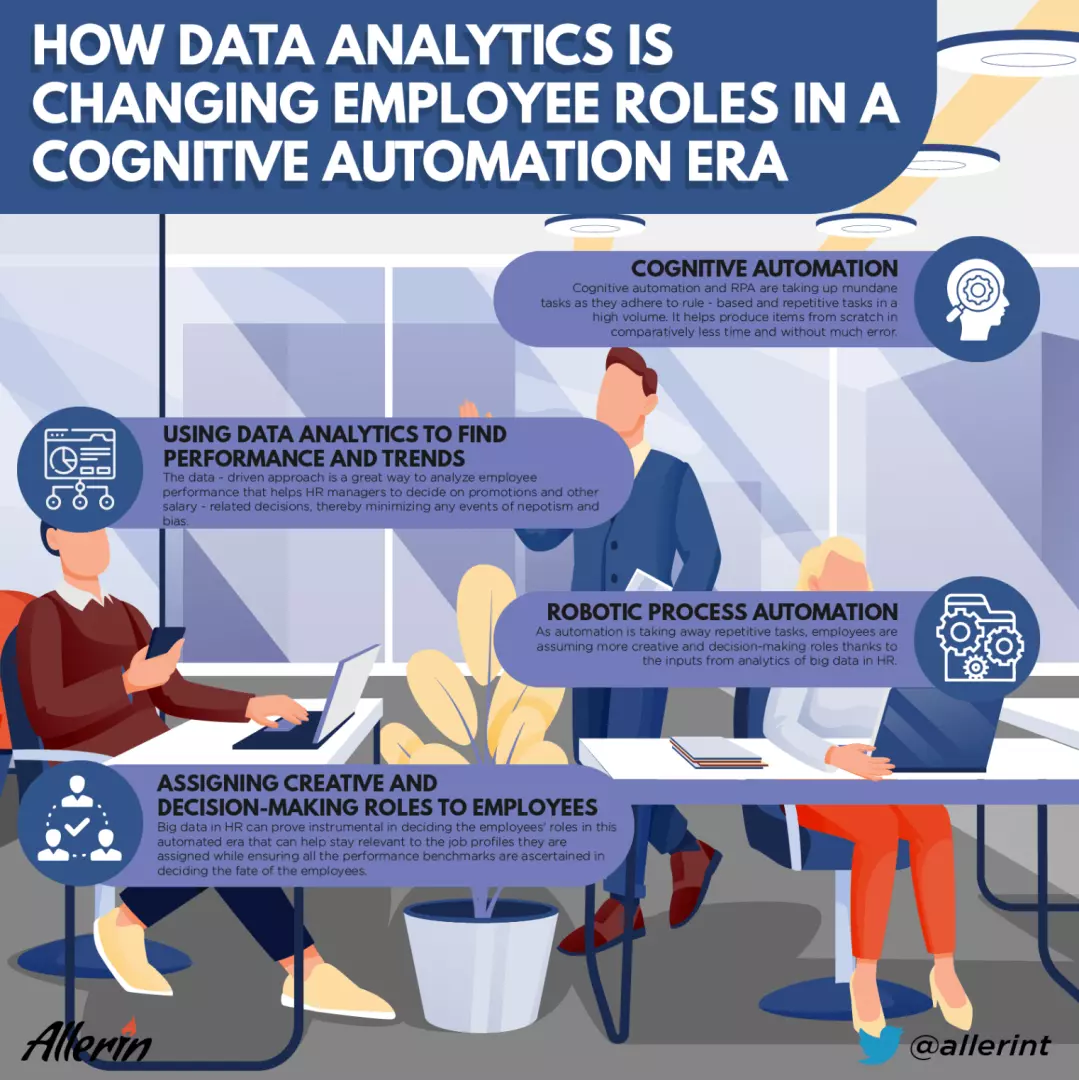 Data analytics has transformed the world of human resources and employee roles in organizations. As cognitive automation increasingly handles mundane tasks, employees are left with exploring their verticals and using their time creatively and productively. It has proven to be instrumental as employees can focus on value-added activities rather than punching in numbers in invoices or making transactional logs, among others. Big data in HR is crucial to be processed to make sense of the data. It analyzes the trends and behavioral patterns of the employees in an organization that HR managers can utilize to assign different roles or take appropriate actions.
Organizations use data analytics to ascertain employees' performance benchmarks that use all kinds of data sources available. It can help human resources retain employees with higher productivity and progress ratios while reassigning or terminating those with the wrong skill sets in the company. Since tools analyzing big data in HR can track trends, AI can be used to find employees that might leave the organization for some reason.
The data-driven approach is a great way to analyze employee performance that helps HR managers to decide on promotions and other salary-related decisions, thereby minimizing any events of nepotism and bias. AI algorithms can be trained to take out any biases from the pie and generate outcomes based on legit factors deemed paramount by the organizations, such as KPIs.
Cognitive automation is eating up jobs that involve mundane tasks and this is pushing employees to assume creative roles in any organization. Big data in HR can prove instrumental in deciding the employees' roles in this automated era that can help stay relevant to the job profiles they are assigned while ensuring all the performance benchmarks are ascertained in deciding the fate of the employees.