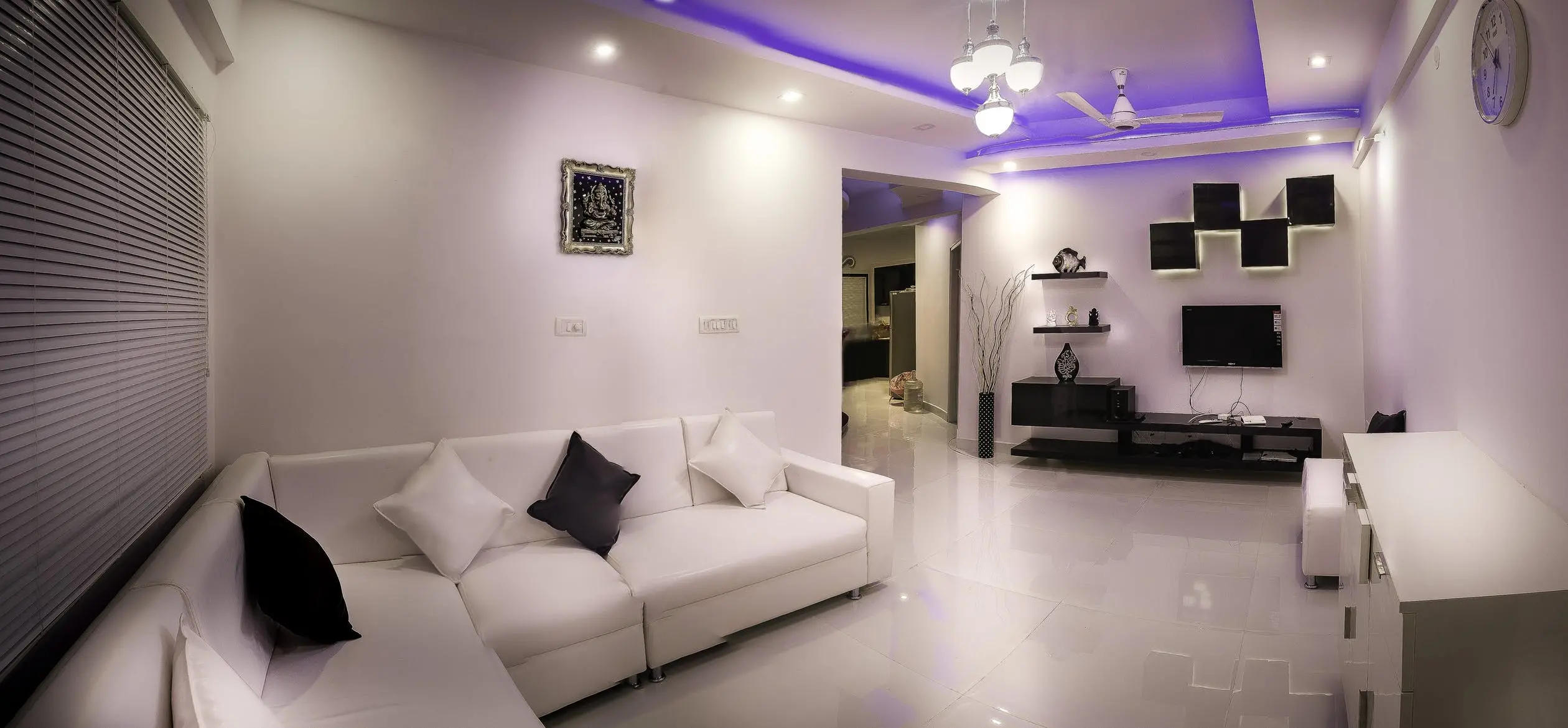 Smart homes just like our smartphones are a natural transition in the current climate of technology.
Being able to control the temperature of your house from anywhere in the world is one way technology is helping to create convenience. Smart technology is an environmentally friendly choice by making sure we aren't unnecessarily using energy, by being able to turn lighting on and off and making sure our thermostats are accurately set. Using the technology of smart homes is becoming easier and easier, in-home cameras and smart speakers are a few examples, one gives the convenience of being able to see into your home when and the other is able to make the interface hands free. Most smart technology is easily accessed from a smartphone or if you are in your home, smart speakers can easily pick up voice commands.
Smart speakers are the current trend right now "72% of Americans with smart speakers want to have voice control capabilities". Being able to just speak commands when you need to, adjust the temperature, or make a shopping list are part of home automation that makes it easy for people to use their smart technology more efficiently. While cooking dinner you may notice you are out of olive oil, saying a command to your smart speaker and asking them to "add olive oil to my shopping list" can be a handy tool in creating an efficient workflow.
Home security is one of the biggest draws to home automation, with $47 billion dollars being spent on home security it shows that people are investing in this service. According to research "3 out of 5 Americans buy smart home products to monitor their house via smartphone". Imagine checking to make sure everything is in its place at home while on vacation? That is peace of mind that home automation can easily provide.
Saving time with home automation, 57% of Americans that use smart products regularly say that it saves them about 30 minutes per day. Mundane tasks such as making lists, or changing music stations can take away from important duties during the day. According to Irish Roofers in Dublin, the roofs of newly built smart homes in the future will have solar panel slates installed as standard. Smart homes make life easy!! Thinking about all the projects homeowners are inundated with everyday and being tethered to their home take away from getting important work completed. Home responsibilities are alleviated by technology by allowing remote access, smart homes can save an estimated 20% on home heating and cooling costs.
The leaders in the smart home game are Honeywell, Samsung, and Johnson Controls, Schneider Electric and Ingersoll-Rand plc. Each company brings in revenue in the billions. Samsung leads the competition with a revenue of $213 billion. The United States leads in smart home technology usage with 32% followed by Norway, Estonia, Denmark and Sweden. Scandinavia is a pioneer in environmentally friendly technology.
Smart homes are definitely the technology of the younger population with most devices including Lutron used by 25-34 year olds. Newer generations being raised with this technology will naturally develop user interaction and expectation. Homes will be expected to have smart technology in the future. 81% of home buyers expressed that having home automation already installed would be an incentive to purchasing a home. Investing in smart technology can increase the value of your home. Knowing that homebuyers are willing to spend money on homes where home automation is currently installed is a great investment for you as a potential seller. Making these improvements will be an investment on many levels. Home automation is eco-friendly, money saving, safety enhancing and can overall increase the value of your home. There isn't much nowadays that can add that much value to your life.
Using smart technology is commonplace currently; innovation is moving so quickly that the availability is becoming cheaper and more accessible to more Americans. This technology isn't just available to the wealthy, for a minimal investment one can purchase a smart hub to keep track of grocery lists, favorite music stations, turn lighting on and off, and make sure their alarm clock will wake them up at the precise time needed. Home automation is an investment we should all be making.