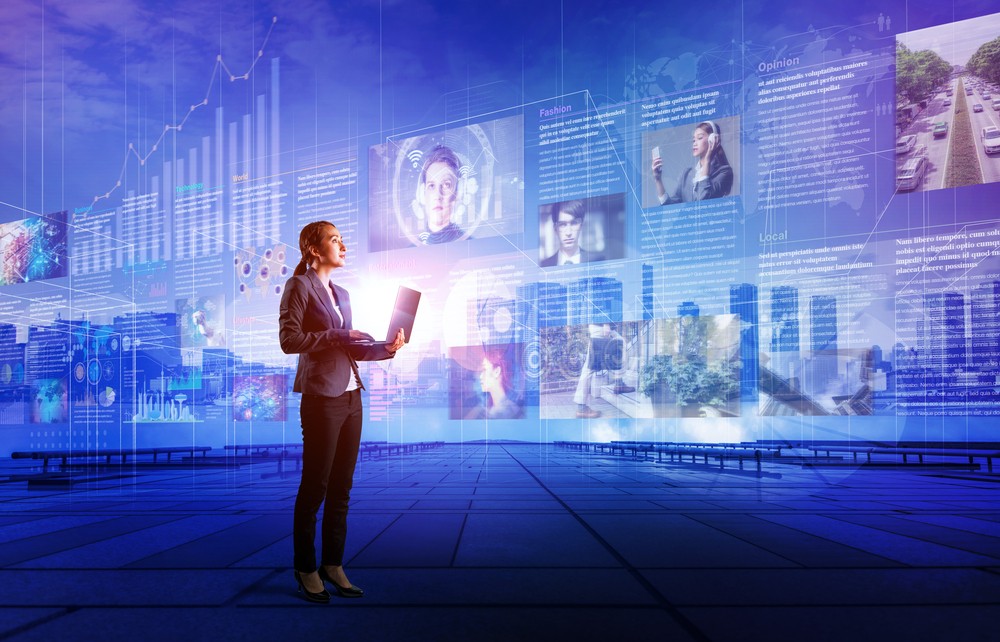 Spatial journalism will provide an immersive and engaging news watching experience to viewers by putting them into the shoes of news reporters.
Spatial journalism is defined as an emergent kind of journalism that incorporates space, place, and location into the process and practice of journalism. Technologies such as augmented reality and virtual reality will be at the forefront of spatial journalism. These solutions will allow the viewer to immersively experience events rather than just 'see and hear' them. But exactly how?
How AR Will Change the Face of Spatial Journalism
Augmented reality will potentially replace 2D images and videos currently used in television news broadcasting with 3D projections of the news. For experiencing spatial journalism with augmented reality, only a mobile device with AR capabilities is required. News and media outlets can leverage the technology to deliver immersive news to their customers. For example, news and media houses can design an app that can project the news article a customer is reading on the app into the real-world. These can include sporting events, music concerts, or any major event that is reported by the company. Thus, a simple news article can 'come to life' with spatial journalism using augmented reality. Newspaper outlets, too, can leverage augmented reality for spatial journalism. Newspapers will have codes that can be scanned with a camera. It will then project the news article into the real-world. Individuals can get details about the news article from different perspectives.
How VR Will Transform Spatial Journalism
Virtual reality has the potential to transform the way people consume news completely. With virtual reality, individuals can literally step into the shoes of a news cameraman and experience the news rather than just seeing them on a device. Viewers can get a 360-degree view of the broadcast news event and become completely immersed in it. Individuals can walk through a war-zone, fly over foreign terrains, or 'stand' next to their favorite artist in a concert, thanks to virtual reality. Naturally, virtual reality will provide a far engaging and highly immersive solution when compared to augmented reality. Thus, there is a high probability that virtual reality will be the preferred go-to option of news and media houses for spatial journalism.
The New York Times launched a feature in 2016 called the Daily 360 that delivered 360-degree videos and VR experiences to the public every day. The only drawback of using virtual reality for spatial journalism is the need for a VR headset. This has kept people away from using VR solutions. But, if spatial journalism can provide a wide variety of spatial journalism content that is highly engaging and immersive, people will happily adopt VR solutions for keeping themselves abreast with events across the globe.
Using AR and VR for spatial journalism has the potential to replace traditional journalism methods completely. However, there are certain barriers faced in implementing AR and VR technology on a large scale. Firstly, it is difficult to create extensive content for spatial journalism. Secondly, the adoption of these technologies has been very slow, and people are still skeptical of adopting these solutions. However, spatial journalism has the potential to replace traditional news reporting if these challenges are mitigated. News and media outlets are already realizing the benefits of spatial journalism, and thus it is only a matter of time before it becomes mainstream.