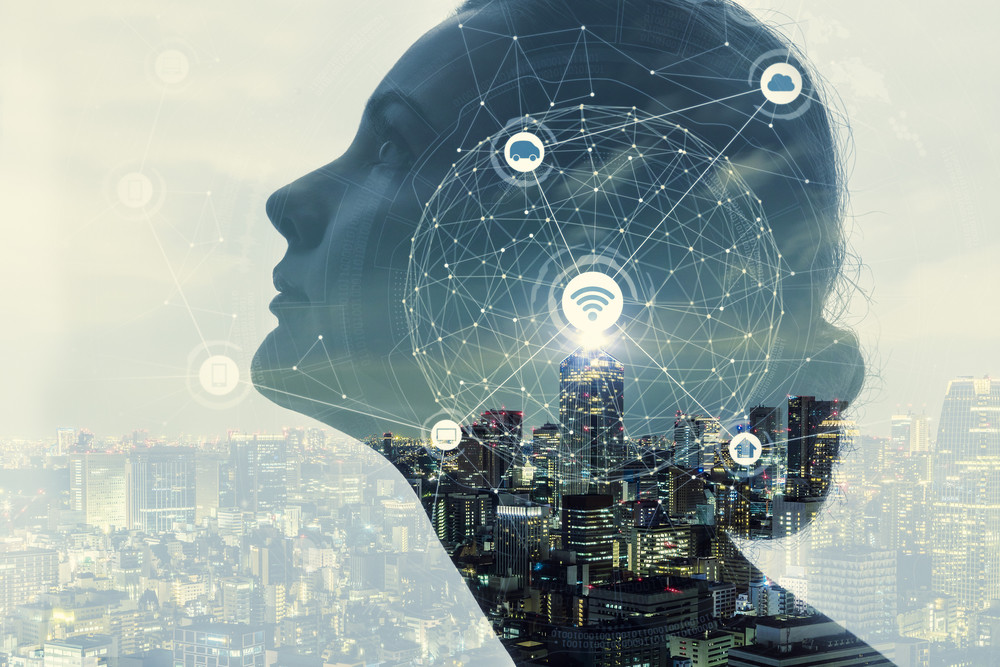 Big data has become one of the most important business assets during the Covid-19 pandemic.
It is difficult for industries to have a real-time strategy for data management.
Hence, strategizing only after experimenting a little with the relevant business use cases, is the only way to a successful big data strategy.
The need for big data in organizations is growing tremendously. The global big data & business analytics market size was valued at USD 198.08 Billion in 2020 and is projected to reach USD 684.12 Billion by 2030, growing at a CAGR of 13.5% from 2021 to 2030.
But before implementing big data in any organization, the business leaders and analysts set a foundation that aims to give a centralized vision of the potential of this technology. Only 23% of sectors have an enterprise-wide big data strategy. This is a clear indication that more than 50% of the organizations are still trying to find the right way for implementing big data in their firm.
5-Step Framework to Formulate A Big Data Strategy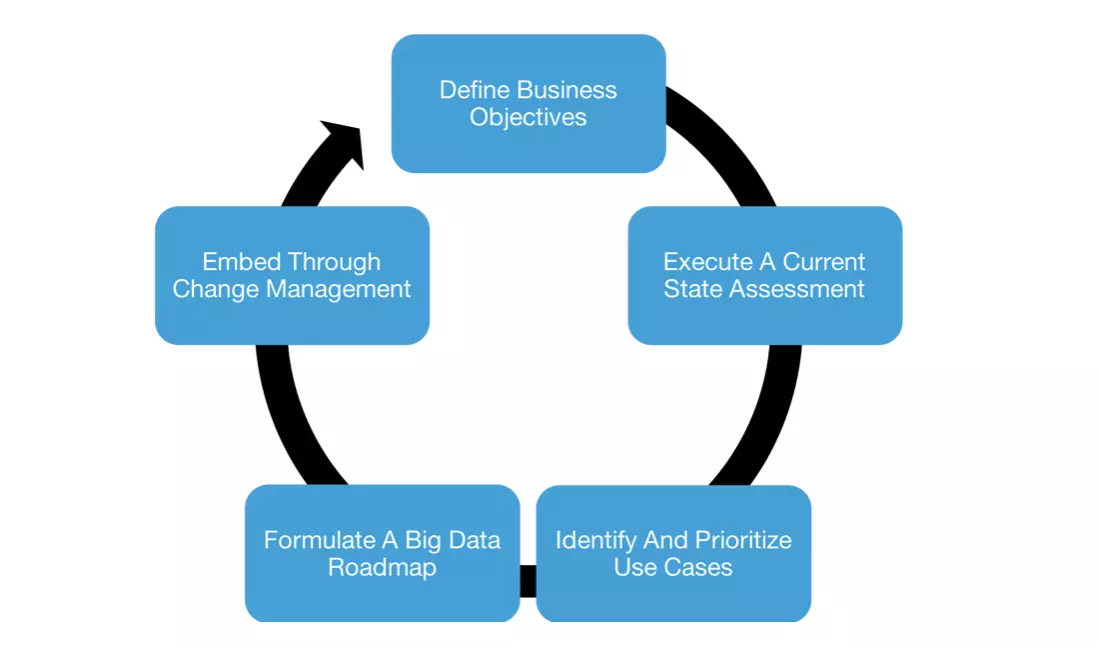 Organizations can follow the following 5-step approach to formulate their dig data strategy:
Define business objectives.
Execute a current state assessment.
Identify and prioritize Use Cases.
Formulate a Big Data Roadmap.
Embed through Change Management.
A successful big data strategy requires a broader approach that includes sub-strategies, such as big data governance, data management, and architecture, after experimentation with various new business cases. But, the existing data strategy is tactical, which cannot handle the data (big data) that comes in real-time. The way to a successful big data strategy is shared below:
Key Advice To Achieve a Successful Big Data Strategy

Here we unlock the strategy for successful implementation of big data in your organization. Now, it might be a little surprising for you, but the right big data strategy lies in not strategizing at all. The reason we say this is because:
First, big data is a big thing, containing large chunks of data. Having a restricted plan that gives a narrow approach to managing the data is not the best way out

Second, a lot of business use cases of big data evolve only over time. We should experiment with those business cases and build a strategy over time. You can say that strategizing for big data implementation is a slow learning process.
Guide To Follow Before You Leverage Big Data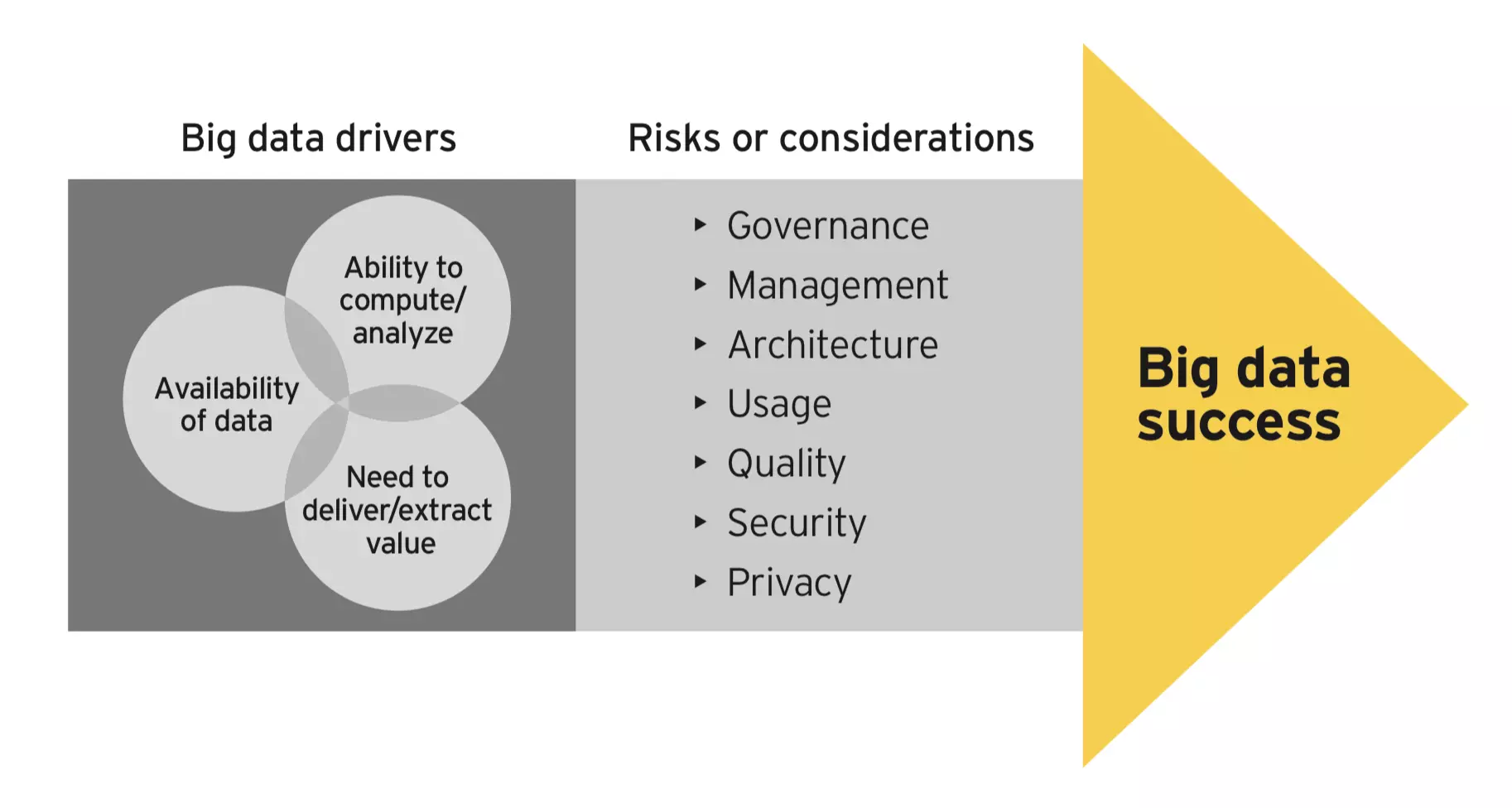 The following steps are essential before leveraging big data in your organization. Business leaders and analysts should:
Determine their industry's business goals and requirements and, accordingly, strategize how to use data for different business cases

Focus on their data first rather than building information governance or big data architecture

Experiment with different and relevant business use cases and have a comprehensive knowledge of those use cases

Organize the strategy as and when they experiment with big data for different use cases

Check out how the insights that are drawn from the use cases are helping their firm to optimize their performance

Keep an eye on their competitor's actions and performance too
It is true that having a big data strategy aids a comprehensive view of how well we're managing big data in our premises. But, it is equally valid that having a narrow in approach strategy, without enough experience of just having big data in your business, won't be helpful either. Hence, creating a big data governance strategy and architecture after experimenting with the business use cases is the best way to implement big data in your industry.