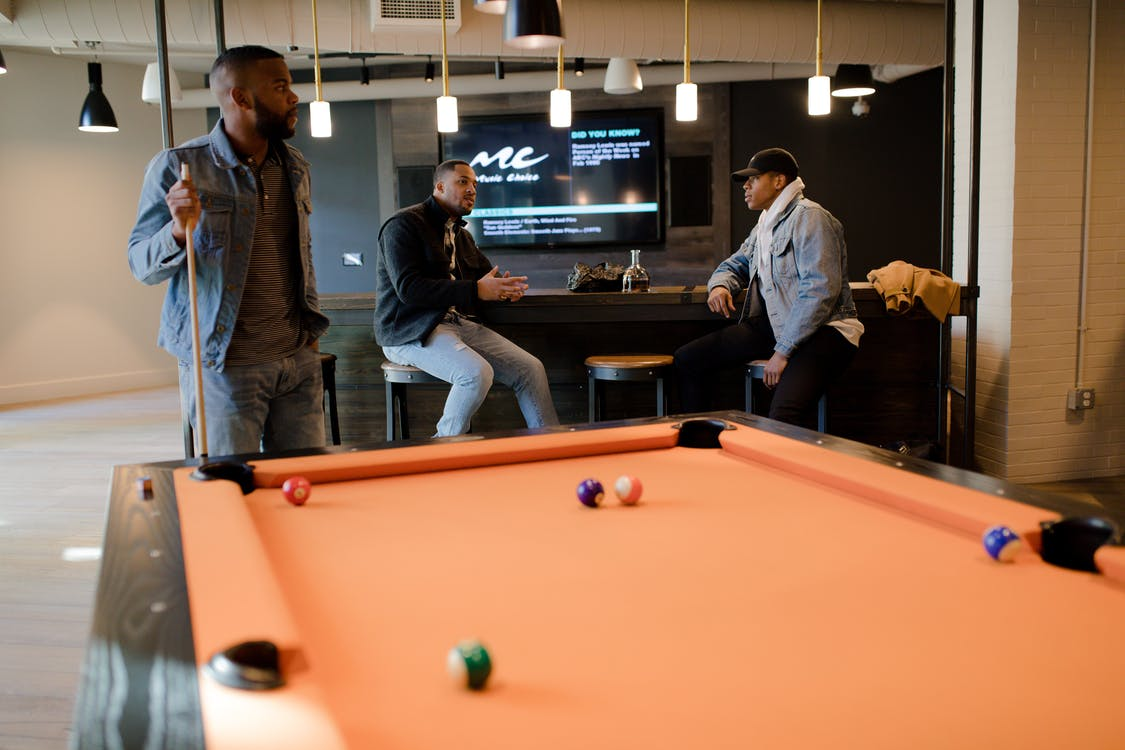 Decorating your game room is quite a fun task that gives you the perfect opportunity to design the space based on your personal preferences and express your passion for gaming and technology.
The key is to give the room a personal touch that can reflect your character and transform it into the most comfortable getaway in the house.

Looking for inspiration online is great, but getting creative and focusing on customized ideas is even better. Read on to learn more about everything you need to furnish your technology and gaming room.
Evaluate the Space You Have
The first step you should take is to evaluate the space you have in the room before you order any furniture or purchase any equipment or gaming accessories. Start by measuring the door at its narrowest points to ensure that the new furniture you will buy will fit through the door. Measure the width and height of the walls, doors, windows, and corners to estimate how much free space you have to work with. The information you get will help you determine the kind of furniture you can get, and the sizes that will fit perfectly in your room. You will figure out how many chairs you'll need, the size of the sofa or gaming desk if you plan on getting one, and the type of closet and storage options you can add.
Purchase Quality Furniture with Custom-Designs
The furniture you get should have gaming or tech themes, which is why custom-designs are the best option. Personalized furniture and accessories are great, but you must focus on comfort as well. Choosing ergonomic designs for gaming recliners and chairs is the smartest decision you can make because it will improve your posture, minimize backache, and ensure your comfort. Consider doing the same when adding extra chairs for guests or a sofa for you to relax on. You can also create stencils of your favorite characters or games and spray paint them on your furniture for a nice personal touch. If you have the budget for it, check online for pieces that have gaming or tech themes that suit your preferences.
Place Tech Gadgets
A tech-themed gaming room isn't complete without tech gadgets that can enhance your experience and comfort levels. Think about setting up a nice flat-screen TV with an adjustable stand, quality speakers in two corners, and a surround sound system to cover the entire room. Make sure you get universal remotes for all devices and install a smart lighting system with different color features that you can easily adjust based on your mood and preferences. Keeping everything convenient and automated will fit the room's design. Consider purchasing multiple wire and cable straps to keep them organized and eliminate tripping hazards.
The Perfect Desk
The desk you choose must have the perfect features that will keep you comfortable during long gaming sessions. Gaming desks are the most convenient option because they come fully-equipped with everything you will need. They usually have built-in ports to accommodate your monitors, laptop, and consoles. The desk can have a Z-shape or L-shape, depending on your preferences and the size of your room. If you have enough space, consider getting a foldable desk that can be spread into either shape. The desk must have adjustable features for extra comfort to minimize body pains that often result from hours of playing video games. Consider getting one with enough storage space, multiple drawers, and cubby holes for your gadgets, peripherals, and collectibles.
Window Blinds and Covers
You'd be better off customizing the room's window blinds and covers instead of choosing from the generic and traditional plain ones on the market. Ordering certain designs online that fit your needs may cost extra, but it's a worthy investment that will complete the room and bring everything together.

A simple yet relevant theme will look quite fitting, but you can also customize your blinds with illustrations of gaming scenery and characters from your favorite game.
Dedicate a Corner to Your Collectibles
A nice corner where you can proudly display your collectibles will be perfect for your gaming and tech room. Consider having the shelves custom-made with gaming themes like swords, battle axes, rifles, or pistols coming out of the sides. This will make your wall look cool, and it's better than keeping your memorabilia or collectibles stored away where no one can marvel at their beauty. These precious items deserve to be shown off and admired!
Your gaming room is the best place where you can be yourself, get comfortable, and take a break from the stressful responsibilities of life. This is your comfort zone, which means that there is no right or wrong way to decorate it because it all depends on your personal needs and preferences. Your budget may determine the purchases you make, but with a little planning, you will be able to design the perfect room without going over budget. Consider the ideas listed above to bring your gaming and technology room to life.