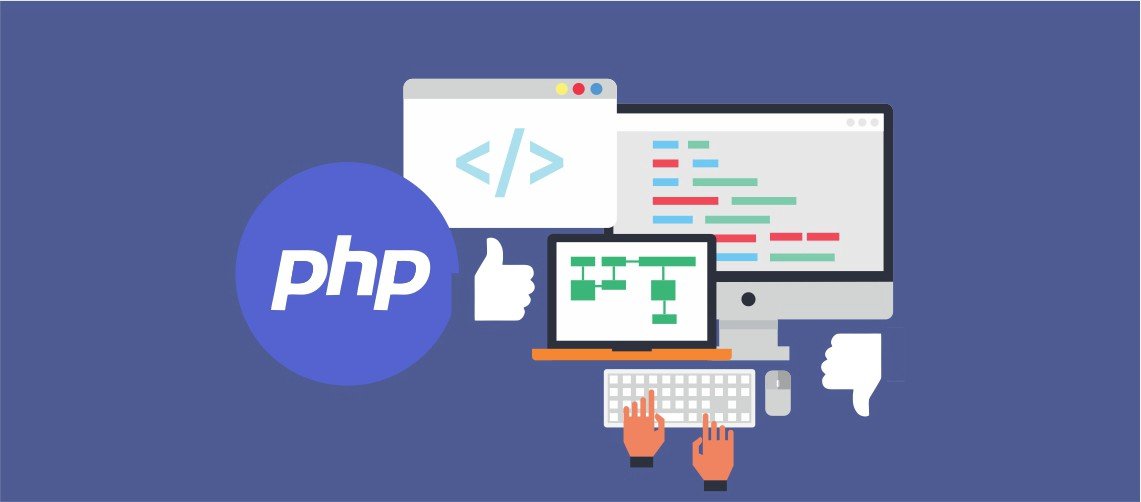 Web development projects can be long, stressful, and difficult to manage.
But with the right developer at your service, you can turn it into a pleasant learning experience and gain maximum benefit out of it.
Business owners often take PHP as the language of choice for their website development projects. Since most small businesses may not have a developer on their permanent payroll, they must hire a developer to take care of this work.
Whether you are looking to develop a new website, application, or platform, a professional PHP programmer can take your project to greater heights. However, you must have a checklist of factors while choosing a suitable developer.

When you hire PHP developers, some relevant factors help to ensure you choose the best person for your project. Your developer must have the required skills, experience, and attitude for the work they are given. Plus, they must be easy to collaborate with and give feedback to.
There are many individual programmers, agencies, and freelancers who offer PHP development services for external clients. Before you can decide which one to pick, let's go through a brief introduction of PHP and PHP development.
About PHP Development
PHP is an open-source scripting language used to develop websites, programs, and applications. Also known as Hypertext Preprocessor, this backend, server-side language can be embedded into HTML for adding functionality to web pages. It is one of the most popular programming languages globally.
A typical PHP development project includes designing, testing, and implementing software using the PHP programming language. Since it is an elaborate process, you must hire dedicated PHP developers for building your website.
Since PHP is one of the easiest languages to learn and code in, you will find numerous developers and programmers available in the market for offsite projects. This is also because PHP has several benefits, including the following:
An easy learning curve
Huge repository of resources for beginners and learners
Flexible for integration with existing systems
High compatibility and efficiency rate
Gives more control to the developer for customization
Cost-effective and secure
Why Do You Need to Hire a PHP Developer?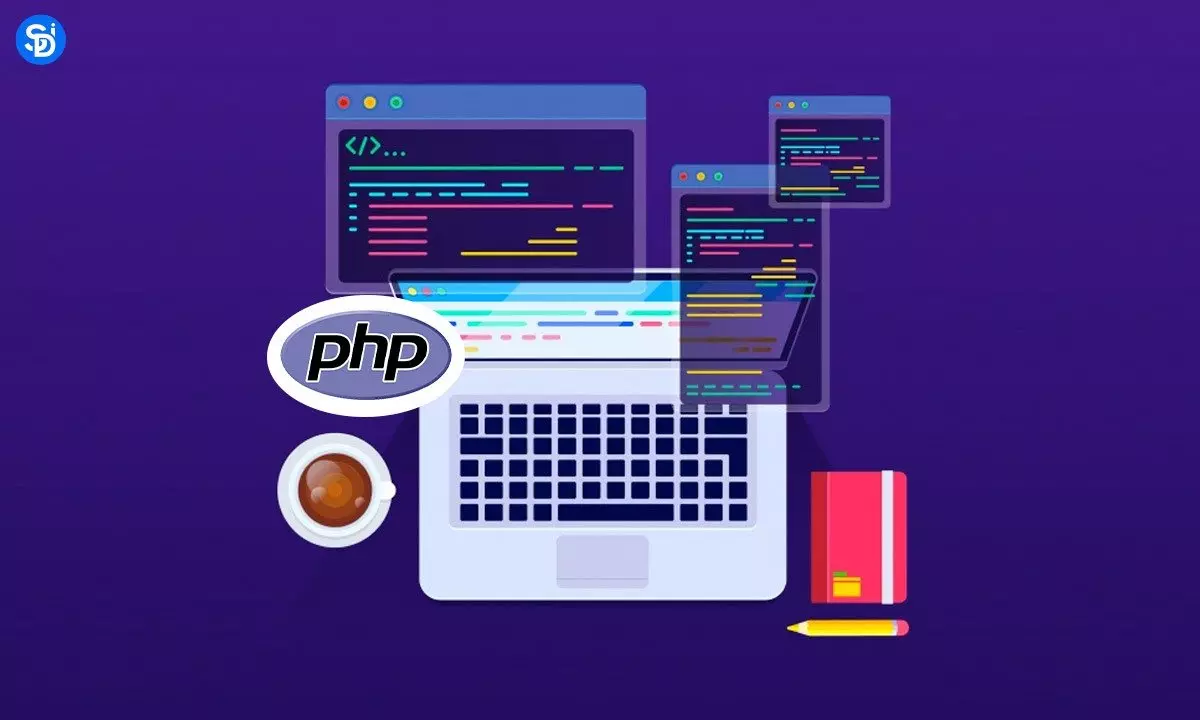 You may wonder that if PHP is so easy to learn and implement, why must you hire a professional developer for your project instead of trying your hand at the task. Here's why.
Professional Grade Work
Hiring a professional developer will ensure you get a higher quality of work without having to understand the technology in-depth yourself. This saves you the struggle of building the software yourself and attempting to rectify errors and bugs during the development process.
Project Management Skills
When you hire PHP web developers for your project, you can rest assured that the project will be managed efficiently. Project management includes taking care of all processes in the development lifecycle, starting from conceptualization to post-deployment support. They will also take care of issues, as and when they arise.
Updated Development Work
Just knowing the language and environment is not enough. To be a successful developer, you need to be updated with how your competitors are working and what new developments have occurred in your field. An experienced developer will be aware of market trends, current features, and other details that are essential to creating a product that can compete in the market.
Saves Time and Money
You will have to pay the developer for your work, but in the long run, it will end up saving both time and money for your business. A professional developer will get the job done in less time and optimize the whole process, so as to save precious resources and not end up costing you more.
Tips to Hire the Best PHP Developer for Your Web Development Project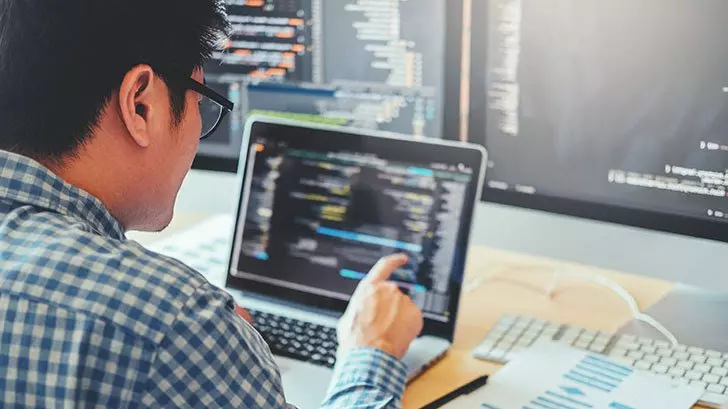 Now that you know how beneficial it is to hire a remote PHP developer, you must be aware of certain tips that ensure you hire the best professional for your web development project. Since there are so many options available online, initially it might seem difficult to make the right decision. This is where the following factors can be of help.
Check Work Samples
Whether you are hiring an offshore PHP development company or an individual developer, you must ask for previous work samples. Also, ask the candidate for a description of their portfolio while interviewing them, including questions about their role, scale of the project, and so on.
This helps you to evaluate their skills, strengths, and weak points. You will also get an idea of the quality of work to expect from the developer and any issues that may crop up while the project is ongoing.
Evaluate Knowledge and Skill Set
Only knowing about PHP may not be enough for your web development project. Ensure the developer has rounded knowledge of all associated technologies, like HTML, Java, etc. You can also ask technical questions during the interview, to assess their knowledge depth and problem-solving skills.
This way, your chosen developer will provide quality work and be equipped to add functionalities and features to your website, based on the requirements.
Assess Communication Skills
Technical knowledge may fail to fetch results in certain situations if the person's communication skills are not up to the mark. Hence, while choosing a web developer, make sure they have clarity on their thoughts and communication methods. Ask them if they enjoy teamwork, tell them to describe a collaborative situation, and so on.
This will help you find out if the person can communicate their thoughts properly, explain ideas, and collaborate with a team to ensure the successful completion of the project.
Avoid Taking a Cliched Interview
When taking an interview, avoid basic and cliched questions like "tell me something about PHP," "what is PHP used for", etc. These questions are obvious, expected, and do nothing to gauge the actual technical expertise of the person. Instead, focus on probing questions like how to add a certain functionality in PHP, how to encrypt data, etc.
Your interview questions should reflect the kind of work you are expecting from the person, as well as the depth of technical prowess that might be required to build what you want.
Check Charges and Development Timeframe
Sometimes, you may find that the developer you like has high charges and a work pattern that may not meet your deadlines. In such a scenario, it is better to choose someone with lesser experience or expertise if they fit your budget and timeframe.
However, do not compromise on quality just to save some money. Shoddy development work may end up costing you more in the long run, due to maintenance and update hassles. Instead, choose someone who has reasonable charges and a strong work ethic to stick to deadlines.
Examine Proficiency Level and Market Awareness
The scale of your project will determine how experienced a developer you need. If it's a large-scale website, like eCommerce, it is a good idea to hire someone with expertise in that field. If it is a blog or informative website, you can hire someone less experienced if they are aware of market trends.
Ensure your chosen developer understands the product and is personally invested in its success. Then they will put hard work and innovation into building a product even they can be proud of and that will fetch good results for your business as well.
Conclusion
You can hire top PHP developers for website creation from around the world. An ideal developer will give you an error-free platform that is engaging and productive. If you keep these tips in mind while making a choice, you will never go wrong!