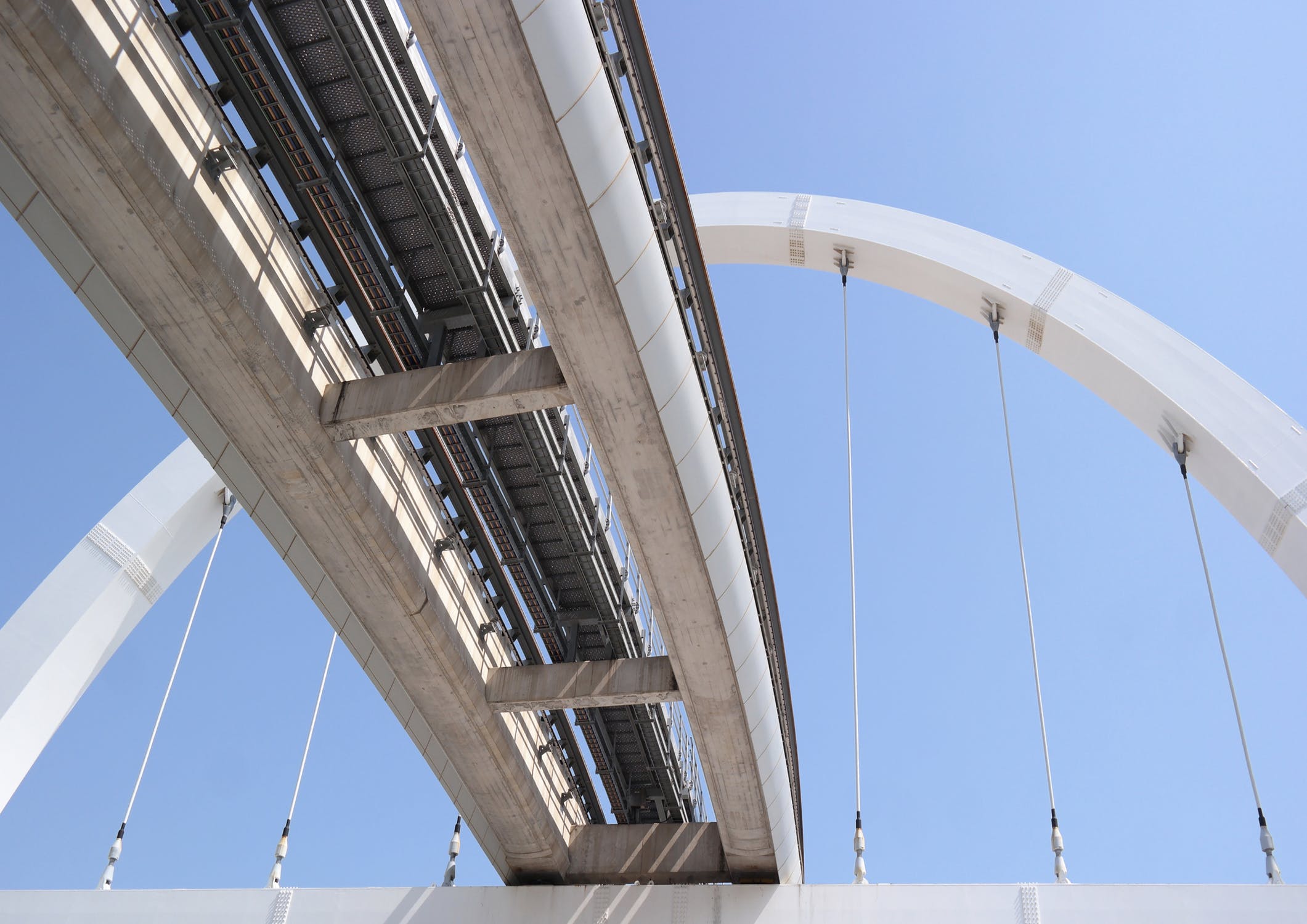 Technology has touched upon every single facet of a business. Customer service, which is a make-or-break function for any business, seems to be the biggest benefactor.
Today, there are several at your disposal that can be used in the right manner to reinvent your customer service experience. Right from customer acquisition to providing continued service, these tech tools enable businesses to delight their customers in numerous ways.
Here is a quick take on some of the popular tech that can reinvent the customer service game of your business.
Chatbots for First Contact Resolution (FCR)
Chatbots rose to prominence in customer service in 2016. While some call chatbots as 'the new apps", there are a set of users who feel that these are "overhyped" applications.
Love it or hate it, but you cannot ignore chatbots anymore. At least 67% of consumers worldwide have used a chatbot for customer support in 2019 (Invespcro). We are not far from the future when almost every single digital interaction could be handled without the need of a human agent.
The beauty of chatbots as a new-gen technology is that they facilitate the First Contact Resolution (FCR). The first call resolution is properly addressing the customer's needs the first time they interact with the business. FCR is usually used in the call center parlance. However, it can be applied to any customer service scenario.
Maximizing FCR reduces the need for further customer interactions and gives the customer a quick resolution. This results in a maximized customer experience. With an Acquire chatbot, businesses can ensure that their customer service is able to achieve maximum FCR that results in a better experience.
In fact, chatbots are also proven to be great allies for maximizing sales conversations. Splashtop, a Silicon Valley-based tech company, used chatbots to increase sales conversations by 35%.
Analytics for Data-Driven Customer Service
Let's segment companies trying to master customer service into three categories: leaders, laggards, and others. Leaders are those who are excelling at customer service. Others are companies that are trying to become leaders, whereas laggards are those who are at the lower end of the spectrum.
Here is an interesting statistic about customer experience: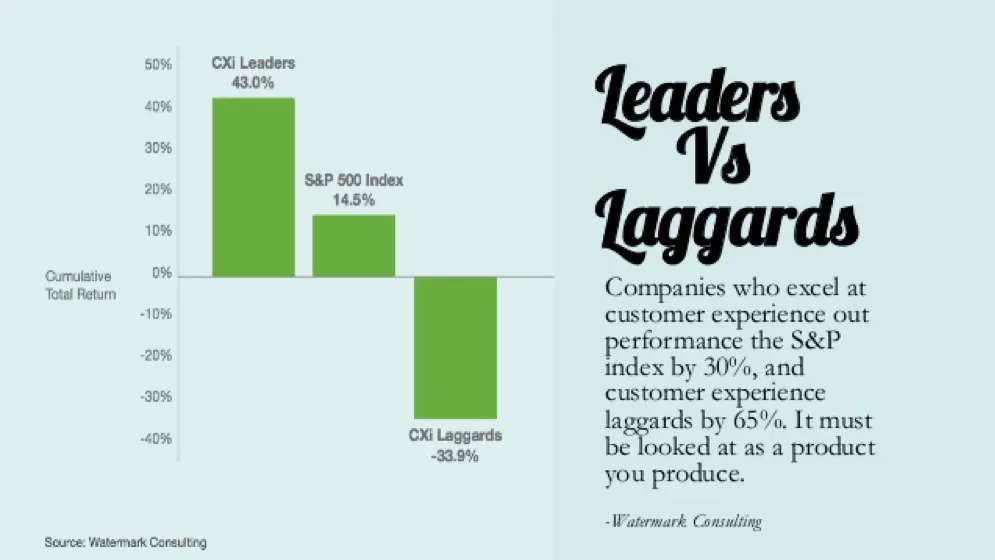 Naturally, leaders are able to outperform everyone else with their unique approach to customer experience. Studies by Forbes have found that market leaders share a common approach to using data to improve customer experience. In fact, 60% of enterprise business leaders say customer analytics is extremely important today, jumping to 79% by 2020, with a key driver being personalization at scale.
In short, using data analytics for understanding can help augmented customer service. It helps point the finger at the most pressing issues that customers face and how they can be resolved through streamlined processes.
Omni-Channel Customer Service
In 2020 and beyond 2020, customer service is not going to be restricted to a single medium or source. It will be unified across multiple mediums, including email, web, chat, phone, social, and so on. In fact, customers might even expect their online complaints to be resolved offline seamlessly.
Omni-channel customer service can be made possible with business engagement software that ties together all formats of customer service under one roof. For example, if a customer lodges a complaint through phone, it can be followed up via email or even social media. A single customer service ticket enables the business to touch base with the customer for quicker resolution. It also spares the user from having to repeat his/her complaint again and again.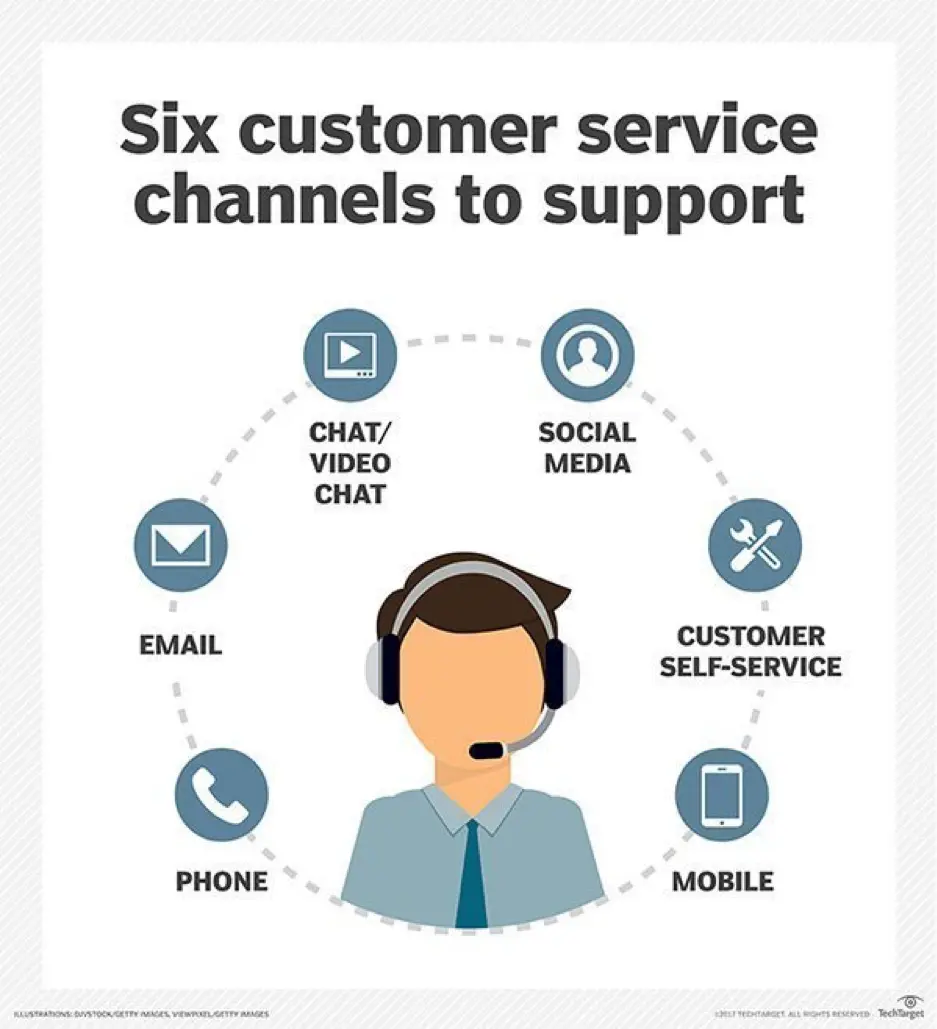 Workforce Management
Compared to previous decades, one thing that has significantly changed in this digital-led era is the growing presence of remote teams. According to the 2018 Upwork study, 63% of US companies now have remote workers. Further, Gallup's State of the American Workplace Report found that 43% of employees work at least some of the time remotely.
While remote teams offer businesses the much-needed flexibility, scalability, and operational efficiency, there is one challenge that it poses to managers. It is the challenge of workforce management. Workforce management is the technique for scheduling employee schedules, leaves, recesses, etc. so that efficiencies are not affected.
There are several workforce management tools available in the market that enable managers to swiftly create a detailed plan of how their workforce should be assembled, how remote teams should work in different zones, home meetings should be scheduled, and so on. These tech tools take away the pain in manual planning of work.
Surveys for Customer Segmentation
Customer segmentation is critical for every business. In fact, it decides in which direction the marketing, sales, and customer service activities should move. However, it is not easy to segment customers into multiple buckets. Again, to classify each bucket based on the level of customer loyalty is extremely difficult. Your business needs an NPS survey tool to do that.

An NPS survey tool helps measure customer loyalty and also determines the probability of a customer's willingness to refer your business to their near and dear. It segments customers into promoters, passives, and detractors based on a 10-point scale.

Based on the NPS score, and also after considering the many feedback that customers give, the business can determine corrective actions to turn passives into promoters and detractors from churning. This is best done with the help of an NPS tool and not with manual actions.
Self-Service Optimization
One of the prime benefits of technology is that it enables businesses to provide self-service options for customers. Self-service is beneficial for several reasons:
It helps cut down costs
It simplifies customer service
It reduces the burden on customer service reps
In fact, if implemented in the right manner, a self-service portal can spare the customer service rep's time for activities that demand their personal time and attention.
Chatbots, live chat software, knowledgebase articles, etc. all fall under this category. They are instruments of self-service that enable businesses to provide superior customer experience.
Final Thoughts
In today's world, technology is no longer a business enabler. Quite often, it is the business itself. Digital tools have become critical for every business's growth and success. Customer experience, which relies on great customer service, is also greatly influenced by technology.
When it comes to improving or even perfecting the customer experience, there are dozens of tools at a business's disposal. The latest among them is chatbots. They empower businesses for accelerated customer acquisition, better resolution of customer service queries, and even delivering moments of delight for customers.
Similar to chatbots, there are also several other automation tools that enable businesses to understand their customers better and deliver superior customer experience. NPS surveys fall in that category. Data analytics, which so far has been left in the scope of scientists, has also been deployed in the business arena for gaining more insights about customer behavior and preferences.
Another evolution in the customer experience space that technology has introduced is the omnichannel customer support model. It unified all channels of customer support, including web, chat, social, email, etc. under one roof. For customers, it delivers a seamless customer experience that strengthens brand loyalty. Furthermore, there are also self-service options that technology has brought to the world. It reduces the workload for reps while enabling customers to get issues solved on their own.
So, which of these tech-enabled tools are you using to your advantage?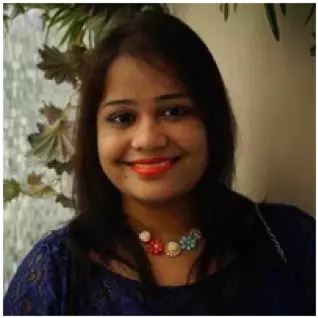 Author's Bio: Srushti Shah is an ambitious, passionate and out of the box thinking woman having vast exposure in Digital Marketing. She is working as a Digital Marketer and Content writer at Acquire. Her key focus is to serve her clients with the latest innovation in her field leading to fast and effective results. Working beyond expectations and delivering the best possible results is her professional motto. Other than work, she loves traveling, exploring new things and spending quality time with family. Reach out to Srushti Shah on Twitter or LinkedIn