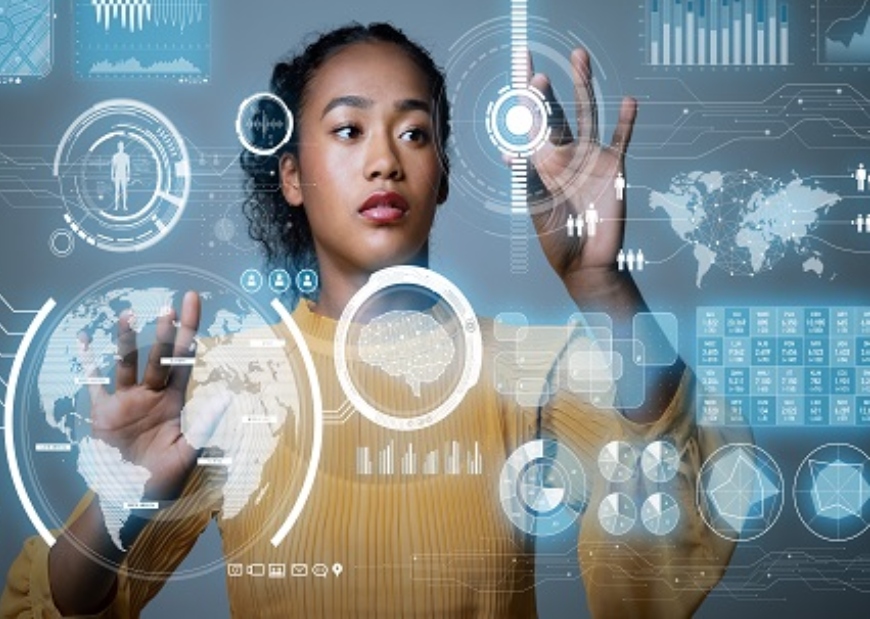 For businesses aiming for better AI solutions, AI-driven innovation, and intelligent automation, XOps for AI offers a viable answer.
The advantages of XOps can provide compelling AI delivery solutions.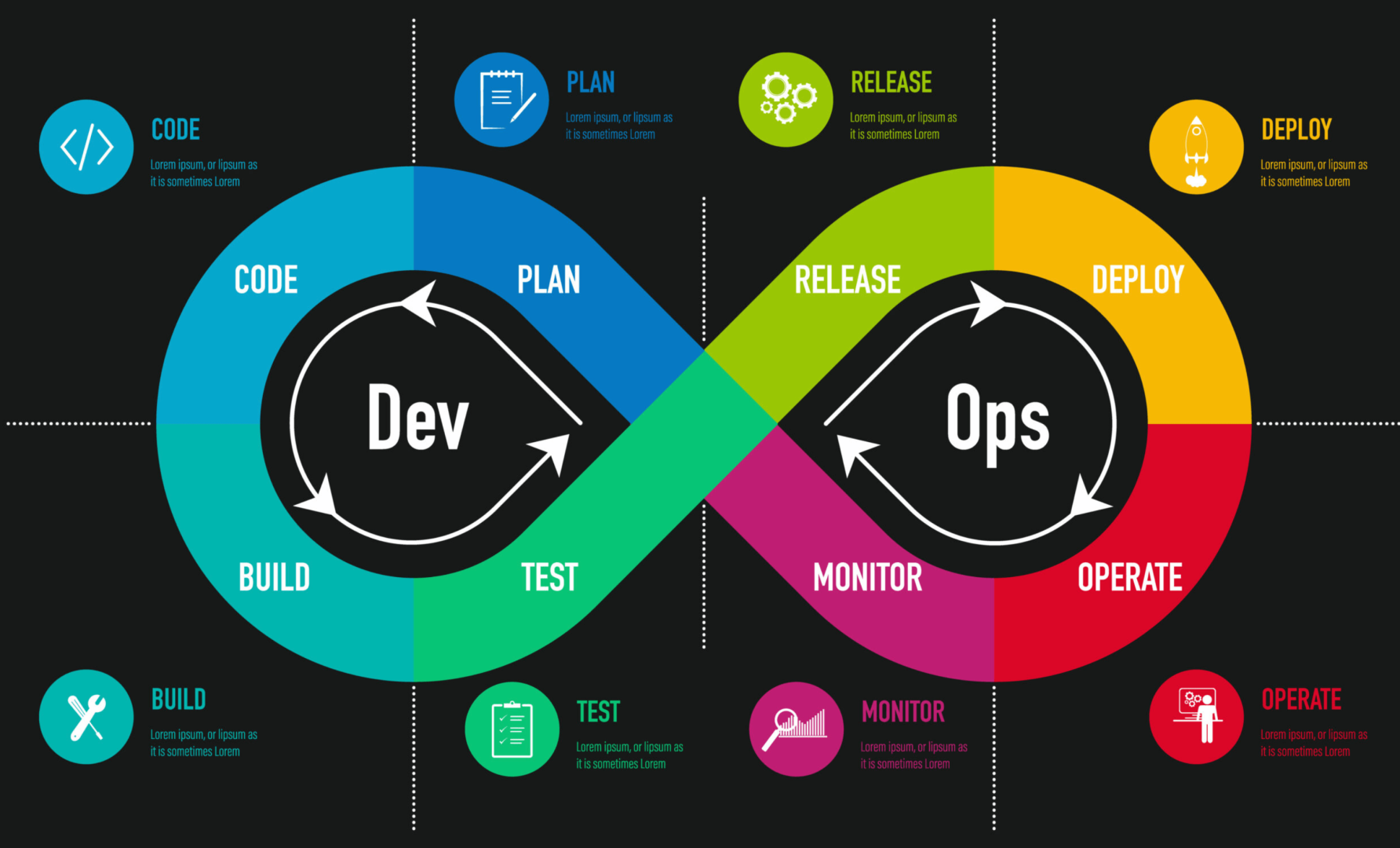 XOps is a cutting-edge technology that supports businesses in automating and enhancing business operational procedures. It assists organizations in automating solutions that are simple to use and customizable for each organization's unique requirements. It also automates critical operational processes such as sales, marketing, project management, service delivery, and more.
This automation helps organizations to make their processes effective. Additionally, businesses today need help to manage the several Ops disciplines available on the market because of the demand. However, XOps unites all of these Ops methods, including DataOps, MLOps, and others, under one roof. Therefore, for an organization to maintain and get the most out of its company assets, they need a strong XOps solution that goes beyond the conventional approach and works from beginning to finish. XOps automates crucial operational activities while assisting organizations in bettering collaboration and communication. As a result, efficiency and customer satisfaction are enhanced. The platform also guarantees dependability, reuse and repetition across teams. In this article, we will unravel the advantages of XOps in making AI deliveries for businesses more effective.
Advantages of XOps for Effective AI Delivery
Modern technology called XOps assists companies in streamlining and automating their operational processes. Here are a few advantages of XOps that can boost effectiveness in AI delivery.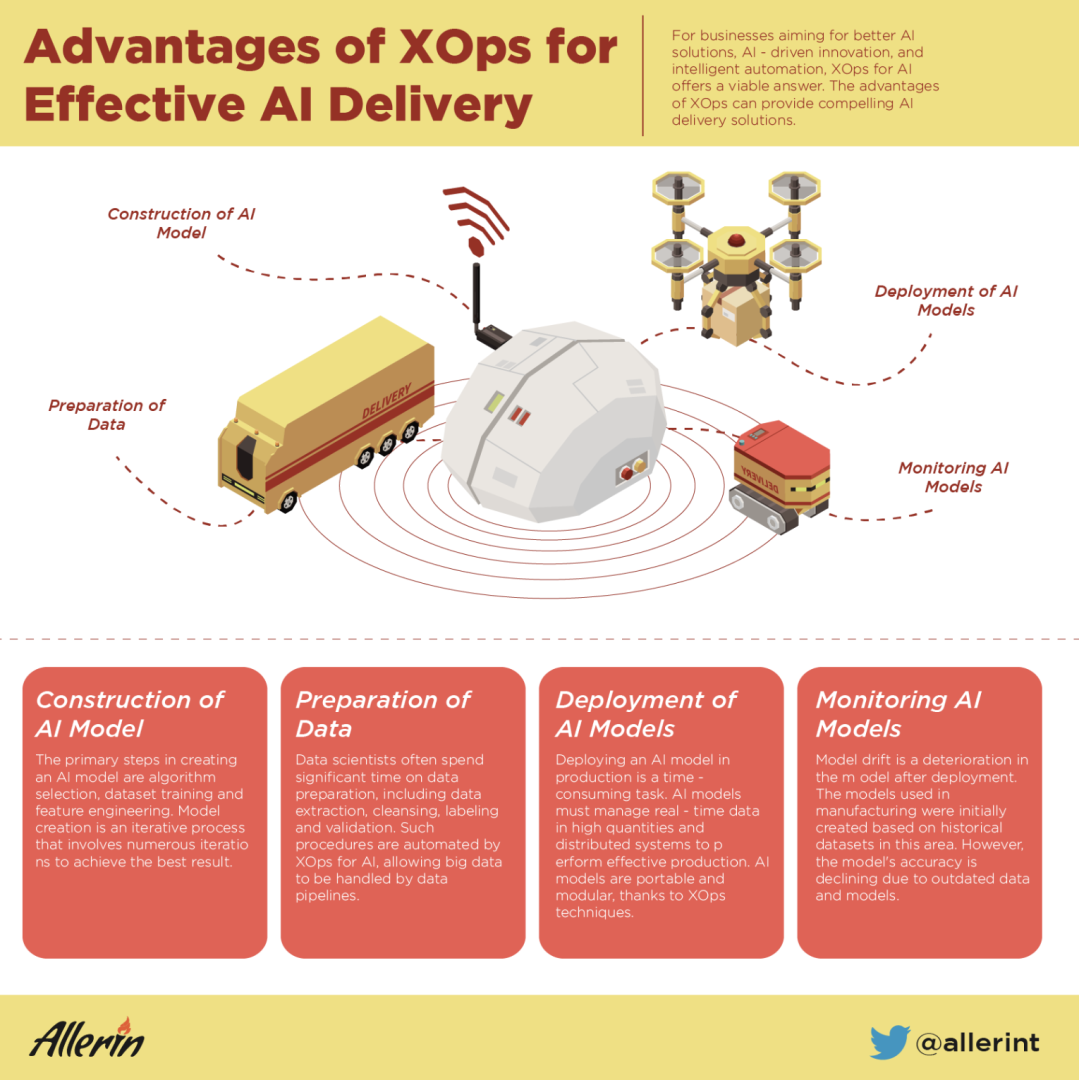 Construction of AI Model
Various factors affect the creation of an AI model, even with accurate data. The primary steps in creating an AI model are algorithm selection, dataset training and feature engineering. Model creation is an iterative process that involves numerous iterations to achieve the best result. Typically, this takes place on the local computers of data scientists, with little interaction between various AI departments. By offering infrastructure and procedures for parallel development, testing, and model versioning, XOps can assist in the fast growth of AI models, proving to be time-saving.
Preparation of Data
As AI model accuracy depends on the caliber and quantity of the training dataset, selecting the appropriate datasets is a crucial step. Data scientists often spend significant time on data preparation, including data extraction, cleansing, labeling and validation. Such procedures are automated by XOps for AI, allowing big data to be handled by data pipelines. This increases the size and quality of datasets and frees data scientists to concentrate on developing AI models and feature engineering.
Deployment of AI Models
Deploying an AI model in production is a time-consuming task. AI models must manage real-time data in high quantities and distributed systems to perform effective production. AI models are portable and modular, thanks to XOps techniques. Such an architecture enables the operationalization of AI at scale, enabling effective AI delivery.
Monitoring of AI Models
Model drift is a deterioration in the model after deployment. The models used in manufacturing were initially created based on historical datasets in this area. However, the model's accuracy is declining due to outdated data and models. XOps can effectively assist users by providing performance indicators where accuracy and drift can be kept in check to ensure extended validation of these models. Therefore, the market will experience more effective AI products.
XOps accelerates the system's development cycles and offers continuous, high-quality software for efficient AI processes. Thus, the advantages of XOps can assist businesses in effective AI delivery.