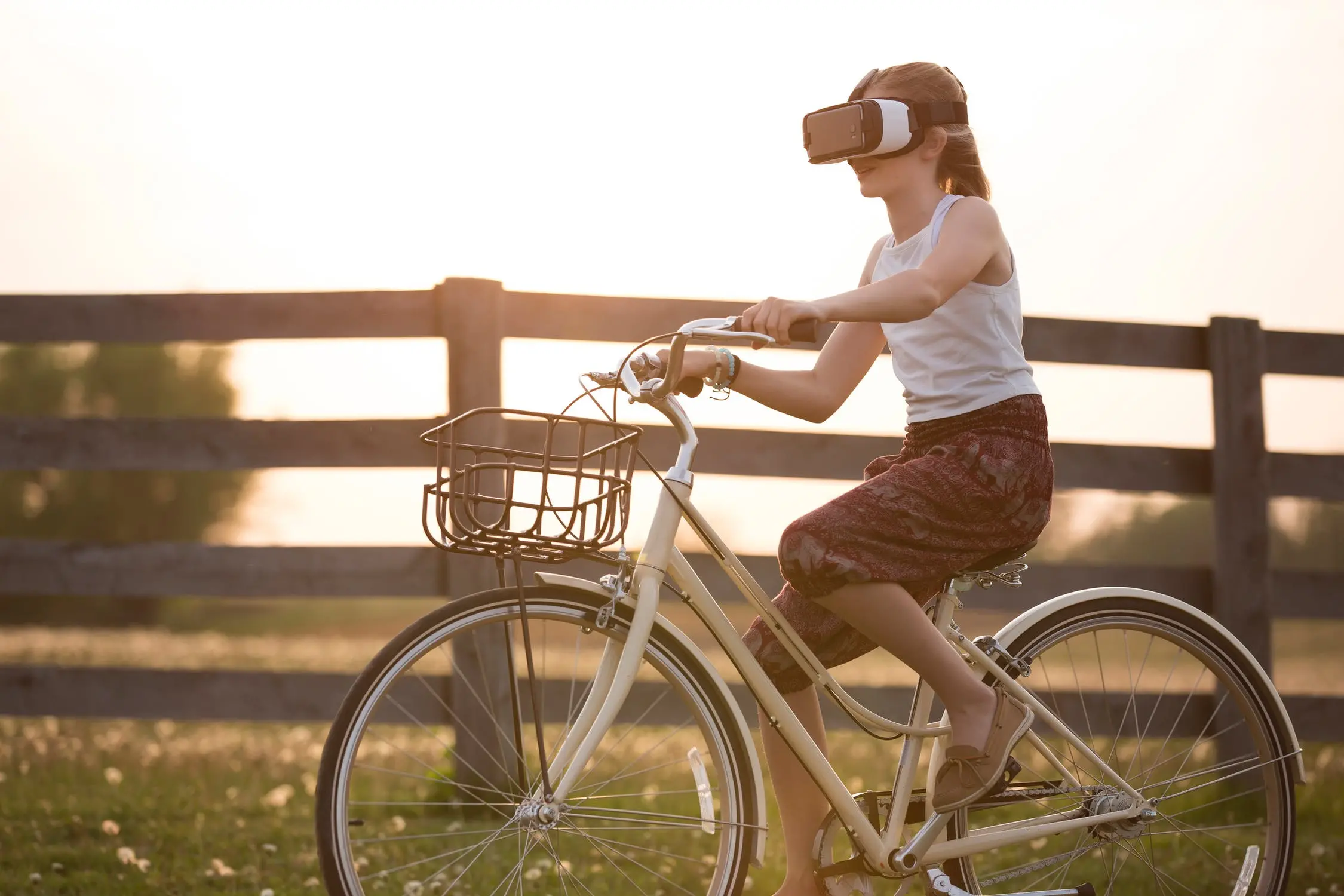 Virtual reality can provide numerous benefits to women, from making smarter purchases to eliminating gender bias.
You might be aware of the adage, 'perception is reality.' Virtual reality technology, underpinned by this fact, purports to shape people's realities by altering their perceptions. The sensory immersion provided by VR can potentially cause real, physiological changes in the person subjected to a VR application. VR technology is still in its early stages of development, and fully immersive applications are still being explored. However, VR has a lot to offer to businesses and industries, especially those targeting female audiences. Following are a few newly emerged applications of VR for women that can make their lives better:
Applications of Virtual Reality for women
In addition to serving the entertainment and informational purposes, VR can offer curated solutions to some gender-specific problems faced by women, as can be seen from the following applications:
1. Healthcare
Maternity and childbirth are biological conditions that are specifically pertinent to women and bring with problems like discomfort, stress, and pain. Virtual reality applications have been found to alleviate these problems by enabling women to relax under stress and pain. An example is the use of virtual reality for alleviating pain during labor. The immersive VR experience serves as a distraction for women who are about to give birth and helps them stay calm. This ensures relatively pain-free childbirth, without the use of pain-killing medication. Another healthcare application is the use of VR for reducing stress and anxiety for women undergoing fertility restoration treatments and increasing pregnancy rates.
2. Fashion
There are more options in fashion for women than men, be it apparel, footwear, hairstyle And when there are far too many different options, choosing what suits an individual may be a challenge. As a result, there are already a few fashion brands and retailers using augmented reality to help customers choose apparels without having to try dozens of outfits. Taking this experience to the next level, virtual reality applications are emerging that offer more immersive and satisfying shopping experiences like virtually stepping into and shopping from a premium boutique that is miles away.
3. Recruitment
Let's face it - regardless of how hard recruiters try to be objective while evaluating job candidates, they can have an inadvertent bias and may end up judging candidates on their appearance, age, gender, or socio-economic background. As employers generally favor men, women have generally been the ones to bear the effects of these biases, although the situation is changing for the better in the recent times. Virtual reality can help in eliminating sexism in recruitment. VR enabled interviews, where the hiring personnel can only see and hear candidates as VR avatars, prevents recruiters from making decisions based on any subconscious predispositions.
These are just a few early applications of VR for women which have emerged in the recent years. In addition to helping women with their career and health, VR is also helping inspire and empower women to bring about social change. It is essential for both female entrepreneurs and organizations that primarily serve women to capitalize on VR to achieve business goals and create social impact.