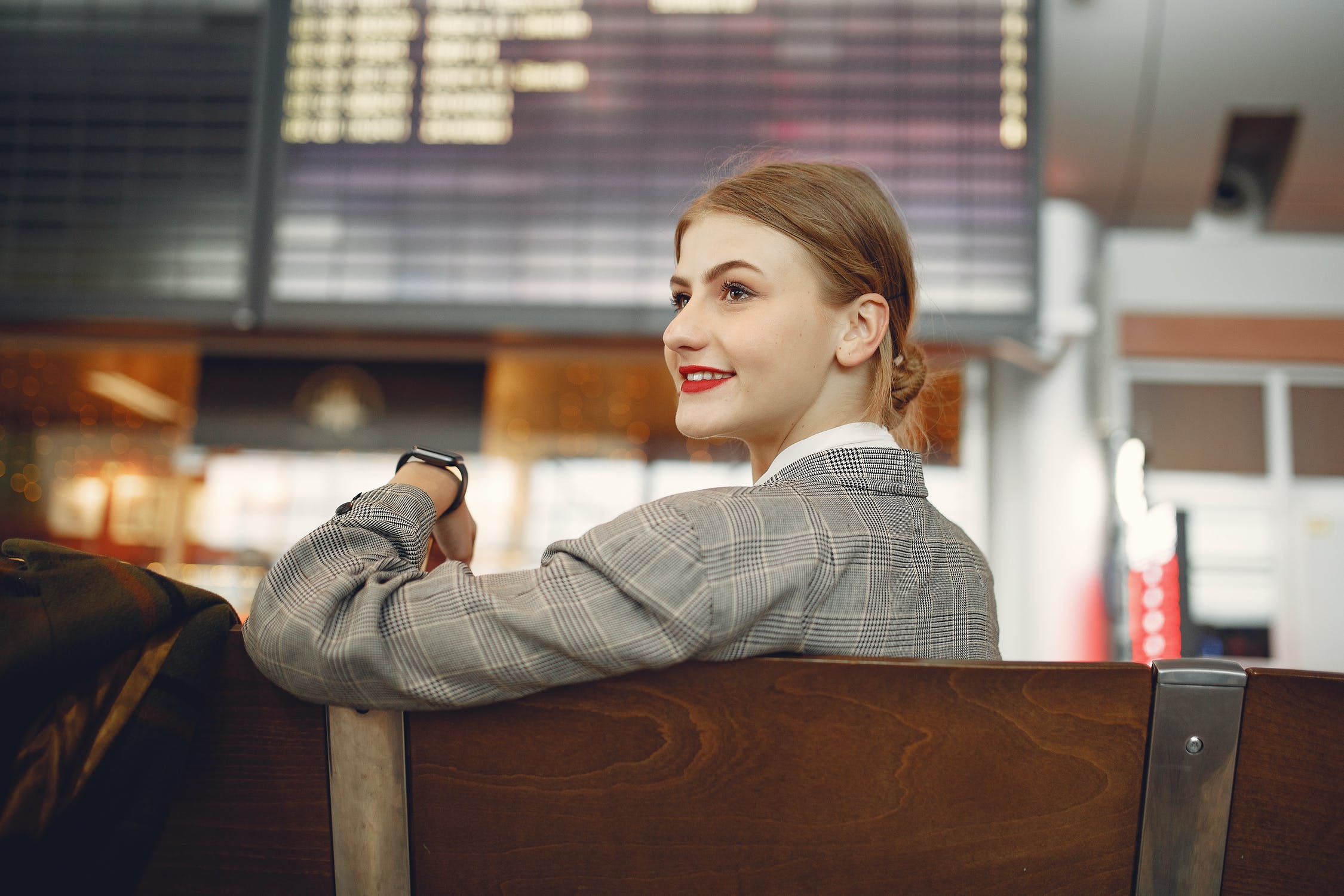 Leveraging IoT wearables for employee safety is helping businesses to enhance their wellbeing and minimize health-related injuries and deaths.
An estimated 374 million non-fatal injuries and more than 2.78 million deaths occur at work each year, according to the International Labor Organization. The same study reveals that the average spend on employee treatment by businesses and governments is 3.94% of global GDP. Both the number of accidents and expenditure can be reduced with the help of IoT wearables. IoT sensors and wearables enable remote monitoring of employees and machinery, promising significant enhancement in workers' safety. Most people, as of today, know IoT wearables majorly for monitoring health. But that's not the complete picture. There is much more to the applications of IoT wearables like curing addiction, enabling the deaf to hear music, and enhancing physical safety. When IoT sensors are embedded in wearables, they can collect critical data on employees' working conditions, health, and exposure to risks. This data can be analyzed to get actionable insights and enhance employee safety and wellbeing.
Leveraging IoT Wearables To Enhance Employees' Safety
Businesses can leverage IoT wearables by constantly monitoring and frequently collecting data about their health and wellbeing.
Monitoring Vital Signs
Wearables have been long known for fitness tracking and monitoring vitals. In fact, it will be true to say that vitals and fitness monitoring are major reasons behind wearables' success. Monitoring vitals and other health parameters like body temperature, heart rate, blood pressure, and blood glucose help to understand an employee's health level. This employee data collected by IoT wearables also enables understanding of how employees' body reacts to external factors.
Let's take the example of the mining industry to understand how critical vitals and fitness monitoring can be. Say a laborer in the mining industry is sent to excavate a mine. No one would know what type of hazardous gases are present in that mine, and what impact those gases will have on the employee's body. Constantly monitoring health vitals will allow the collection of information like a drop or rise in vital health parameters. Such information will help managers to get insights into how an employee's body is reacting to the external environment in the mine. This might help them to prevent any medical conditions that might arise because of the environmental factors. Businesses can also set threshold levels for different health parameters. And wearables can alert employees and managers when those threshold levels are crossed. For instance, GuardHat's safety hat is embedded with sensors to monitor the working environment. It can also trigger alerts in case of entry into a hazardous environment. This will enable employees to take proactive decisions whether they should continue excavating the mine or take some additional preventative measures before proceeding with excavation.
When converged with predictive analytics, IoT wearables can also help to predict an increase or decrease in environmental factors and employees' health. Taking the same mining example, wearables can collect data about the impact of hazardous gas levels on employees' health. Predictive analytics can then find patterns in the vitals to predict how adversely the environment can affect employees in the long term. There are several wearable health devices available in the market. But businesses need to select the most appropriate wearable health device based on their needs. In the end, the wearable should be convenient for employees to wear while performing their daily tasks.
Accelerating Emergency Evacuation
Workplaces are at times needed to be evacuated due to emergency situations such as fires, chemical spills, or nuclear accidents. You can come across several real-world examples of industrial disasters. For instance, the Kolwenzi copper and cobalt mine collapse in the Democratic Republic of Congo killed at least 36 people. In such emergency situations, businesses must evacuate the site as quickly as possible. But mostly in large organizations with many employees, evacuation becomes a challenging task. IoT wearables can aid businesses and managers in a quick evacuation.
By embedding GPS trackers in IoT wearables such as helmets or shoes, companies can locate all their employees. This helps to locate left behind employees in the evacuation process. For example, Blackline Safety's G7 device is a sensor embedded jacket. It is used for gas detection and lone worker monitoring. It includes features like motion detection, fall detection, and emergency latch amongst several others to aid emergency evacuation. IoT wearables can also help to navigate employees to the nearest emergency exit.
Monitoring Lifting Activities
Although robotics have taken over several physical lifting tasks, laborers are still required to lift some heavy objects and transport them. Lifting these objects can cause intense strain on body parts such as hips, lower back, and arms. Wearables like vests can identify which body parts are strained the most while lifting objects. For instance, KINETIC REFLEX is a device that can reduce workplace injuries. It can be easily embedded in wearables like belts or uniforms. KINETIC REFLEX monitors the motion of employees while lifting weights and detects high-risk postures. It can also provide real-time feedback and send alerts to employees whenever they are in high-risk postures.
Data about movements while lifting objects can help managers to provide training to employees who regularly lift objects using wrong posture. They can train them on how to lift objects with minimum strain on body parts.
Measuring Driver-Performance
Industries like manufacturing require drivers to supply their products to clients and sometimes within the workplace itself. Imagine a person almost in sleep, driving a vehicle loaded with heavy products and objects. The results can be really bad. The vehicle can hit other employees, or the heavy objects may fall onto other employees. IoT wearables can monitor drivers' fatigue to avoid such instances. For example, Fatigue Science's ReadiBand is a wrist wearable that can precisely monitor sleep and fatigue in humans. It can detect when drivers are falling asleep and send real-time alerts to them. When combined with predictive analytics, sleep tracking wearables can also detect the cognitive functioning of drivers. Such predictions can help businesses to avoid vehicle accidents and injuries at the workplace.
Recording Injury Data
Employees are trained to avoid accidents in the workplace. And training them with real-life examples can help them relate and learn easily. IoT wearables can collect data that can be used by businesses to train employees to avoid accidents in their daily operations. They can gather data about how and why previous injuries occurred. For instance, IoT wearables can monitor body motion while lifting objects. And then, the data can be used to detect most faulty body postures. Employees can use such data to avoid injuries while lifting heavy objects. IoT wearables can also monitor and record data pertaining to chemicals that cause increased hazardous levels in the environment. Businesses can then use such data and train employees to be more careful while handling those chemicals.
According to research, the average employer-sponsored health insurance for single coverage was $7,188 annually in 2019. Leveraging IoT wearables for employee safety eliminates the need to have such costly health insurance for employees. This will reduce spendings and increase ROI for employers. Wearables can, therefore, not only benefit employees in their safety, but also employers in providing safety at a low cost.