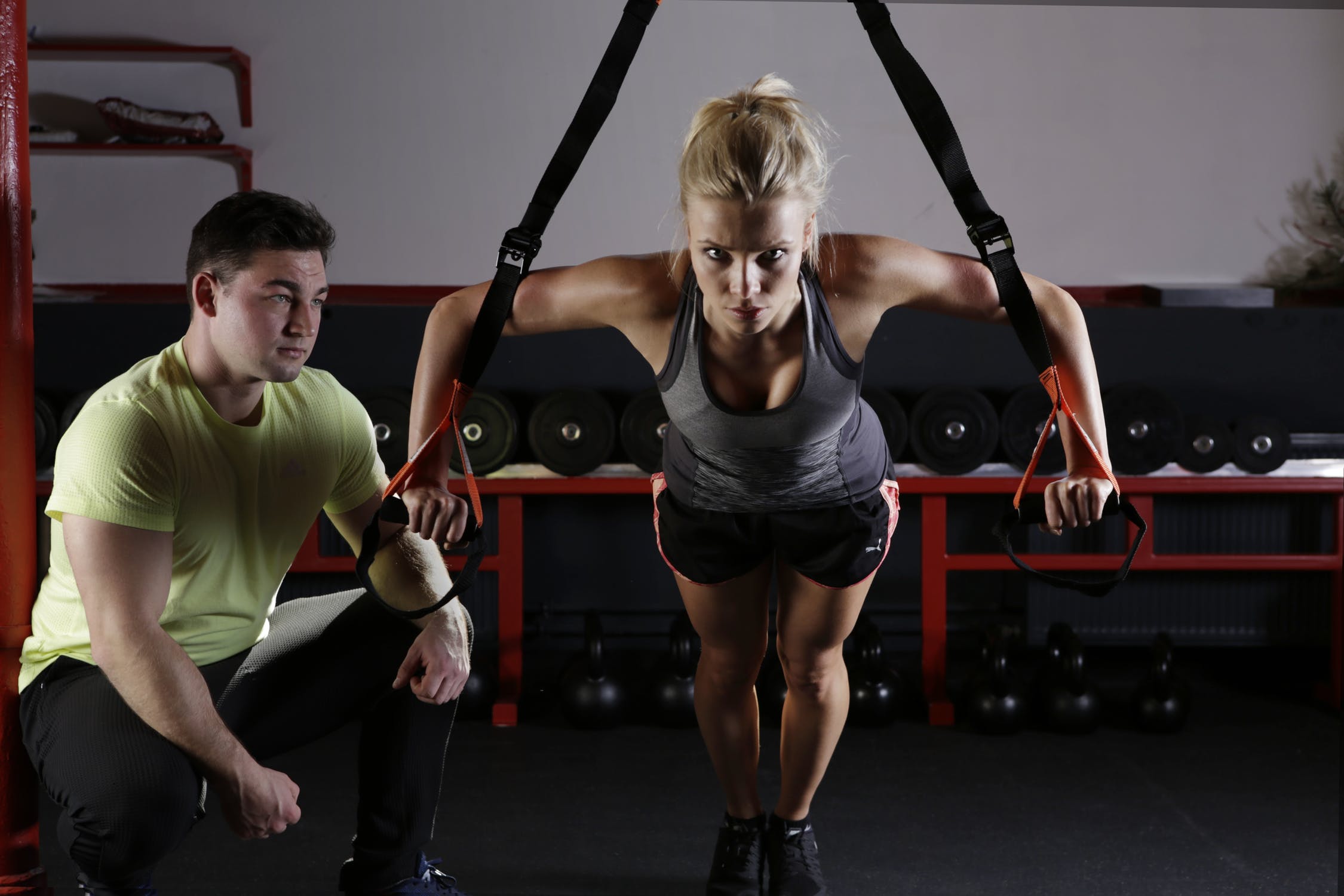 The developments in the internet of things (IoT) are already building smart cities and governments. But, the presence of IoT in sports has led to the creation of innovative applications that would revolutionize the entire industry.
Several business experts have predicted that the introduction of technology is changing the landscape of our businesses. Plus, modern technologies are transforming our workplaces into increasingly efficient spaces that deliver better services and products. Similarly, advanced technologies are making their way into the sports sector. Microsoft is building smart cricket bats for Anil Kumble's sports technology company, Spektacom in India. Anil Kumble is officially calling the IoT-powered bat as a power bat which includes a 5-gram sticker that will be attached to the bat to deliver analytics for insights into a cricketer's batting style. The sensors will measure parameters such as impact, angle, distance, thrust, and swing speed.
Likewise, the effects of the growth of technology are imminent in the sports industry. Researchers and industrialists have already realized the potential of IoT in sports and are constantly developing new methods to implement such technologies. The introduction of IoT in sports is revolutionizing the sports industry to build a seamless and interactive experience for the athletes as well as the fans.
Introduction of IoT in Sports
The ongoing research and exponential development in modern technologies have proved to be effective in various applications for different sectors. Now, one such advanced technology called IoT has created a buzz in the sports community. Entrepreneurs are investing in IoT to revolutionize the sports sector. For example, Levi's stadium and Golden 1 Centre have already adopted IoT in sports to build smart stadiums. Such applications of IoT in sports can benefit the industry in the following ways:
Enhanced Athlete Training and Safety
Currently, the analysis of athletic performance and training practices are handled manually or with the help of software and apps. But, with IoT in sports, the training and analysis of athletes will be implemented with the help of IoT sensors inside fabrics and insoles. Sports technology giants are installing IoT-powered sensors to develop smart fabrics and smart insoles. Such sensors can track the health and performance of the athletes and collect athletic data for analysis. For example, an American sporting equipment brand has manufactured shoes with inbuilt IoT sensors that store and share data about the distance traveled, speed, mileage, and fatigue levels of athletes. The data collected from the sensors can be integrated with the team's internal systems to analyze an athlete's performance level, health, stress, and injuries if any.
IoT sensors can improve athlete safety by detecting potential injuries. Smart insoles can look for foot injuries in runners, while smart helmets can diagnose brain injuries after a fall or a blow to the head. After detecting such injuries, coaches can communicate with athletes with the help of IoT goggles that have inbuilt earbuds to withdraw their athletes from the rest of the game. Plus, IoT sensors and wearables can work together to monitor an athlete's health and suggest her recovery time.
Smart Stadiums
In this digital age, multiple large LED screens and Wi-Fi connections are already a necessity in any stadium. But, along with such advancements, the introduction of IoT in sports will give rise to the use of IoT sensors for enabling preventive maintenance in stadiums. Sensors can be installed in the stadium for monitoring the status of various heating, ventilation, and electronic systems. Connecting such systems to a centralized interface will notify the concerned parties about any defects or repairs. Besides, IoT sensors will help in tracking electricity and water usage, helping conserve resources.
Furthermore, installing beacons in parking lots can help sports fans in finding empty parking spots. Additionally, IoT sensors can provide traffic updates before and after a game, which can be used to manage traffic outside the stadium. IoT connected security cameras with facial recognition feature will ensure better security standards for the stadium too.
Better Fan Engagement
Several news sources have pointed out that the attendance for Major League Baseball has dropped by 6.5% in 2018. The record for average attendance has reached its lowest in the last fifteen years. And such a situation can be faced by any sport leading to losses worth millions of dollars. One of the key reasons for poor fan attendance is the 'low value for money' experience, which can be improved by integrating IoT in sports to create an engaging viewer experience.
The primary step in developing a digital sports experience goes via online ticket sales and loyalty programs that are organized by various sports organizations. Additionally, sports organizations can develop mobile apps that would connect to the beacons of their seat and guide the fans to these. Such apps can also have the option to order food and track the ETA or notify the fans about concessions or washroom queues in the stadium. Furthermore, monitoring and analyzing the purchase patterns of fans with IoT and big data can allow sports organizations to offer customized discount offers. With such an approach, fans would receive a personalized viewing experience that meets their expectations. Sports enthusiasts can control the heating and cooling in the stadium by voting on a mobile app.
Stadiums can install connected cameras to capture fan reactions and social media pictures. Plus, the stadiums can collect feedback through mobile apps regarding the game viewing experience to figure out issues in the infrastructure and plan solutions accordingly.
Additional Sports Revenues and Savings
By implementing IoT in sports, sports organizations can generate additional revenue. The data on fan behavior and purchases, gathered with IoT sensors, can be sold to advertising partners for analysis and planning of advertising strategies. Advertisers can create new advertisements to target specific customers. On the other hand, sports organizations can include customized packages, with perks such as team jerseys and merchandise, stadium tours, food offers, and seat upgrades, based on fan data. Plus, the athletes' data will help sports manufacturers to create products that cater to athletes' individual preferences. Stadiums and training facilities can implement a cost-effective approach by using IoT sensors to conserve energy and water. Alternatively, using renewable energy sources such as solar power and hydroelectricity can save more energy and reduce the energy budget. Predictive maintenance of stadium and training facility equipment can prevent the failure of equipment, which is more expensive when compared with repairing.
Implementation of a Smart Sporting Experience
After realizing the potential of IoT in sports, numerous businesses are investing in advanced stadiums and sports goods. But, the market for IoT in sports is still fairly new. Hence, sports organizations need to prepare themselves for the imminent takeover of IoT technology. For this purpose, organizations can create their own strategies and build infrastructure accordingly. But, such an approach is prone to failures leading to expensive losses. To avoid such instances, organizations can follow the roadmap shared below:
Hire experienced teams specializing in modern technologies such as IoT and AI to create strategies for IoT adoption.
Calculate the required funds and allocate budget for the necessary infrastructure.
Update the existing systems to integrate advanced technologies.
Educate employees about the benefits and effects of IoT in the workplace.
Build smarter applications for fans and athletes to enhance their experience on-and-off stadiums.
Install IoT sensors for maintenance of washrooms, concessions, and various other services.
Develop innovative use cases to increase revenue inflow and to offer better services.
Due to recent innovations and developments, the presence of modern technologies such as IoT in sports is more apparent than ever. The rise of eSports has already stirred a cultural shift in our sports viewing experience. Therefore, several industry giants are following the footsteps of Levi's stadium and Golden1 Centre to build stadiums that align with the changing technology trends. Hence, every organization in the sports sector should not treat IoT in sports as a passing trend and must pay close attention to the changing industry trends.