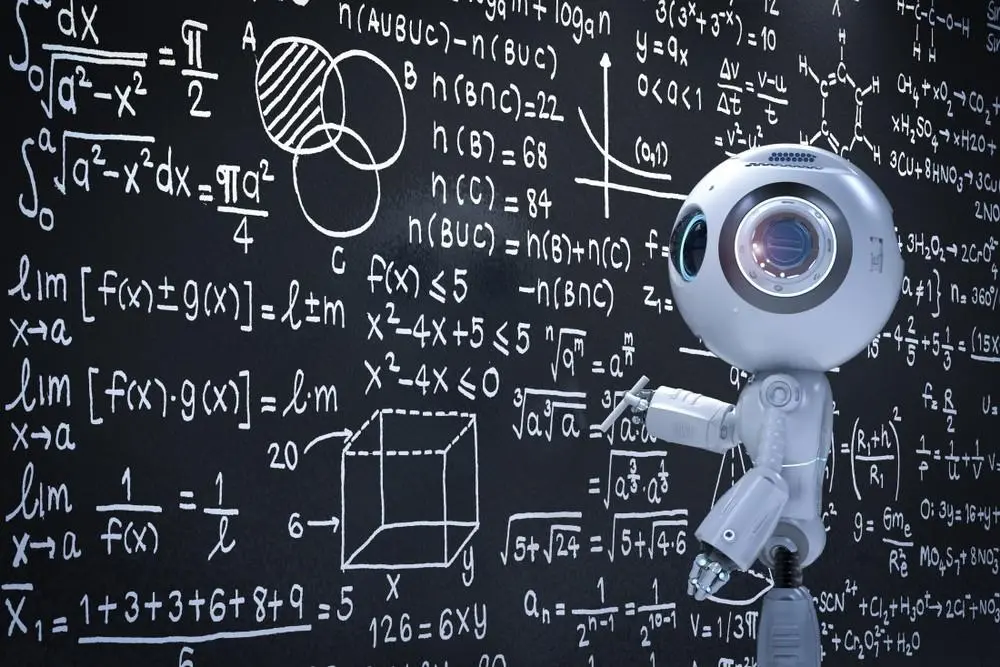 The rise of cobots will automate various business procedures and increase overall productivity in the workplace.
The ongoing debate about robots taking over jobs has grabbed media attention across the globe. Several hard-working employees believe that robots will eventually replace them, leaving them with no jobs. However, multiple experts believe that robots will help employees in the workplace and simplify several business procedures. Cobots are built on similar principles. Cobots are advanced robots that can work alongside employees. Such cobots can augment human capabilities and help streamline various tasks.
Cobots can automate various repetitive and mundane tasks in the workplace. The rise of cobots will help organizations improve efficiency in the workplace. Also, cobots can help ensure safety in factories and inspect various equipment. Cobots can also work with modern technologies such as AI and IoT to implement precision farming. Due to these benefits, several businesses are adopting cobots. Hence, the market for cobots is growing substantially. The industry was worth $400 million in 2017 but the market worth grew to $600 million in 2018. Soon, the implementation of cobots will become the norm in multiple organizations.
What Led to the Rise of Cobots?
Cobots have enhanced sensors that make them safer and more reliable than industrial robots. Additionally, cobots are inexpensive compared to large industrial robots, which makes them a feasible option for SMBs. Also, cobots do not require any programming expertise as they work out-of-the-box and can be programmed easily with a smartphone or tablet. Hence, cobots are simple and quick to set up.
Deploying and redeploying cobots is increasingly convenient as they are mobile. With this approach, cobots can be agile and handle multiple tasks as per requirement. Also, traditional robots need safety cages to ensure workforce safety. Alternatively, cobots can identify obstacles and humans around them with the help of sensors and avoid collisions accordingly. Hence, cobots seem to be a safer and effective alternative to traditional industrial robots. Due to its untold potential, the rise of cobots is imminent in several industry sectors such as agriculture, e-commerce, and food services.
How Cobots can Benefit Businesses?
The rise of cobots will help businesses in the following manner:
Operations
Cobots can be extensively used in operations management to improve productivity and safety. Cobots can work in areas where worker safety can be at risk. In such areas, cobots can pause working after detecting any worker in an unsafe environment and continue when a worker leaves. Additionally, cobots can be deployed for multiple applications such as:
Hand guiding: Hand guiding cobots have a pressure sensitive device at the end of their arm. Human operators can easily teach cobots how to hold different objects and how fast they can move such objects without damaging them.
Machine tending: Workers generally handle operational needs of multiple machines such as injection-modeling machine and CNC machine. Cobots can simplify and automate this procedure. Even a single cobot can tend to several machines and carry out tasks like replacing raw materials and changing tools.
Pick and place: Manual pick and place can be a mundane and repetitive task for workers. This task can be easily handled by cobots. Cobots can pick any item and place it in another location for packaging or sorting purposes. These cobots may require high-definition cameras to identify objects and their location.
Packaging: Cobots can be utilized for various repetitive packaging and palletizing tasks such as shrink-wrapping, assembly and loading, and placing products onto a pallet. Cobots can also carry out conveyor tracking to synchronize their movement with a conveyor.
Inspection: Cobots can conduct a quality inspection of different parts in the equipment. For this purpose, cobots can use multiple high-definition cameras to check the quality of various parts. With this approach, cobots can automate the inspection procedure and avoid unplanned business downtimes due to equipment failures.
Similarly, the rise of cobots will lead to development of several applications that would enhance the efficiency of numerous business procedures. Additionally, cobots would deliver accurate results and avoid errors that can be introduced by human workers.
Healthcare
The staff in healthcare institutions need to carry multiple samples and instruments to different sections. Cobots can safely carry samples and different instruments across healthcare institutions. For this purpose, cobots can use multiple sensors and 360-degree cameras to detect obstacles in their path. Also, cobots can be medical assistants that monitor health conditions of various patients and alert nurses in case human assistance is required. Furthermore, surgeons can use cobots that can assist them during surgeries. With this approach, surgeons can perform surgeries with greater precision and achieve a higher success rate. Also, cobots can help in packaging medicines and medical devices. In this manner, the rise of cobots can be beneficial to the healthcare sector.
Agriculture
Several large farms have to carry out multiple procedures such as crop selection, seed sowing, irrigation, fertilization, and harvesting. Farms may face labor shortage while executing such a wide variety of tasks. Hence, farmers are looking for additional help in different farming activities. To simplify farming activities, several tech firms have introduced autonomous tractors and IoT sensors.
Cobots can be used in farming for picking fruits during the time of harvest. Additionally, cobots can handle materials and harvest crops. These cobots are automatic guided vehicles that use GPS, cameras, and lasers to identify crops. Such automatic guided vehicles can also transport raw materials to specified locations. Also, cobots can carry out tasks such as autonomous cow milking. Therefore, the rise of cobots can improve productivity in farming.
Security
Law enforcement agencies such as the police require a large workforce for patrolling. During patrolling, security officials can witness certain criminal activity that requires backup. In such instances, patrolling officials and other officials in the precinct may rush to the location of criminal activity. Therefore, patrolling tasks may get neglected, exposing several areas to multiple criminal activities. These incidents can be more evident in areas with a high crime rate.
Cobots can be deployed as autonomous vehicles with high-definition cameras. These cobots can effectively patrol different areas and detect suspicious activity. After detecting any suspicious activity, cobots can alert law enforcement agencies and request immediate attention. Hence, the rise of cobots may also reduce the crime rate in a particular area.
Food Services
A tech firm is soon releasing an automated burger restaurant in San Francisco. The restaurant uses multiple robots that can cook burgers in 5 minutes and sell them at a low price of $6. Such restaurants may soon become mainstream as restaurant owners can reduce their spending on hotel staff. In a similar manner, restaurant owners can deploy cobots for simple cooking tasks such as flipping burgers. Additionally, cobots may soon be able to mix drinks and create personalized cocktails for its customers. With further development, cobots may be able to cook meals for customers and help chefs in meeting high demand. Therefore, the rise of cobots can enhance efficiency in restaurants.
The rise of cobots will become more apparent in several organizations as their research, development, and adoption continue progressing. Soon, developers will create artificial intelligence-enabled cobots that can gather data. These cobots will be able to learn from their work experience and adapt to various scenarios using the collected data. With this approach, AI-powered cobots can make informed decisions in crucial situations.